International Conference of Sustainable and Environmental Technology 2023 (ISET 2023)
in conjunction with
Regional Conference on Environmental Engineering 2023 (RCEnvE2023) 
Pulai Springs Resort
Johor Bahru, Malaysia
26th – 27th September 2023
THEME
     Innovative Solutions for
         Sustainable Future
DATES TO NOTE
Abstract Submission Deadline:
August 31, 2023
Notification of Acceptance (From):
August 31, 2023
Full Payment Due:
September 26, 2023
Full Paper Submission Deadline:
September 30, 2023
INTERNATIONAL CONFERENCE OF SUSTAINABLE AND ENVIRONMENTAL TECHNOLOGY 2023 & REGIONAL CONFERENCE ON ENVIRONMENTAL ENGINEERING 2023
In the wake of multiple global crises resulting from rapid population growth and industrialization, there has never been a more important time for the conversations and connections that will secure new possibilities of sustainable technological growth.
To forge new ways forward on the sustainable technological growth, Advanced Membrane Technology Research Centre (AMTEC), Universiti Teknologi Malaysia (UTM) and AUN/SEED-Net are committed to drive the conversation for advanced technologies and solutions among the great minds from diverse research backgrounds. On 26-27 September 2023, AMTEC and AUN/SEED-Net will collaboratively host the International Conference of Sustainable and Environmental Technology 2023 (ISET 2023) and Regional Conference on Environmental Engineering 2023 (RCEnvE2023).
This prestigious and influential global event will welcome more than 300 researchers, academicians, engineers, industry experts and decision makers from all corners of the world to come together to Johor Bahru, Malaysia to enable solutions and deliver impact under the theme "Innovative Solutions for Sustainable Future".
The conference is designed to spark dialogue on the critical issues affecting all sectors, industries, societies and the environment, with peer-to-peer exchange that creates and connects new sustainable innovations to a wider extent as well as realizing new opportunities for collaboration. The exclusive topics of this conference encompass:
      1. R
enewable Energy and Energy Efficiency
      2. Biomaterials, Bioprocessing and Biotechnology
      3. Advanced Materials Processing and Technology
      4. Membrane Technology
      5. Thin Films/Nanomaterials Fabrications and Applications
      6. Water and Wastewater Treatment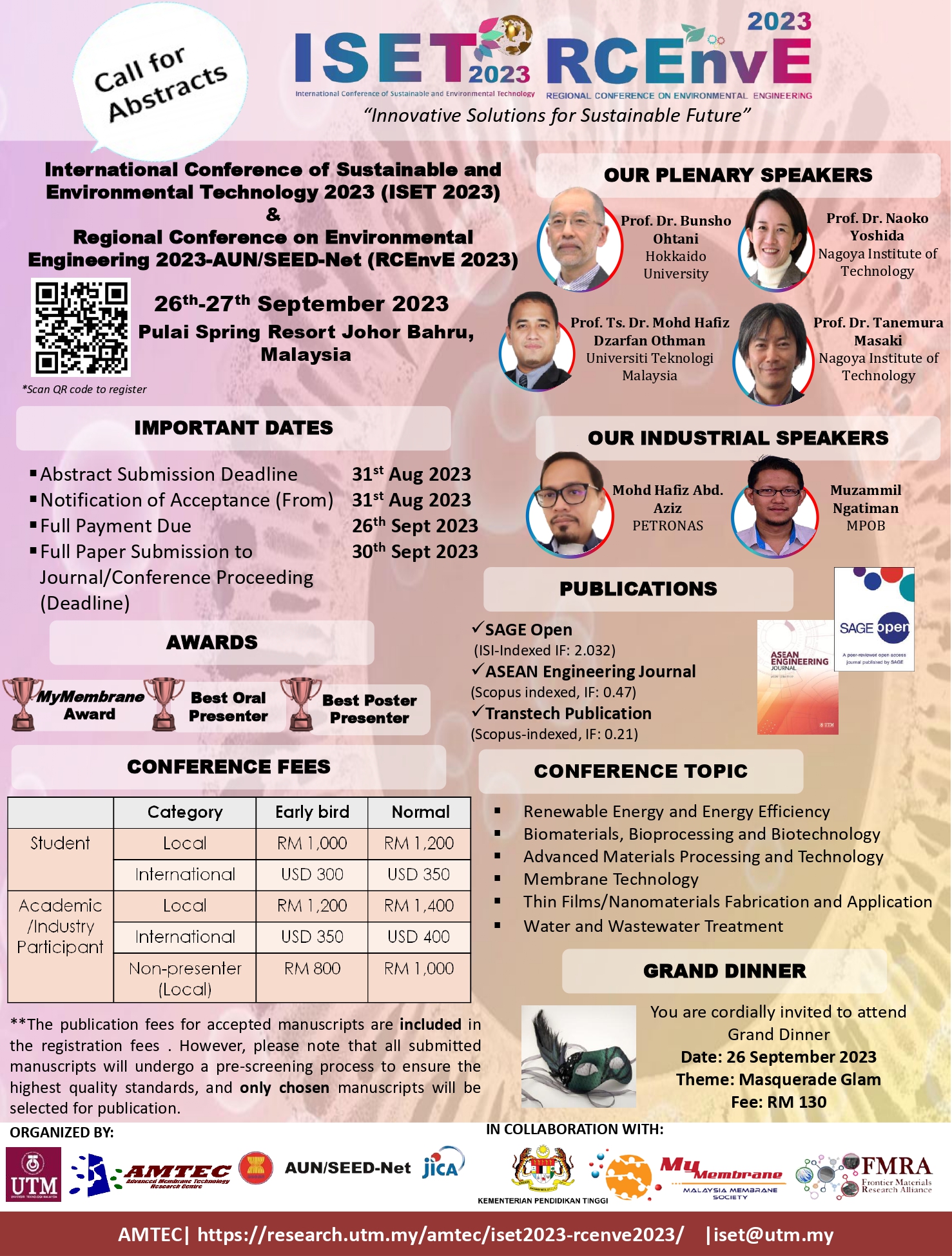 Advanced Membrane Technology Research Centre (AMTEC), Universiti Teknologi Malaysia (UTM)
ISET2023 & RCEnvE2023 Tentative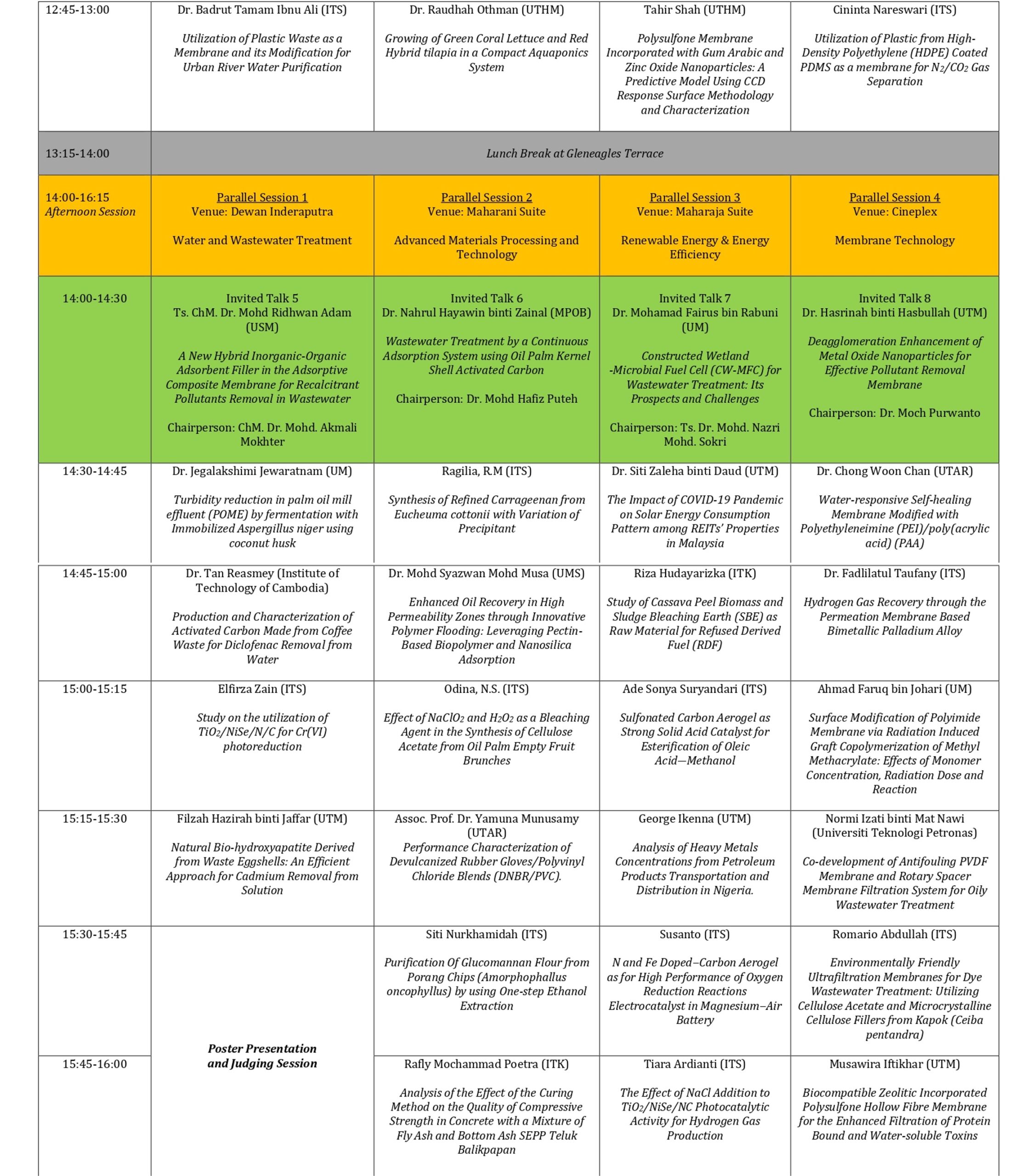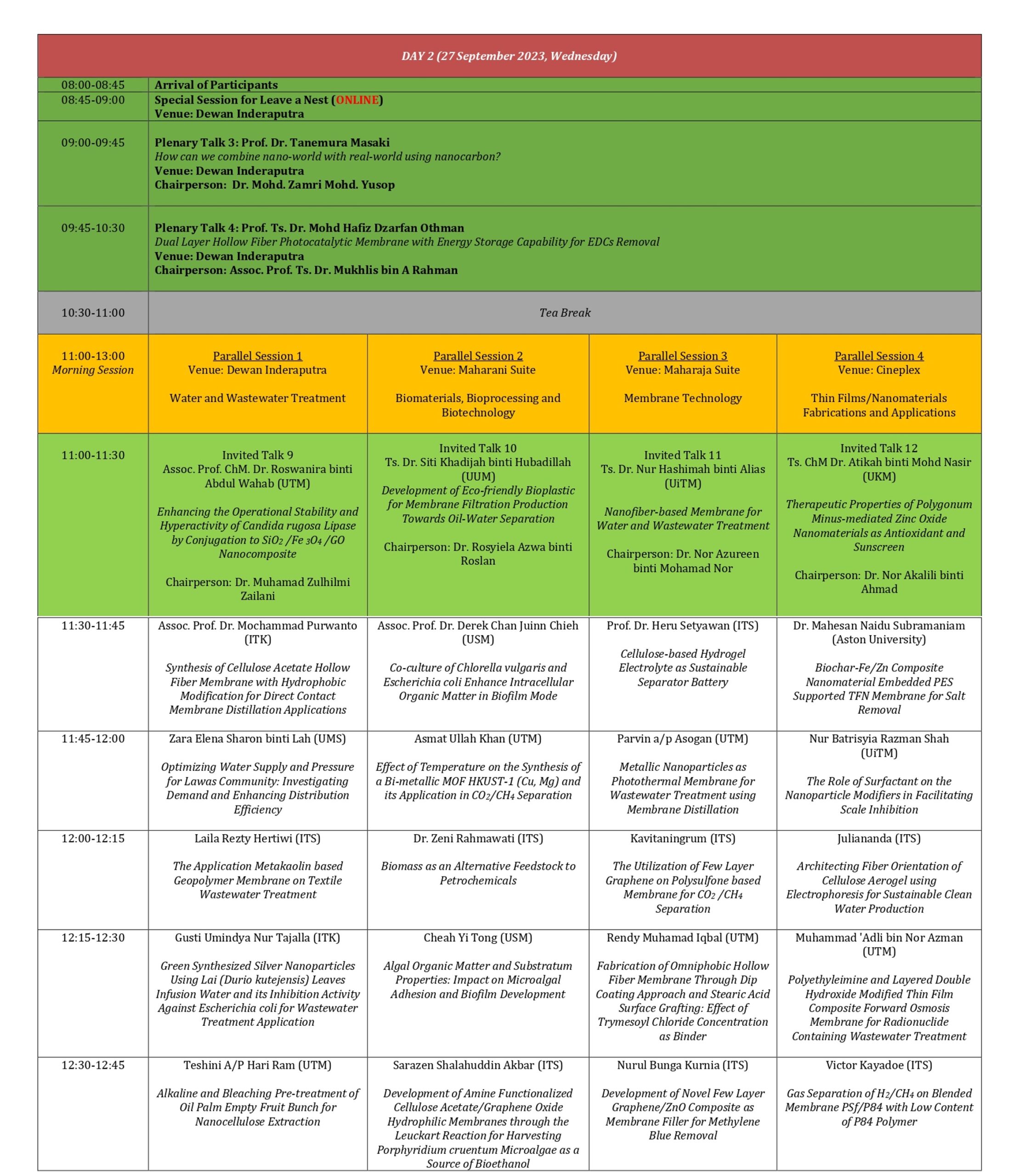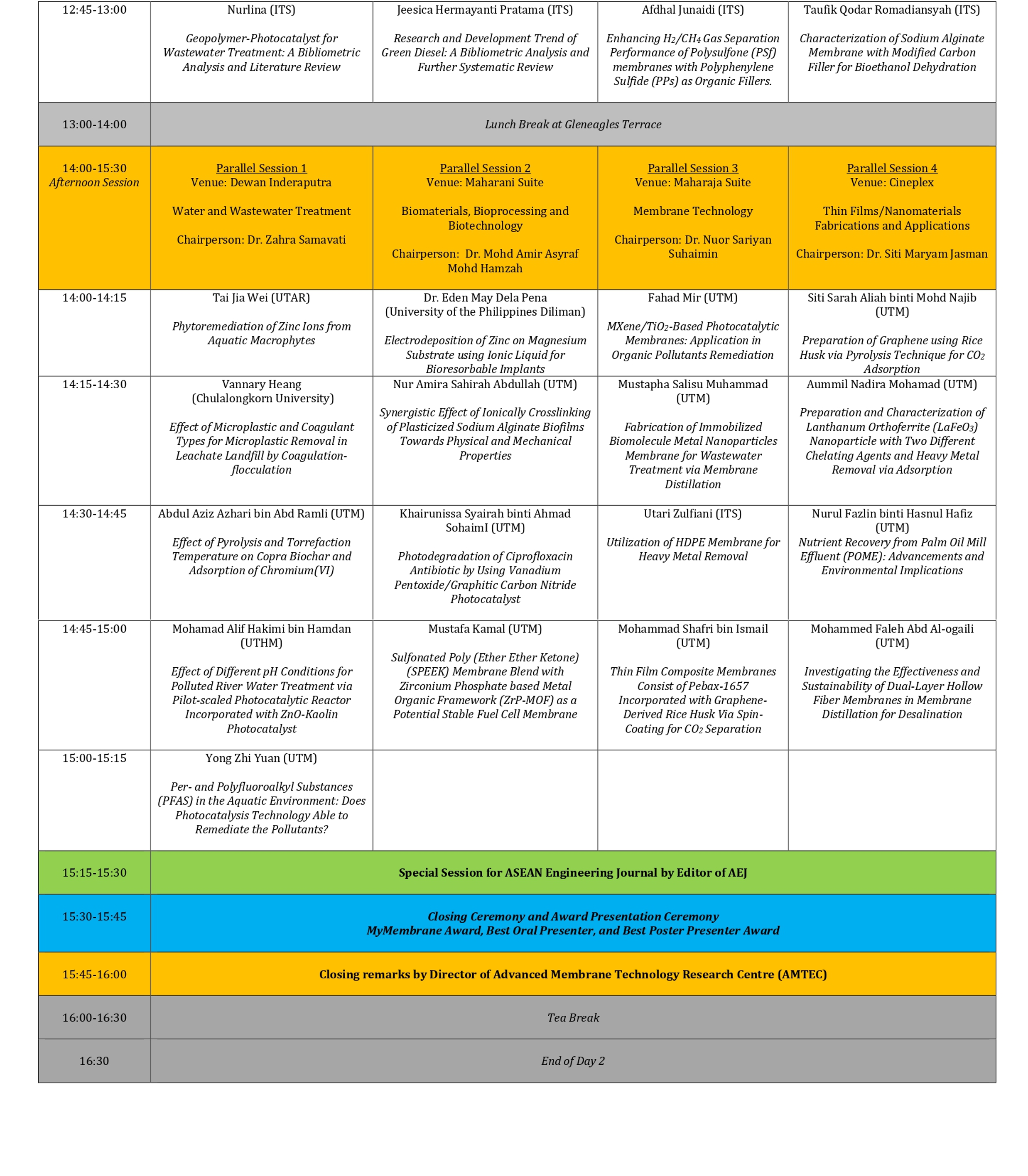 Phone
Chairman: +6012-546 7577
Co-Chairman: +6017-720 7603
Registration: +6017-799 6378
Location
N29a, Advanced Membrane Technology
Research Centre (AMTEC),
Faculty of Chemical and Energy Engineering,
Universiti Teknologi Malaysia,
81310 Skudai, Johor, Malaysia.
Website by AMTEC Web Team
2022-2023 Copyright © All Rights Reserved