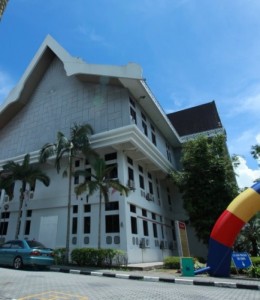 WHO SHOULD JOIN?
The program is suitable for graduates who would like to be employed at universities, colleges, industries, consulting firms, publishers and government agencies. It is also suitable for engineering education researchers, engineers, educational training specialists, technical communication specialists and directors of teaching/learning centers, diversity programs or outreach programs.
BENEFITS OF THE JOINT DEGREE
Students who successfully complete the PhD program shall be awarded with a certificate bearing the shields of AAU and UTM. Students will gain learning valuable experience from both cultures and countries while stationed at either of the university that the students choose to reside in. They will also be attending courses and supervision by academic staff from both universities, and gain access to the academic expertise and facilities in both institutions.
Students, especially those from Asian countries, will be able to attain a PhD from both UTM and AAU. Asian students will be able to study closer to their home countries at a lower cost of living, compared to Denmark, while getting the advantage from both universities. Thus, this unique arrangement will enable students to have a cross cultural experience, gaining the best from both the East and the West within an affordable budget.