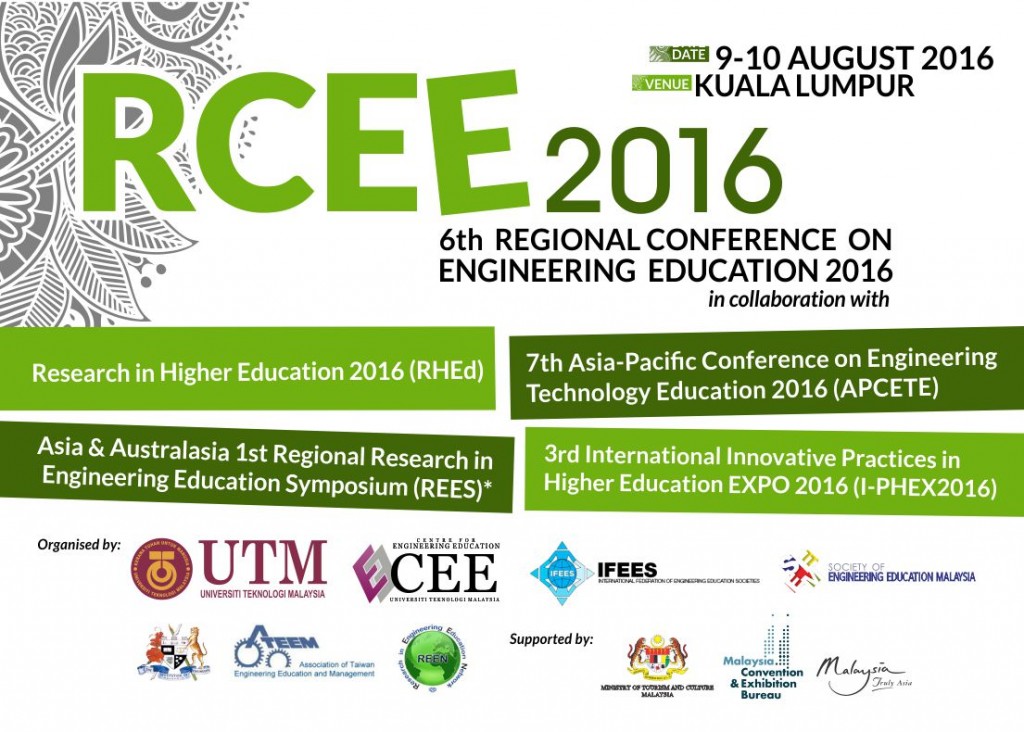 RCEE PARTICIPATION FEES
To encourage more participants to join the conference, we have decided to revise our fees, as below:
International Participants
USD 550** USD 400** (27% discount)
USD 450** USD 350** (22% discount) (Early Bird: Before 25 June 2016)
*Every additional paper USD 250
**participants from developing countries in ASEAN or Asia may be eligible for discounted fees.
Please contact Assoc. Prof. Dr Fatin Aliah (fatinaliah@gmail.com) for application & conditions of discounts.
Local Participants
RM 1600 USD 250 (Normal) approx. RM1000
USD 220 (Early bird – Non SEEM Members) approx. RM900
USD 200 (Early bird – SEEM Members) approx. RM850
*Every additional paper USD 150 (approx. RM600)
Students
RM 900 USD 150 (Non SEEM members) approx. RM 600
USD 125 (SEEM Members) approx. RM 500
Non Presenting Participants
USD 220 approx. RM 900
Further information about this event, please go to the links provided:
1. RCEE 2016 Committee Members
2. RCEE 2016 Participation Fees
3. RCEE 2016 Submissions
4. Registration Information
For further information, please do not hesitate to contact us.