HUMAN CENTERED TECHNOLOGY SYMPOSIUM
Symposium date: 16th December 2021
Platform: Webex
Submission Due Date: 28th October 2021
Human Centered Technology Symposium 2021 is organized to provide a platform for researchers to share their current research thoughts, findings and outputs in the areas related to human and technology. We welcome participation from 10 research areas with the intention to gather the experts for knowledge and technology enhancement.
Human-computer interaction
Assistive technology
Sports technology
Rehabilitation
Health informatics
Human factors
Nutritional technology
Artificial intelligence for human technology
Ergonomics
Best paper award
RM50 + award certificate
Best presenter award
RM50 + award certificate
*All participants will be given an online certificate
All accepted articles will be published in non-indexed Journal of Human Centered Technology (HumEnTech)

KEYNOTE SPEAKER
Fall and Balance Monitoring System: Prevention and Detection for Older Persons
Older persons tend to develop geriatric syndromes over time such as frailty, urinary incontinence that led to the tendency of falling. This study presents a balance monitoring solution that detects an older person balance instability and accidental fall occurrence. While fall detection devices nowadays have been utilized by many, the overall wellbeing of older persons still needs to be practically supervised by caretakers nearby. However, it has been shown that fall detection devices can only provide help to older persons after accident occur; not being able to detect abnormalities beforehand that it cannot by itself be used as a fall prevention intervention. Thus, a fuzzy logic-based fall prevention algorithm is developed to be integrated with fall detection devices, where two important variables to detect loss of balance are selected as the inputs for the system: Limit of Stability (LOS) and Degree of Sway (DOS). The system will notify the user if there are movement abnormalities to avoid fall or prolong balance instability. This study demonstrates the simulation of a fall prevention algorithm to improve the accuracy of detecting falls while monitoring balance instability. The results include simulations of the user's movement with an indicator displaying fall risk level alongside with other health-related data. Enabling environments for older persons can be generated and ease the community's challenge to prepare for the ageing society while improving their wellbeing in golden years.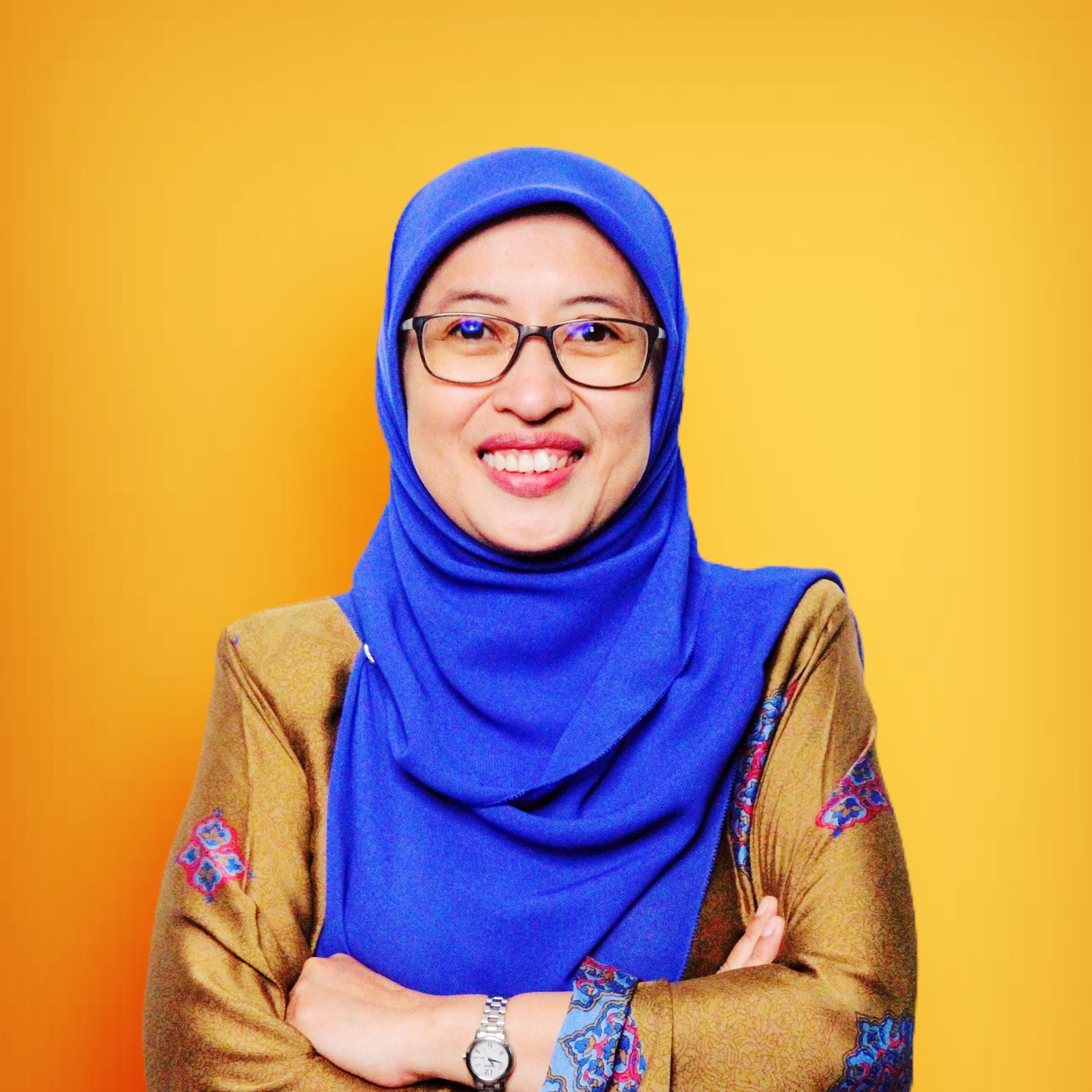 PROF. IR. DR. 

SITI ANOM AHMAD
Director of Malaysian Research Institute on Ageing (MyAgeing
),
Universiti Putra Malaysia
Interest : Electromyography (EMG), artificial limbs, hand gesture recognition, muscle fatigue and contraction, electroencephalography (EEG)
FULL PAPER SUBMISSION
Submission Due Date : 28th October 2011
Notification of Acceptance : 19 – 25th November 2021
Registration Payment Deadline : 5th December 2021
CLICK BELOW TO REGISTER AND SUBMIT
Organizing Commitee
Program Advisor : Prof. Dr. Mohd Shahrizal Sunar
Director/Chair : Dr. Syafiqah Saidin
Secretary : Dr. Siti Aisyah Mualif
Asst. Secretary : Mdm. Aminatul Balqis Mohammad Azahari
Treasurer : Mr. Muhammad Akmal Ayob
Head of Publication : Dr. Jaysuman Pusppanathan
Head of Protocol & Ceremony : Dr. Farhan Mohamed
Head of Branding & Publicity : Mr. Azizul Azman
Head of Marketing : Dr. Nor Suriani Sani