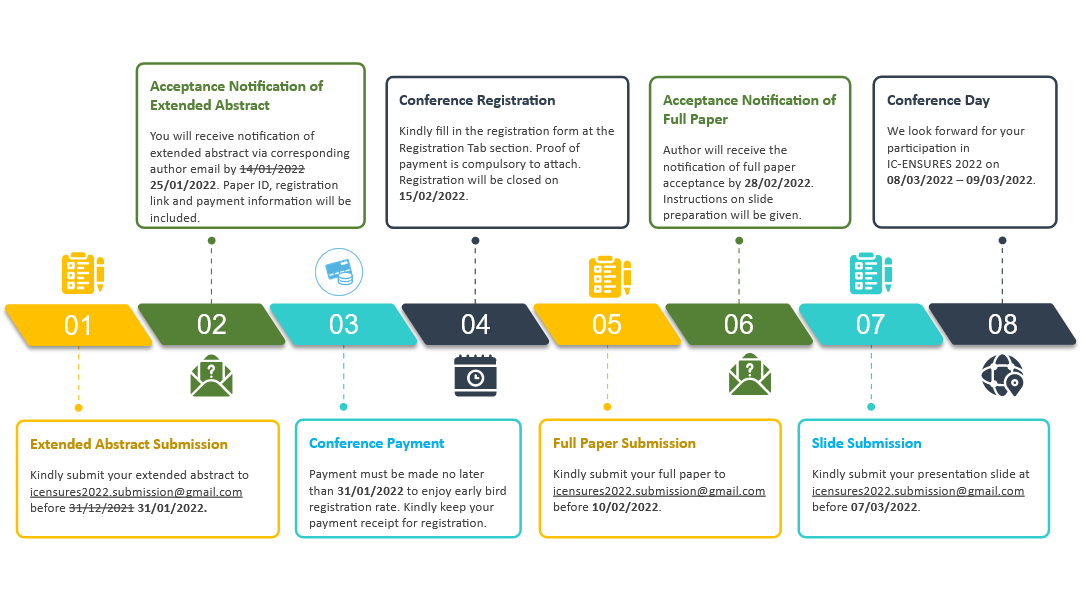 | | |
| --- | --- |
| Extended Abstract Submission Deadline | 30th November 2021 Before 31st January 2022 |
| Notification of extended abstract acceptance | 21st December 2021 Before 17th January 2022 |
Prospective authors should submit an extended abstract of 3 to 4 pages in length, including figures, tables and references. Shorter submissions may be automatically rejected. The extended abstract should summarize the scope of the paper and the primary results and findings, emphasizing new advances, theories and/or applications so that the program committee will be able to understand the originality and the value of the work. The details format for the extended abstracts can be find here.
Kindly submit proofread full paper by 10th February 2022. Please find the Full Paper Template here.