The installation of a solar electricity system in every house in Kampung Tewowoh, Mersing was successfully implemented in March 2022 and since then, there is no more sound of diesel generators in the village. A total of 145 residents consisting of 19 houses have been able to enjoy the use of electricity supply for free, which previously cost them around RM 300 per month. However, end of November 2022, the UTM research team was informed by the head of the village that there were 2 houses that needed to be demolished because they were worn out and the relocation of the supplied solar electricity system needed to be done.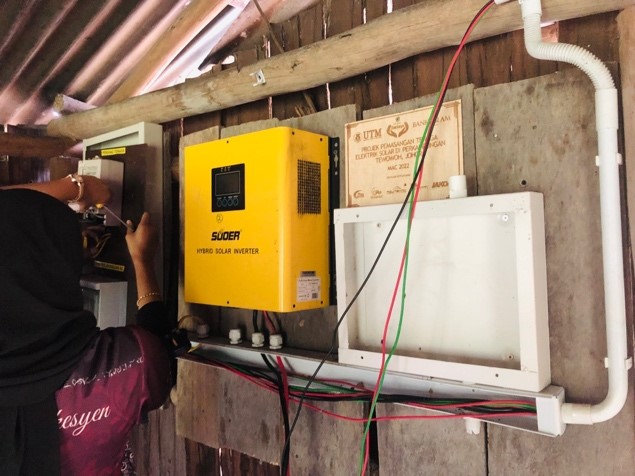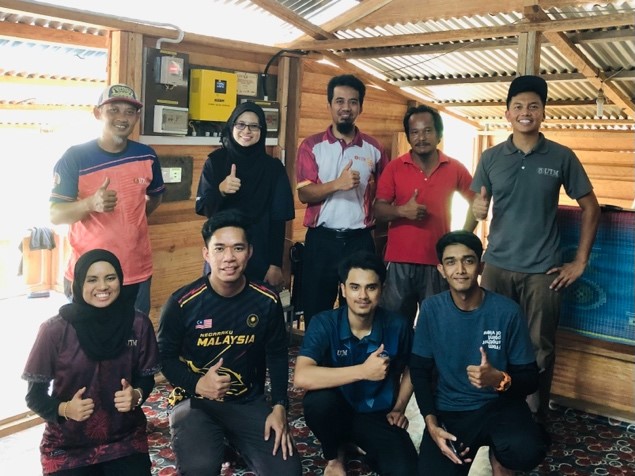 On the initiative to relocation of the system to their new houses, UTM researchers; 7 staff from the Faculty of Electrical Engineering and the Institute of High Voltage & Current (IVAT) have collaborated with 3 students from the IEEE Student Branch of UTM and 9 participants from Institut Latihan Perindustrian Mersing, Pahang. The relocation of the solar electricity system was carried out on 17 December 2022, which involved 3 main activities, namely: 1) the dismantling of the existing wiring and the solar electricity system in the old houses, 2) the installation of the system and the new wiring in their new houses and 3) performance monitoring for other 117 solar electricity systems in the village.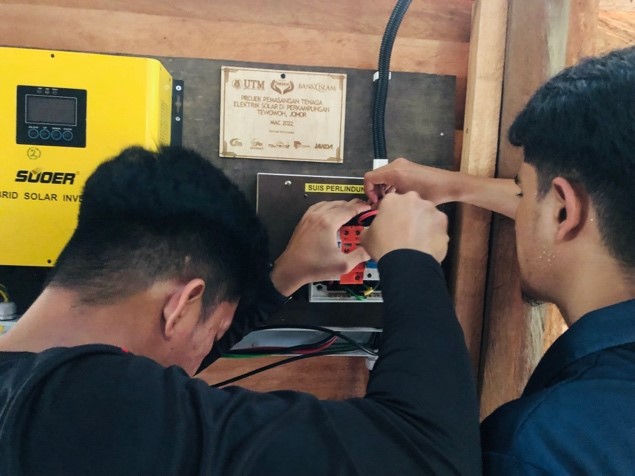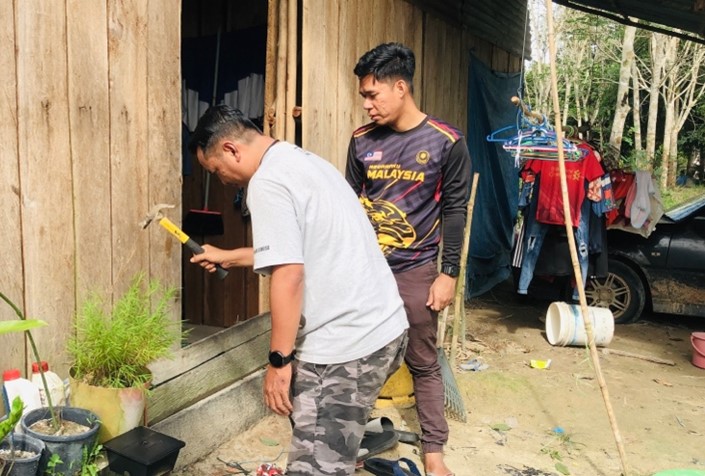 After the successful relocation of the system, testing was done by the UTM research group and partners to ensure the system is properly working. Monitoring process for the next 3 months of the relocation process until March 2022 will also be carried out by the research group.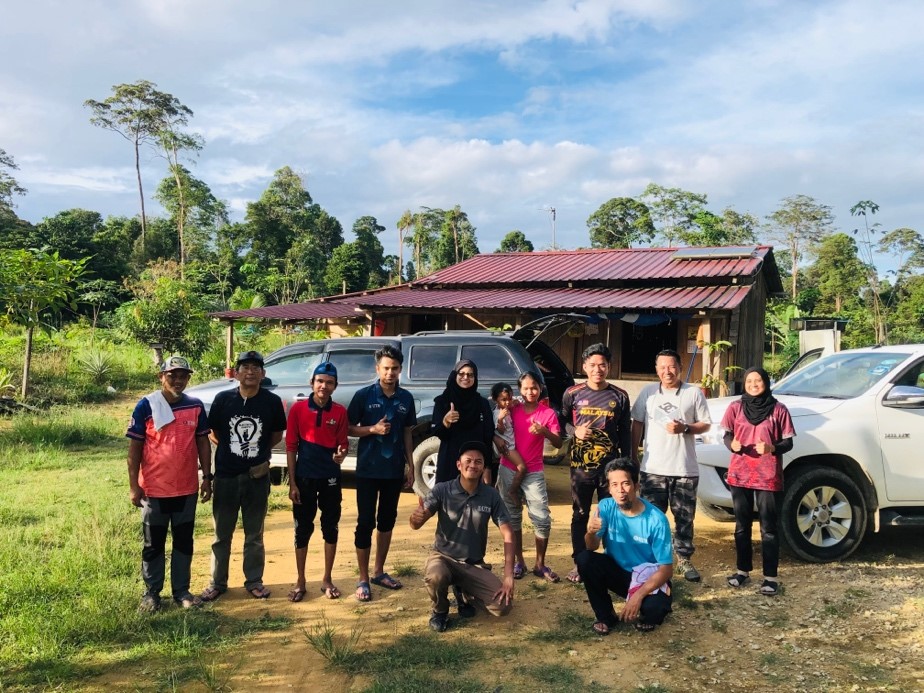 By Ts. Dr. Zulkarnain Ahmad Noorden