LIST OF SYSTEM DEVELOPED BY UTM RESEARCH COMPUTING
---
ABOUT US
UTM Research Computing also known as UTM RC is a unit responsible for implementing the development of systems and applications that been used by UTM and others involved organizations.
UTM Research Computing was first established on 1 March 2017 and at that time UTM RC are known as IT Unit at Research Management Centre (RMC) Department.
UTM RC's contribution can be seen through the success of developing several systems that have been and will be used by Users.
System development is the process of defining, designing, testing and implementing a software application. When you think of systems development, you probably envision a computer programmer sitting at her desk writing code. While coding is certainly part of it, there is a lot more to system development.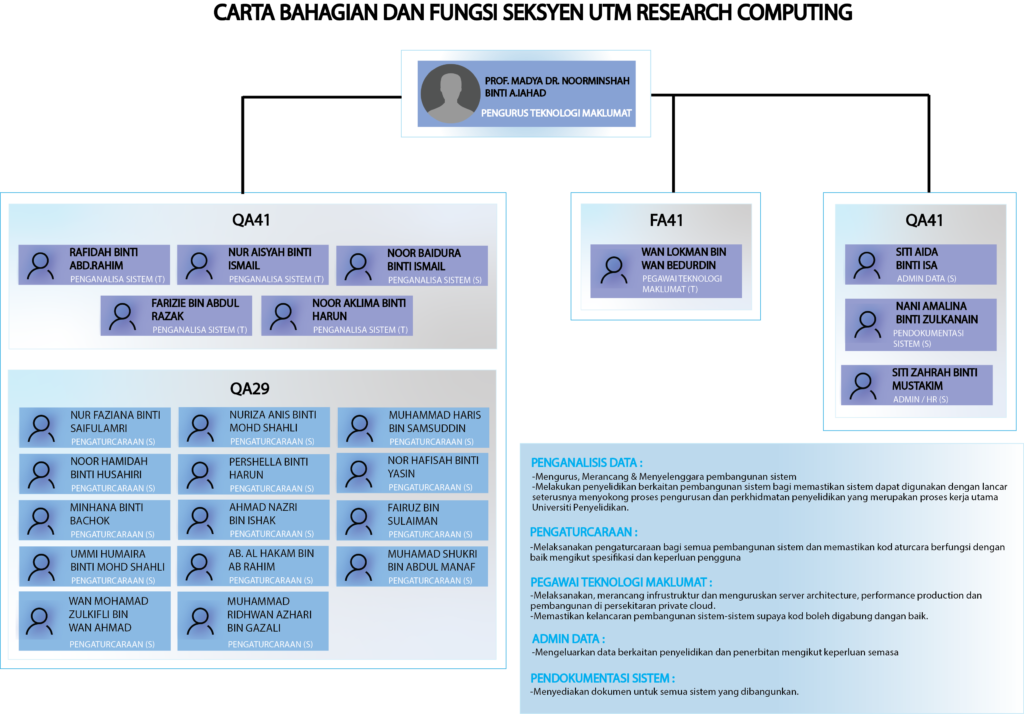 ---
VISION AND MISSION
 
VISION 
To create holistic, entrepreneurial, creative and balanced human capital, we believe that introducing cutting edge innovation and services as solutions to challenges faced by the industry and community is the utmost importance.
MISSION 
To provide information for the industry, government sectors, agencies, and nonprofit organizations on collaboration and partnership opportunities of mutual benefits.
---
CONTACT US
ANY ENQUIRY
https://researchsupport.utm.my/
OPERATION HOUR
Sunday – Thursday : 8.00AM to 5.00PM
Friday – Saturday : Closed