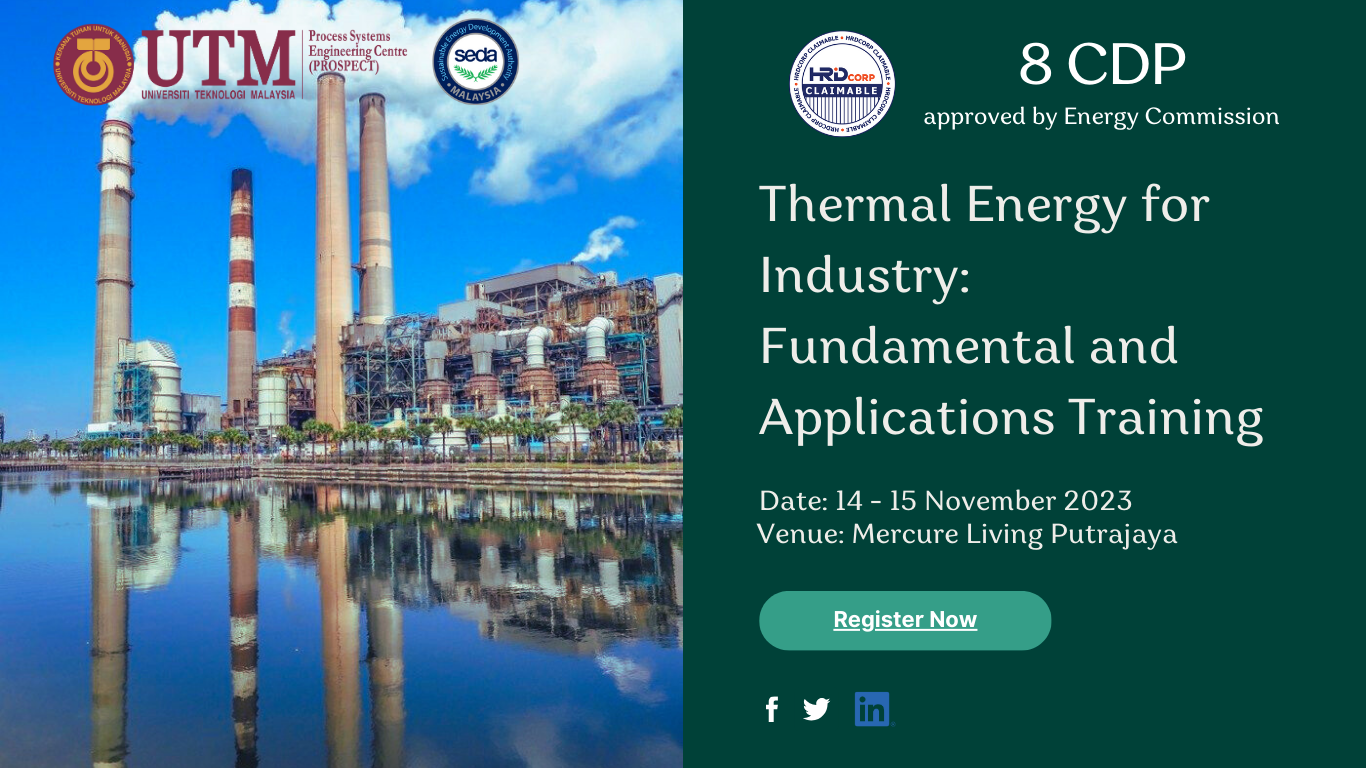 The Energy Efficiency Conservation Act (EECA) has recently been endorsed by the Malaysian Parliament. Practicing thermal energy efficiency can reduce your energy consumption and carbon emissions. Propel your industry prowess with thermal excellence NOW! Join our training as the first step toward Green Thermal Energy Sustainability.
Benefits:
Comprehensive Learning: Understand the principles of thermal energy from the ground up.
Applicability Across Disciplines: Ideal for electrical engineers, mechanical engineers, environmental engineers, accountants, managers, and more.
Industry Focus: Examples from oil and gas processing, petrochemicals, chemical processes, and manufacturing.
Expert Insight: A refresher for practicing process engineers.
Strategic Impact: Acquire knowledge to identify energy-saving potential for cost savings.
Who Should Attend:
Engineers
Environmental Managers
Managers
Accountants
Any professional keen on enhancing energy usage efficiency
Training Highlights:
In-depth exploration of thermal energy fundamentals.
Real-world examples tailored to process industries.
Practical insights for immediate application in your field.
Networking opportunities with industry peers.
Fees: Only RM 2,500 per pax, inclusive of course materials, meals, and certificates!
Why Attend?
By the end of this training, you'll not only grasp the principles of thermal energy but also gain the expertise to advise your company on identifying energy-saving potentials, leading to substantial cost savings.
Secure Your Affordable Spot Now at https://bit.ly/479Wg5L
Email to prospect@utm.my or contact us at +6-019-7357878.
Unlock the world of thermal energy efficiency without breaking the bank!