Prepared by: Ts. Mohd Fadhzir Ahmad Kamaroddin & Nazlina Ya'aini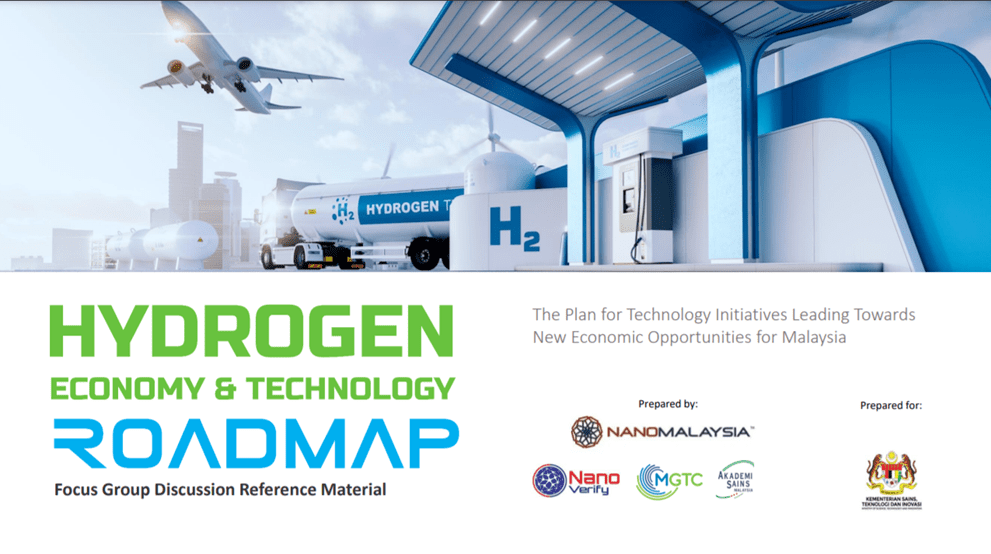 The Director of Institute of Future Energy (IFE), Prof. Dr. Arshad Ahmad, the Director of Centre of Hydrogen Energy (CHE), Prof. Dr. Aishah Abdul Jalil and the Dean of Resource Sustainability Research Alliance, Prof. Dr. Haslenda Hashim were invited to share and contribute their expertise to formulate the development of the National Hydrogen Economy & Technology Roadmap.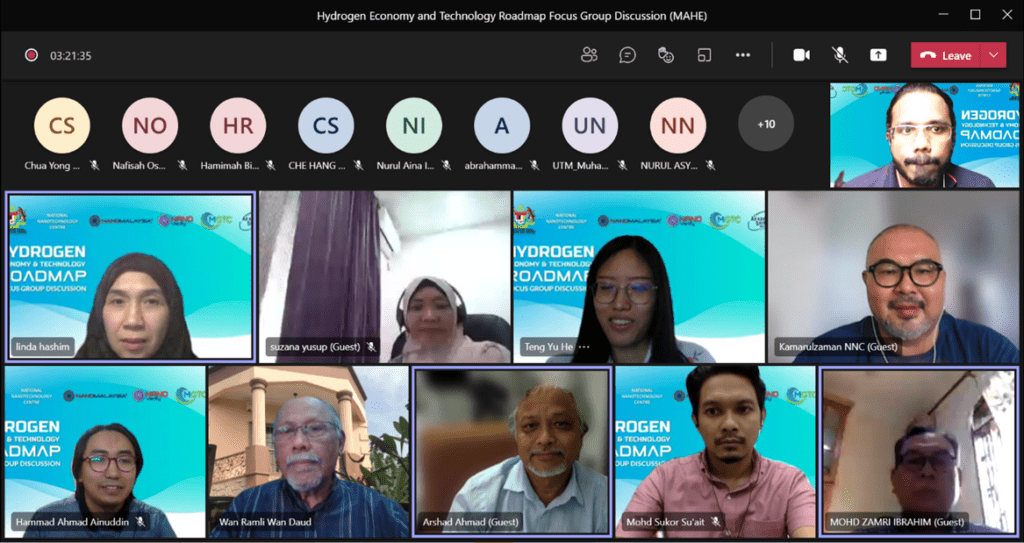 The session was co-organized by NanoMalaysia Berhad, Nano Verify Sdn. Bhd, Malaysian Green Technology and Climate Centre (MGTC), and Akademi Sains Malaysia to come up with an excellent National Hydrogen Economy & Technology Roadmap up until 2050 for the Ministry of Science, Innovation & Technology (MOSTI). The roadmap is important to determine how Malaysia will pitch all the resources and channel all the expertise of Malaysian researchers, industries, and regulatory bodies to develop a solid roadmap for the hydrogen economy ecosystem.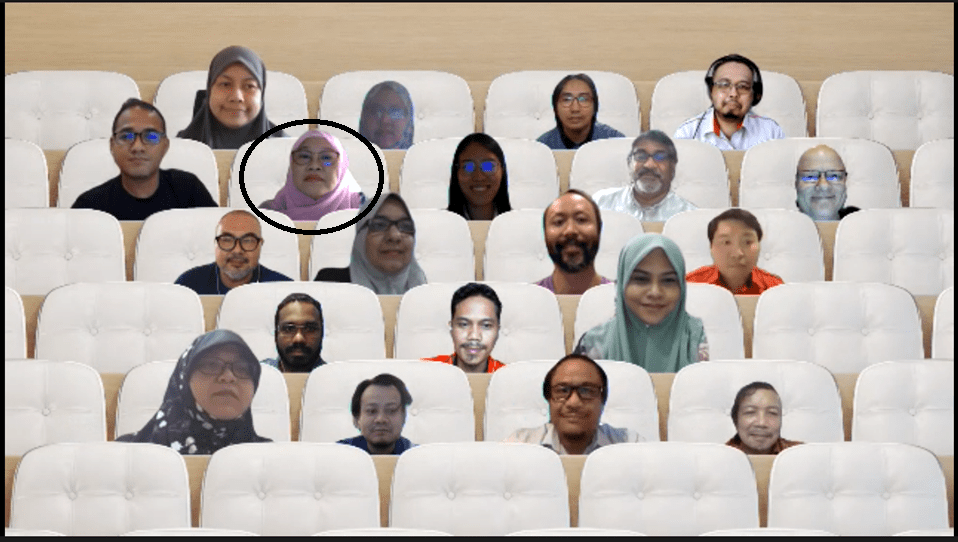 The hydrogen economy and technology roadmap involves an in-depth discussion about the research, development, commercialization, implementation, safety code, regulations, costing, environmental impact, etc. The hydrogen technologies that are currently available now include chemical-based and bio-based electrolysis for hydrogen production, hydrogen storage technologies, fuel cells for hydrogen utilization, and the delivery to the industries and end-users as well.
As far as green hydrogen is concerned, Malaysia has a lot of hydroelectric potentials from the Bakun Dam in Sarawak which is currently operating at a much lower speed than its design capacity. Currently, the Centre of Hydrogen Energy, Institute of Future Energy is the leader in hydrogen energy research in UTM.
Universiti Kebangsaan Malaysia (UKM) is currently the leader in hydrogen research in Malaysia followed by Universiti Teknologi Malaysia (UTM). UTM via its Centre of Hydrogen Energy, Institute of Future Energy has developed numerous prototypes like fuel cell motorcycle, fuel cell bicycle, fuel wheelchair, and others. On top of that, CHE has developed a novel photoelectrochemical and PEM electrolyzer technology to produce potential green hydrogen.
At the end of the session, it was summarized that Malaysia is currently planning towards phasing out the grey hydrogen and is in the progress of transitioning to blue hydrogen. Green hydrogen is the ultimate goal to eliminate the dependency on fossil fuel-based hydrogen and to mitigate the climate change effects by fully adopting the zero-carbon footprint initiatives from the hydrogen economy.