KUALA LUMPUR, 16 Nov. – UTM Ocean Thermal Energy Centre (UTM OTEC) telah berjaya melaksanakan satu Bengkel Sains Teknologi Kejuruteraan & Matematik (STEM) iaitu Harvesting Ocean Thermal Energy & Build Your Own Seawater Fuel Cell! bertempat di SMK Keramat Wangsa, Kuala Lumpur. Bengkel ini telah disertai oleh lebih 100 orang pelajar Tingkatan 3 and 4 sekolah berkenaan, dengan bantuan oleh 5 orang guru matapelajaran Sains, Fizik, dan Biologi yang diketuai oleh Puan Lim Lay Kuan.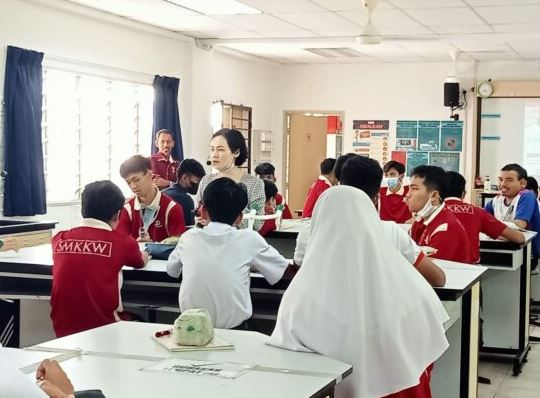 Antara perkongsian yang disampaikan adalah mengenai OTEC sebagai tenaga boleh diperbaharui marin oleh Pengarah UTM OTEC, Ts. Dr. Sathiabama T. Thirugnana. Selain itu, para pelajar juga telah diperkenalkan dengan sebuah badan profesional berasaskan kejuruteraan iaitu Institute of Electrical  and Electronics Engineers (IEEE) Malaysia Subseksyen Kuala Lumpur melalui ceramah oleh Prof. Dr. Norliza Mohd Noor.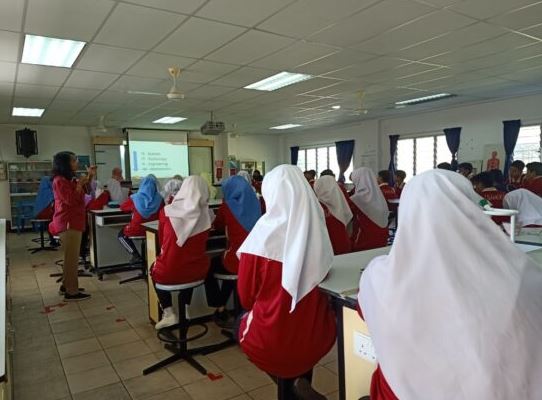 Sesi maklum balas dan menguji tahap kefahaman pelajar berkaitan perkongsian ilmu dan aktiviti turut dijalankan. Program ini dijayakan di bawah geran Knowledge Transfer Program – Research Innovation Grant (KTP-RIG) oleh pihak UTM Centre of Community & Industry Network (CCIN) dengan tujuan untuk mempromosikan STEM di sekolah menengah melalui hands-on activity berkaitan tenaga boleh diperbaharui terutamanya OTEC.