International Conference on Applied Data Science & Computational Intelligence 2022
ADSCI 2022
September 23-24, 2022
Ho Chi Minh, Vietnam
Emerging Trends in Data Science and Computational Intelligence
Submission and Registration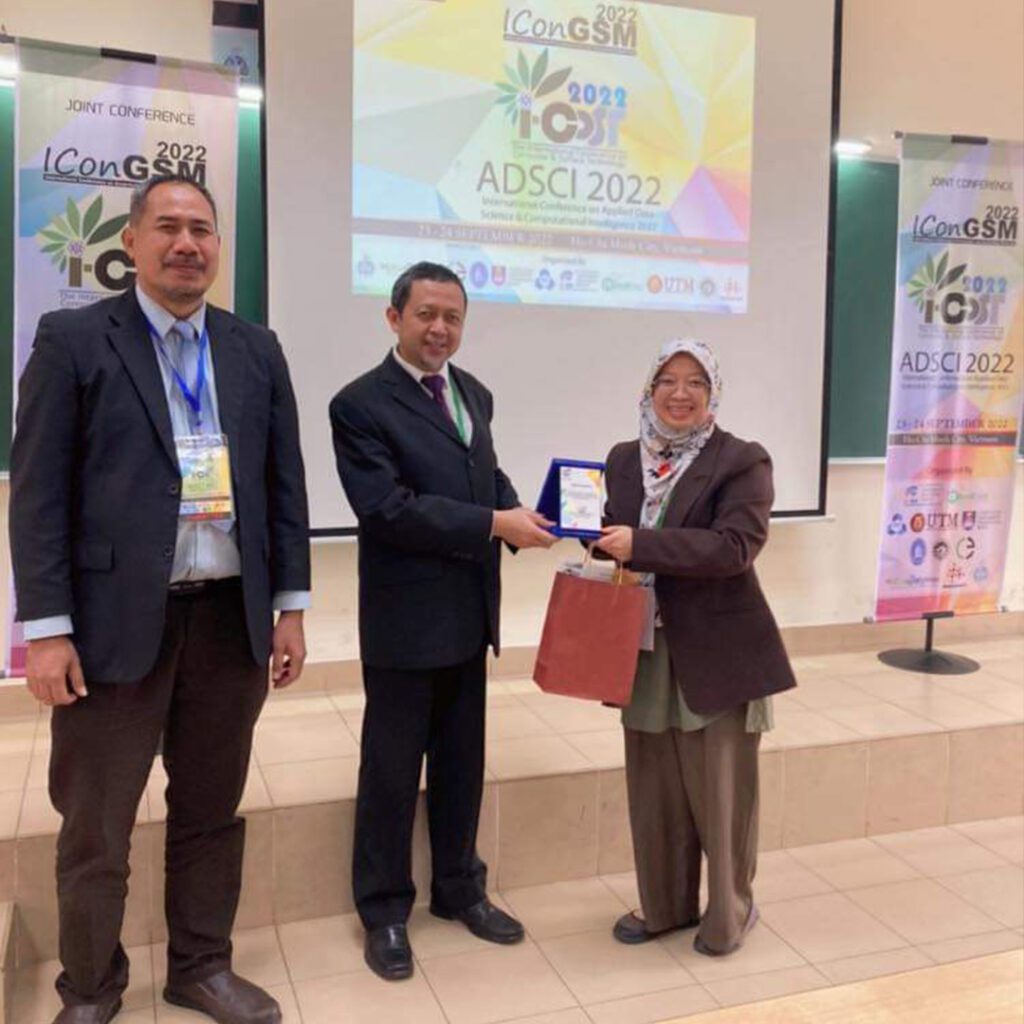 ADSCI 2022 Best Presenter Award
Congratulations to Ts Hidayah Binti Rahmalan for receiving the Best Presenter Award at International Conference on Applied Data Science & Computational Intelligence 2022 (ADSCI 2022) on 24th Sept 2022.
Visit UTM BDC's FB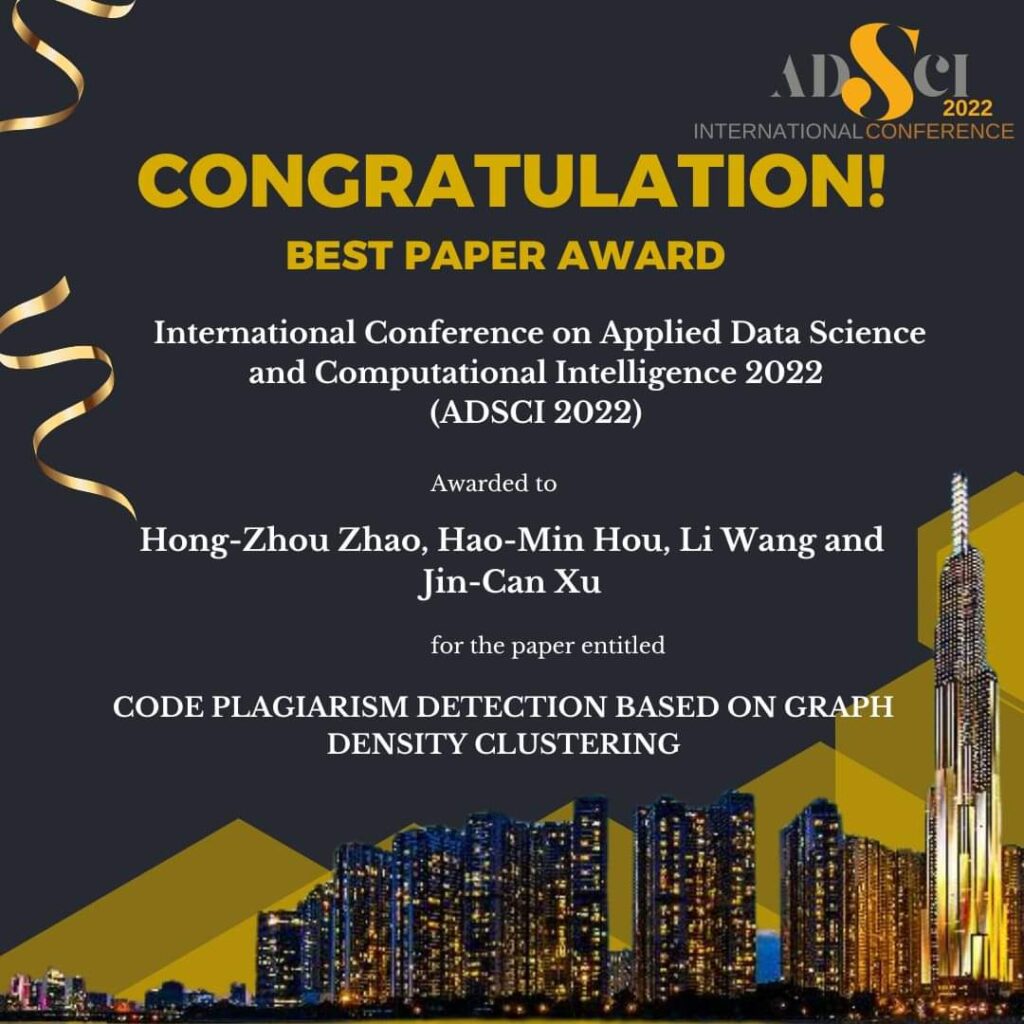 ADSCI 2022 Best Paper Award
Congratulations to ADSCI 2022 Best Paper Award winner
Hong-Zhou Zhao, Hao-Min Hou, Li Wang and Jin-Can Xu
Visit UTM BDC's FB
About ADSCI 2022
The first International Conference on Applied Data Science and Computational Intelligence (ADSCI 2022) provides an opportunity for the researchers, engineers, developers, and practitioners from academia and industry to discuss and address the experimental, theoretical work and methods in solving problems related to data science and Computational Intelligence. ADSCI 2022 provides a platform for researchers to share their experience and exchange their ideas in the field of Data Science and Computational Intelligence. ADSCI 2022 is also useful for professionals working in data science, machine learning, artificial intelligence, IoT and cyber security. Accepted papers that are presented at the conference will be published in the Scopus Indexed Conference Proceeding.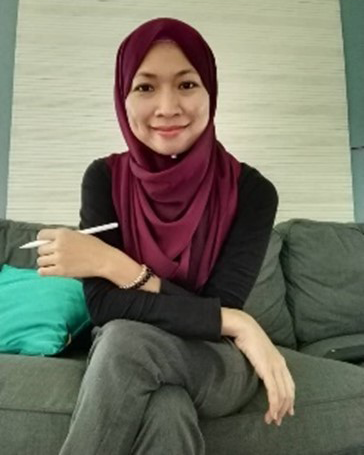 Assoc. Prof. Ts. Dr. Zuraida Abal Abas
Faculty of Information & Communication Technology, Universiti Teknikal Malaysia Melaka
Point of sales Analytics – A scientific approach to drive performance in businesses.
Wide range of business such as retailer, restauranters and online ecommerce website use Point-of-Sales (POS) system to complete the customer journey of buying the product or service, made payment and finalize the transaction. In other words, it allows business to accept all forms of payment and keep track of the sales. Massive amount of data is produced through POS and business owner can perform analytics to drive better performance of sales, product development efforts and marketing. All of these contribute to increase the revenue as well as reducing cost. This contribution which is obtain through POS analytics is a scientific approach that is needed to be shared to all academicians, practitioner and businesses. In this sharing session, scientific approach of POS analytics such as sales and item prediction, market basket analysis, product network analysis and raw material prediction based on sales prediction modelling will be highlighted. All categories of POS analytics which are descriptive, predictive and prescriptive analytics will be shared using real case study from food and beverage industry.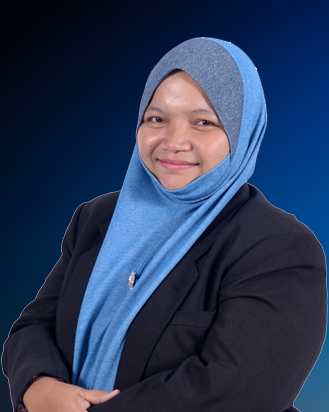 Ts. Dr. Sarina Sulaiman
Faculty of Computing, Universiti Teknologi Malaysia
Big Data Analytics for Online Learning Environment
Big data analytics in e-learning has been commonly used by most institutions especially during pandemic Covid-19. E-learning services include view, submit and upload files, attempt quiz, view forums, download files and others. The data stores in the servers grow synchronously with the increment of learners in e-learning at Universiti Teknologi Malaysia (UTM) and Massive Open Online Courses (MOOCs) for every semester and year. As a result, the data has become extremely huge or so-called big data for Web log dataset. Moreover, machine learning approaches are needed for big data analytics to identify the Web log dataset for learners' history engagement. The dataset can be utilised for data analytics to study the pattern of the data and insights of meaningful information. The evolution of the education system brings learning institutions that offer online knowledge delivery as an alternative. In addition, to give more flexibility for learners to gain their knowledge, this condition will benefit learners as they can set up their own environment when attending an online learning. However, the online learning environment causes learners and teachers not interacting directly anymore. This situation led to low engagement between learners and teachers. Therefore, the big data analytics for the engagement of online courses is important to increase the learners' motivation in attending and completing the online learning environment.
Call for Paper
You are cordially invited to submit your manuscripts to the First International Conference on Applied Data Science and Computational Intelligence ADSCI 2022 which will be in Ho Chi Minh, Vietnam.
Publication:
All accepted papers will be published in Conference
Proceedings (indexed in Scopus)
The broad areas of interests mainly relating to Applied Data Science and Computational Intelligence are (but not limited to*):
• Data analytics
• Big Data Analytics
• Data mining
• Machine Learning
• Deep Learning
• Bio-Inspired Computing
• Business intelligence
• Visualization Analytics
• Artificial life/Being
• Clustering
• Evolutionary Systems
• Expert System
• Forecasting
• Fuzzy Logic
• Fuzzy Systems
• Knowledge Representation
• Knowledge-based Systems
• Multi-Agent Systems
• Neural Fuzzy Systems
• Neural network
• Swarm Intelligence
Important Dates
Paper submission due: July 31, 2022  Aug 20, 2022
Notification of Acceptance: 2 weeks after submission
Registration Deadline: September 1, 2022
Conference Date: September 23-24, 2022
Submission Guidelines

Quick start guide: Download Here
Prepare your manuscript using the Springer template in MS Word (in *.docm format). Maximum 10 pages.
Instructions to use the template can be obtain here
Name your manuscript starting with Conference name (and followed by your paper title. For example:
ADSCI2022_New Discovery of Applied Data Science & Computational Intelligence

Upload manuscript in EASYCHAIR online submission system (New registration required prior to new user)

Wait for responses from 2 reviewers on your manuscript

You may be required to email the corrected version, correction table and registration form to adsci2022@gmail.com to confirm your attendance during the conference session takes place.
Registration Fee
Early bird (before September 1, 2022) : MYR1,000.00 
Normal (before September 20, 2022): MYR1,200.00 
Committee
International Advisory Board
Prof. Dr. Jun Wang (Shandong University, China)
Prof. Dr. Hadi Nur (UTM, Malaysia)
Assoc. Prof. Dr. Zhou Kai-Qing (Jishou University, China)
Assoc. Prof. Dr. Murad A. Rassam (Taiz University, Yemen)
Honorary Chair
Prof. Dr. Rosli Md Illias (UTM, Malaysia)
Chairman
Prof. Dr. Azlan Mohd Zain (UTM, Malaysia)
Program Chair
Assoc. Prof. Dr. Mahadi Bahari (UTM, Malaysia)
Ts. Dr. Sarina Sulaiman (UTM, Malaysia)
Ts. Dr. Chan Weng Howe (UTM, Malaysia)
Ts. Dr. Nur Haliza Abdul Wahab (UTM, Malaysia)
Dr. Haslina Hashim (UTM, Malaysia)
Dr. Mohd Adham Isa (UTM, Malaysia)
Dr. Norhaida Mohd Suaib (UTM, Malaysia)
Dr. Nor Azizah Ali (UTM, Malaysia)
Dr. Nurulhuda Firdaus Azmi (UTM, Malaysia)
Dr. Yusliza Yusof (UTM, Malaysia)
Zuridah Saadan (UTM, Malaysia)
Nurlaily Zakaria (UTM, Malaysia)
Technical Committee
Assoc. Prof. Dr. Suraya Miskom (UTM, Malaysia)
Assoc. Prof. Dr. Waidah Ismail (USIM, Malaysia)
Dr. Muhalim Mohamed Amin (UTM, Malaysia)
Assoc. Prof. Dr. Rohaya Latip (UPM, Malaysia)
Ts. Dr. Kohbalan Moorthy (UMP, Malaysia)
Dr. Ashanira Mat Deris (UMT, Malaysia)
Dr Norfadzlan bin Yusup (UNIMAS, Malaysia)
Dr. Nurezayana Zainal (UTHM, Malaysia)
Dr. Fadratul Hafinaz Hassan (USM, Malaysia)