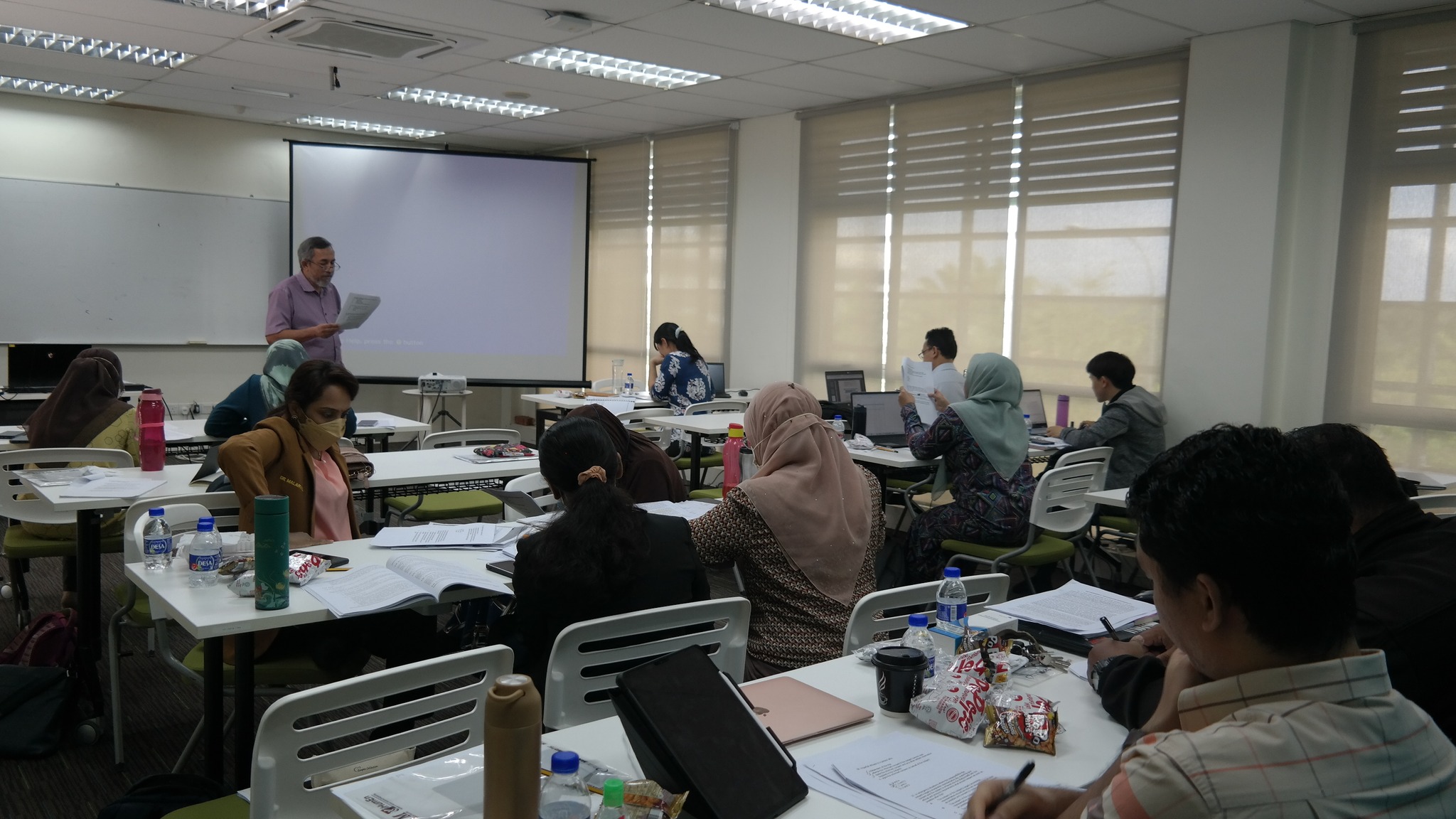 Good Clinical Practice (GCP) Certified Course 2023
6 – 8 March 2023
Level 2, MaGICX Seminar Room
Universiti Teknologi Malaysia, Johor Bahru
The Certified Good Clinical Practice Certified Course 2023 (GCP Course 2023) was successfully organized and attended by 17 participants who are interested to conduct research and analysis on the human subject. The course was delivered by four speakers, Prof. Dr. Abdul Rashid (ICR-GCP), Ms. Tang Sia Chin (National Pharmaceutical Regulatory Agency, NPRA), Mr. Oh Chen Wei (NPRA) and Ms. Zaitul Iffa (UTM-Research Ethics Committee, REC). One hour GCP exam was invigilated by Dr. Lim Hui Li from Hospital Sultan Ismail, Johor Bahru.
Prof. Dr. Abdul Rashid, as the main speaker, has exposed the participants with the major contents of GCP including the overview of GCP, the role of invigilator, the role of sponsor, ethics related, etc, on the first and second day of the Course. While the third day was covered by two NPRA speakers on the scenario in Malaysia and GCP inspection. The last session was given by UTM representative to inform the participants with the establishment of UTM-REC in UTM for the application of ethics approval.
This Course is organized yearly by IJN-UTM CEC to provide  a platform for the researchers and clinicians to apply for GCP certificate. It is not limited to staff, students also are welcomed to join the Course. Participants who pass the GCP examination will be entitled for GCP certificate, issued by the Ministry of Health (MoH). For those who would like to retake the GCP examination, reduction in fee registration is given based on the preferable session. On top of that, there are several participants who join the Course to refresh their knowledge on GCP and to take up current scenario on GCP and NPRA issues.
Our previous GCP 2022: https://research.utm.my/cardio-ijn/6032-2/?et_fb=1&PageSpeed=off
GCP Guideline: https://www.crc.gov.my/wp-content/uploads/2018/03/Malaysian_gcp_4th_Edition28Final_29.pdf