International Forensic Civil Engineering Seminar 2022 
Forensic Engineering Centre (FEC), Institute for Smart Infrastructure & Innovative Construction (ISIIC) and School of Civil Engineering organizing the International Forensic Civil Engineering Seminar 2022 (iForCES'22) on 26 and 27 July 2022 at Bangi Resort Hotel to offer opportunities for practicing engineers, consultants, contractors, facility management professionals, legal professionals, students, academicians and other interested parties to gain theoretical and practical understanding in the field of forensic civil engineering investigation.
In this seminar, the compendiums of case studies will be presented by experienced speakers who are practicing engineers and academicians from different areas in forensic civil engineering investigation. These include failure criteria, assessment, reporting, monitoring, maintenance, repair techniques in civil engineering structures.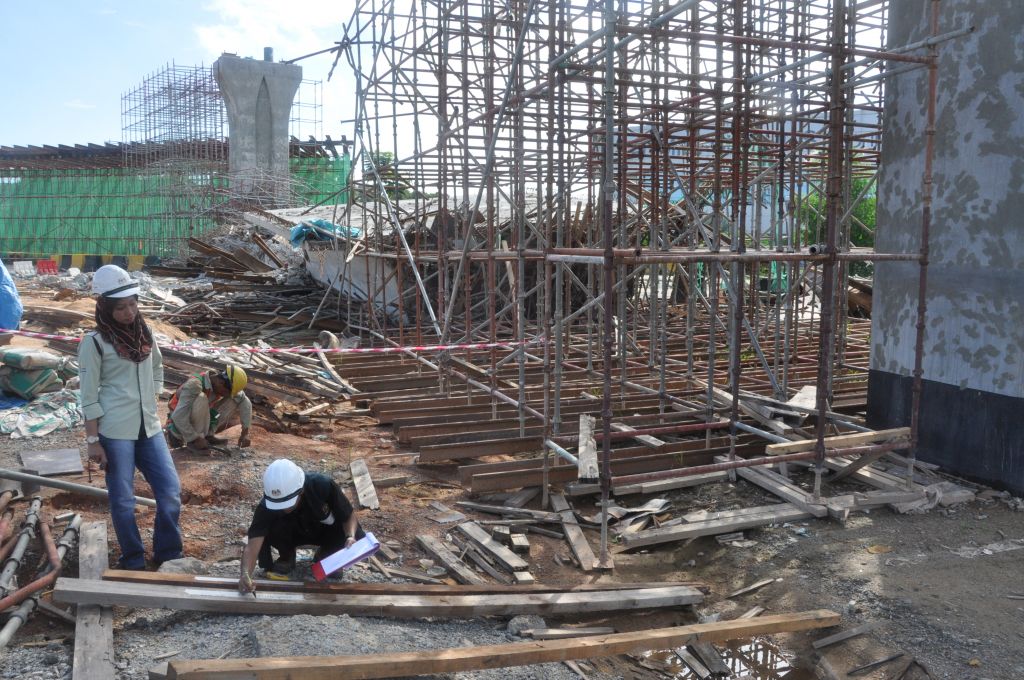 Why this Seminar is Important?
Why this Seminar is Important?
Engineers frequently deal with old & aging structures. These need competency in dealing issues with structural failure, rehabilitation and maintenance. Furthermore, due to rapid urbanization which consequently causes failure in construction, civil and structural engineers must remain vigilant on safety, quality, life cycle of the structure and sustainability.
On Day 2, participants will have the opportunity to experience the structural assessment, repair and rehabilitation process. In iForCES'22, the hands-on session will be facilitated by Mapei Malaysia Sdn. Bhd.
1. Forensic Investigation of Long Bridge in Landslides Area; Problems and Counter Measures
Prof. Paulus Pramono Rahardjo
Himpunan Ahli Teknik Tanah Indonesia (HATTI) / Universitas Katolik Parahyangan
2. Health Monitoring Technology of Structures in the 4th Industrial Revolution Era
Prof. Han Seung Lee & Assoc. Prof. Dr. Jitendra Kumar Singh
Construction Structure Durability Innovation Research Center (DuraBI), Hanyang University
3. Recent Development in Confinement of High Strength Concrete
Associate Professor Ir. Dr. Ma Chau Khun
Forensic Engineering Centre, Universiti Teknologi Malaysia
4. DOSH Industrial Accident Investigation: Forensic Approach
Mrs. Salina Tukimin
Department of Occupational Safety and Health
5. JKR Forensic Repair Work Experience
Mr. Shahrizal Nazri
Malaysia Public Works Department
6. Total Solutions for Protecting the Service-Life of Buildings
Mr. Lim Kean Meng
Ms. Chan Swee Fun
Mapei Malaysia Sdn. Bhd.
7. Myths and Common Problems in Geotechnical Forensic Engineering
Ir. Liew Shaw Shong
G&P Professionals Sdn Bhd
Hands-On Session by Mapei Malaysia Sdn. Bhd.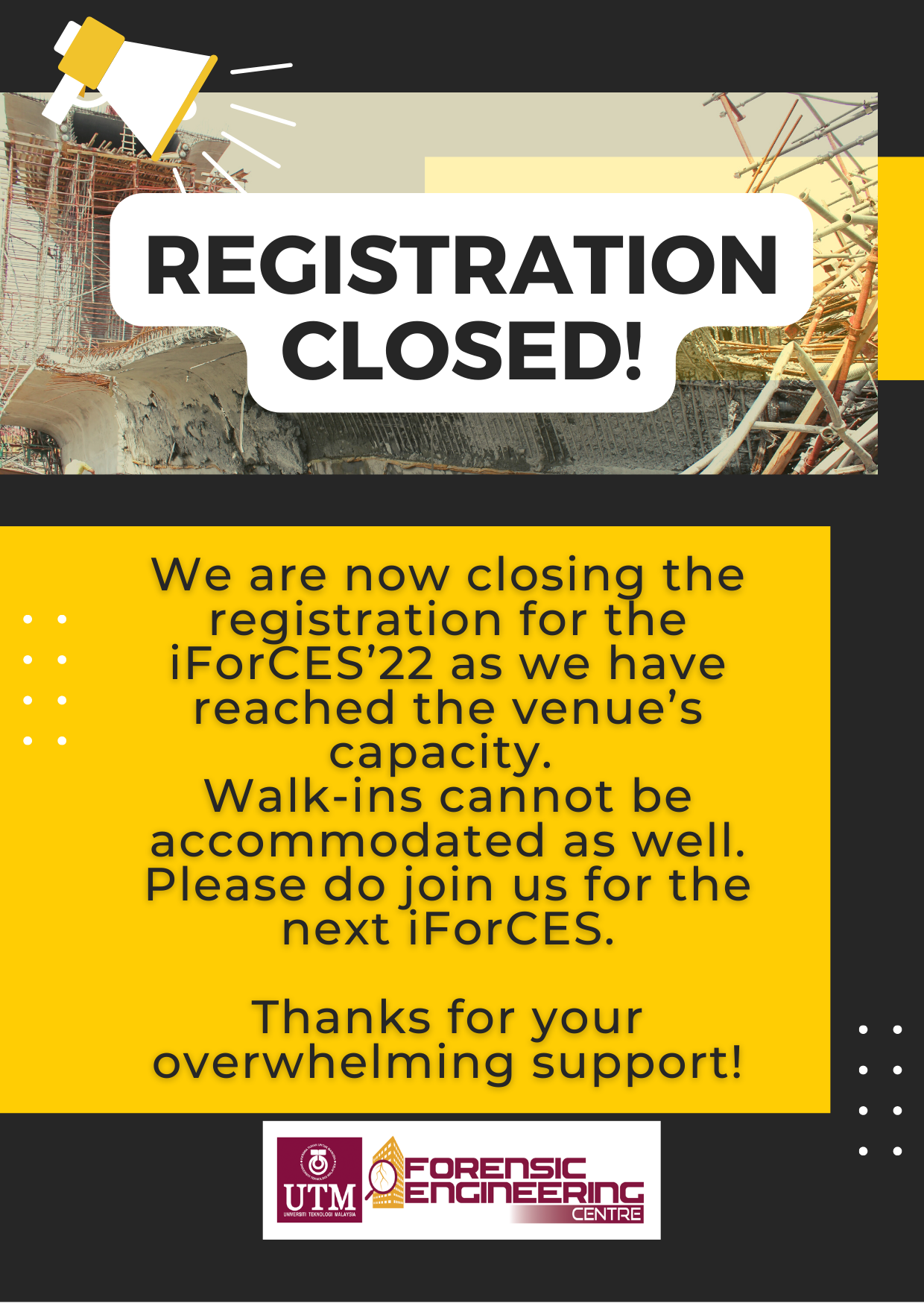 Professional
4th person onwards from the same organization
Student
please attach student ID when register