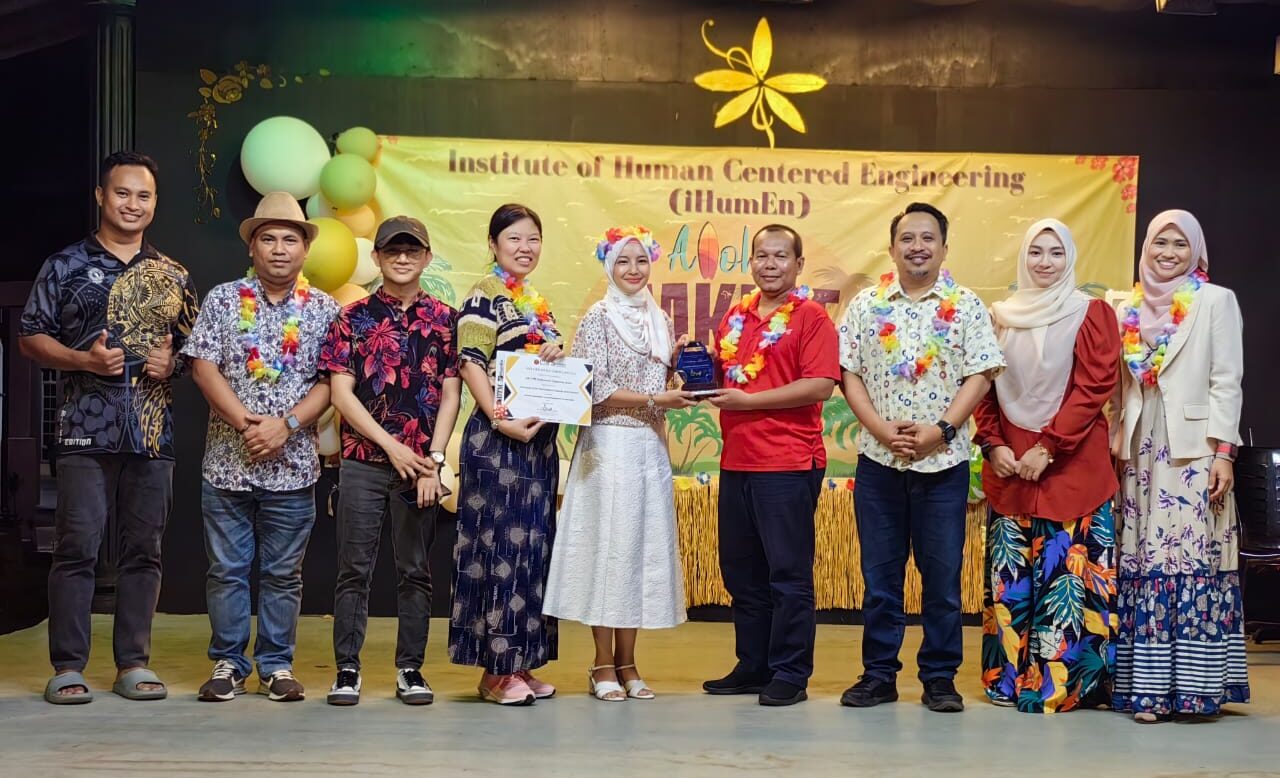 11 August 2023
Hotel Seri Malaysia, Mersing, Johor
MKine iHumEn 2023 is an award ceremony, organised by Institute of Human Centered Engineering (iHumEn) as an appreciation platform for the achievement of Research Centres (RCs) and fellows under iHumEn in 2022.
Excellent Service AwardIJN-UTM Cardiovascular Engineering Centre (IJN-UTM CEC) has been awarded the Prestige Research Centre under iHumEn for the year of 2022 with the highest overall HiCoE marks of 75%. Consecutively, another four awards have been secured on the most marks in Section C (Quality & Quantity of Research), D (Postgraduate), G (Networking) and H (Resources). 
Out of the Research Centre award, individually seven IJN-UTM CEC's fellows and staff have secured 11 selection and voting awards based on their achievements in 2022. Congratulation to all fellows and staff.
1 ) Dr. Syafiqah Saidin – Leadership Award
2 ) Dr. Hau Yuan Wen – Creative & Inovative Award
3 ) Dr. Syafiqah Saidin – Publication Award (Citation Prospect)
4 ) Prof. Ts. Dr. Ida Idayu Muhamad – Research Award (National Grant)
5 ) Prof. Ir. Dr. -Ing. Eko Supriyanto – Research Award (International Grant)
6 ) Dr. Syafiqah Saidin – Prestige Researcher Award
7 ) Dr. Syafiqah Saidin – Excellent Service Award
8 ) Dr. Hau Yuan Wen – Excellent Service Award
9 ) Azren Azrey Mohd Hashim – Excellent Service Award
10 ) Aminatul Balqis – Excellent Service Award
11 ) Dr. Raimi Dewan @ Abdul Rahman – Excellent Service Award
Facebook Post: https://www.facebook.com/ijnutmcardiocentre