About Us
Universiti Teknologi Malaysia (UTM) has taken the initiative to support the government policies in practicing and realizing the Islamic teaching in the country through scholarly research by establishing Centre Of Research For Fiqh Science & Technology (CFiRST) in UTM to conduct research and development (R&D) activities in the field of science and technology based on Islam, as well as to become a centre of reference and providing the solutions to contemporary problems of all ummah.
Aims
Creating research programme that combines university experts, industries and graduates in order to produce high-impact research and publication.
Poviding advice and consultation in the socialization of advanced science and technology for the welfare of ummah.
Creating a network of cooperation, collaboration and smart partnership among public agencies, private sectors and industries.
Objectives
Doing needs-based research and studies based on industrial demand.

Published research results in high-impact journals, books and other publications.

Synergizing expertise on interdisciplinary knowledge with any appropriate and accordant institutions to enhance the quality and quantity of research.

Developing a database of Halal Science, fostering partnerships among public and private in national and international level. Government agencies, Halal industries and Fatwa Council.
Disseminating and sharing information on research outcome online.
Building strong management and cohesive team based on unity of thought and action.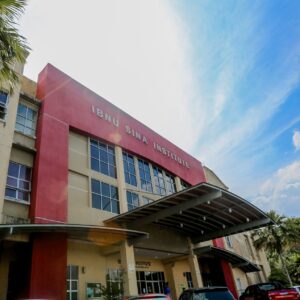 Universiti Teknologi Malaysia takes the initiative in empowering and strengthening the government's policies to dignify Islam in this country.
Therefore, Centre of Research For Fiqh Science and Technology (CFiRST) was established on May 21, 2009. This centre was established to conduct research and development (R&D) activities as well as  being a reference centre to solve the current problems that arise based on fiqh, science and technology.