Institute of Human Centered Engineering (iHumEn)
is a multidisciplinary research institute is combination of experts and the faculty's strengths from computing, electric/electronic, robotic, mechanical, biomedical engineering. 
iHumEn explore the potential of human-centered technology to enrich, benefit and transform our life. IJN-UTM Cardiovascular Engineering Centre, Media and Game Innovation Centre of Excellence (MaGICX), Medical Devices and Technology Centre (MEDiTEC) and Sport Innovation Technology Centre (SITC), are the research centres in iHumEn.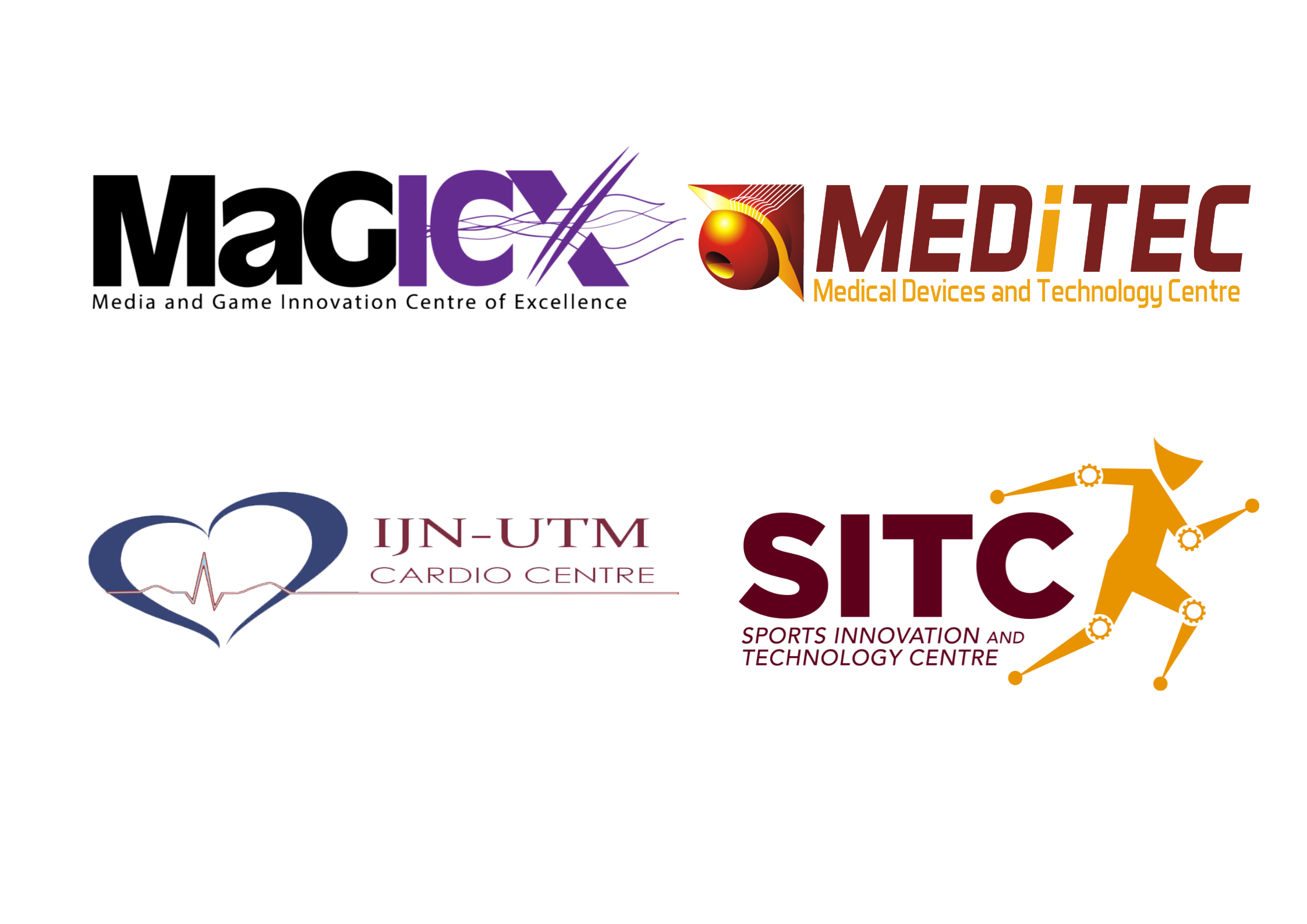 Vision
To be a premier global academic and research institution, excelling in human centered engineering and technology.
Mission
To lead in the development of holistic talents and innovative technologies for human well-being and prosperity by:
– providing quality services from the state of the art research and facilities
– enhancing national capacity through technology transfer and consultative services
– nurturing creativity and innovativeness of researchers within the niche area and expand through translational research
 iHumEn Leadership
Institute Director
Prof. Dr. Abdul Hafidz Omar (2015 – 2018)
Prof. Dr. Mohd Shahrizal Sunar (2018 – now)
Research Centre Director
IJN-UTM Cardiovascular Engineering Centre
Prof. Dr. Ing. Eko Supriyanto (2014 – 2017)
Dr. Ahmad Zahran Md Khudzari (2017 – 2020)
Dr. Syafiqah Saidin (2020 – now)
Media and Game Innovation Centre of Excellence (MaGICX)
Prof. Dr. Mohd Shahrizal Sunar (2013 – 2019)
Assoc. Prof. Dr. Mohd Yazid Idris (2019 – now)
Medical Devices and Technology (MEDiTEC)
Prof. Ir. Dr. Sheikh Hussain Shaikh Salleh  – CBE – Centre for Biomedical Engineering
Prof. Dato' Dr. Alias Mohd Noor (2015 – 2018) – CBE – Centre for Biomedical Engineering
Assoc. Prof. Dr Ardiyansyah Syahrom (2019 – now)
Sport Innovation and Technology Centre (SITC)
Prof. Dr. Abdul Hafidz Omar (2013 – 2015)
Assoc. Prof. Dr Ardiyansyah Syahrom (2015 – 2019)
                                                                                                                   Dr. Mohd Noor Harun (2019 – 2022)                                                                                                                       Ts. Dr. Hadafi Fitri Mohd Latip (2022 – now)