Ibnu Sina Institute For Scientific & Industrial Research (ISI-SIR) aims to maximise the benefits of research by advancing fundamental knowledge and beyond to contribute of better public policy, economic prosperity, social cohesion, community identity and the quality of Life. The role of science and technology In the Industry and Society are key themes of the institute while it embarks on strategic research relevant to the industry.
Associate Research Fellows
Active Postgraduate Students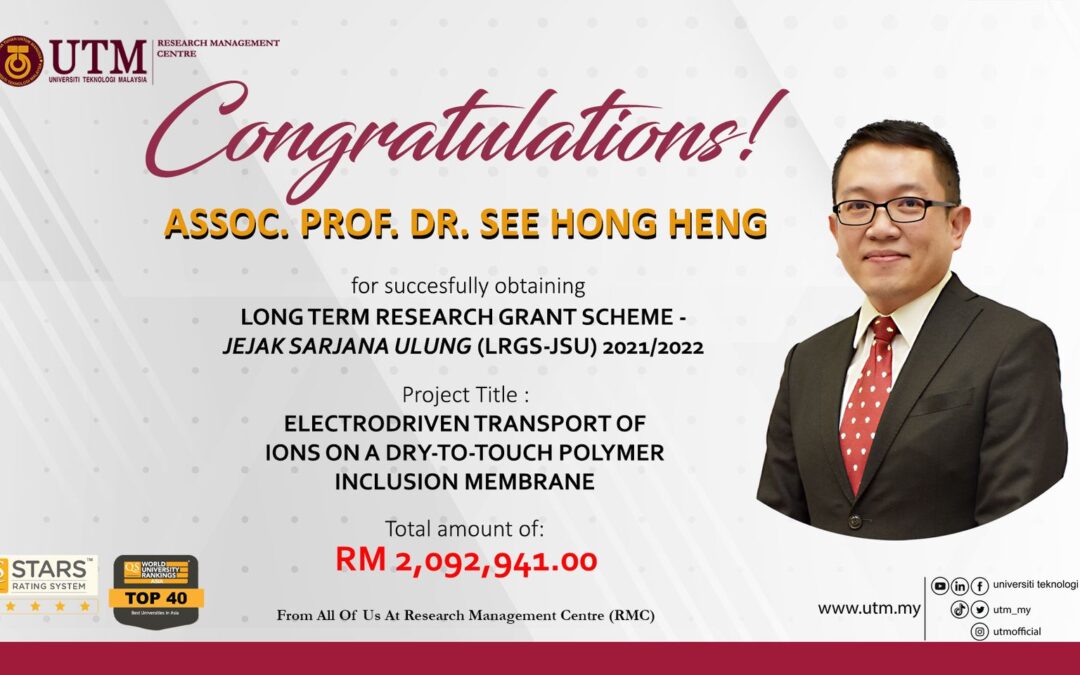 Congratulations to ASSOC. PROF. DR SEE HONG HENG for securing the LONG TERM RESEARCH GRANT SCHEME - JEJAK SARJANA ULUNG (LRGS-JSU) for the project "Electrodriven Transport of Ions on a Dry-to-Touch Polymer Inclusion Membrane" amounting up to RM 2 million.
read more