4. Bio-instrumentation
Invasive treatment can cause pain! Late response may cause death! Thus, research in bio-instrumentation come in to provide the solution. Our team covers several aspect of bio-instrumentation area such as medical imaging, medical image processing, signal processing, bio-sensor and assistive medical device.
1. Orthopaedic Implant technology
Research on orthopaedic implant technology combine the expertise from medical (orthopaedic surgeon and therapist) and engineering (biomechanics, computer programming and advanced material). Our covered in four aspects which are advanced materials processing and applications, reconstructive joint replacement, orthobiologics and trauma & extremities. Our research would benefits the aging populations and surgeon by providing new implant technology to gain a healthy life standards.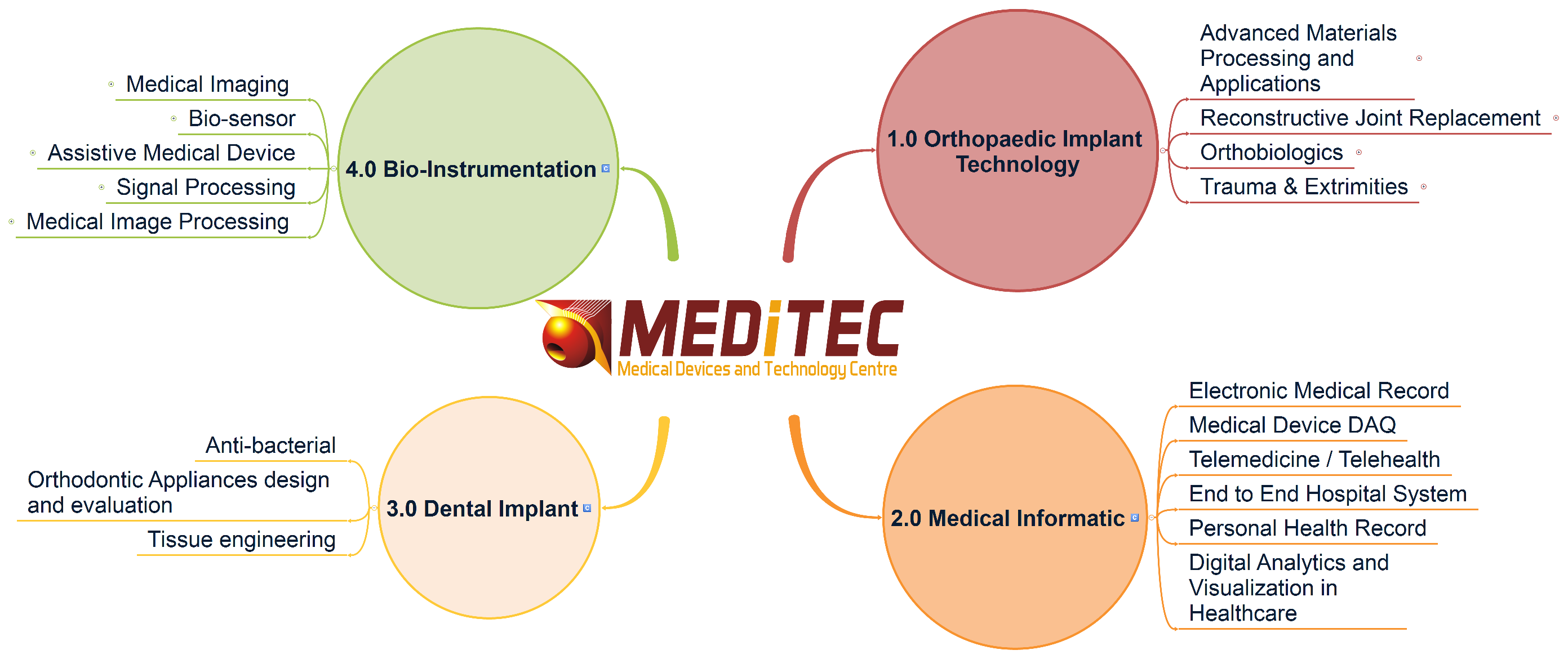 3. Dental Implant
Mouth infection is main indicator for dental implant failure. Here, we conduct a research on anti-bacterial issue in order to increase the success rate of dental implant and also in orthodontic appliances design and evaluation. Besides, we work closely with many expert in dental from Malaysia and Indonesia to produce the best outcome in dental implant.
2. Medical Informatics 
Driving to industrial revolution 4.0 (IR4.0), the needs for internet of things become necessary. Research for improving electronic medical record, medical device data acquisition (DAQ), telemedicine/telehealth, personal health record, end to end hospital system and digital analytics and visualization in healthcare. All the research benefits government, medical practitioner and patients as the technology will enhance the accuracy of diagnosis due to data readiness and reducing the data processing time as a result of well organise medical information.