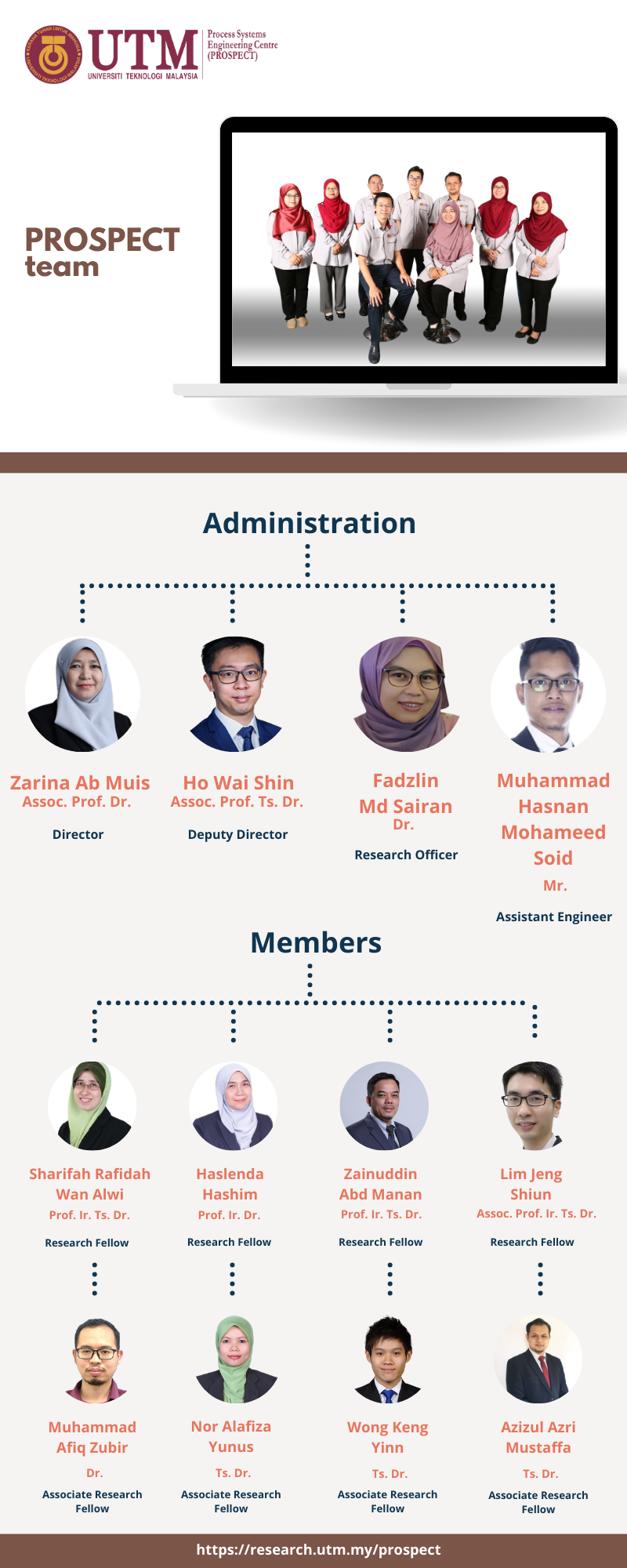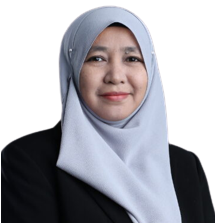 Message from PROSPECT Director
Dear Esteemed Colleagues, Partners, and Friends,
It is my pleasure to welcome you to the virtual home of the Process Systems Engineering Centre (PROSPECT), a dynamic hub for cutting-edge research and innovation within the realm of sustainable process engineering. As the Director of PROSPECT, I am honored to lead a team of dedicated researchers and professionals who are committed to addressing the contemporary challenges that define our era.
Situated within the esteemed Research Institute for Sustainable Environment (RISE) at Universiti Teknologi Malaysia, PROSPECT operates at the forefront of progress within the Faculty of Chemical and Energy Engineering. Our mission is inspired by the urgent need to respond to the complex interplay of factors affecting process engineering, including fluctuating energy prices and the growing imperative to combat climate change.
Over the years, PROSPECT has evolved, broadening its areas of expertise to encompass critical subjects such as sustainability, renewable energy, waste-to-wealth initiatives, and carbon emission reduction across diverse sectors. Our commitment goes beyond theoretical exploration—we actively engage with industry, government ministries, and communities to offer our expertise through consultations, groundbreaking research, and innovative solutions.
Our research initiatives span a wide spectrum, covering resource conservation, energy digitalization, renewable energy systems, waste-to-wealth practices, and circular economy strategies. Through these efforts, we aim to empower industrial sectors to achieve their goals of attaining net-zero greenhouse gas emissions. PROSPECT is more than a research center; it is a catalyst for positive change and a beacon of innovation in the pursuit of a sustainable future.
I invite you to explore our website, where you will discover the depth and breadth of our research endeavors. Whether you are a fellow researcher, a partner from industry, or a curious mind interested in the forefront of sustainable engineering, PROSPECT welcomes you to join us on this journey of discovery and impact.
Thank you for your continued support and interest in the transformative work happening at PROSPECT. Together, let us forge a path towards a more sustainable and resilient future.
Sincerely,
Assoc. Prof. Dr. Zarina Ab Muis
Director, Process Systems Engineering Centre (PROSPECT) Research Institute for Sustainable Environment (RISE) Universiti Teknologi Malaysia