Hello Researchers!
Advanced Membrane Technology Research Centre (AMTEC) of Universiti Teknologi Malaysia is inviting you to attend the 2nd International Conference of Sustainable Environmental Technology (ISET2021). With the theme of "Empowering a sustainable environment through advanced materials and technologies", this conference aims to spur innovative ideas in the area of science and technology to mitigate environmental problems and create a more sustainable future. This conference will serve as an exchange platform for our participants to disseminate the latest findings from their areas of expertise. It will be held virtually via CISCO Webex on the  9th and 10th of November 2021. Join us now!
Conference topics covered: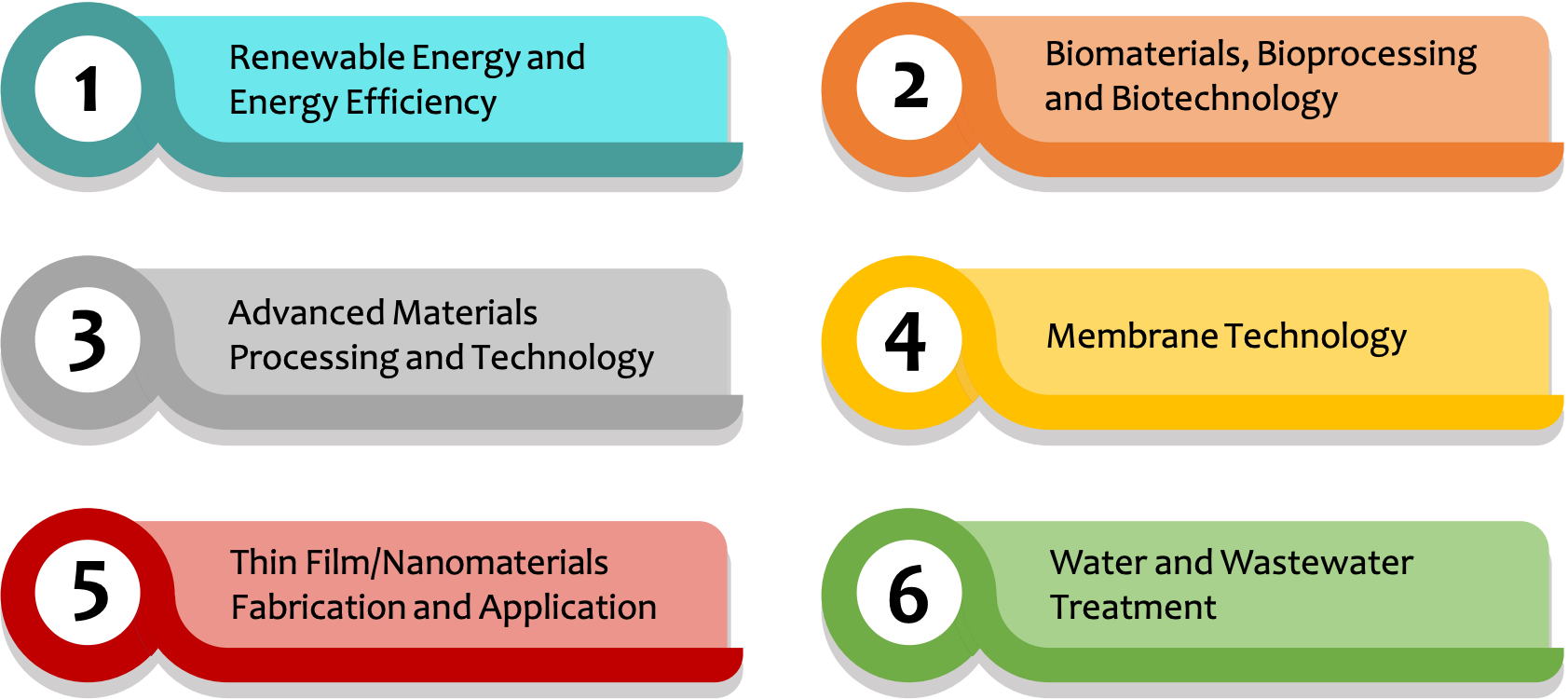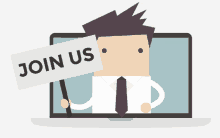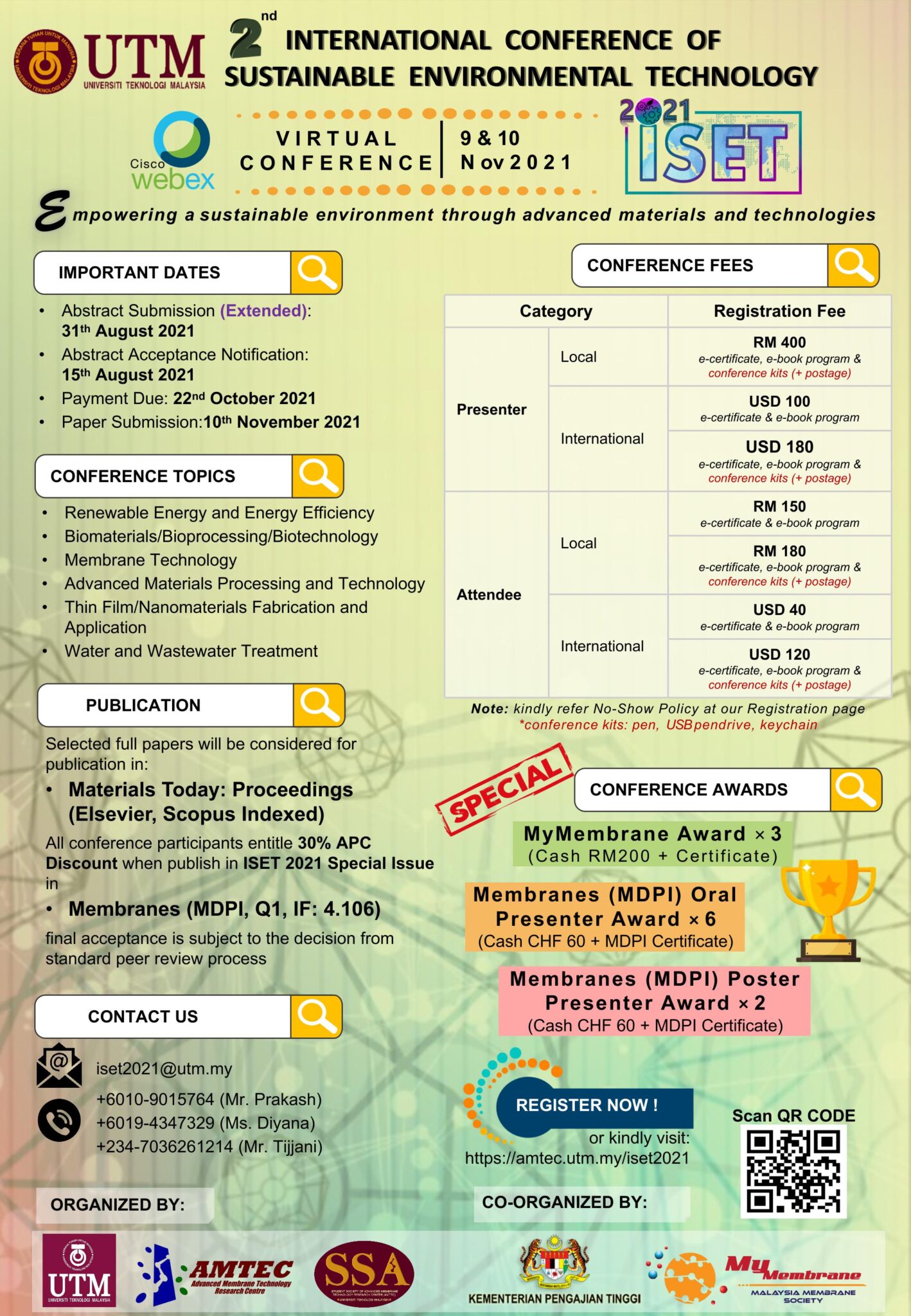 Higher Institution Centre of Excellence (HICoE)
Block N29a, Advanced Membrane Technology Research Centre (AMTEC)
School of Chemical and Energy Engineering,
Universiti Teknologi Malaysia,
81310 Johor Bahru, Malaysia.
+6010-9015764 (Mr. Prakash)
+6019-4347329 (Ms. Diyana)
+2347036261214 (Mr. Tijjani)
AMTEC Website by Web Team AMTEC 2018-2019
Copyright © All Rights Reserved.