REGIONAL CONGRESS ON
MEMBRANE TECHNOLOGY 2022
(RCOM2022
)
&
REGIONAL CONFERENCE ON
ENVIRONMENTAL ENGINEERING 2022
(RCEnvE2022)
DoubleTree by Hilton Hotel Johor Bahru
21st – 22nd September 2022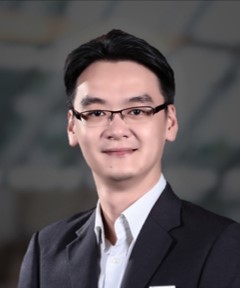 Assoc. Prof. Dr. Lau Woei Jye
Chairman RCOM2022
ABOUT RCOM2022
Advanced Membrane Technology Research Centre (AMTEC) is pleased to announce that the 2nd Regional Congress on Membrane Technology 2022 (RCOM 2022) in conjunction with the 16th AUN/SEED-Net Regional Conference on Environmental Engineering 2022 (RCEnvE 2022) will be held at the DoubleTree by Hilton Hotel Johor Bahru, Malaysia from 21st to 22nd September 2022. The conference is co-organized by Universiti Teknologi Malaysia (UTM) and ASEAN University Network/Southeast Asia Engineering Education Development Network (AUN/SEED-Net) and is supported by the Ministry of Higher Education Malaysia, Malaysia Membrane Society and Frontier Materials Research Alliance.
The RCOM 2022/RCEnvE 2022 with the theme "Supporting the SDGs towards Clean Water and Sustainable Energy Production through Emerging Solutions" aims to support the United Nation (UN) Sustainable Development Goals (SDGs) towards clean water and sustainable energy production through emerging and cost-effective solutions. SDGs also known as the Global Goals are the most important target of the 21st century with the ultimate aim of achieving a better and more sustainable future for all by 2030. In particular, this conference aims to address the global water and energy issues related to clean water and sanitation (SDG6), affordable and clean energy (SDG7) and climate action (SDG13) by gathering professionals and researchers worldwide to discuss the current technology development.
The conference will be held in hybrid mode, i.e., online and on-site in Johor Bahru to give flexibility to overseas participants who might have difficulty to travel to Malaysia due to travel restrictions.
Lastly, we look forward to meeting you at the conference.
Advanced Membrane Technology Research Centre (AMTEC), Universiti Teknologi Malaysia (UTM)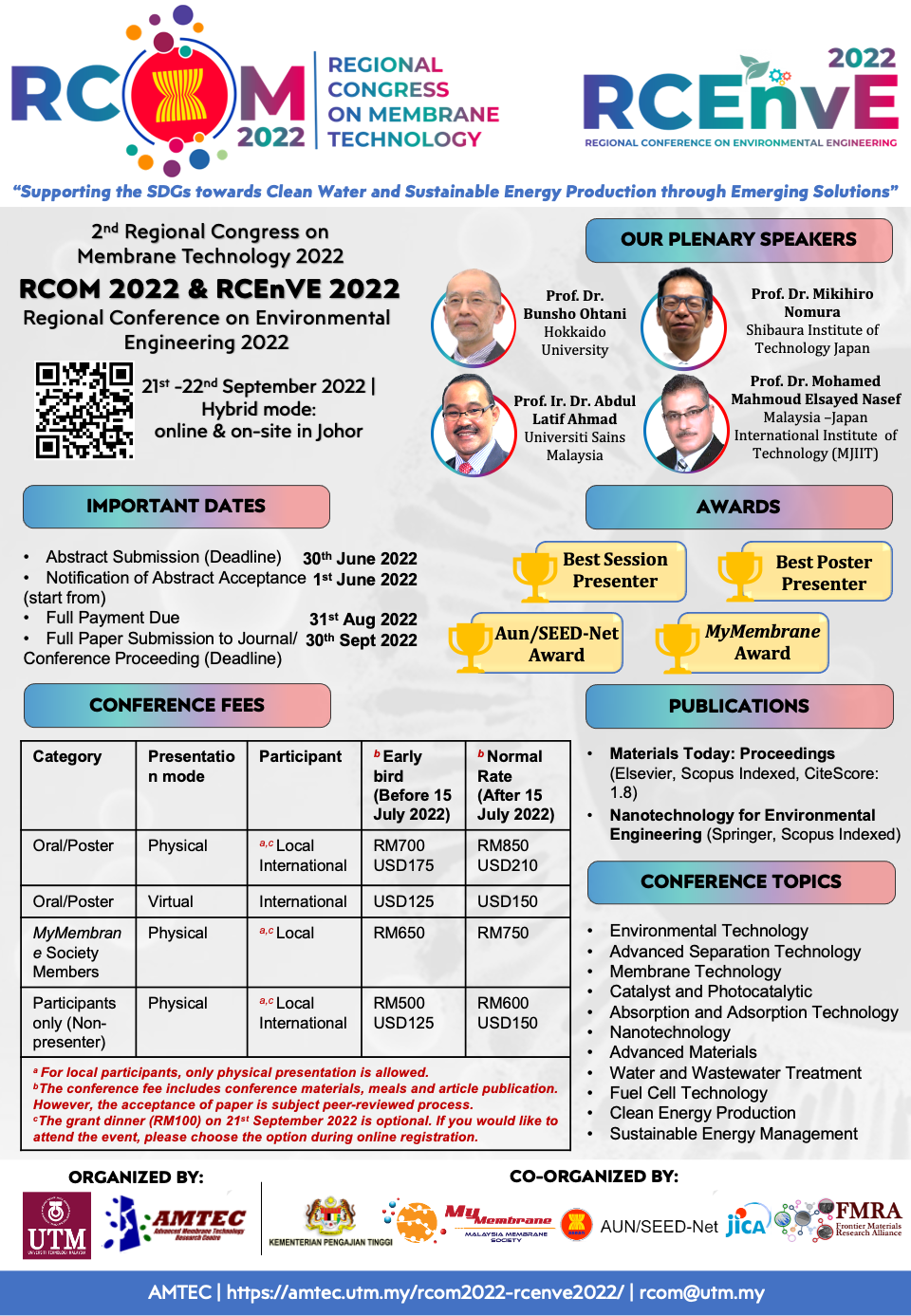 Location
GPS : 1°34'01.4″N 103°38'24.7″E
Higher Institution Centre of Excellence (HICoE)
N29a, Advanced Membrane Technology Research Centre
School of Chemical & Energy Engineering,
Faculty of Engineering,
Universiti Teknologi Malaysia, 81310 Skudai Johor
AMTEC Website by Web Team AMTEC
2018-2019 Copyright © All Rights Reserved