Regional Congress on Membrane Technology 2022
(RCOM2022)
&
Regional Conference on Environmental Engineering 2022
(RCEnvE2022)
DoubleTree by Hilton Hotel Johor Bahru
21st – 22nd  September 2022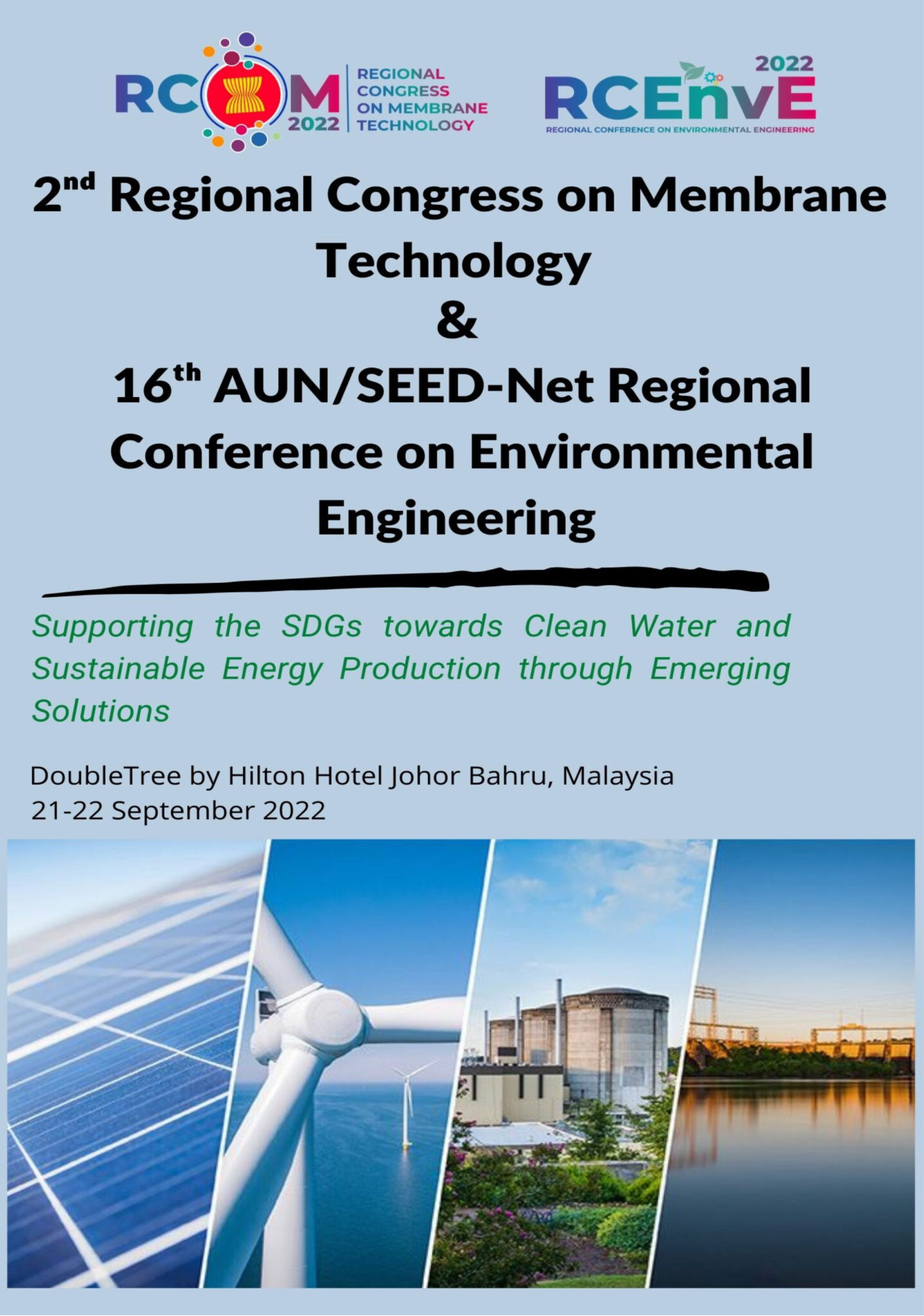 We are excited to announce that the abstract book of RCOM2022 & RCEnvE2022 is currently available online. This abstract book encompasses some important information of our conference, such as:
Our international & local scientific committee
Organizing committee
Biodata of plenary and invited speakers
Abstracts of plenary and invited speakers
Abstracts of oral presentations
Abstracts of poster presentations
Conference sponsorship details
Please click "E-BOOK" button to download the abstract book.
Note: If you encounter problem accessing the document when clicking the button, please ensure the pop-up blocker of your browser is turned off or right click on the button to copy the download link.
AMTEC Website by Web Team AMTEC
2018-2019 Copyright © All Rights Reserved