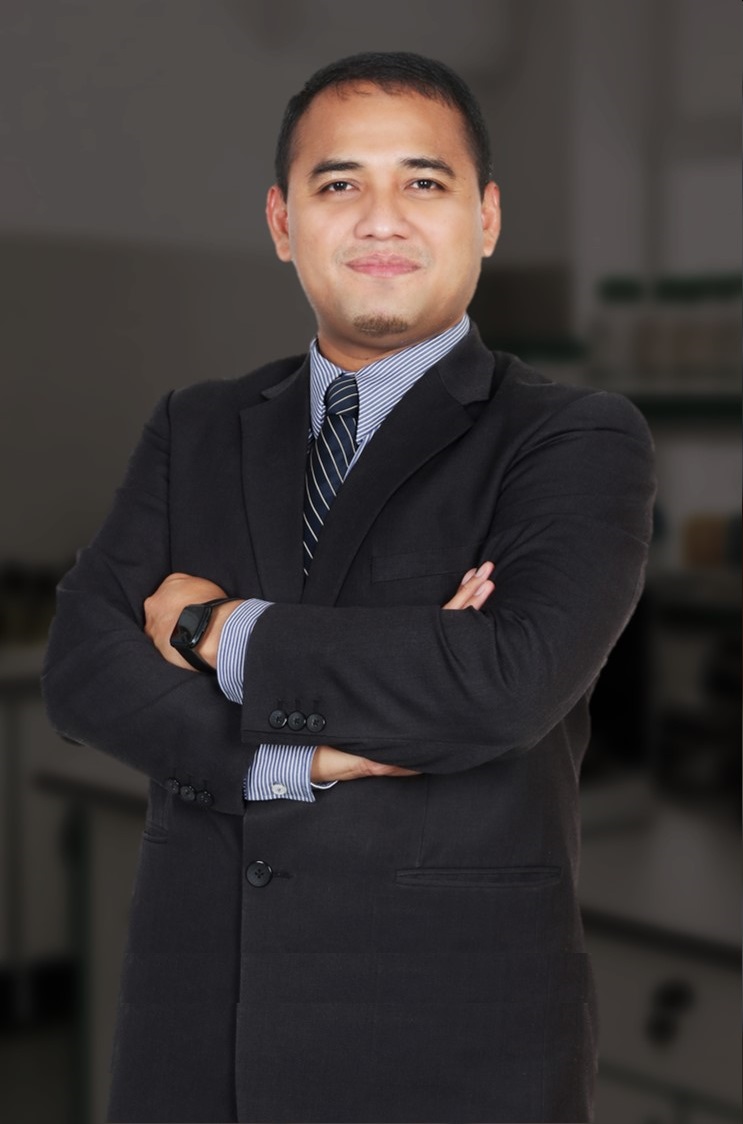 Assoc. Prof. Ts. Dr. Mohd Hafiz Dzarfan Othman
BEng (Chemical Eng.), MSc (Gas Eng.) (UTM), PhD (Imperial College)
Mohd Hafiz Dzarfan Othman is an Associate Professor in Department of Energy Engineering, Faculty of Chemical and Energy Engineering, HICoE Director of Advanced Membrane Technology Research Centre (AMTEC), and also Head of Renewable Energy Research Group. He received his Bachelor and Master degrees from Universiti Teknologi Malaysia, Malaysia and PhD from Imperial College London, United Kingdom.
His current research focus is on development of inexpensive ceramic/polymer membranes for environmental protection and energy generation. Until 2017, he has supervised 32 PhD students and 17 Master students and has published more than 130 articles in ISI/Scopus-indexed journals.
He has been the principal investigator in 22 research projects (including 2 international grants) and co-investigator in another 72 projects, with a total worth of RM16million (about USD4million). Through these projects, he and his research team have successfully developed a novel membrane for the treatment of recalcitrant organic pollutant in water as well as an economical fuel cell for efficient electricity generation and has granted 2 patents and 10 more are currently being examined. Some of the research inventions have also been recognized at the national and international level by winning several innovation awards, for instance Special Award in Seoul International Invention Fair (SIIF) 2017, Best of the Best Award 19th Industrial Art and Technology Exhibition (INATEX2017),  Asian Invention Excellence Award in 28th International Invention, Innovation & Tehnology Exhibition (ITEX'17) and Best Invention Award in 18th Industrial Art and Technology Exhibition (INATEX2016). 
He has also received several recognitions, such as Hitachi Scholarship Research Support Program 2018, AMS11 New Member Special Award in The 11th Conference of the Aseanian Membrane Society di Australia, Best Research Award and Indexed Journal Author Award in Citra Karisma UTM Quality Day 2018 and 2017, finalist of 2017 Asia-Pacific Economy Cooporation (APEC) Science Prize for Innovation, Research and Education (ASPIRE Prize) and National Young Scientist Award 2016, two fellowship awards namely Short-Term Research Program in Japan (SRJP) and Short-term Visit Program in ASEAN (SVAS), which both awards were given by ASEAN University Network/Southeast Asia Engineering Education Development Network (AUN-SEED) and, Best Oral Presenter Award in UTM Research University Grant Colloquium 2016 which entitled him to receive a research grant worth RM20,000.
He is also an active member of Young Scientist Network-Academy of Science Malaysia (YSN-ASM), a group of outstanding young scientists of Malaysian nationality with an age less than 40 years old and have the capability to contribute to strengthening the Malaysia scientific community. He was also selected as a member of prestigious Global Young Academy (GYA). In addition, he is the Lead Guest Editor for the International Journal of Polymer Science (ISI-indexed journal), Editor of Jurnal Teknologi (Scopus-indexed journal), Editor of Journal of Membrane Science and Research and Editorial Board of Journal of Applied Membrane Science and Technology.
He is actively involved with various committees at the national level, including the Chair of National Science Challenge 2018 National Level, Secretary General of Malaysia Membrane Society (MyMembrane), the advisor of Regional Post-graduate Conference on Environmentally Sustainable Technology 2017 (RCET '17), co-chairman of National Science Challenge 2017 Johor Level, the chairman of the National Congress on Membrane Technology 2016, the district liaison officer of the Institute of Strategic Innovation Johor, steering committees National Science Challenge 2016 and the Carnival of Chemistry Johor 2015 and also the coordinator of the International Workshop on Nanocomposite Materials for Photocatalytic Degradation of Pollutants: Advanced Opportunities for New Applications 2015 and the International Conference on Membrane Science and Technology 2013.