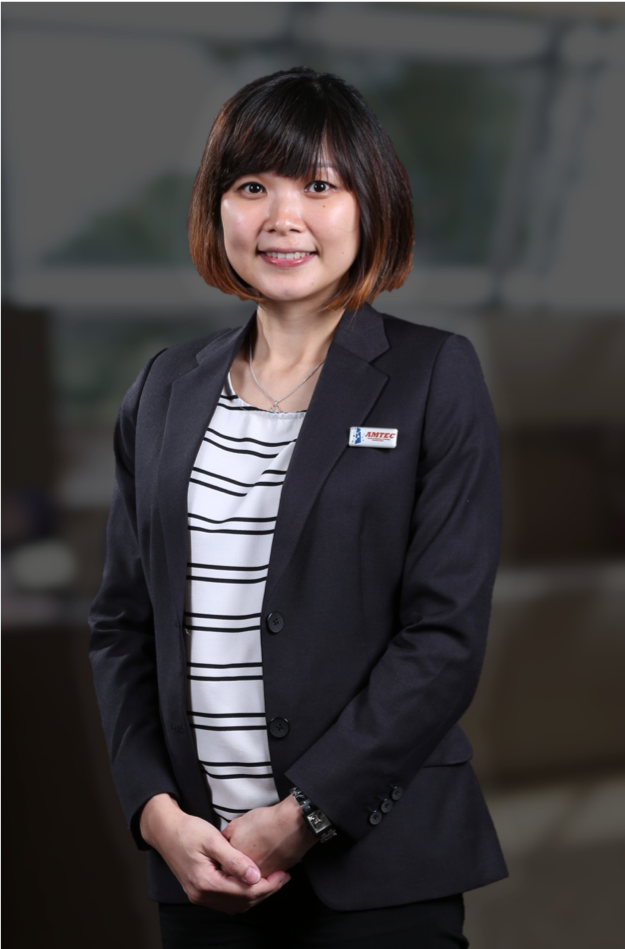 Assoc. Prof. Ts. Dr. Goh Pei Sean
B.Sc. (Chemistry), M.Sc. (Chemistry), Ph.D. (Gas Eng.) (UTM)
Contacts: gpsean@utm.my; +607-553 0357
Goh Pei Sean is a Senior Lecturer in the Faculty of Chemical and Energy Engineering at the Universiti Teknologi Malaysia (UTM). She holds her undergraduate and master degree in chemistry from UTM where she received her PhD degree in Gas Engineering in 2012. Pei Sean is
a research fellow of the Advanced Membrane Research Technology Research Centre (AMTEC), UTM. She is also the Head of Nanostructured Materials Research Group in UTM. Her research interests focus on the synthesis of a wide range of nanostructured materials and their
composites for membrane-based separation processes. One of the main focuses of her research is the applications of carbon-based nanomaterials and polymeric nanocomposite membranes for acidic gas removal as well as desalination and wastewater treatment. Pei Sean has authored or co-authored more than 100 research papers. >>>
She has also contributed 10 book chapters and 1 edited research book. Her research publication has received about 1500 citations and her current H-index is 20. Her inventions in nano-enabled membrane for CO 2 and hemodialysis
membrane have also been filed. The active participation of Pei Sean in scientific research and development has been indicated by her involvement as project members in the research grant sponsored by the government, industries and international bodies. She is the active member and coordinator of several high impact grants funded by private institutions as well as national and international government agencies. Among the most recent projects involve the
development of desalination plant, which was awarded by Ministry of Education Malaysia with the budget allocation of RM 5 million. She also involved in European Commission-Seventh Framework Program to conduct international collaborative research in advanced nanomaterials for photocatalytic water treatment process. She has won Gold Award, Special Award in INATEX and Silver Award in Malaysia Technology Expo (MTE) based on her invention in nano-enabled membrane for CO2 separation. Additionally, she has also involved in consulting projects for industry applications. She is the member of the consultation project funded by Sime Darby Research for membrane-based palm oil refinery processes. She is the Editorial Board for Jurnal Teknology (ISI-indexed Journal) and the guest editor of the Special Issues of a few number of Scopus indexed journals such as Nanomaterials, Journal of Membrane Science and Research, Jurnal Teknologi and The Malaysian Journal of Analytical Sciences. 
Currently, she is the associate member of Institute Kimia Malaysia and Academy Science Malaysia.
List of Top publications (max 5) (follow this format)
Goh, P.S., Ismail, A.F., A review on inorganic membranes for desalination and wastewater treatment.Desalination 434 (2018) 60–80.
Wan Azelee, I., Goh, P.S., Lau, W.J., Ismail, A.F., Facile acid treatment of multiwalled carbon nanotube-titania nanotube thin film nanocomposite membrane for reverse osmosis desalination, Journal of Cleaner Production 181 (2018) 517-526.
Goh, P.S., Ismail, A.F., Matsuura, T., Perspective and Roadmap of Energy Efficient Desalination integrated with Nanomaterials, 47 (2018) 124-141.
Subramaniam, M.N., P.S., Lau, W.J., Ismail, A.F., Ng, B.C., AT-POME colour removal through photocatalytic submerged filtration using antifouling PVDF-TNT nanocomposite membrane, Separation and Purification Technology 191 (2018) 266–275.
Goh, P.S., Lau, W.J., M.H.D. Othman, Ismail, A.F., Membrane fouling in desalination and its mitigation strategies, Desalination 425 (2018) 130–155.