We offer a unique experience to our graduate students to fit them in work environment, including the opportunity to work with leading researchers, conducive facilities and engagement with industry. Here is the list of our postgraduate students that supervised by our researchers.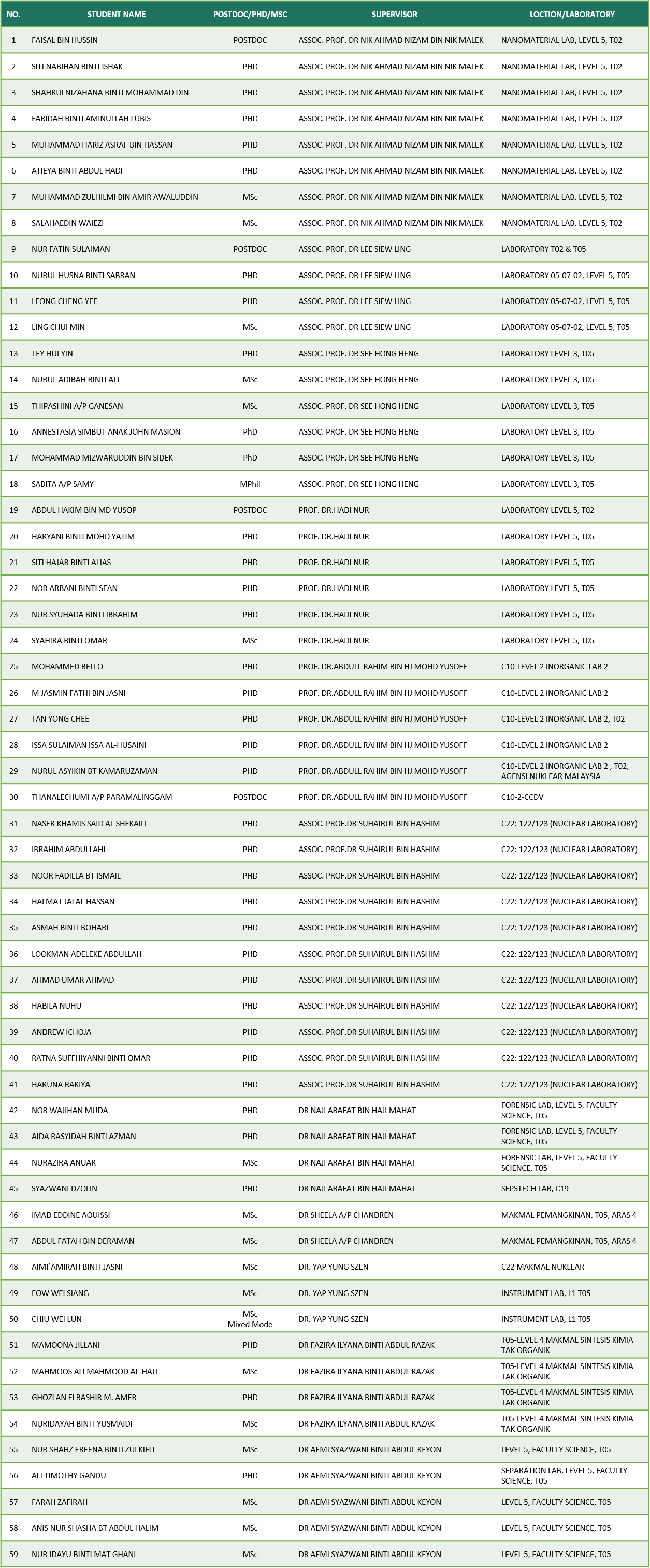 Centre for Sustainable Nanomaterials (CSNano)
Level 4, Block T02,
Universiti Teknologi Malaysia,
81310 UTM Johor Bahru, Johor,
Malaysia.