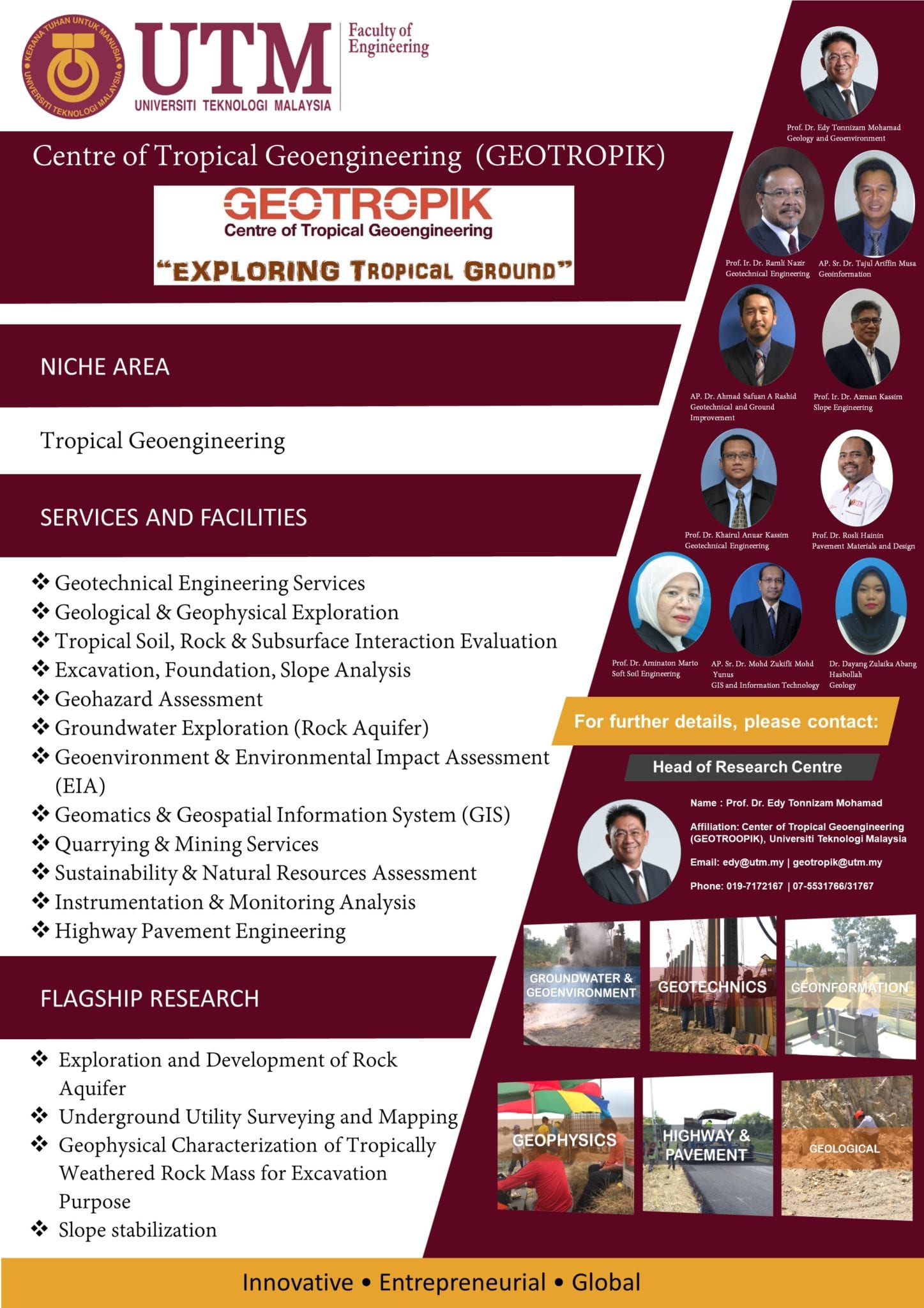 Inspired by the challenges on complex issues of Geoengineering related to tropical climate, GEOTROPIK was established on February 2016. GEOTROPIK is envisioned as a dynamic multidisciplinary fields of geoengineering to face problems of practical importance for both industries and government agencies.
GEOTROPIK has an outstanding research facilities, dedicated technical and administrative staffs and fellows whose expertise in Geotechnics, Geology, Geohazard, Ground Water, Geoenvironment, Geomatics, Geospatial Information System (GIS), Geophysics, Instrumentation & Monitoring and Computational Geoengineering, which will promote internal and external networking and coordination, with sharing of resources and knowledge.
VISION : GEOTROPIK as a Leader in Tropical Geoengineering Nationally and Globally.
MISSION : GEOTROPIK as the World Academic Service center in Tropical Geoengineering field.
OBJECTIVE :
To deliver an intellectual discourse or training in tropical geoengineering field

To provide sustainable services to related industries and community in relations with tropical geoengineering.

To become an outstanding consultant center.