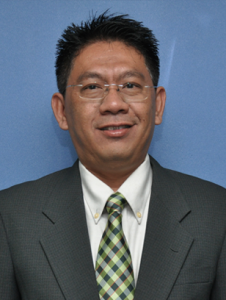 Assalamualaikum w.b.t and warm welcome,
Thank you for visiting the Centre of Tropical Geoengineering (GEOTROPIK) website. This website is aimed to provide readers with a glimpse on the GEOTROPIK services and activities. Inspired to address challenges on complex issues of geoengineering related matters in tropical region, GEOTROPIK was established on February 2016.
GEOTROPIK envisioned being a leader in tropical geoengineering field, nationally and globally. GEOTROPIK provide academic services related to geotechnics, tropical soil, rock & subsurface interaction, soil remediation & restoration, groundwater & geoenvironment, geomatics & geospatial information system (GIS), quarrying and mining, sustainability, computational geoengineering and highway pavement. We aim to integrate multi discipline geo related field and also natural disasters that concern the industries and communities. GEOTROPIK is invigorated by experienced fellows that willing to provide academic services or technology applications. GEOTROPIK is also strengthened by our International Fellow across the globe to promote GEOTROPIK to the international arena. We also welcome public private partnerships in all sorts of services offered by GEOTROPIK.
We hope GEOTROPIK will benefit the mankind and therefore, we welcome your support and involvement in our activities. Please let us know how we can assist your endeavors in tropical geoengineering. We are pleased to have you as a visitor to our website. For further information please feel free to contact us.
Thank you.


PROFESSOR DR. EDY TONNIZAM MOHAMAD
Director,
Centre of Tropical Geoengineering (GEOTROPIK).