iHumEn ‍ ‍ ‍ ‍ ‍ ‍ ‍ ‍ ‍ ‍ ‍ ‍ ‍ ‍ ‍ ‍ ‍ ‍ ‍ ‍ ‍ ‍ ‍ ‍ ‍ ‍ ‍ ‍ ‍ ‍ ‍ ‍ ‍ ‍ ‍ ‍ ‍ ‍ ‍ ‍ ‍ ‍ ‍ ‍ ‍ ‍ ‍ ‍ ‍ ‍ ‍ ‍ ‍ ‍ ‍ ‍ ‍ ‍ ‍ ‍ ‍
   ‍      ‍      ‍      ‍      ‍      ‍      ‍      ‍      ‍      ‍      ‍      ‍      ‍      ‍      ‍      ‍      ‍      ‍      ‍      ‍      ‍      ‍      ‍      ‍      ‍      ‍      ‍      ‍      ‍      ‍      ‍      ‍      ‍      ‍   ‍      ‍      ‍      ‍      ‍      ‍      ‍      ‍      ‍      ‍      ‍      ‍      ‍      ‍      ‍      ‍      ‍      ‍      ‍      ‍      ‍      ‍      ‍      ‍      ‍      ‍      ‍      ‍      ‍      ‍      ‍      ‍      ‍      ‍      ‍      ‍      ‍      ‍      ‍      ‍      ‍      ‍      ‍      ‍      ‍      ‍      ‍      ‍      ‍      ‍      ‍      ‍      ‍      ‍      ‍      ‍      ‍      ‍      ‍      ‍      ‍      ‍      ‍      ‍      ‍      ‍      ‍      ‍      ‍      ‍      ‍      ‍      ‍      ‍      ‍      ‍      ‍      ‍      ‍         ‍      ‍      ‍      ‍      ‍      ‍      ‍      ‍      ‍      ‍      ‍      ‍      ‍      ‍      ‍      ‍      ‍ ‍         ‍      ‍      ‍      ‍      ‍      ‍      ‍      ‍      ‍      ‍      ‍      ‍      ‍      ‍      ‍      ‍      ‍      ‍  ‍         ‍      ‍      ‍      ‍      ‍      ‍      ‍      ‍      ‍      ‍      ‍      ‍      ‍      ‍      ‍      ‍      ‍      ‍  ‍         ‍      ‍      ‍      ‍      ‍      ‍      ‍      ‍      ‍      ‍      ‍      ‍      ‍      ‍      ‍      ‍      ‍      ‍  ‍         ‍      ‍      ‍      ‍      ‍      ‍      ‍      ‍      ‍      ‍      ‍      ‍      ‍      ‍      ‍      ‍      ‍      ‍  ‍         ‍      ‍      ‍      ‍      ‍      ‍      ‍      ‍      ‍      ‍      ‍      ‍      ‍      ‍      ‍      ‍      ‍      ‍  ‍         ‍      ‍      ‍      ‍      ‍      ‍      ‍      ‍      ‍      ‍      ‍      ‍      ‍      ‍      ‍      ‍      ‍      ‍  ‍         ‍      ‍      ‍      ‍      ‍      ‍      ‍      ‍      ‍      ‍      ‍      ‍      ‍      ‍      ‍      ‍      ‍      ‍  ‍         ‍      ‍      ‍      ‍      ‍      ‍      ‍      ‍      ‍      ‍      ‍      ‍      ‍      ‍      ‍      ‍      ‍      ‍  ‍         ‍      ‍      ‍      ‍      ‍      ‍      ‍      ‍      ‍      ‍      ‍      ‍      ‍      ‍      ‍      ‍      ‍      ‍  ‍         ‍      ‍      ‍      ‍      ‍      ‍      ‍      ‍      ‍      ‍      ‍      ‍      ‍      ‍      ‍      ‍      ‍      ‍       ‍      ‍      ‍   
Vision ‍ ‍ ‍ ‍ ‍ ‍ ‍ ‍ ‍ ‍ ‍ ‍ ‍ ‍ ‍ ‍ ‍ ‍ ‍ ‍ ‍ ‍ ‍ ‍ ‍ ‍ ‍ ‍ ‍ ‍ ‍ ‍ ‍ ‍ ‍ ‍ ‍ ‍ ‍ ‍ ‍ ‍ ‍ ‍ ‍ ‍ ‍ ‍ ‍ ‍ ‍ ‍ ‍ ‍ ‍ ‍ ‍ ‍ ‍ ‍ ‍ ‍ ‍ ‍
   ‍      ‍      ‍      ‍      ‍      ‍      ‍      ‍      ‍      ‍      ‍      ‍      ‍      ‍      ‍      ‍      ‍      ‍      ‍      ‍      ‍      ‍      ‍      ‍      ‍      ‍      ‍      ‍      ‍      ‍      ‍      ‍      ‍      ‍   ‍      ‍      ‍      ‍      ‍      ‍      ‍      ‍      ‍      ‍      ‍      ‍      ‍      ‍      ‍      ‍      ‍      ‍      ‍      ‍      ‍      ‍      ‍      ‍      ‍      ‍      ‍      ‍      ‍      ‍      ‍      ‍      ‍      ‍      ‍      ‍      ‍      ‍      ‍      ‍      ‍      ‍      ‍      ‍      ‍      ‍      ‍      ‍      ‍      ‍      ‍      ‍      ‍      ‍      ‍      ‍      ‍      ‍      ‍      ‍      ‍      ‍      ‍      ‍      ‍      ‍      ‍      ‍      ‍      ‍      ‍      ‍      ‍      ‍      ‍      ‍      ‍      ‍      ‍         ‍      ‍      ‍      ‍      ‍      ‍      ‍      ‍      ‍      ‍      ‍      ‍      ‍      ‍      ‍      ‍      ‍ ‍         ‍      ‍      ‍      ‍      ‍      ‍      ‍      ‍      ‍      ‍      ‍      ‍      ‍      ‍      ‍      ‍      ‍      ‍  ‍         ‍      ‍      ‍      ‍      ‍      ‍      ‍      ‍      ‍      ‍      ‍      ‍      ‍      ‍      ‍      ‍      ‍      ‍  ‍         ‍      ‍      ‍      ‍      ‍      ‍      ‍      ‍      ‍      ‍      ‍      ‍      ‍      ‍      ‍      ‍      ‍      ‍  ‍         ‍      ‍      ‍      ‍      ‍      ‍      ‍      ‍      ‍      ‍      ‍      ‍      ‍      ‍      ‍      ‍      ‍      ‍  ‍         ‍      ‍      ‍      ‍      ‍      ‍      ‍      ‍      ‍      ‍      ‍      ‍      ‍      ‍      ‍      ‍      ‍      ‍  ‍         ‍      ‍      ‍      ‍      ‍      ‍      ‍      ‍      ‍      ‍      ‍      ‍      ‍      ‍      ‍      ‍      ‍      ‍  ‍         ‍      ‍      ‍      ‍      ‍      ‍      ‍      ‍      ‍      ‍      ‍      ‍      ‍      ‍      ‍      ‍      ‍      ‍  ‍         ‍      ‍      ‍      ‍      ‍      ‍      ‍      ‍      ‍      ‍      ‍      ‍      ‍      ‍      ‍      ‍      ‍      ‍  ‍         ‍      ‍      ‍      ‍      ‍      ‍      ‍      ‍      ‍      ‍      ‍      ‍      ‍      ‍      ‍      ‍      ‍      ‍  ‍         ‍      ‍      ‍      ‍      ‍      ‍      ‍      ‍      ‍      ‍      ‍      ‍      ‍      ‍      ‍      ‍      ‍      ‍       ‍      ‍      ‍   
Mission ‍ ‍ ‍ ‍ ‍ ‍ ‍ ‍ ‍ ‍ ‍ ‍ ‍ ‍ ‍ ‍ ‍ ‍ ‍ ‍ ‍ ‍ ‍ ‍ ‍ ‍ ‍ ‍ ‍ ‍ ‍ ‍ ‍ ‍ ‍ ‍ ‍ ‍ ‍ ‍ ‍ ‍ ‍ ‍ ‍ ‍ ‍ ‍ ‍ ‍ ‍ ‍ ‍ ‍ ‍ ‍ ‍ ‍ ‍
   ‍      ‍      ‍      ‍      ‍      ‍      ‍      ‍      ‍      ‍      ‍      ‍      ‍      ‍      ‍      ‍      ‍      ‍      ‍      ‍      ‍      ‍      ‍      ‍      ‍      ‍      ‍      ‍      ‍      ‍      ‍      ‍      ‍      ‍   ‍      ‍      ‍      ‍      ‍      ‍      ‍      ‍      ‍      ‍      ‍      ‍      ‍      ‍      ‍      ‍      ‍      ‍      ‍      ‍      ‍      ‍      ‍      ‍      ‍      ‍      ‍      ‍      ‍      ‍      ‍      ‍      ‍      ‍      ‍      ‍      ‍      ‍      ‍      ‍      ‍      ‍      ‍      ‍      ‍      ‍      ‍      ‍      ‍      ‍      ‍      ‍      ‍      ‍      ‍      ‍      ‍      ‍      ‍      ‍      ‍      ‍      ‍      ‍      ‍      ‍      ‍      ‍      ‍      ‍      ‍      ‍      ‍      ‍      ‍      ‍      ‍      ‍      ‍         ‍      ‍      ‍      ‍      ‍      ‍      ‍      ‍      ‍      ‍      ‍      ‍      ‍      ‍      ‍      ‍      ‍ ‍         ‍      ‍      ‍      ‍      ‍      ‍      ‍      ‍      ‍      ‍      ‍      ‍      ‍      ‍      ‍      ‍      ‍      ‍  ‍         ‍      ‍      ‍      ‍      ‍      ‍      ‍      ‍      ‍      ‍      ‍      ‍      ‍      ‍      ‍      ‍      ‍      ‍  ‍         ‍      ‍      ‍      ‍      ‍      ‍      ‍      ‍      ‍      ‍      ‍      ‍      ‍      ‍      ‍      ‍      ‍      ‍  ‍         ‍      ‍      ‍      ‍      ‍      ‍      ‍      ‍      ‍      ‍      ‍      ‍      ‍      ‍      ‍      ‍      ‍      ‍  ‍         ‍      ‍      ‍      ‍      ‍      ‍      ‍      ‍      ‍      ‍      ‍      ‍      ‍      ‍      ‍      ‍      ‍      ‍  ‍         ‍      ‍      ‍      ‍      ‍      ‍      ‍      ‍      ‍      ‍      ‍      ‍      ‍      ‍      ‍      ‍      ‍      ‍  ‍         ‍      ‍      ‍      ‍      ‍      ‍      ‍      ‍      ‍      ‍      ‍      ‍      ‍      ‍      ‍      ‍      ‍      ‍  ‍         ‍      ‍      ‍      ‍      ‍      ‍      ‍      ‍      ‍      ‍      ‍      ‍      ‍      ‍      ‍      ‍      ‍      ‍  ‍         ‍      ‍      ‍      ‍      ‍      ‍      ‍      ‍      ‍      ‍      ‍      ‍      ‍      ‍      ‍      ‍      ‍      ‍  ‍         ‍      ‍      ‍      ‍      ‍      ‍      ‍      ‍      ‍      ‍      ‍      ‍      ‍      ‍      ‍      ‍      ‍      ‍       ‍      ‍      ‍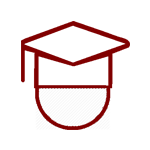 Generated Income (RM mil)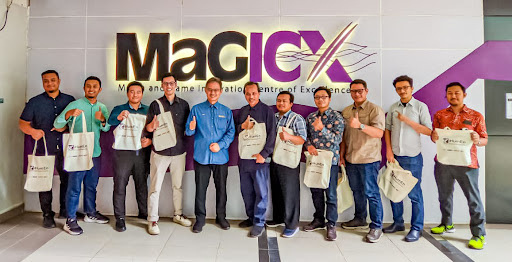 MaGICX remains dedicated to pursuing excellence, consistently offering essential support and technical expertise in research, business development, publishing, marketing, and training. These efforts are directed toward empowering industry players to create viable...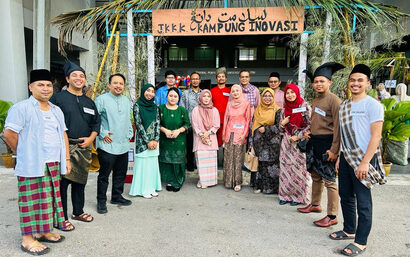 UTM Celebrates the Glorious of Syawal at Majlis Tautan Ukhuwah 2023 The beauty of Syawal lies in the joyous and celebratory spirit that fills the hearts of Muslims after the holy month of Ramadan. iHumEn also does not miss this opportunity to celebrate the most joyous...
read more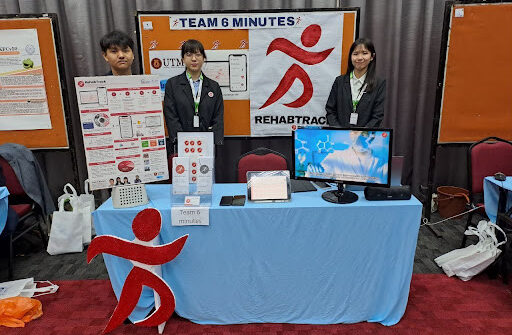 Dr Jasmine Hau, the Deputy Director of IJN-UTM Cardiovascular Engineering Centre (IJN-UTM CEC), along with her accomplished research teams; Joyce Lim Xin Yee, Cheah Jee Syuen, and Tan Yu Wei achieved the second runner-up position for The Best Pitching Team Award at...
read more