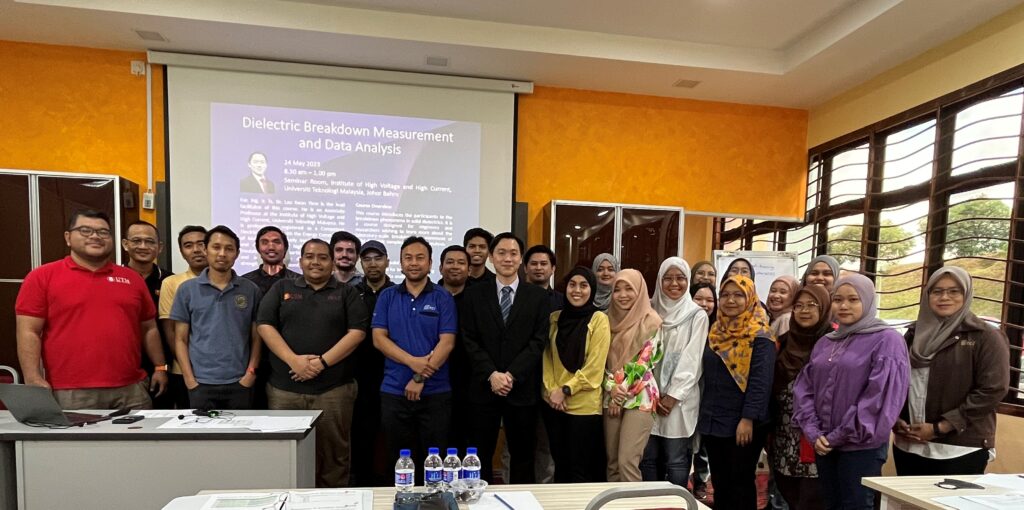 The Institute of High Voltage and High Current successfully organised a short course on "Dielectric Breakdown Measurement and Data Analysis" on 24 May 2023 at Universiti Teknologi Malaysia. The course, which is HRD Corp claimable, was facilitated by Assoc. Prof. Eur. Ing. Ir. Ts. Dr. Lau Kwan Yiew and attended by 25 participants including researchers and engineers from Tenaga Cable Industries and TNB Research.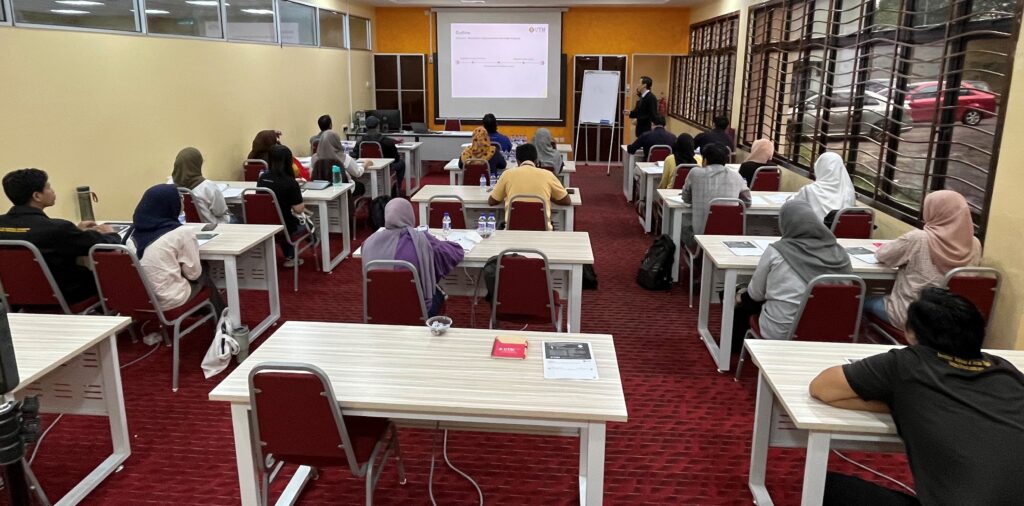 During the course, the participants were introduced to the topic of breakdown phenomena in solid dielectrics. The participants were also exposed to the requirements for conducting a laboratory-scale breakdown measurement of solid dielectric samples. An appropriate data analysis technique for interpreting breakdown results was also discussed with the participants, where the participants had the opportunity to perform hands-on calculations to better understand the statistical analysis. Towards the end of the course, each of the participants was assessed through a quiz to gauge their level of understanding from attending the course.
The Institute of High Voltage and High Current wishes to thank the participants for attending the course and looks forward to conducting more courses that benefit the participants in the future. Further information about the institute's courses can be found from the institute's website ivat.utm.my or by emailing an enquiry to ivat@utm.my.
By Assoc. Prof. Eur. Ing. Ir. Ts. Dr. Lau Kwan Yiew, Universiti Teknologi Malaysia.