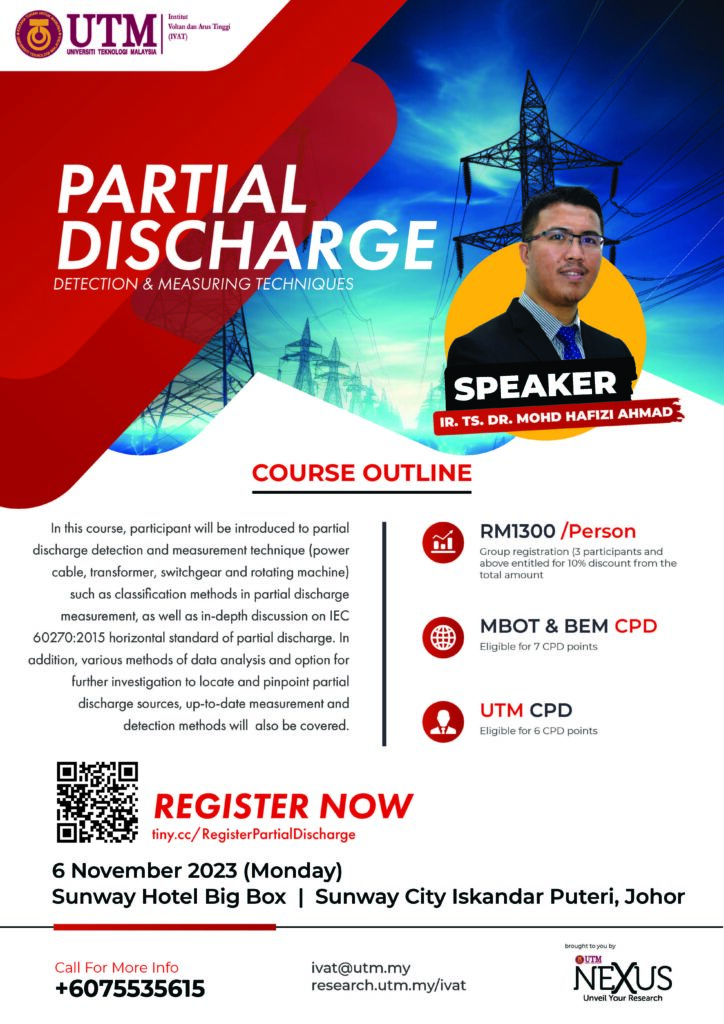 The Institute of High Voltage and High Current (IVAT) will conduct a short course on Partial Discharge Detection & Measuring Technique by Ts. Dr. Mohd Hafizi Ahmad on 6 November 2023(Monday) at Sunway Big Box, Sunway City Iskandar Puteri, JOHOR.
For those who interested to join this short course, please feel free to scan the QRCODE or click this link https://docs.google.com/forms/d/e/1FAIpQLSd6AVpuN2hqKqebL2VZENB3Nc1vNTt3WGLGZNqqFihMT-uEXg/viewform for registration.
Don't miss this chance to gain knowledge from our specialist Ts. Dr. Mohd Hafizi Ahmad.
Limited seat.
Book the date and see you soon