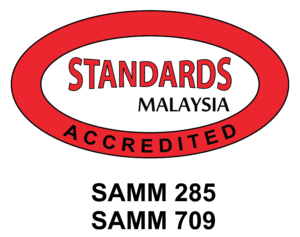 IVAT offers consultancy, calibration, testing and training services to various industries in the country. There are also close collaborations with local and foreign research institutions and consultants such as:
TNBR Sdn. Bhd. Malaysia
Haefely Trench AG, Switzerland
SIRIM
TELEKOM Malaysia
CALIBRATION AND TESTING

IVAT is an MS ISO 17025 certified institution to carry out calibration works for high voltage equipment. Over the years, we have been doing calibration works, including on-site calibration, for more than 50 companies all over Malaysia. There are 2 types of testing and calibration work carried out by the institute:
The accredited calibration of high voltage test sets and voltmeters according to ISO/IEC 17025. The scope of accredited calibration is listed here:
Test and calibration of power system equipment such as transformer, switchgear, bushings, insulators,

cables etc

according to the specific requirements of the client. These

testing

and calibration work can be carried out at IVAT or even on-site (at the client's company).
For non-accredited calibration and testing of high voltage test sets voltmeters.
IVAT also provides testing services of telecommunication protective devices. Surges of specific wave-shapes are generated and applied to the devices according to relevant standards.