Consultation
KALAM offers consultancy services in design projects specifically related to vernacular approach, conservation and reconstruction. The preservation and reconstruction of Dato' Biji Sura house in Duyung Island is the first KALAM job completed.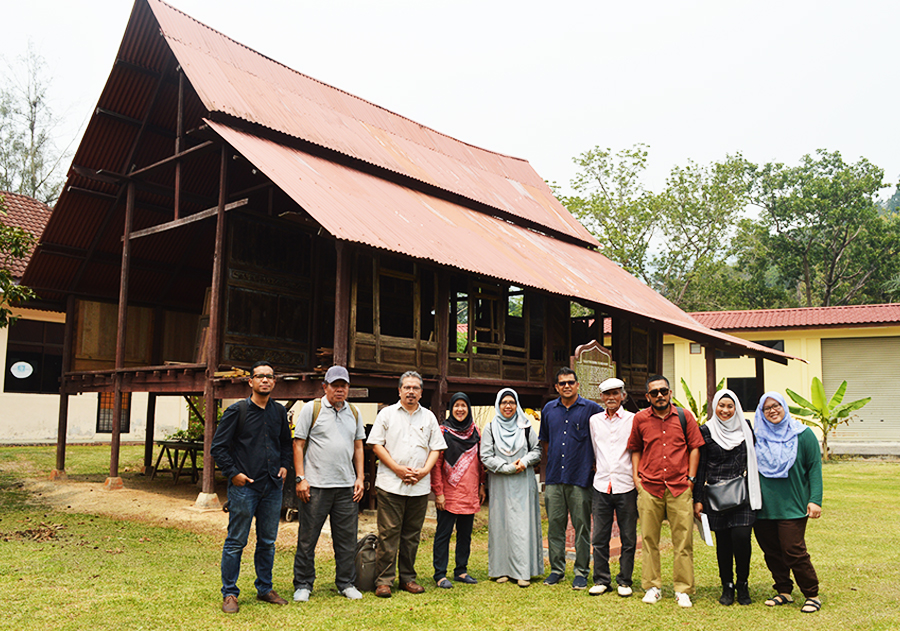 Year 2022
Year 2021
Year 2020
Projek Designing Conceptual Free or Low Maintenance Substation for Pencawang Elektrik (P/E), Sistem Suis Utama (SSU) and Pencawang Pembahagian Utama (PPU)
Year 2019
Kerja-kerja Membina dan Menyiapkan Rumah Tukang Kahar di Muzium DiRaja Istana Lama Seri Menanti, Kuala Pilah serta Kerja-Kerja Berkaitan
Projek Kajian Senibina dan Sejarah Kampung Kuchai, Ipoh, Perak
Projek Penerbitan Buku: Warisan Alam Bina Melayu Johor
Year 2018
Kajian Awalan Kawasan Tertiari Tapak Warisan Dunia Melaka dan George Town
Menyediakan Lukisan Terukur Bangunan Lama Kraftangan Negeri Sembilan untuk Majlis Agama Islam Negeri Sembilan 
Year 2017
Kajian Terhadap Bumbung dan Ukiran pada Istana Lama Seri Menanti
Year 2016
Kajian Pemetaan Warisan (Heritage Mapping) Terhadap Bandar-Bandar DiRaja di Malaysia
Bengkel Rekabentuk Chalet Berasaskan Senibina Tradisional
Kajian Pelan Induk Masyarakat Rendah Karbon Kuala Lumpur 
Year 2014
Projek Rekabentuk Ruang bagi ICC Sprinter Program
Year 2013
Kajian Sejarah dan Senibina Rumah Maimunah binti Yaakub, Kampung Penajis Tanjung, Rembau, Negeri Sembilan 
Year 2012
Kajian Sejarah dan Senibina Masjid Nerasau, Rembau, Negeri Sembilan
Kajian Sejarah dan Senibina Rumah Tradisional Nerasau, Rembau, Negeri Sembilan
Documentation of Serama Gallery Building, Ayer Keroh, Melaka
Perundingan Kajian Lukisan Terukur Bersama Yayasan Sofa
Year 2010
Kajian Dokumentasi Sejarah dan Senibina Bangunan-Bangunan di Kota Melaka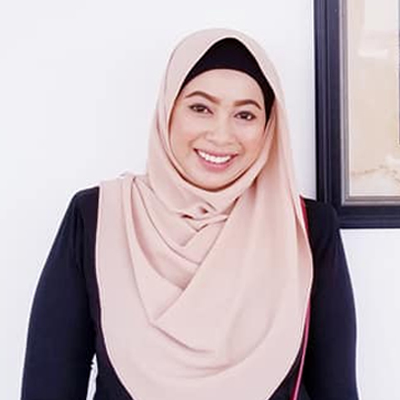 Ar. IDr. Ts. Noraslinda Abdul Rahman
"KALAM will continue to excel in defending the country's heritage and be active in the field of teaching, publishing and consulting. I hope KALAM will continue to be the lifeblood of fighting to uphold the country's heritage. Thank you all! May KALAM be more excellent, glorious and distinguished!"

Let's Work Together!
Centre for the Study of Built Environment in the Malay World (KALAM),
Deputy Vice Chancellor (Research & Innovation),
B12, Level 3, Faculty of Built Environment and Surveying,
Universiti Teknologi Malaysia,
81310 Skudai, Johor Bahru,
Johor Darul Takzim.
Office: +607 555 7345
E-mail: kalam@utm.my
If you have any specific questions about the services of KALAM Center, feel free to contact us. KALAM welcomes anyone who is interested in collaborating with us. Space and opportunities are always open for local and international research centers, Government Bodies, Statutory Bodies, NGOs, Communities and anyone.