Seminar, Workshop & Conference
The importance of seminars is related to exposures and debates where as workshops and more suited for intensive educational programmes. Both programmes are used by KALAM as platforms to deliver and expand knowledge regarding the importance and potential of the built heritage. KALAM centre welcomes sponsors and co-operation with any bodies keen on implementing the seminar, workshop and conference programmes.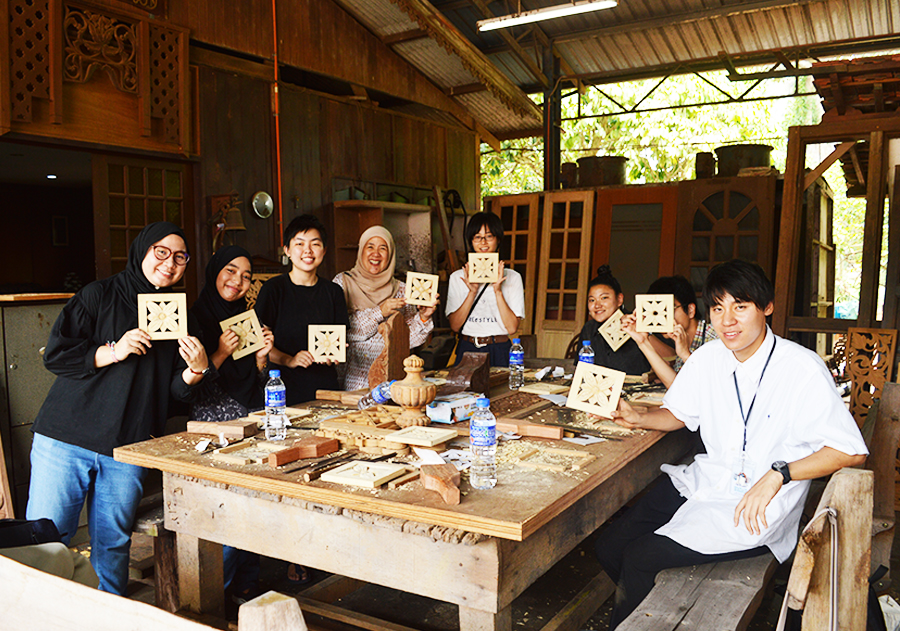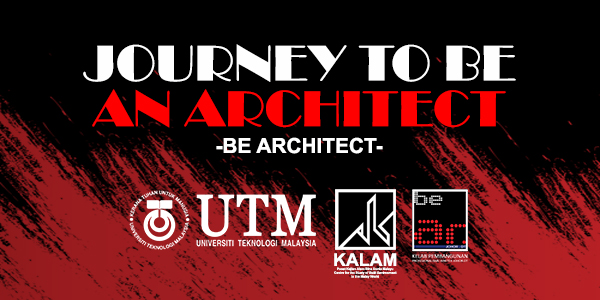 SEMINAR JOURNEY TO BE AN ARCHITECT
FEBRUARY – JUNE 2020

The objective of the program is to provide exposure to the direction and journey of a career as an Architect in Malaysia and to provide information on the Law and the requirements of the Building Law as determined by the Local Authority of Malaysia. In addition, participants were also exposed to the technique of answering the Malaysian Architecture Board (Part III) examination questions.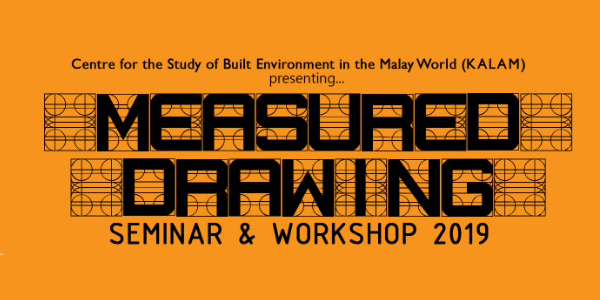 MEASURED DRAWING SEMINAR & WORKSHOP 2019
10 – 14 JUNE 2019
The objective of this program is to provide exposure and sharing of knowledge on various documentary techniques for producing Measured Drawings. In addition, it is one of the ways to encourage the development of creative thinking among the younger generation, as well as ways to appreciate the art of heritage and translate it into documentary and inculcate the heritage of the heritage they will inherit.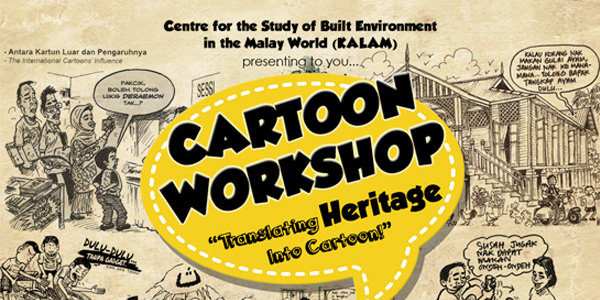 CARTOON WORKSHOP: TRANSLATING HERITAGE INTO CARTOON
25 – 26 NOVEMBER 2018
The objective of the workshop was to expose the younger generation to the art and heritage of homeland in the form of cartoons, as a medium that is easier to understand by all walks of life and to encourage the development of a creative mind on ways to appreciate heritage art and translate it into cartoons. In addition to honing their artistic talents, the younger generation can instill a sense of appreciation for the legacy they will inherit.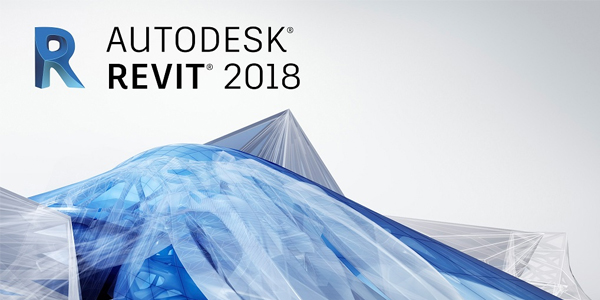 REVIT APPLICATION WORKSHOP
8 – 9 JUNE 2018
This workshop is a complement to KALAM activities and is attended by students from inside and outside UTM. This program aims to provide students with exposure and understanding of the use of REVIT Application in learning. In addition to producing REVIT literate students, the workshop also provides students with skills to be used during their learning and working.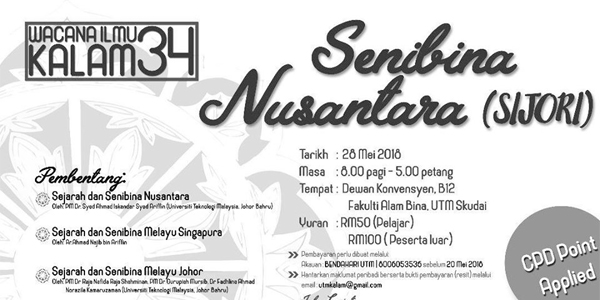 WACANA ILMU KALAM 34 – 38: SENIBINA NUSANTARA (SIJORI)
28 MAY 2018
This program aims to provide exposure and understanding of the public about the identity of the Malay Archipelago Architecture and Architecture focuses on the Malays in Singapore, Johor and Riau (SIJORI). In addition, it aims to foster regional cooperation between Malaysia, Singapore and Indonesia in fostering heritage architecture so that it does not sink into the modern flow.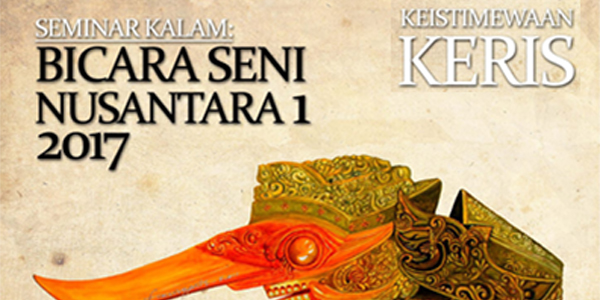 SEMINAR BICARA SENI NUSANTARA 1: KEISTIMEWAAN KERIS
26 DECEMBER 2017
The seminar is a platform for introducing different branches of art to the community, especially the younger generation, as this aspect is rarely emphasized in the educational curriculum. The objective of this program is to increase public awareness and understanding of art related to culture. Besides offering a platform for knowledge sharing and exchange of views, ideas and experiences, this program can also promote products related to art and culture.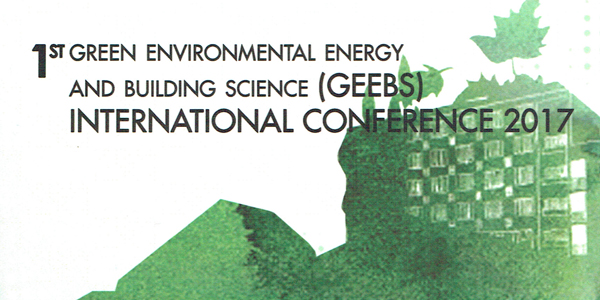 WACANA ILMU KALAM 31 – 33: 1ST GREEN ENVIRONMENTAL ENERGY & BUILDING SCIENCE (GEEBS)
16 – 17 OCTOBER 2017
This program is the international agenda of the university and will enhance the credibility of the KALAM center, the GEEBS Research Group and FABU in the study of lifestyle and sustainable architecture / architecture in Malaysia especially. In addition, the program emphasizes the importance of the Triple Bottom Line calculation in sustainable building design and offers a platform for sharing knowledge between participants and building networking.
WACANA ILMU KALAM 28 – 30:
8 JUNE 2017
WACANA ILMU KALAM 26 – 27: MALAM AMAL & PERHIMPUNAN PERDANA ALUMNI SENIBINA UTM
26 NOVEMBER 2016
WACANA ILMU KALAM 23 – 25:
26 JUNE 2016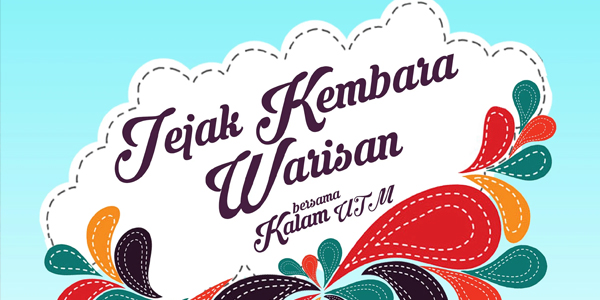 JEJAK KEMBARA WARISAN
14 & 15, 21 & 22 SEPTEMBER 2015
The objective of the program is to expose young people to the arts and heritage and to encourage the development of creative minds. Participants were taken to travel around Johor Bahru to trace their legacy. Participants are also exposed to an environment rich in history and architecture.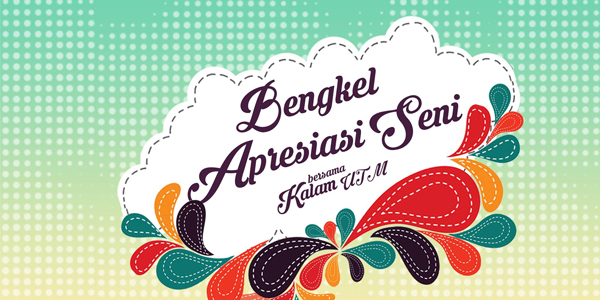 BENGKEL APRESIASI SENI
17 & 20 SEPTEMBER 2015
The program is aimed at uncovering artistic talents that are unrecognizable among school students and the general public. Three heritage-based art projects are introduced and participants are exposed to 2D and 3D art that will be created through the participants' own creativity. The workshop involved Batik Tjanting, Water Color Painting, Bamboo Craft and Wood Carving.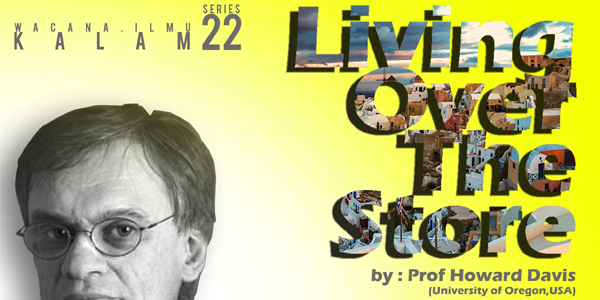 WACANA ILMU KALAM 22: LIVING OVER THE STORE
10 DECEMBER 2014

By Professor Howard Davis from University of Oregon, USA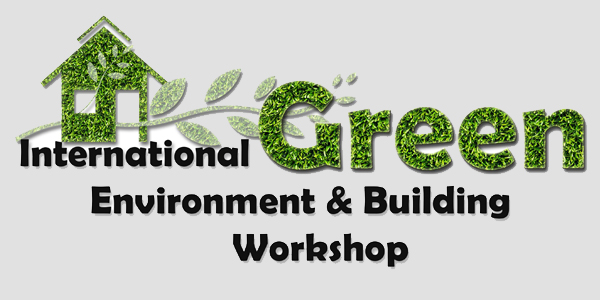 WACANA ILMU KALAM 16 – 21: INTERNATIONAL GREEN ENVIRONMENT & BUILDING WORKSHOP
27 – 30 OCTOBER 2014
The program aims to disseminate the concepts of sustainable architecture and sustainable / green building design to the participants as well as study and improve the case study building on sustainable / green building design. In addition, the program offers a field of knowledge sharing among participants as well as providing an opportunity to get to know each other and build relationships in the building / green design aspects. 
WACANA ILMU KALAM 15
9 SEPTEMBER 2014
WACANA ILMU KALAM 10 – 14: SEMINAR MASYARAKAT CINA PERANAKAN KELANTAN
16 JUNE 2014
WACANA ILMU KALAM 9
15 MAY 2014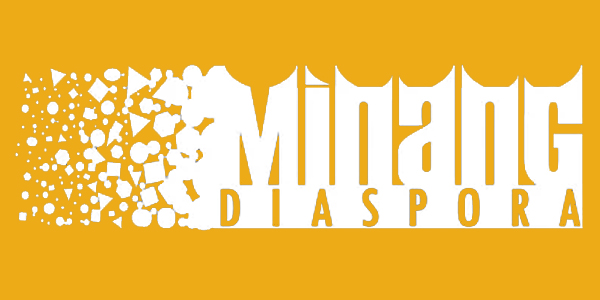 INTERNATIONAL CONVENTION: MINANG DIASPORA
26 – 27 APRIL 2014
The program aims to raise awareness of the history, culture, technology and architecture of the Minang community whether from their homeland or from overseas. In addition, it also offers a field of knowledge sharing among historians, academics, practitioners, researchers and the public to exchange views, opinions and experiences about the Minang community around the world. It is also the starting point for more international research and collaboration.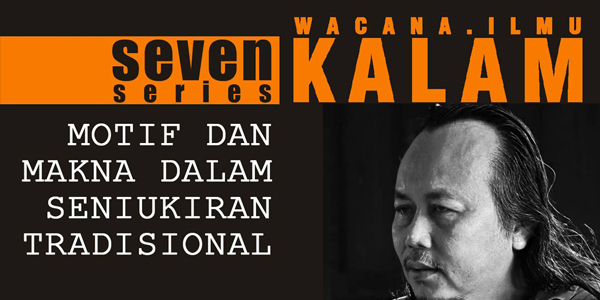 WACANA ILMU KALAM 7: MOTIF DAN MAKNA DALAM SENI UKIRAN TRADISIONAL
13 AUGUST 2013

By Ar.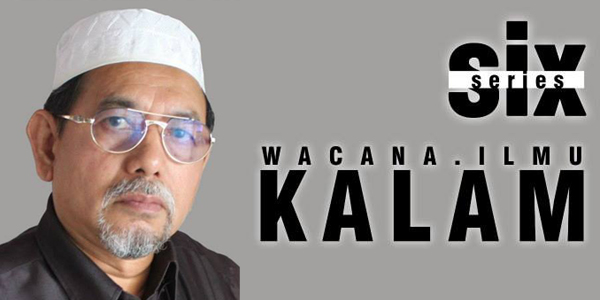 WACANA ILMU KALAM 6
2 JULY 2013

By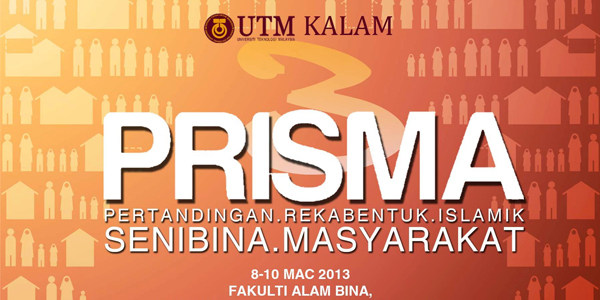 PRISMA 3: PERTANDINGAN REKA BENTUK ISLAMIK SENI BINA MASYARAKAT
8 – 10 MARCH 2013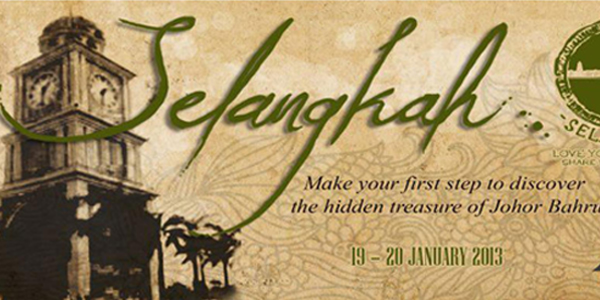 SELANGKAH WORKSHOP
19 – 20 JANUARY 2013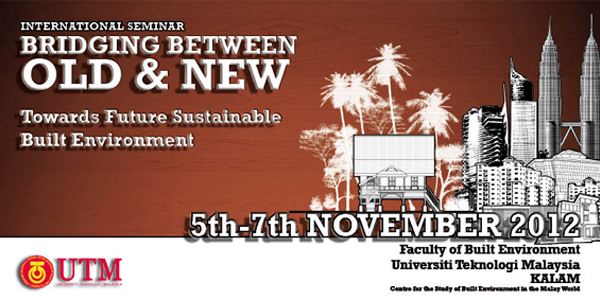 INTERNATIONAL SEMINAR: BRIDGING BETWEEN OLD & NEW
5 – 7 NOVEMBER 2012
Towards Future Sustainable Built Environment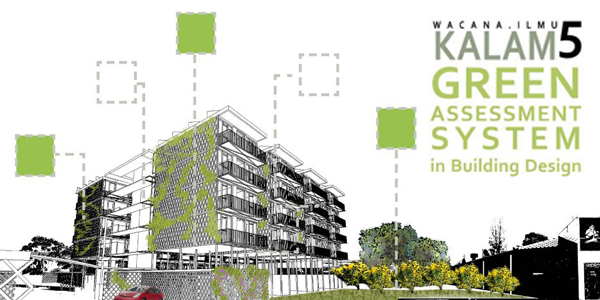 WACANA ILMU KALAM 5: GREEN ASSESSMENT SYSTEM IN BUILDING DESIGN
7 MAY 2012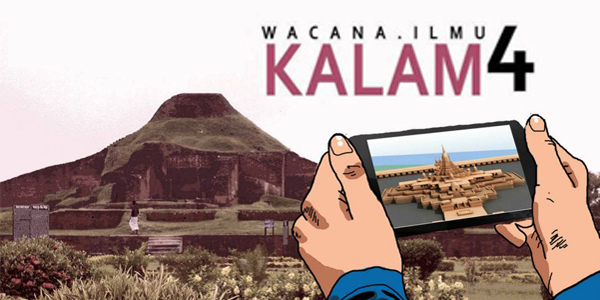 WACANA ILMU KALAM 4
19 APRIL 2012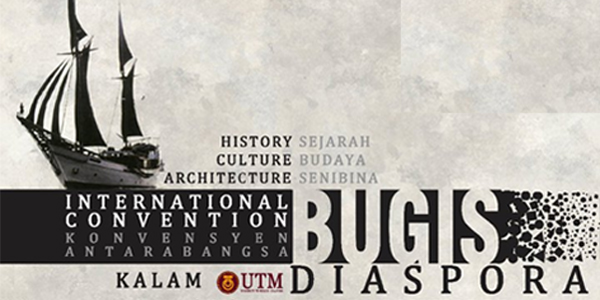 INTERNATIONAL CONVENTION: BUGIS DIASPORA
25 – 27 NOVEMBER 2011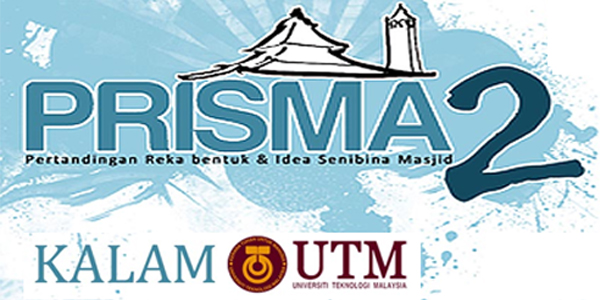 PRISMA 2: PERTANDINGAN REKA BENTUK DAN IDEA SENI BINA MASJID
7 – 10 OCTOBER 2011
WACANA ILMU KALAM 3: MALAYSIAN TRADITIONAL ARCHITECTURE
23 SEPTEMBER 2011
Delivered by Elham Hosseini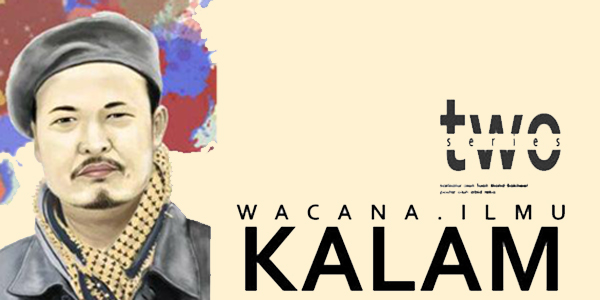 WACANA ILMU KALAM 2
20 APRIL 2011
By Associate Profesor Dr. Fawazul Khair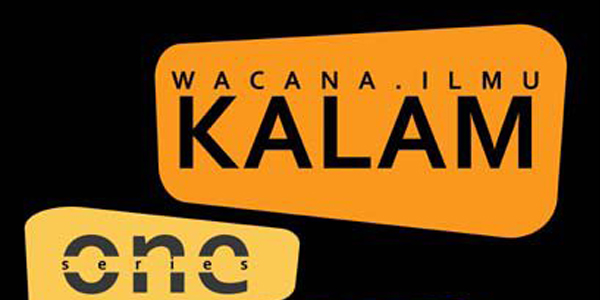 WACANA ILMU KALAM 1
30 MARCH 2011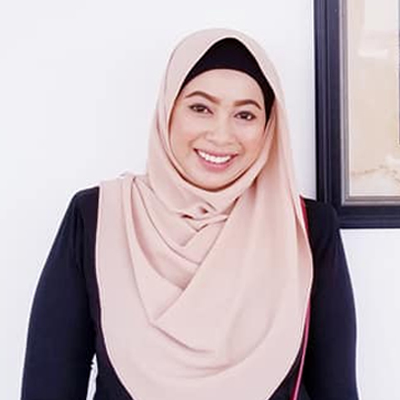 Ar. IDr. Ts. Noraslinda Abdul Rahman
"KALAM will continue to excel in defending the country's heritage and be active in the field of teaching, publishing and consulting. I hope KALAM will continue to be the lifeblood of fighting to uphold the country's heritage. Thank you all! May KALAM be more excellent, glorious and distinguished!"

Let's Work Together!
Centre for the Study of Built Environment in the Malay World (KALAM),
Deputy Vice Chancellor (Research & Innovation),
B12, Level 3, Faculty of Built Environment and Surveying,
Universiti Teknologi Malaysia,
81310 Skudai, Johor Bahru,
Johor Darul Takzim.
Office: +607 555 7345
E-mail: kalam@utm.my
If you have any specific questions about the services of KALAM Center, feel free to contact us. KALAM welcomes anyone who is interested in collaborating with us. Space and opportunities are always open for local and international research centers, Government Bodies, Statutory Bodies, NGOs, Communities and anyone.