Research
Research and the documentation of settlements and buildings are crucial to aid in the understanding of the heritage history so as certain aspects of the architectural design or planning decisions may be adapted or assimilated into the modern planning concepts. KALAM invites and welcomes scholars from around the world to join in this important effort. KALAM also have expertee in supervising post-graduate researches as part of the academic curriculum of the Architectural Department at UTM.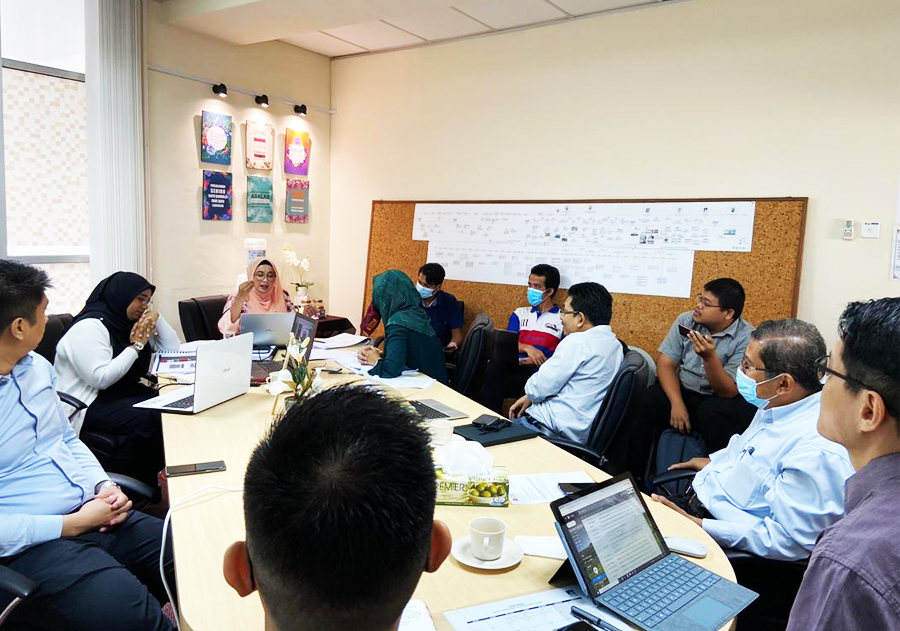 Year 2022
Year 2021
Year 2020
Year 2019
Year 2018
Kajian Tipologi Rumah Tradisional Bumbung Panjang Melaka
Penyelidikan Warisan Senibina dan Budaya Peranakan Cina Kelantan bagi Galeri Komuniti Peranakan Cina Kelantan
Projek Penyelidikan dan Pengumpulan Maklumat Sejarah Senibina Rumah dan Laman Tradisional Melayu Negeri Johor
Year 2017
Development of Drivers Green Travel Behaviors Assessment Model Towards Low-Energy and Low-Emission Urban Transportation
Dasar Senibina Masjid Johor dan Garis Panduan Senibina Masjid Johor 
Year 2016
Projek Penyelidikan dan Pengumpulan Maklumat Senibina Rumah dan Laman Tradisional Melayu Negeri Johor
Effect of Asymmetrical Street Aspect Ratios in Micro-Climate in Hot Humid Region, Malaysia as a Case Study
Masjid Lestari: Pengurusan dan Rekabentuk Masjid Berasaskan Perlakuan Manusia bagi Masjid-Masjid di Malaysia
Methodology for Evaluating the Landscape Character of Malaysian Tradisional Rural Landscape
Year 2015
Investigating the Morphological Identity and Local Characteristic in Royal Town of Seri Menanti Kuala Pilah, Negeri Sembilan
Kajian Inventori dan Senibina Melayu Champa, Kampung Khleang Sbek, Cambodia
The Typological Comparison of Cino Kampong House and Min Nan House
Spartial and Theoritical Planning System and Practice in Malaysia
Year 2014
Pengaruh Sub Etnik dalam Senibina Tradisional Negeri Johor
Kajian Inventori dan Lukisan Terukur Peranakan Cina Kelantan
BIM – GBI Model Development: Intergrating Building Information Modelling and Green Building Certification in Malaysia
BIM – Based Process Driven Decision: Making for Sustainability
Dynamic Shading as Daylight and Solar Control for High-Rise
Enhancing Indoor Environmental Performance of Green Mosque in Tropics
Year 2013
Construction Detailing by Architecture in Malaysian Context Phase 1: Reinforced Concrete Frame Medium Rise, from Foundation to Roof
A Fundamental Study of the Architectural Adaption of the Peranakan Stilt House in Terengganu
A Study on the History of Pulau Jerejak Leper Settlement, 1867-1969
An Architectural Typological Exploration of the Peranakan Chinese House in East Coast Malaysia 
Year 2012
Pembentukan Nilai Warisan Sejagat yang Terbilang untuk Pusat Kawalan Kusta Negara (PKKN)
Pembangunan Muzium Komuniti Pusat Kawalan Kusta Negara (PKKN) Sungai Buloh, Selangor
Kajian Tipologi dan Dokumentasi Rumah-Rumah Bugis, Johor
Kajian Inventori dan Lukisan Terukur, Kampung Melaka Pindah, Melaka
Design of Madrasah: A Case Study on Madrasah in Malaysia which are Managed by Private or non- governmental Bodies
Year 2011
Identifying the Architectural Characteristics of Royal Kingdom at Kampung Raja, Besut, Terengganu 
Year 2010
Inventori Rumah Bugis Johor
Kajian Tipologi Rumah Bugis Johor
Kajian 4 buah Rumah Bugis, Kabupaten Galesong, Makassar, Sulawesi Selatan
Exploratory Analysis on Sustainable Urban Landscape Identification using Geo-Scape Information System
Pedestrian-Oriented Design and Sense of Community: A Comparative Study
Year 2009
Kajian Hospital Warisan Negeri Johor dan Negeri Selangor
Role of Design in Inculcating and Developing Creativity and Innovation 
Year 2008
Kajian 18 buah Rumah Bumbung Panjang di Negeri Sembilan
Year 2007
Kajian 18 Stesyen Keretapi di Malaysia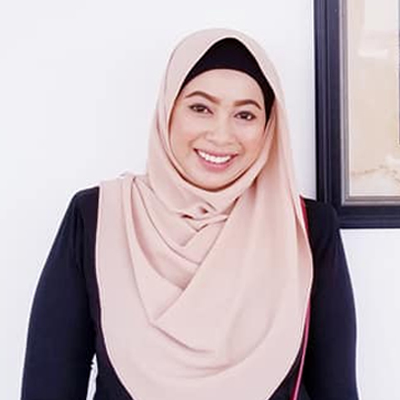 Ar. IDr. Ts. Noraslinda Abdul Rahman
"KALAM will continue to excel in defending the country's heritage and be active in the field of teaching, publishing and consulting. I hope KALAM will continue to be the lifeblood of fighting to uphold the country's heritage. Thank you all! May KALAM be more excellent, glorious and distinguished!"

Let's Work Together!
Centre for the Study of Built Environment in the Malay World (KALAM),
Deputy Vice Chancellor (Research & Innovation),
B12, Level 3, Faculty of Built Environment and Surveying,
Universiti Teknologi Malaysia,
81310 Skudai, Johor Bahru,
Johor Darul Takzim.
Office: +607 555 7345
E-mail: kalam@utm.my
If you have any specific questions about the services of KALAM Center, feel free to contact us. KALAM welcomes anyone who is interested in collaborating with us. Space and opportunities are always open for local and international research centers, Government Bodies, Statutory Bodies, NGOs, Communities and anyone.