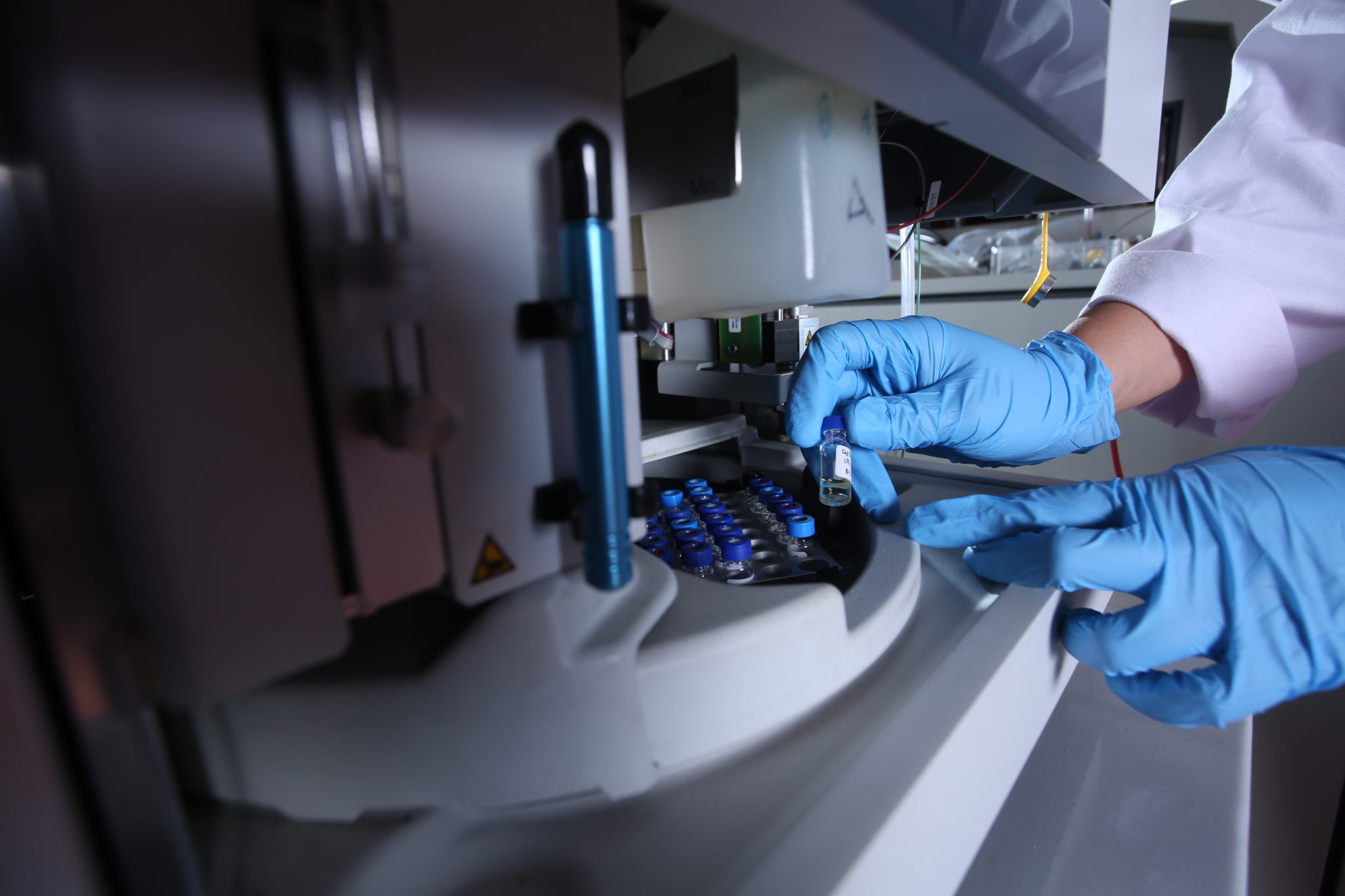 THE CENTRE : 
IBD Analytical and Biovalidation Centre is a certified ISO/IEC 17025 laboratory services accredited by Standards Malaysia.
We provide chemical and microbiology testing standards to SME's, Universities and Research Institutes.
Our standard method of testing procedures are is strictly implemented in compliance with international standards and regulations
THE LABORATORY   :
Microbiology Laboratory
Food Laboratory
Soil, Fertilizer and Water Analysis Laboratory
Metabolic Profiling Laboratory.
ACCREDITATION  
Certified IEC/ISO 17025 under Department of Standard Malaysia,
BioNexus Partner Programme under Bioeconomy
Strategic partner of Steinbeis Transfer Centre Network managed by the Malaysian Innovation Agency (AIM).
Manager
Dr. Ismail bin Ware
Institute of Bioproduct Development,
Universiti Teknologi Malaysia,
81310, Johor Bahru

Telephone

& Fax

Tel. : 07-553 1559
Fax: 07-556 9706
Emel:
ismail@ibd.utm.my