CPR and Firts Aider - 6 september 2023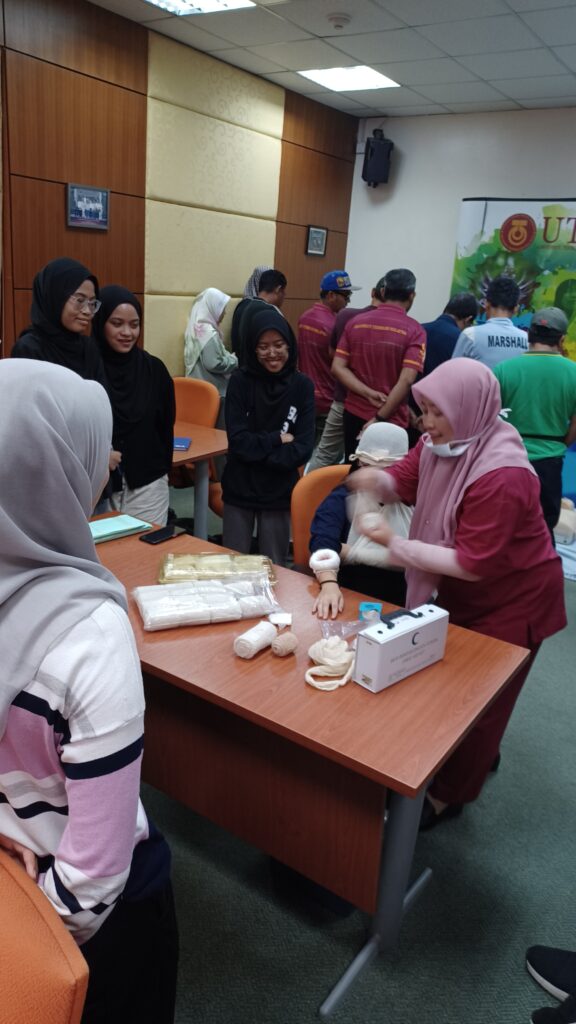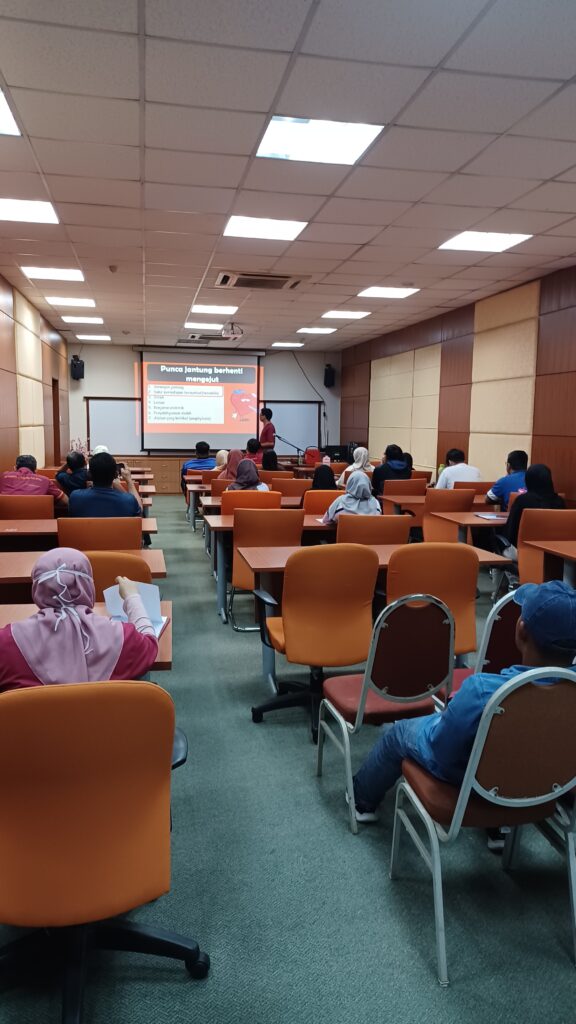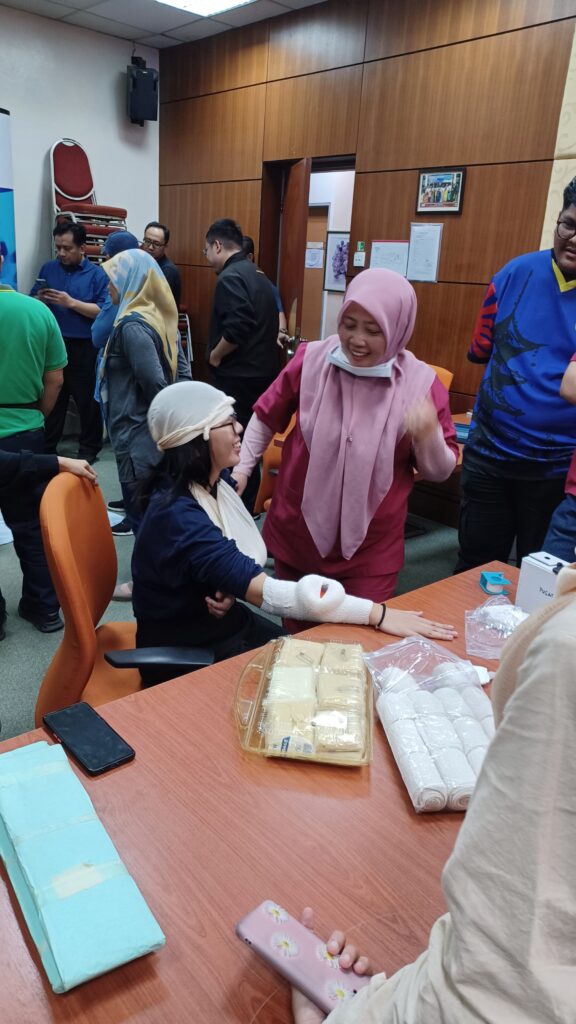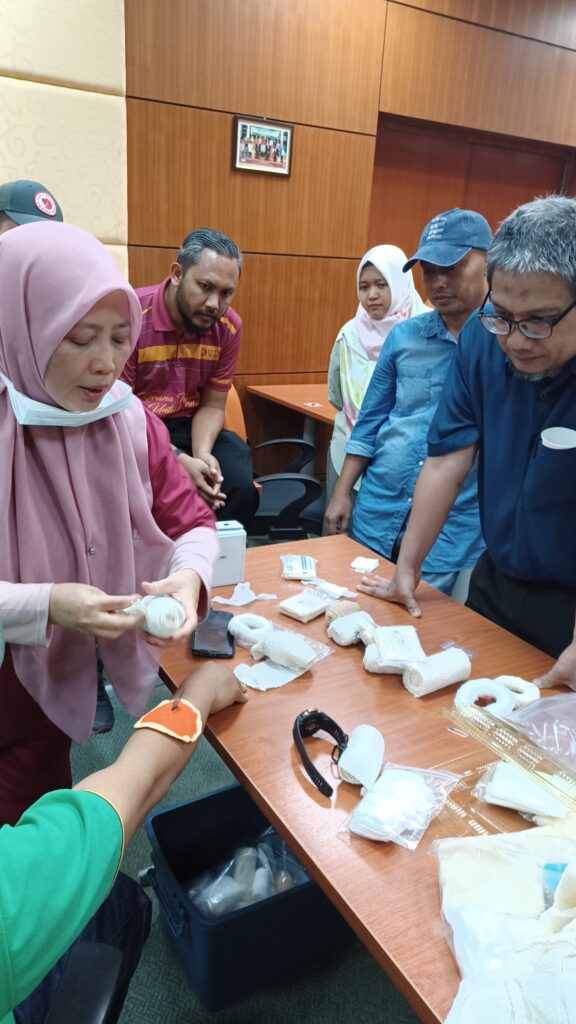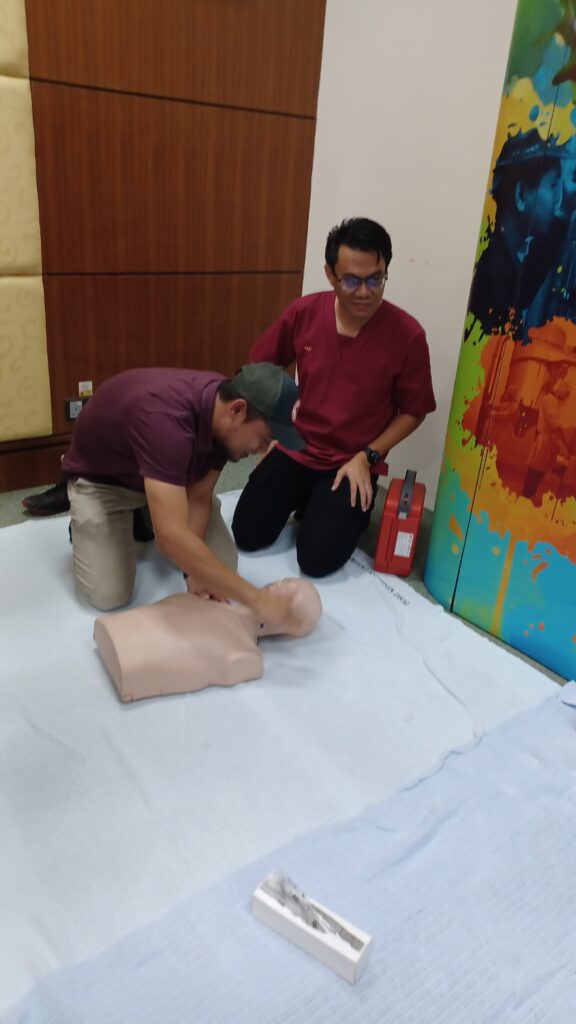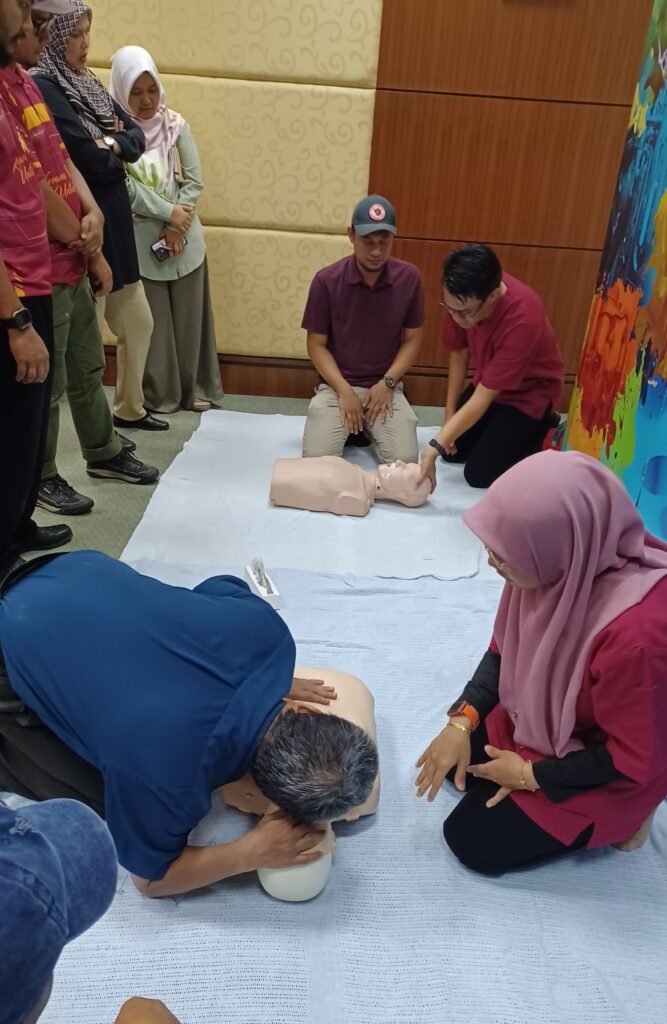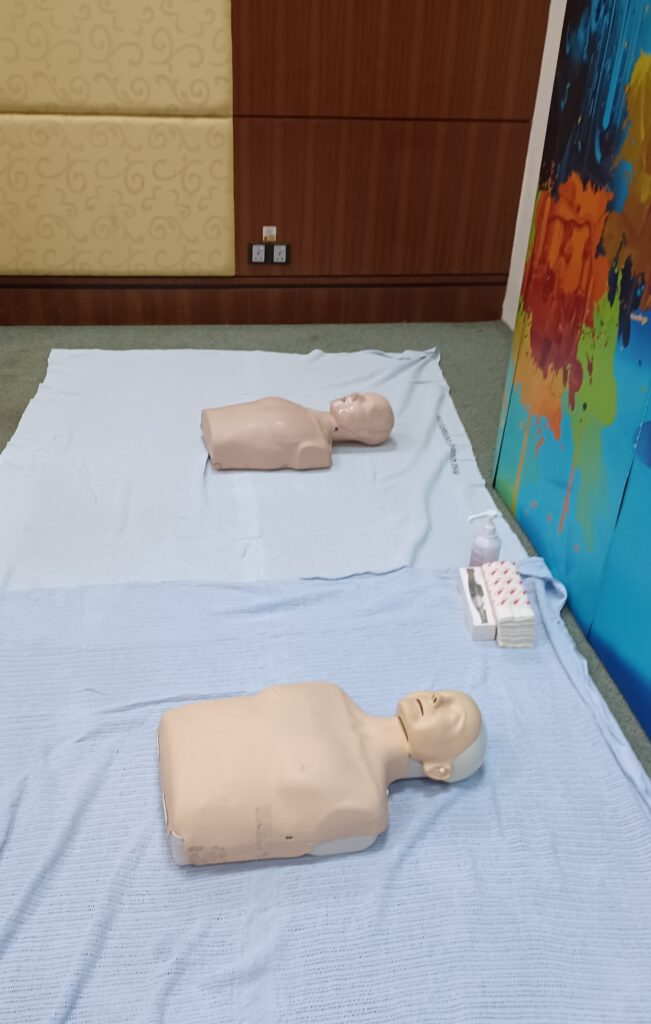 Pengurusan bahan kimia - Penceramah : Puan Nursyazwani Aznan, CMU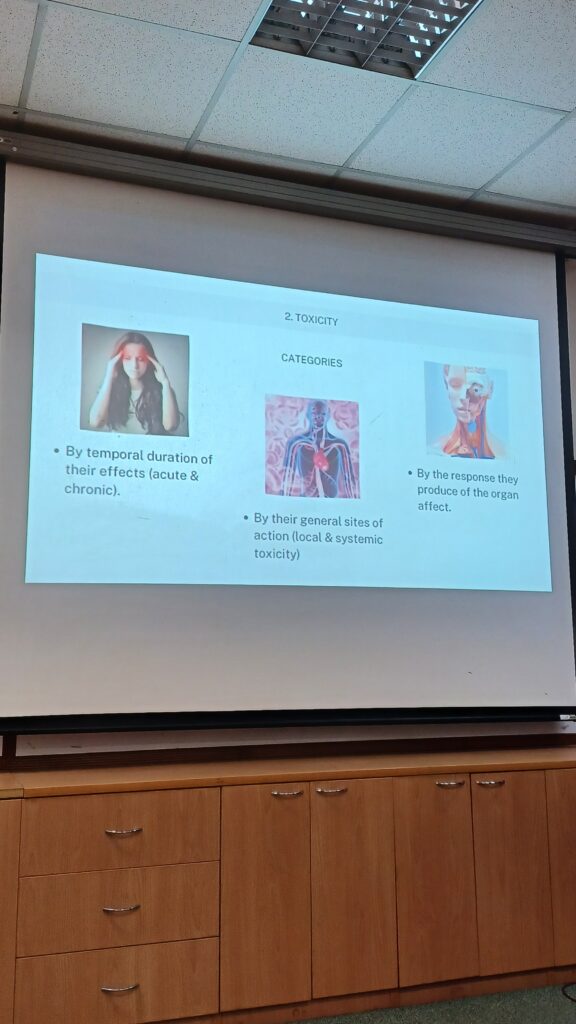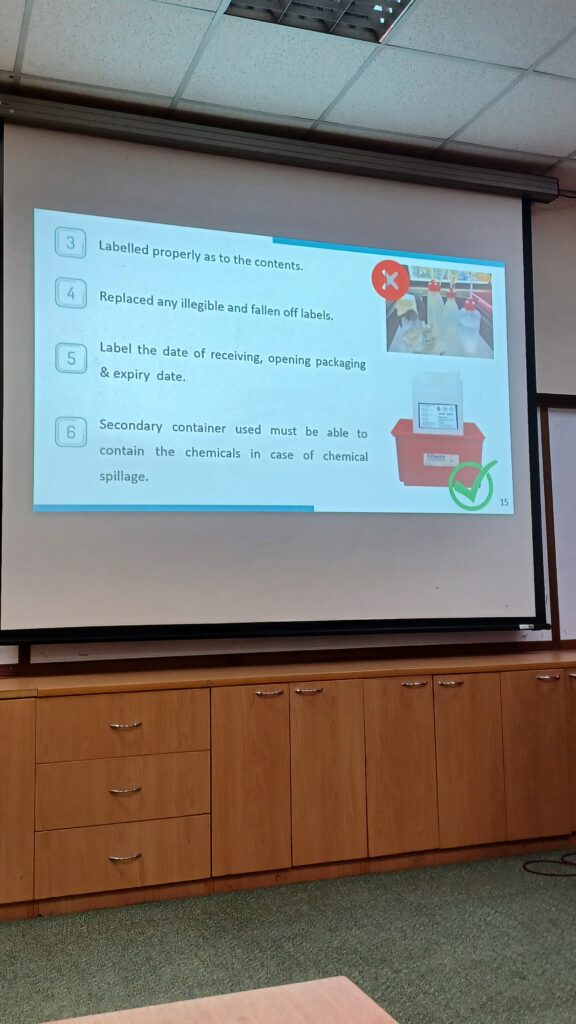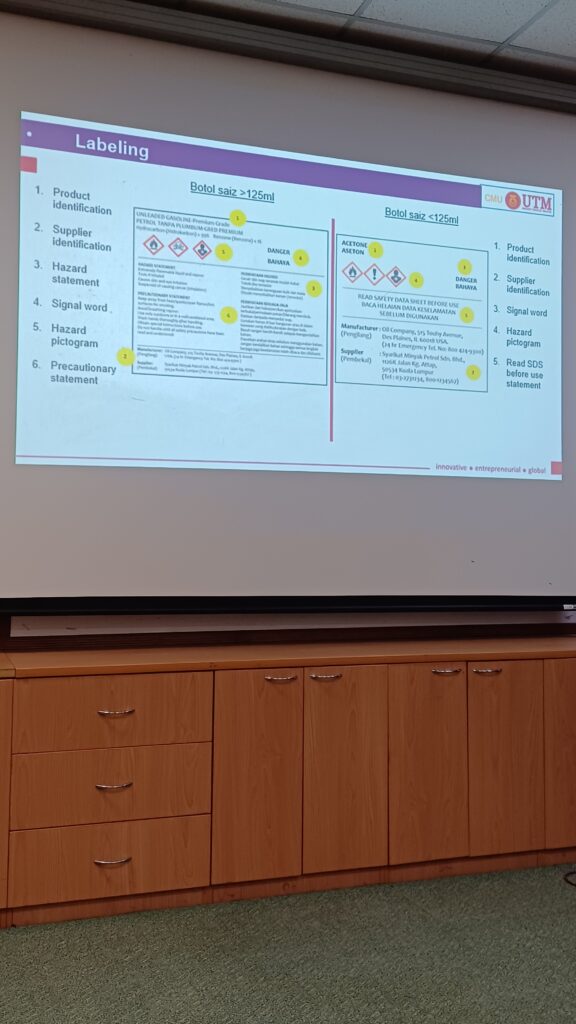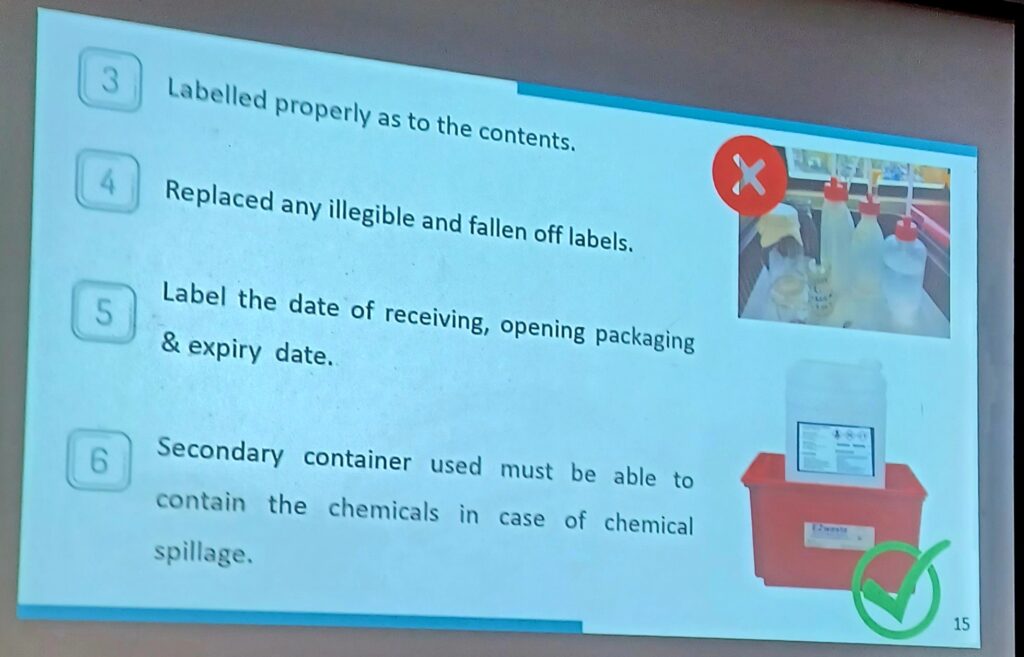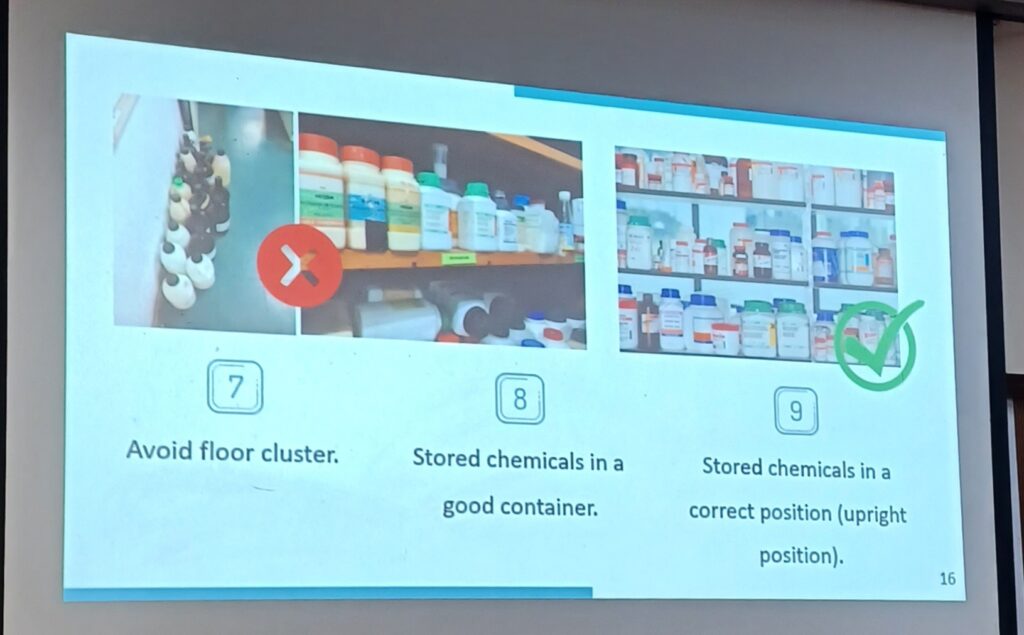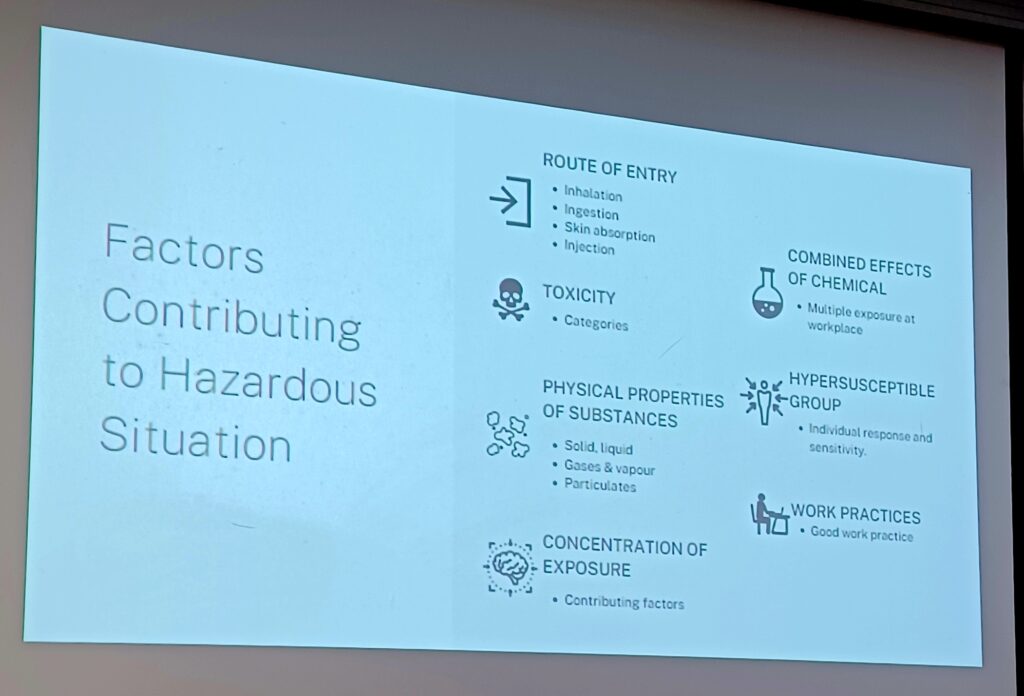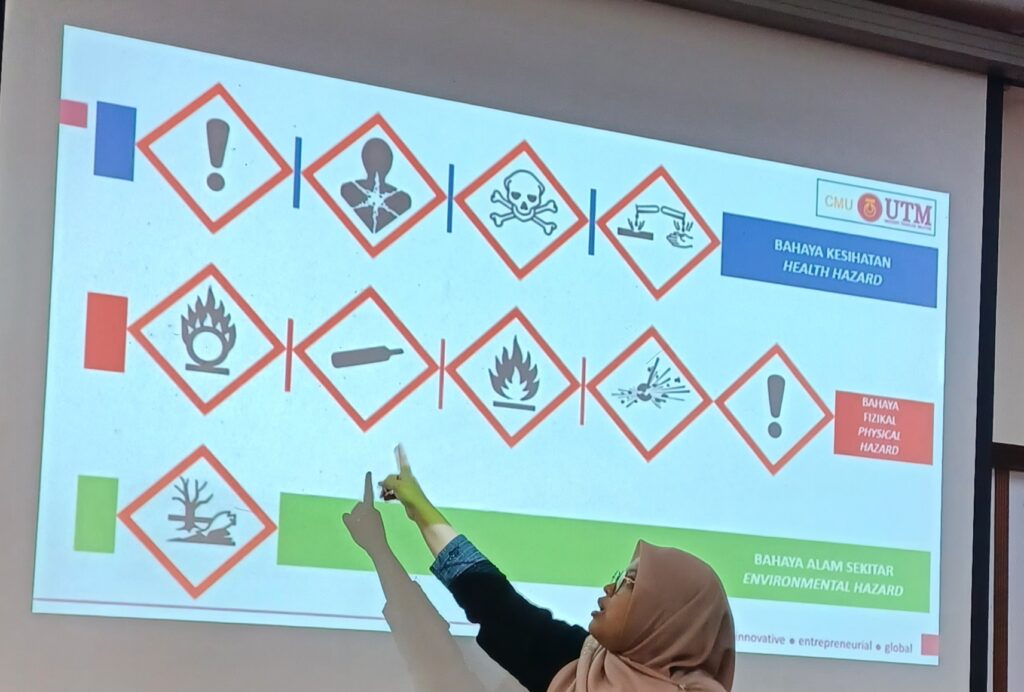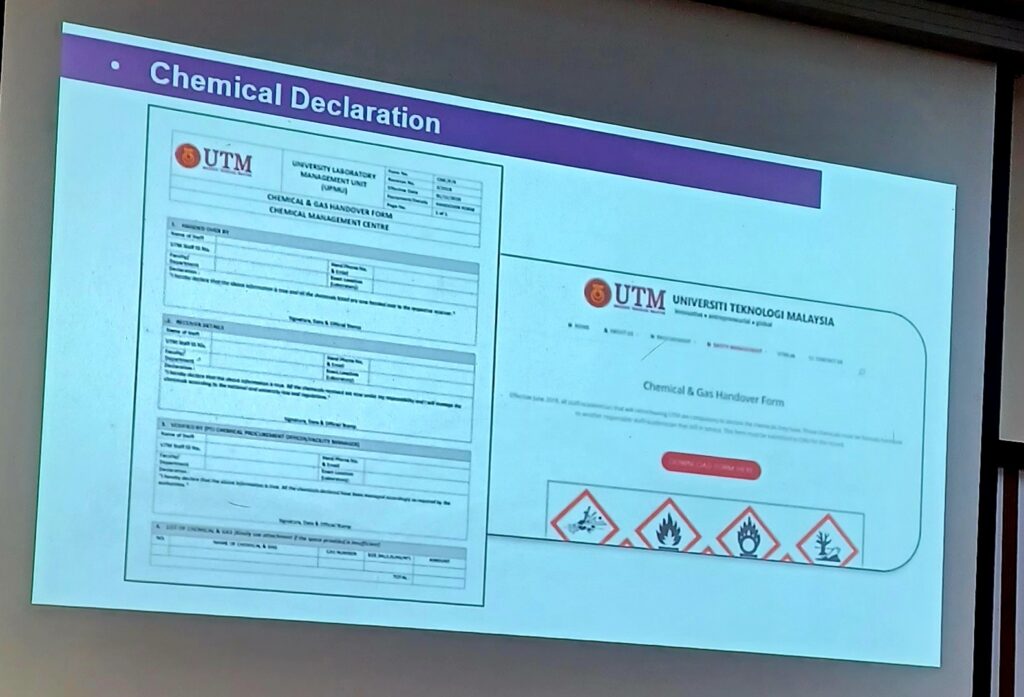 safety briefing internship student june & ogos 2023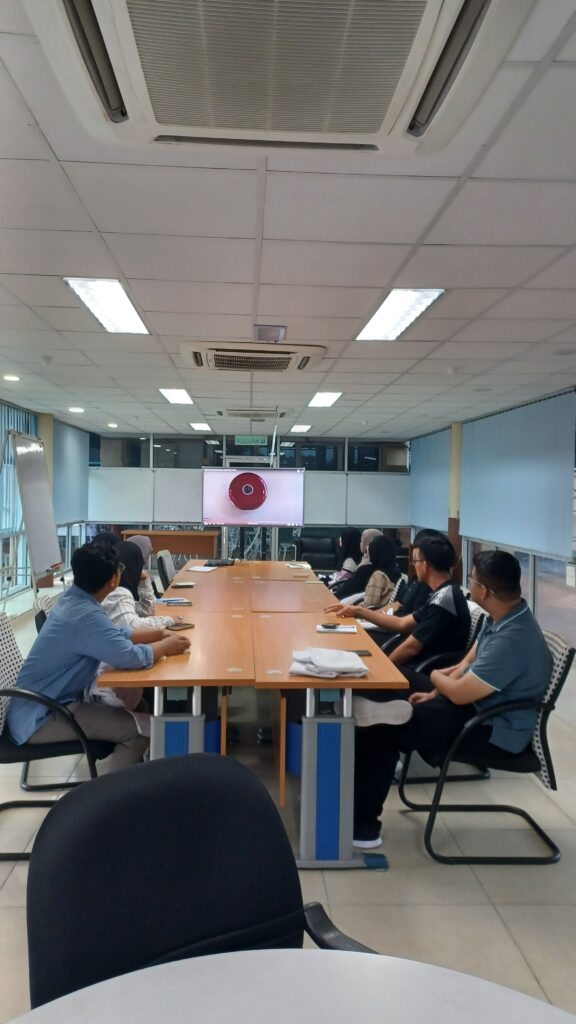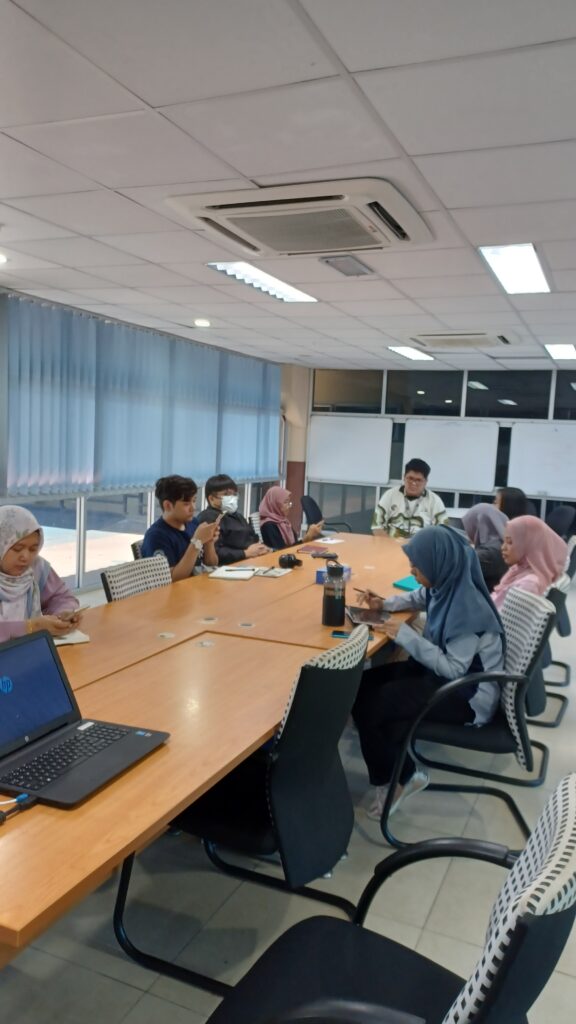 Pelupusan sisa kimia berjadual
Aktiviti Bulan September 2022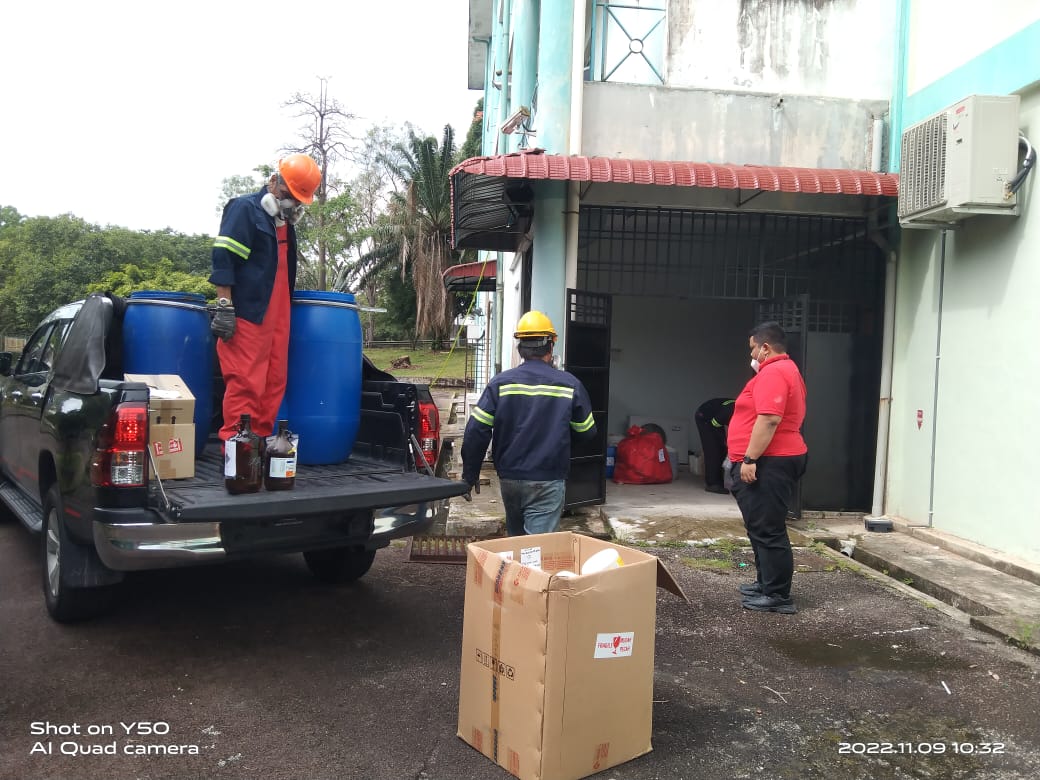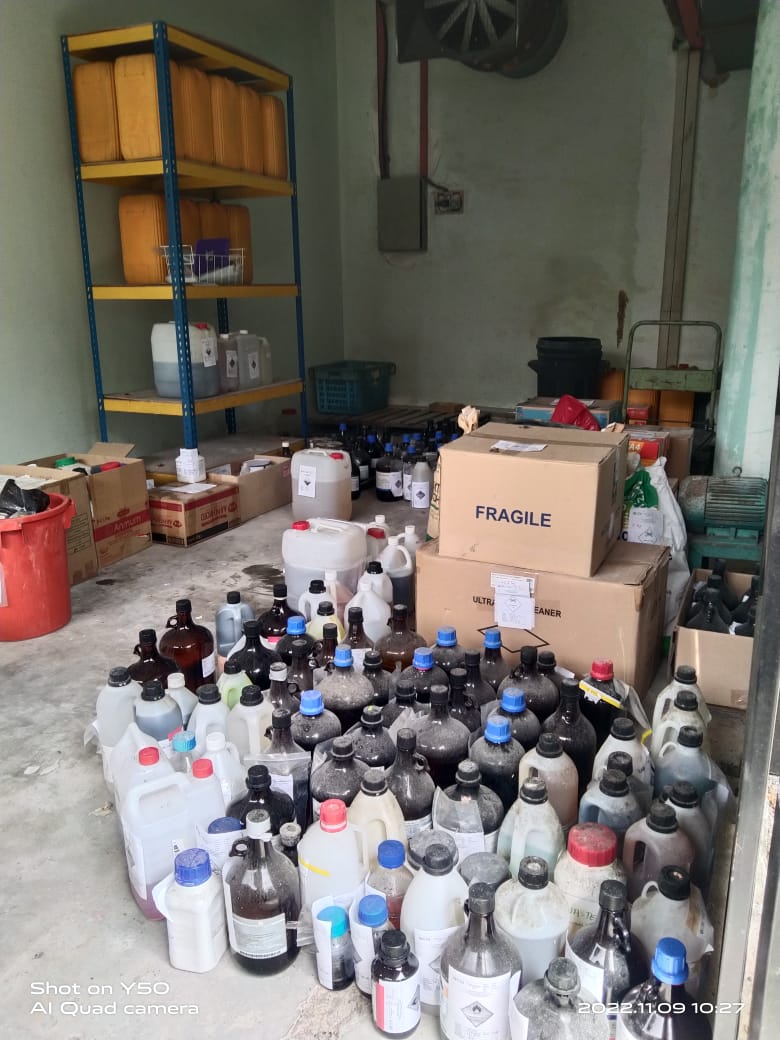 Aktiviti - audit OSHE TNCPI ( Peringkat UTM)
Aktiviti September 2022
Diketuai oleh  Dr. Zaidah ( Manaher Chemical Management Unit – CMU )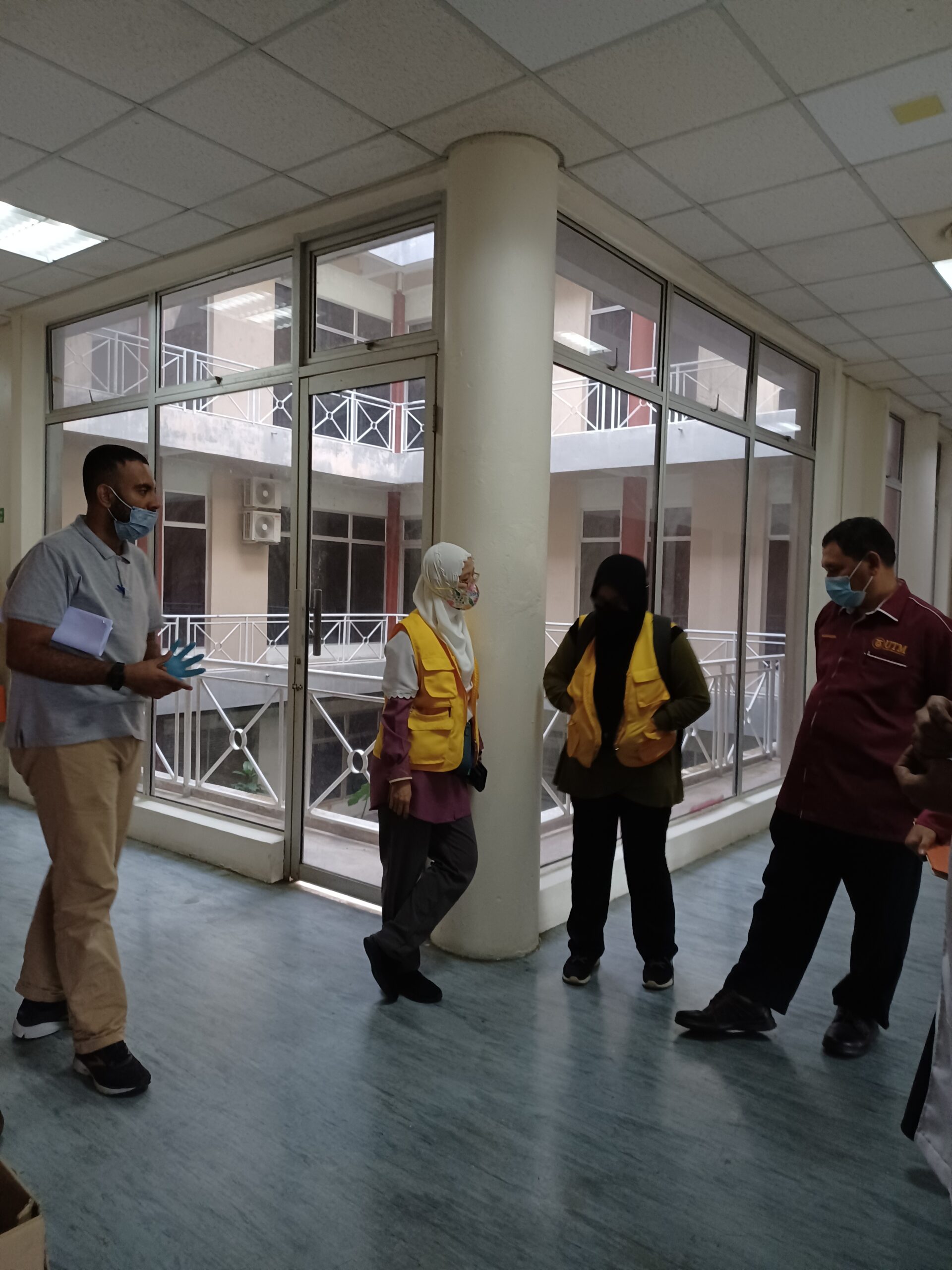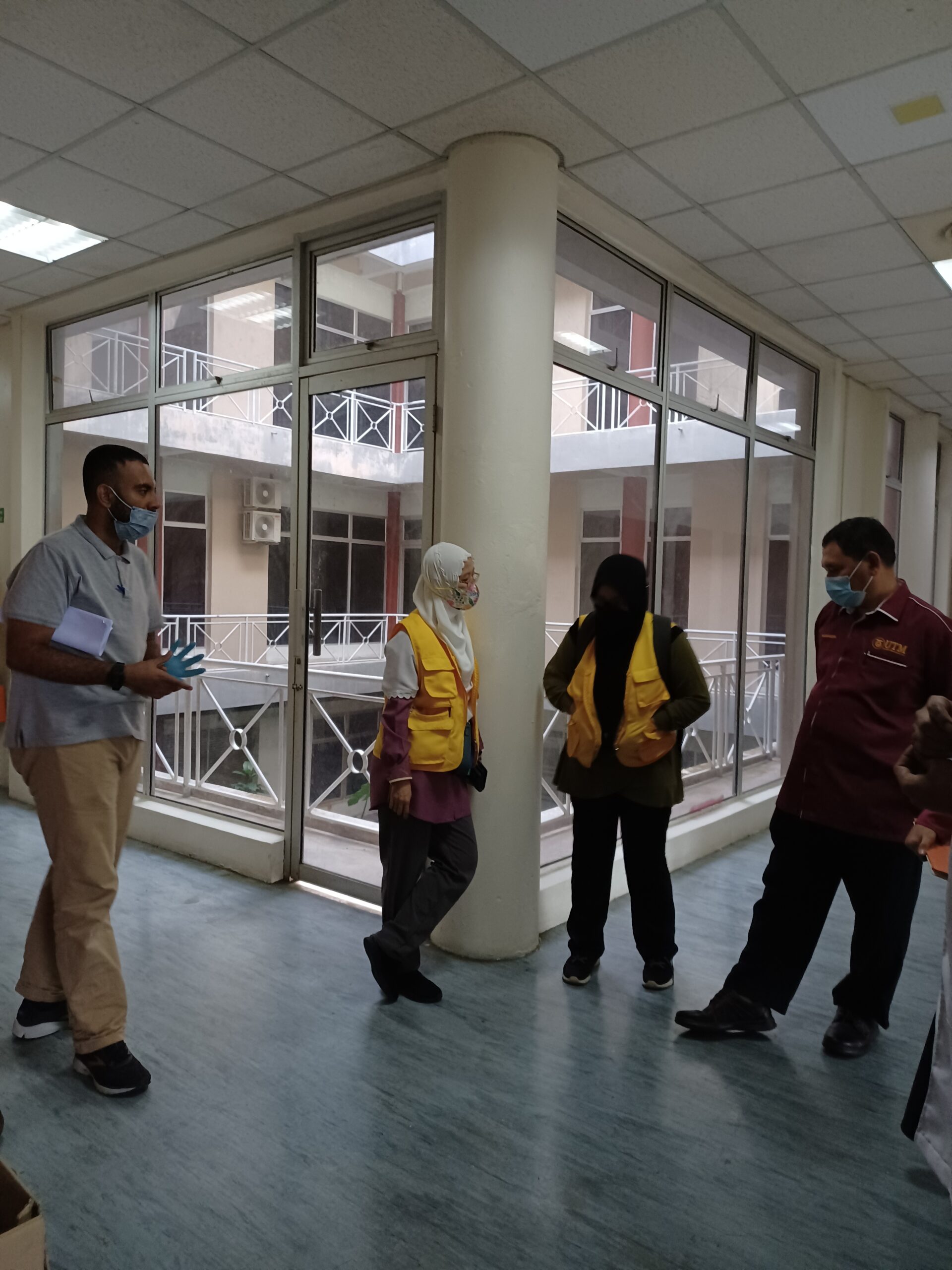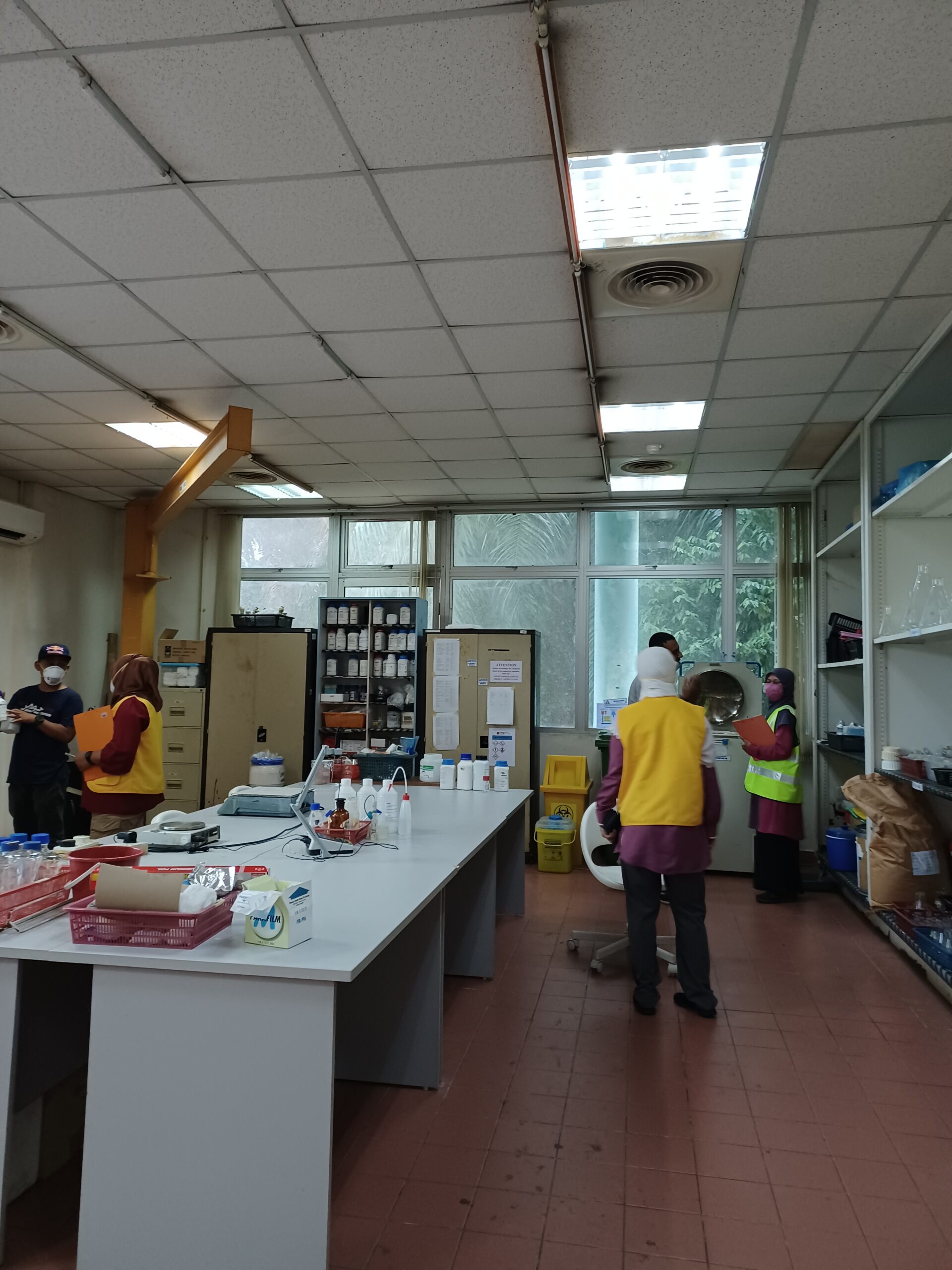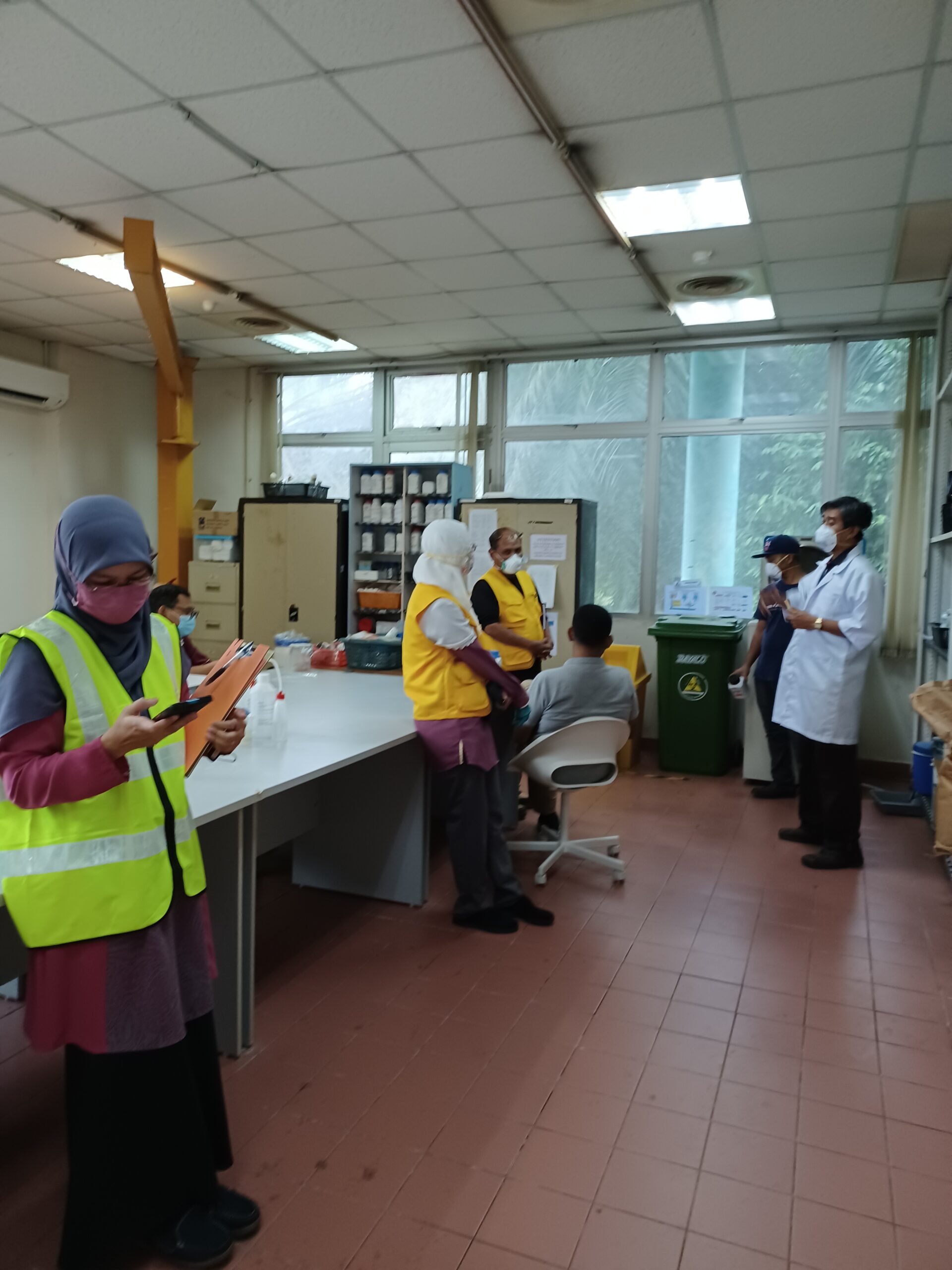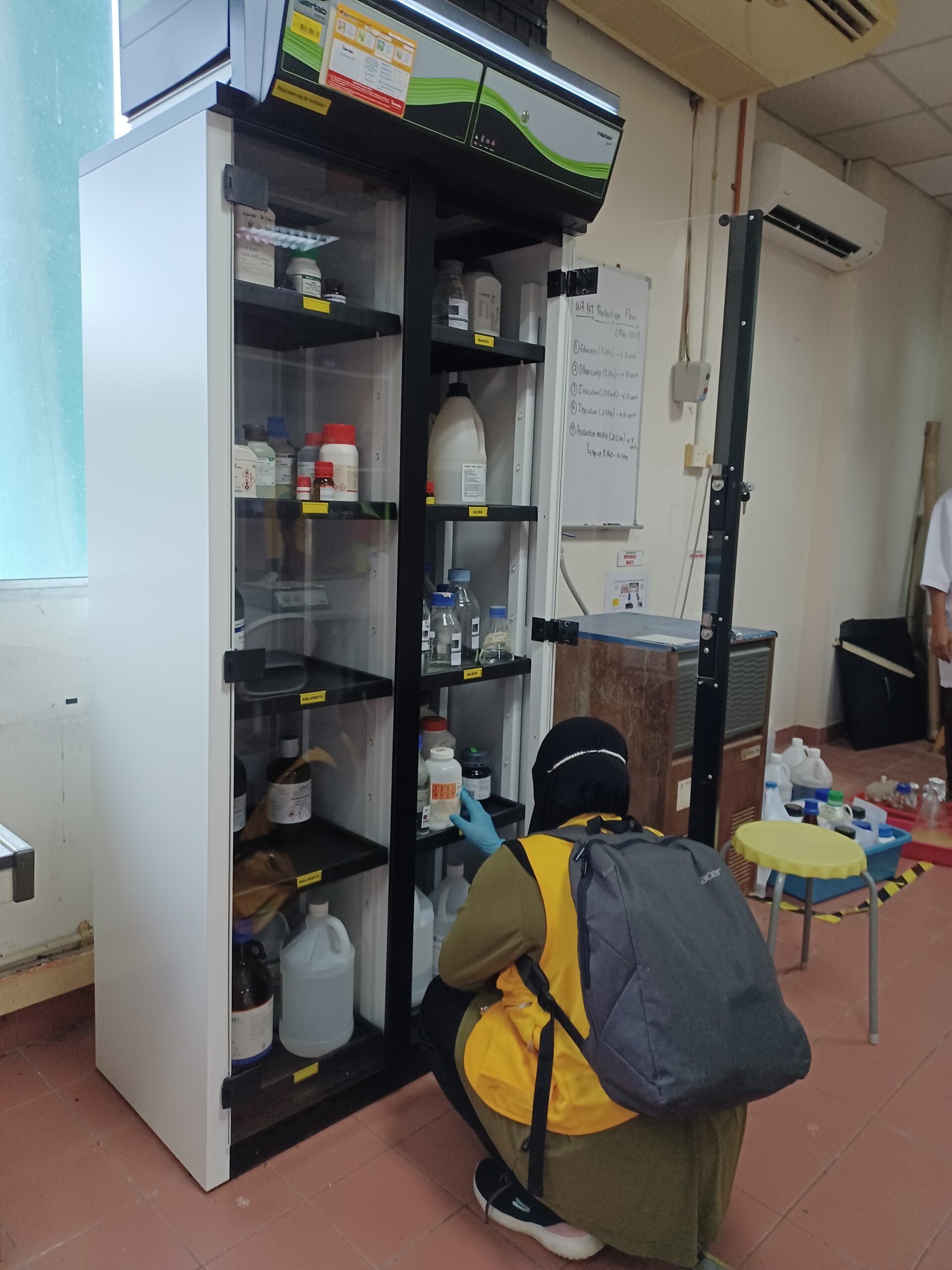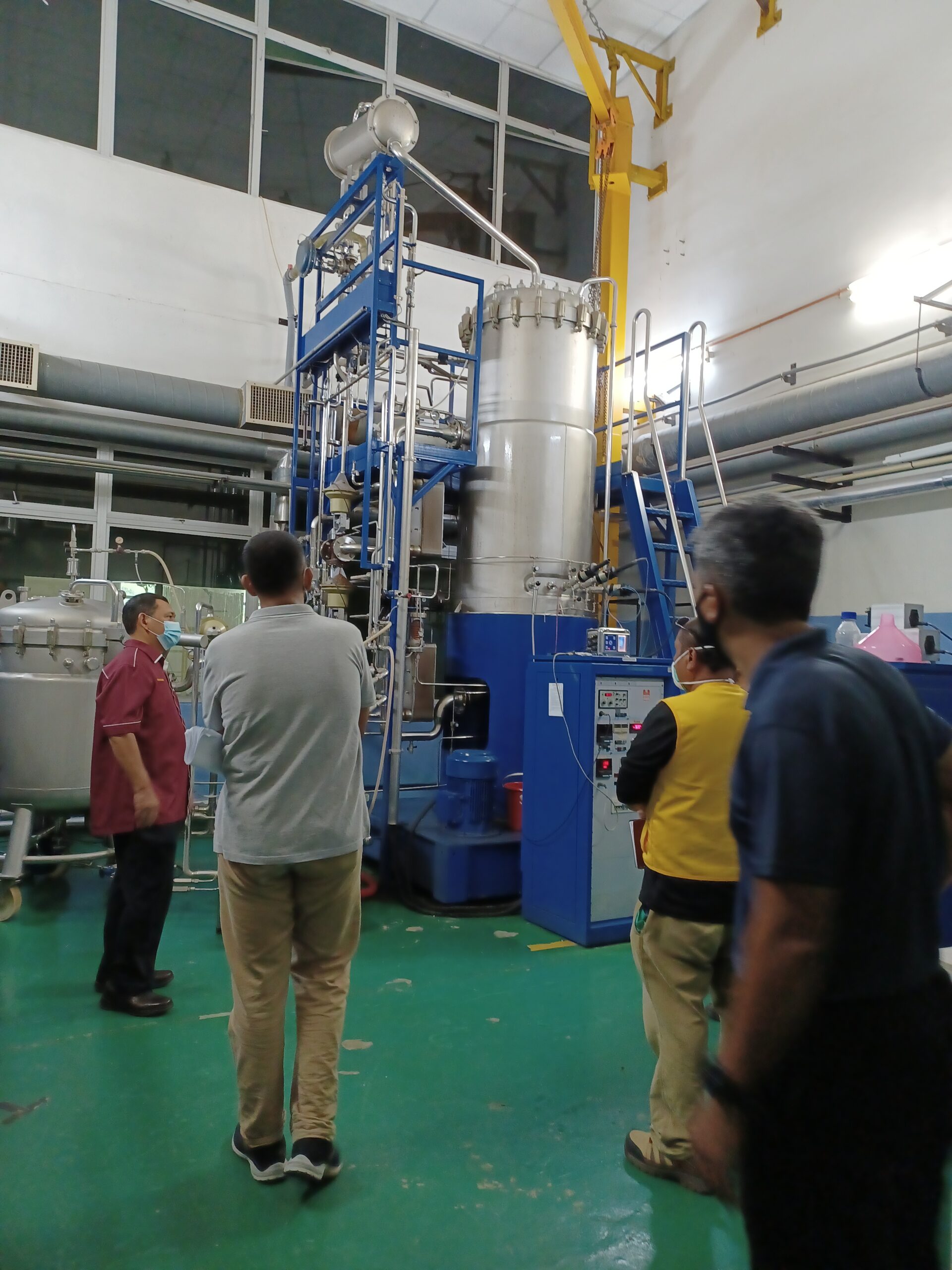 Aktiviti Ceramah OSHE
Saya pilih sihat pd 22 Nov 2022.
Penceramah : Dr. Nor Atikah Abd Razak ( Peg. Perubatan PKU UTM)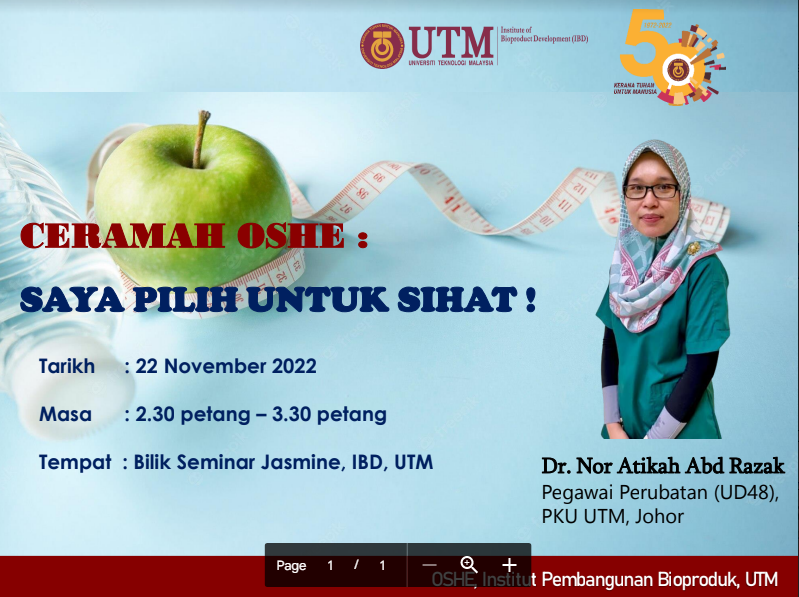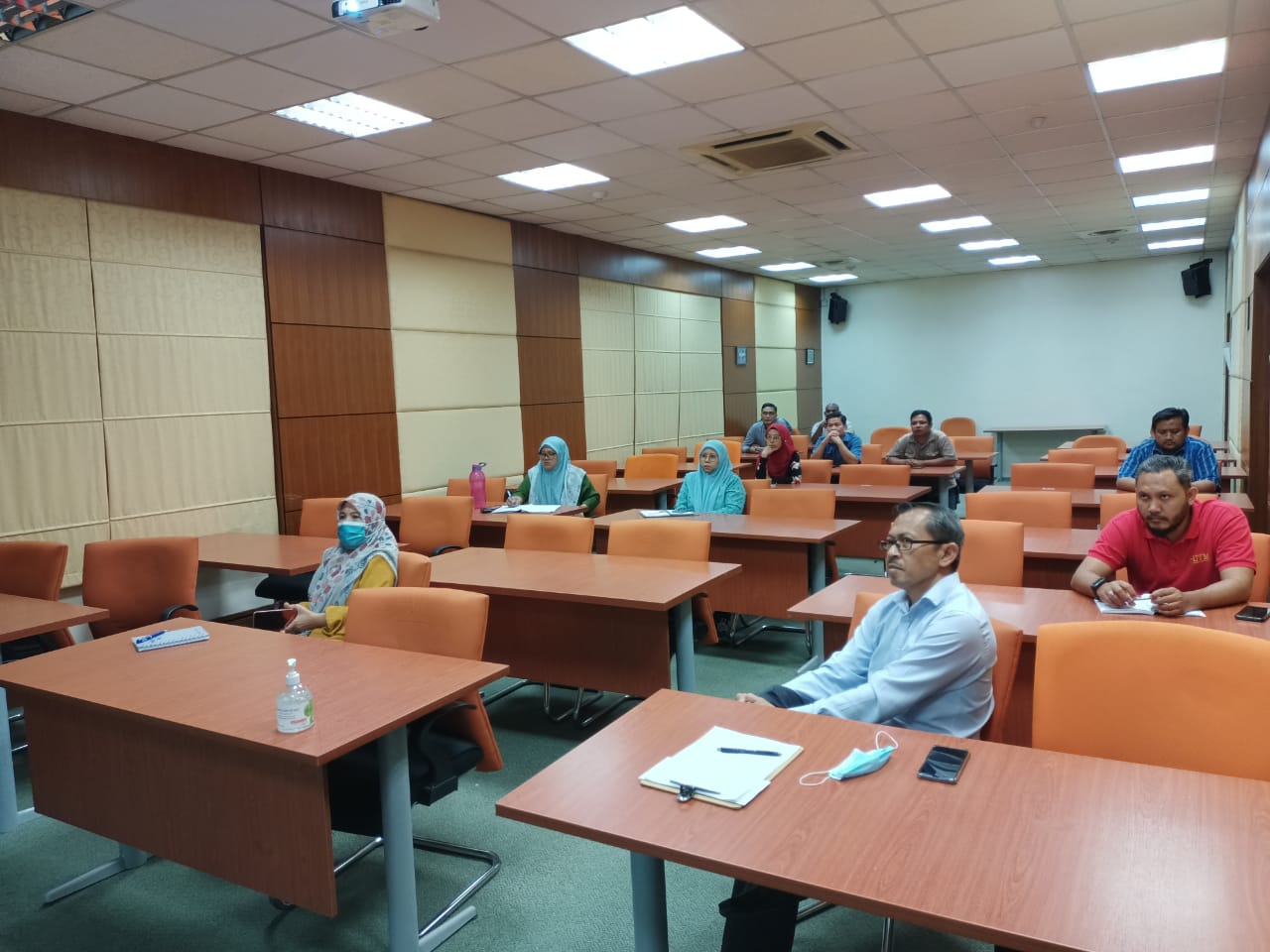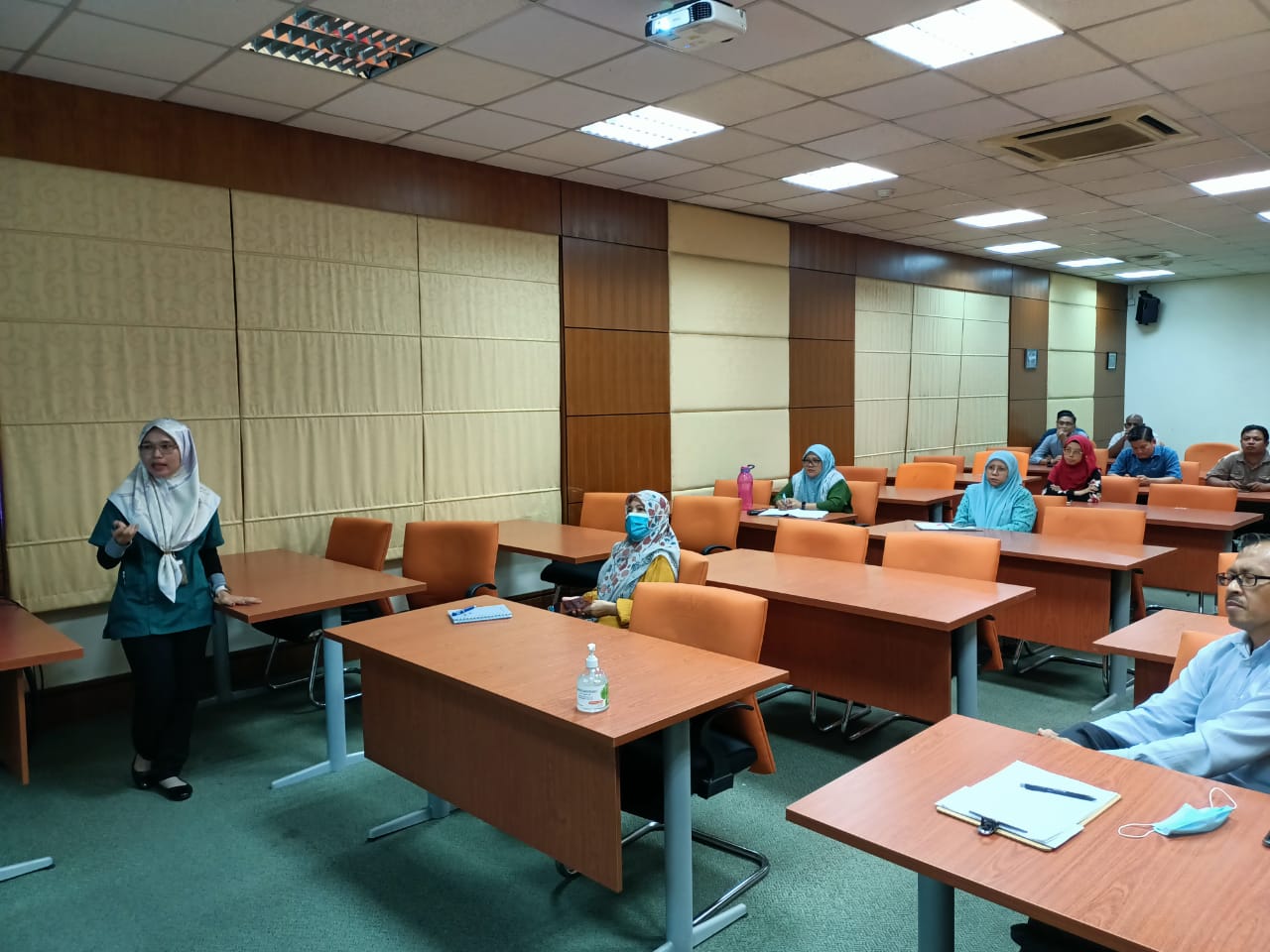 Awareness on Ergonomic and Manual Handling in the Workplace
                 Lokasi :  Bilik Jasmine, N22 IBD  
                 Penceramah : Ts. Dr. Norhayati Mohamed Noor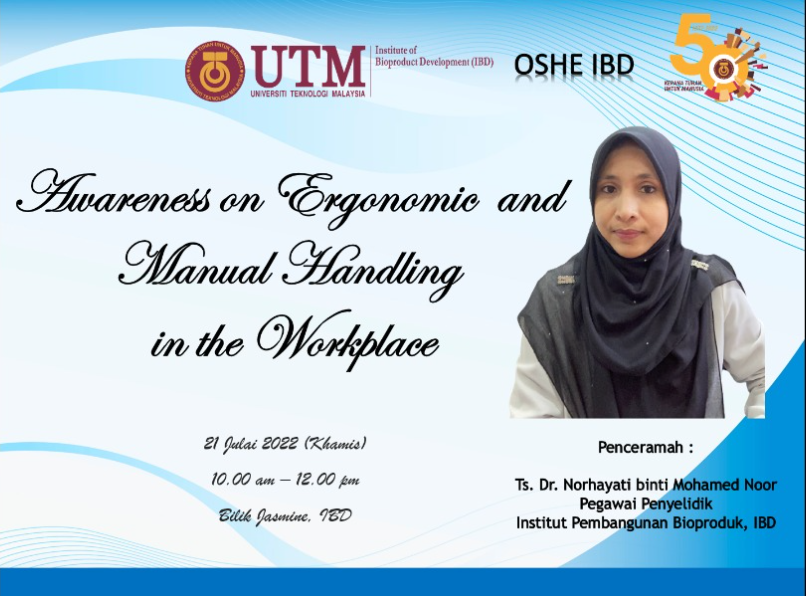 Training on Chemical spillage Kit & PPE program
20 Jun 2022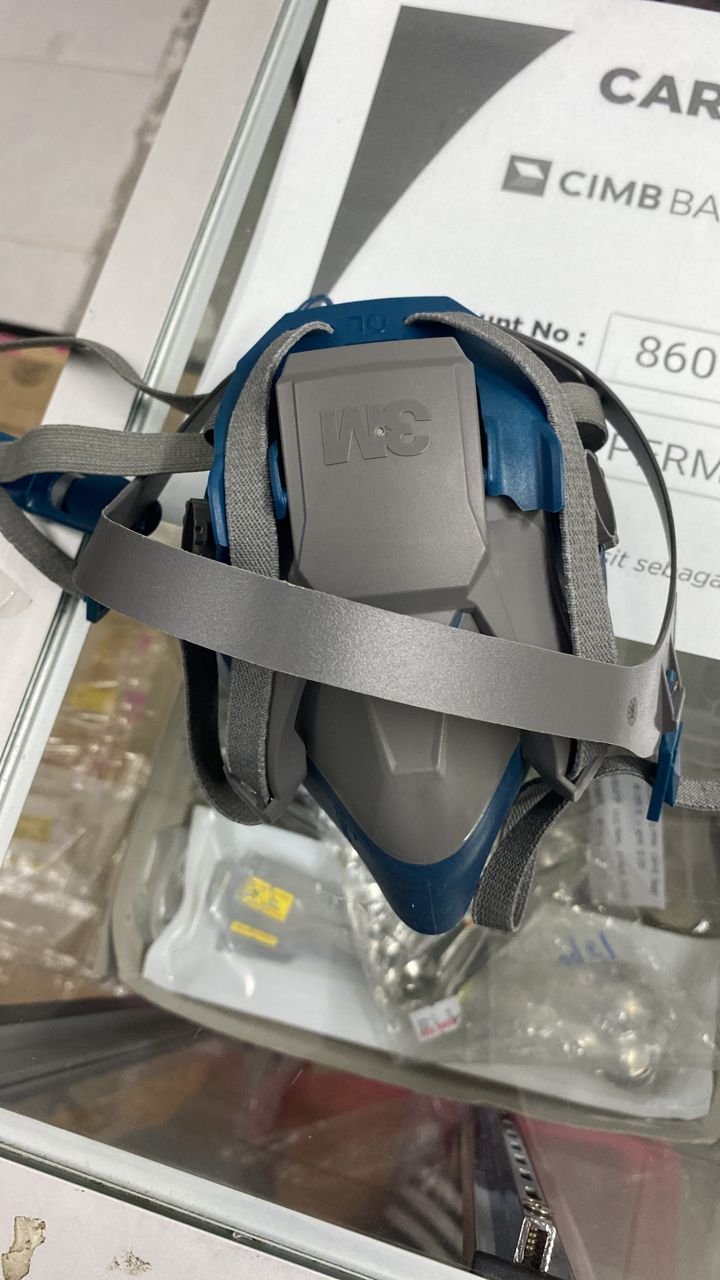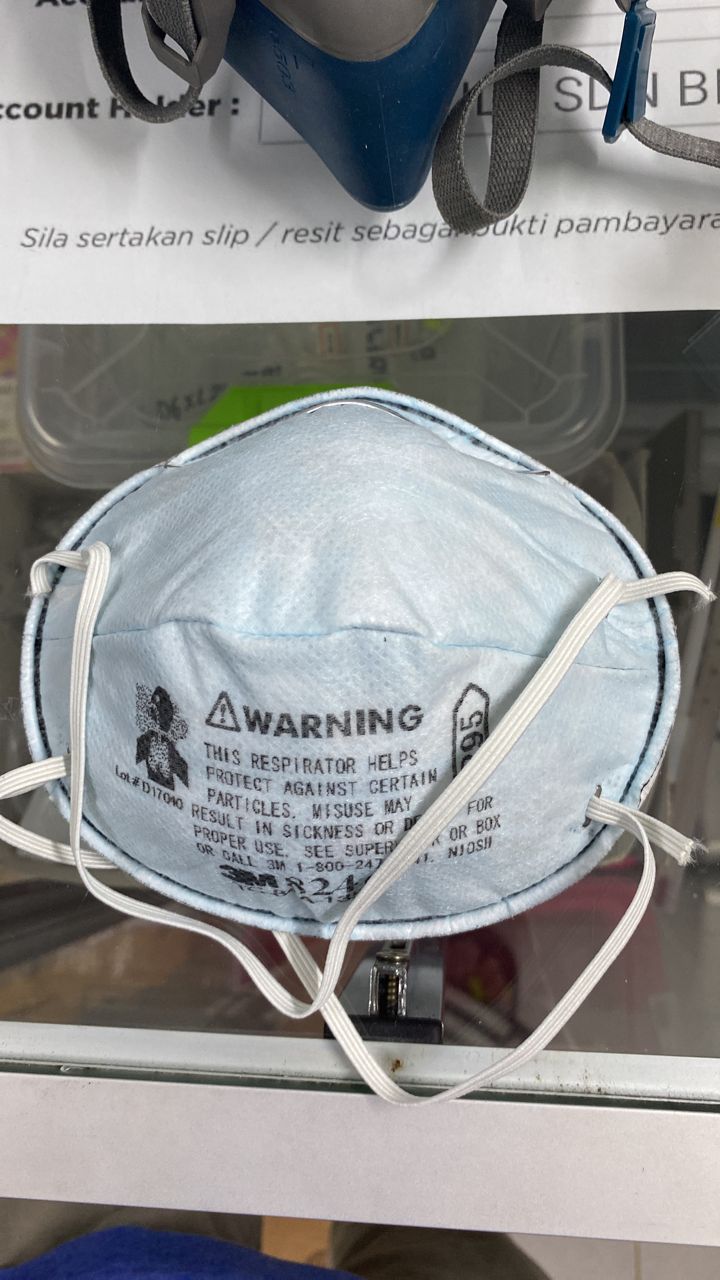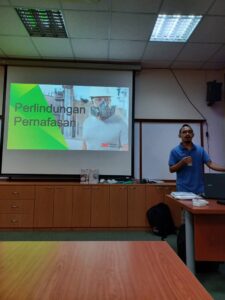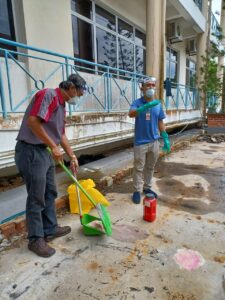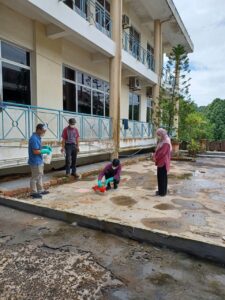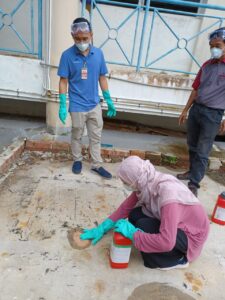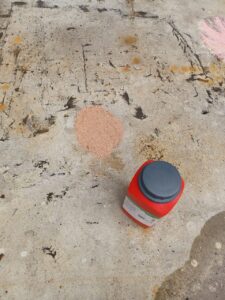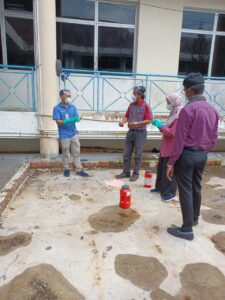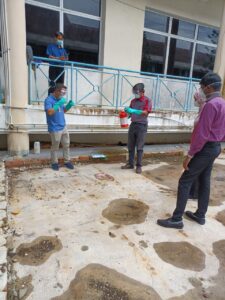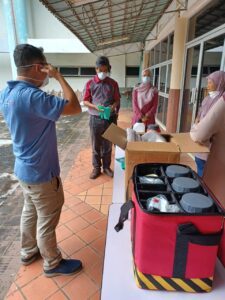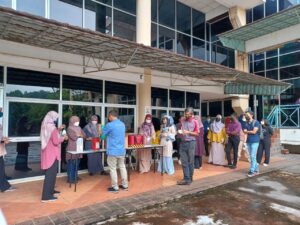 Ceramah OSHE IBD - Keselamatan Ruang Bangunan dan Makmal Serta Penguatkuasaan Larangan Merokok
Tarikh : 12 April 2022
Masa : 10 pagi
Tajuk Ceramah : Keselamatan Ruang Bangunan dan Makmal Serta Penguatkuasaan Larangan Merokok
Nama Penceramah   : Tuan Muhammad Afdhal bin Abdul Razak, Pegawai Keselamatan UTM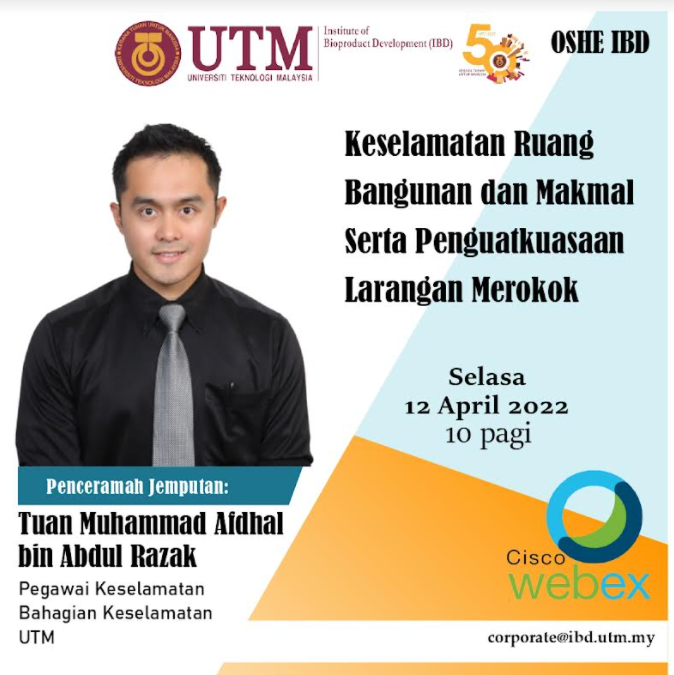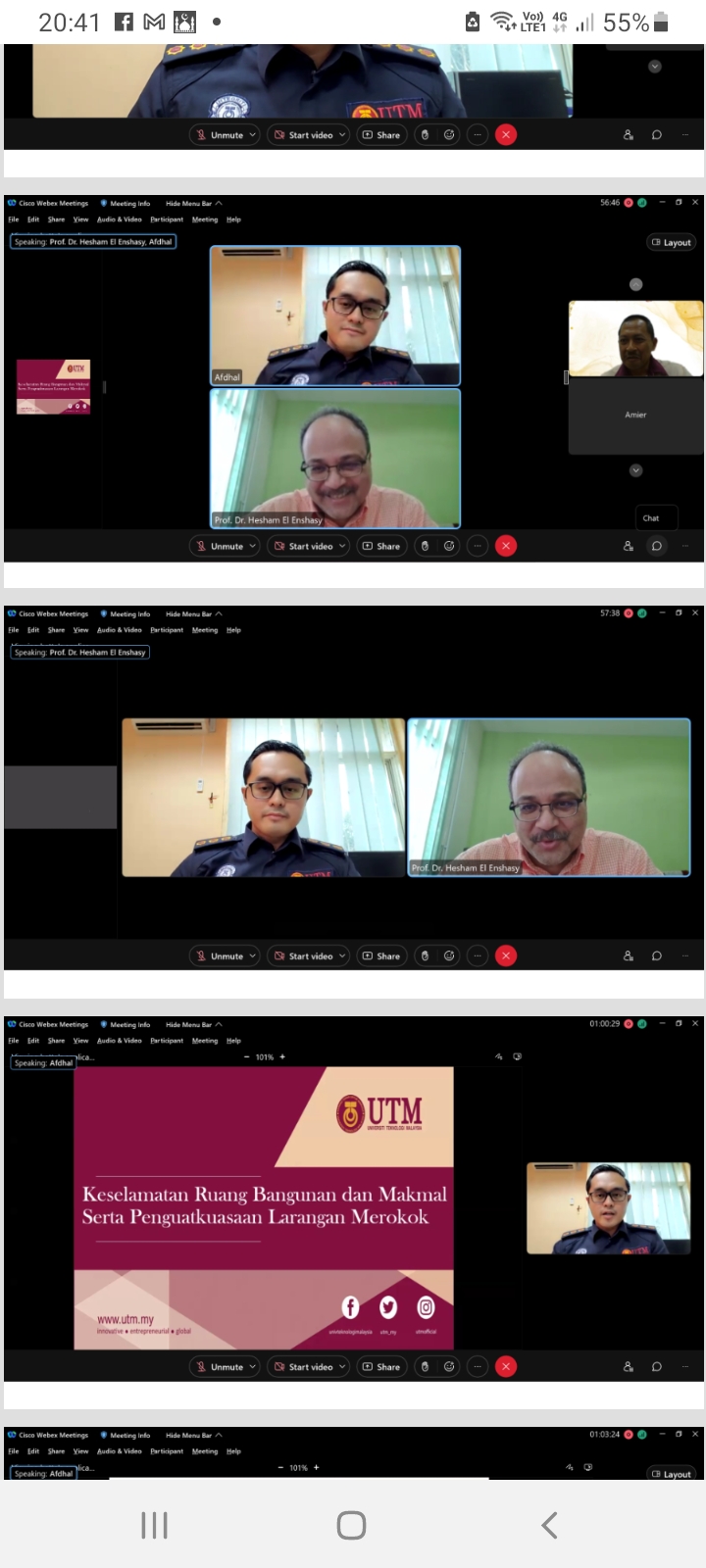 Module Development
Develop in partnership with the industries with continuous upgrading in order to make it industry relevant.
Expert Tutors
Experienced tutors from the academia, industry and policy making agencies balancing the individual needs for adequate technical knowledge and practical case studies.
Mode Of Deliveries
Public short courses at various centres.
IN-HOUSE PROGRAMME where the course modules are designed to suit the need to individual companies.
Hands On Approach
For courses organized at IBD ,participant will have the opportunity to operate semi industrial scale process equipment with full control and instrumentation setup.
Frequently Asked Questions
contact numbers
main office
81310 UTM Johor Bahru, Johor
Tel :
+607-553 6486
Fax :
+607-553 6464
email : corporate@ibd.utm.my
branch office
Jalan Sultan Yahya Petra,
54100 Kuala Lumpur
Tel :
+603-2615 4406
Fax :
+603-2693 7921
email : nikyati@ibd.utm.my
time of operation
8am – 5pm
more enquiries
If we didn't answer all of your questions, feel free to drop us a line anytime.
07-5536469