The Memorandum of Agreement (MoA) was signed between Universiti Teknologi Malaysia (UTM) and a plantation company, Jabo Plantation Sdn. Bhd. to allow collaboration in the field of Research and Development (R&D) on 16th May 2022.
The ceremony was held at Main Meeting Room (BMU) with the Vice Chancellor, Prof. Ts Datuk Dr Ahmad Fauzi Ismail. He signed the memorandum on behalf of this university while Jabo Plantation was represented by its President, John Soo Chin Leong.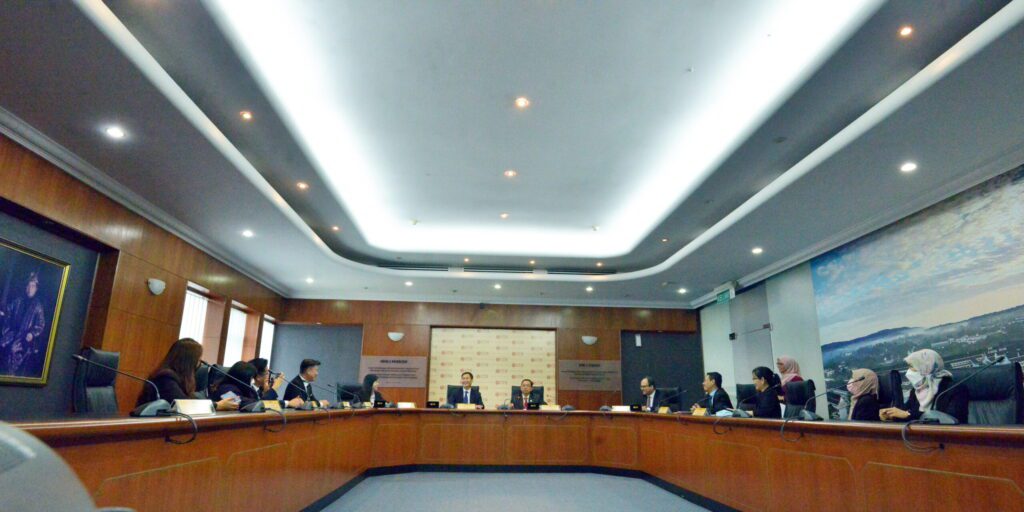 Through this agreement, the Institute of Bio-Product Development (IBD) led by Project Leader, Assoc. Prof. Dr. Chua Lee Suan will conduct the research and development activities for two projects namely 'Method development of Jaboticaba-added honey with antioxidant capacity' worth RM125, 350.00 and 'Method development of propolis extract from propolis harvested from Jaboticaba plantation' worth RM73, 600.00.
Through the method development, the Jaboticaba-added honey for high antioxidant capacity and Stingless Bee Propolis extract could enhance economic security and improve the quality of life.
After the signing ceremony, Prof. Fauzi said that this agreement was a platform to reinforce UTM strategic relationships with its industrial partners and to inculcate the culture of research and development (R&D) in innovation based economy.
"Besides fostering good relations with our industrial partners, the goal of this MoA was also to strengthen the position of a research culture in development and innovation-based economic growth that benefits all levels of society in the country as regards by UTM Research and Innovation Blueprint 2025," added Prof. Fauzi.
Also attending the ceremony were the IBD Director, Prof. Dr Hesham A. El-Enshasy and Director of Centre of Community and Industry Network (CCIN), Assoc. Prof. Dr. Johari Surif.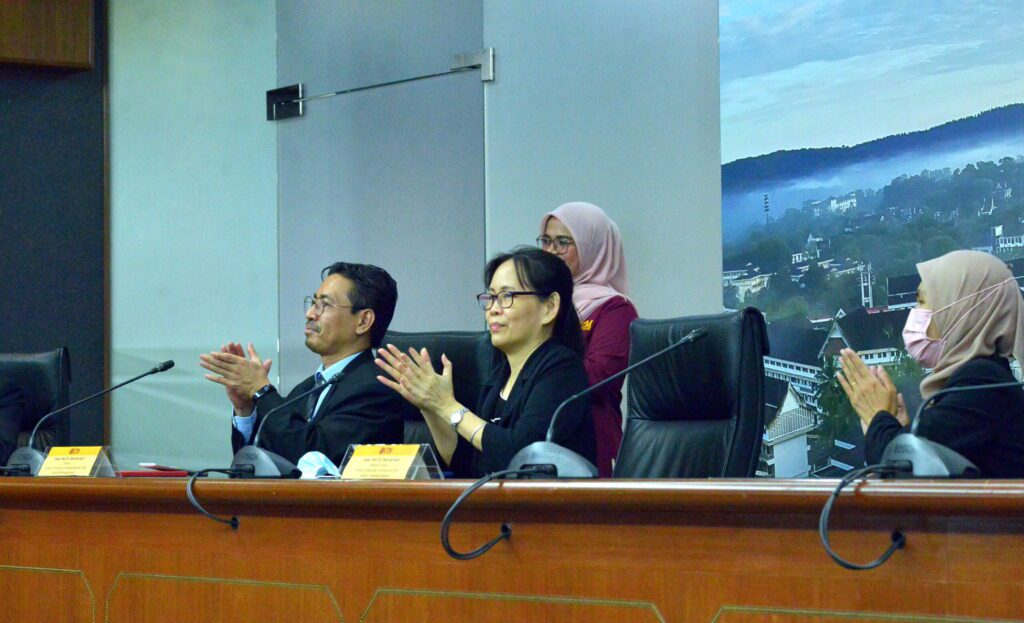 Jabo Plantation Sdn. Bhd. is the first company that successfully planted and commercialize Jaboticaba fruits in a large scale in Malaysia. Based in Senai, Johor, it was incorporated in 2018 by John Soo.
Jaboticaba, also known as Brazilian Grape tree is suitable for growth in tropical and subtropical regions with moderate to high rainfall. It is a sun-growing tree species that likes rain and warmth temperature.