Regional Conference 2020 and detail of sponsorship
All faculty members of member's institution (MIs) are welcome to apply the "Member Institutions AUN/SEED-Net Sponsorship for RCOM2020-RCEnvE2020".
The details of application are as the following details: 
 The faculty member is welcome to submit extended abstract directly to the organizer. Submit here.
RCOM2020-RCEnvE2020 organizing committees will rank the submitted abstract/paper based on the quality.
RCOM2020-RCEnvE2020 organizing committees and AUN/SEED-Net will then offer sponsorship up to 22 participants based on the ranked abstract/paper.
The sponsorship covers:
Conference registration fee waiving
For the sponsored participant, he/she has to commit to submit another full paper to be published with Asean Engineering Journal (AEJ) (http://www.aseanengineering.net/aej/) within 1 year after the RC ends. This paper must not be published anywhere else with both ISBN/ISSN including the conference's proceedings.
Failure to complete the submission, he/she will be temporarily suspended from receiving the future RC sponsorship.
Please find the list of MIs below.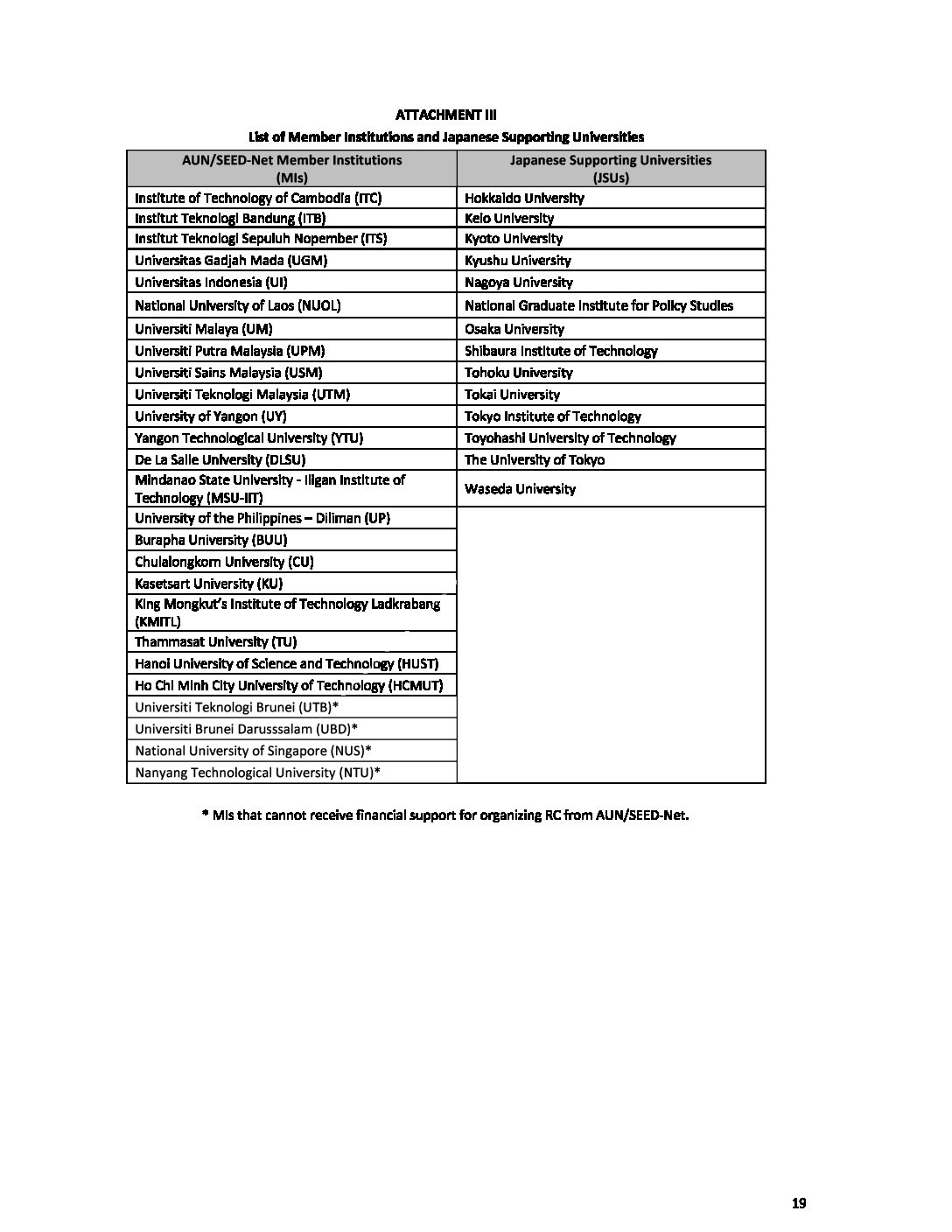 AMTEC Website by Web Team AMTEC
2018-2019 Copyright © All Rights Reserved