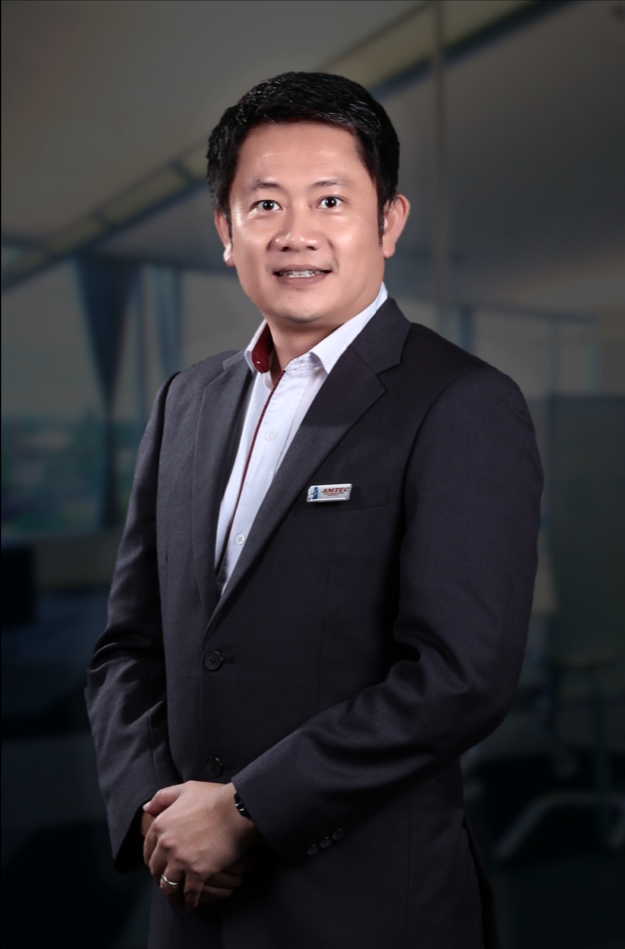 Mr. Ng Be Cheer
Certificate in Air Conditional & Refrigeration, Engineering, Polytechnic Kuching Sarawak, 1994, Diploma in Mechanical Engineering, Ungku Omar Polytechnic, 1995, B.Eng. in Polymer Engineering, Universiti Teknologi Malaysia, 1999, M.Eng. in Gas Engineeering, Universiti Teknologi Malaysia, 2002.
Contacts: ngbecheer@utm.my 
Ng Be Cheer is a former graduate student from Polytechnic Ungku Omar in Mechanical Engineering, also holds B.Sc. in Polymer Engineering, M.Eng in Gas Engineering from Universiti Teknologi Malaysia (UTM) and currently doing his PhD in Gas Engineering at Universiti Teknologi Malaysia. He is work at Advanced Membrane Technology Research Center (AMTEC), UTM, Malaysia as Research Officer. He has over 20 years experience in the development of membrane technology and membrane system for reverse osmosis, nanofiltration, ultrafiltration, membrane contactor and gas separation. >>>
He has been appointed as Project Leader for some collaboration projects with industries in membrane technology development. Owing to his years of experiences and research findings in the field of membrane separation technology & engineering, he has authored or co-authored more than 40 research papers. His work has received about 1007 citations and his current H-index is 15. He also co-inventor for 4 granted patent and 11 patent disclosure in Malaysian Patent in membrane system and designed. In year 2014, he has been appointed as Manager of Advanced Materials & Value Added at the HiCOE research centre and collaborate with industries in membrane technology development. He has successfully 
contributed and commercialized membrane technology system such like 2 UF/RO system atRanau, 1 system at Kiulu, Sabah, 6 unit of CSR system at Kelantan, 2 unit portable desalination system for Endau and 1 desalination plant at Pantai Senok, Kelantan.
CURRENT RESEARCH INTEREST:
Flat sheet casting, hollow fiber spinning, gas separation, desalination, drinking water filtration, wastewater treatment, hemodialysis, membrane bio-reactor for sewage wastewater treatment.