ADVANCED MEMBRANE TECHNOLOGY RESEARCH CENTRE (AMTEC)
Higher Institution Centre of Excellence [HICoE]
Universiti Teknologi Malaysia
Global Leader In Membrane Research
*Data from 2008-2021
Total Citations (approximated)
Advanced Membrane Technology Research Centre (AMTEC), previously known as Membrane Research Unit (MRU) was established in 1990 in Universiti Teknologi Malaysia Kuala Lumpur Campus (UTMKL). Upon the organisation restructuring, the research unit has been moved to UTM Johor Bahru in 2002. In 2008, AMTEC has been upgraded as one of the Centres of Excellence (CoE) in UTM. The centre is established to generate new and exciting research projects related to membrane-based technology, to build research networks and collaboration with research universities/industries in Malaysia and worldwide.
Check out our latest events!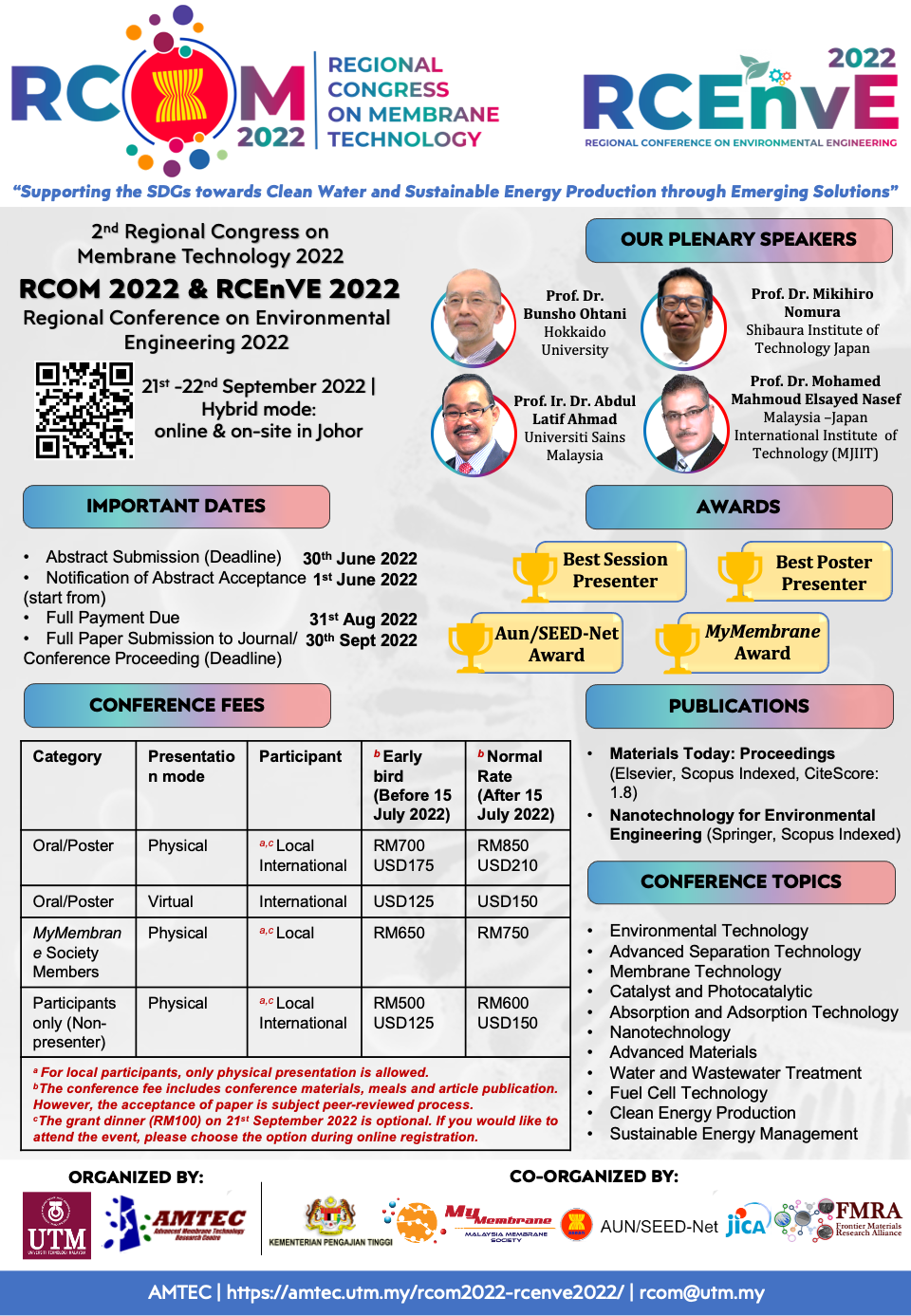 21st-22nd September 2022
Let's Join Us!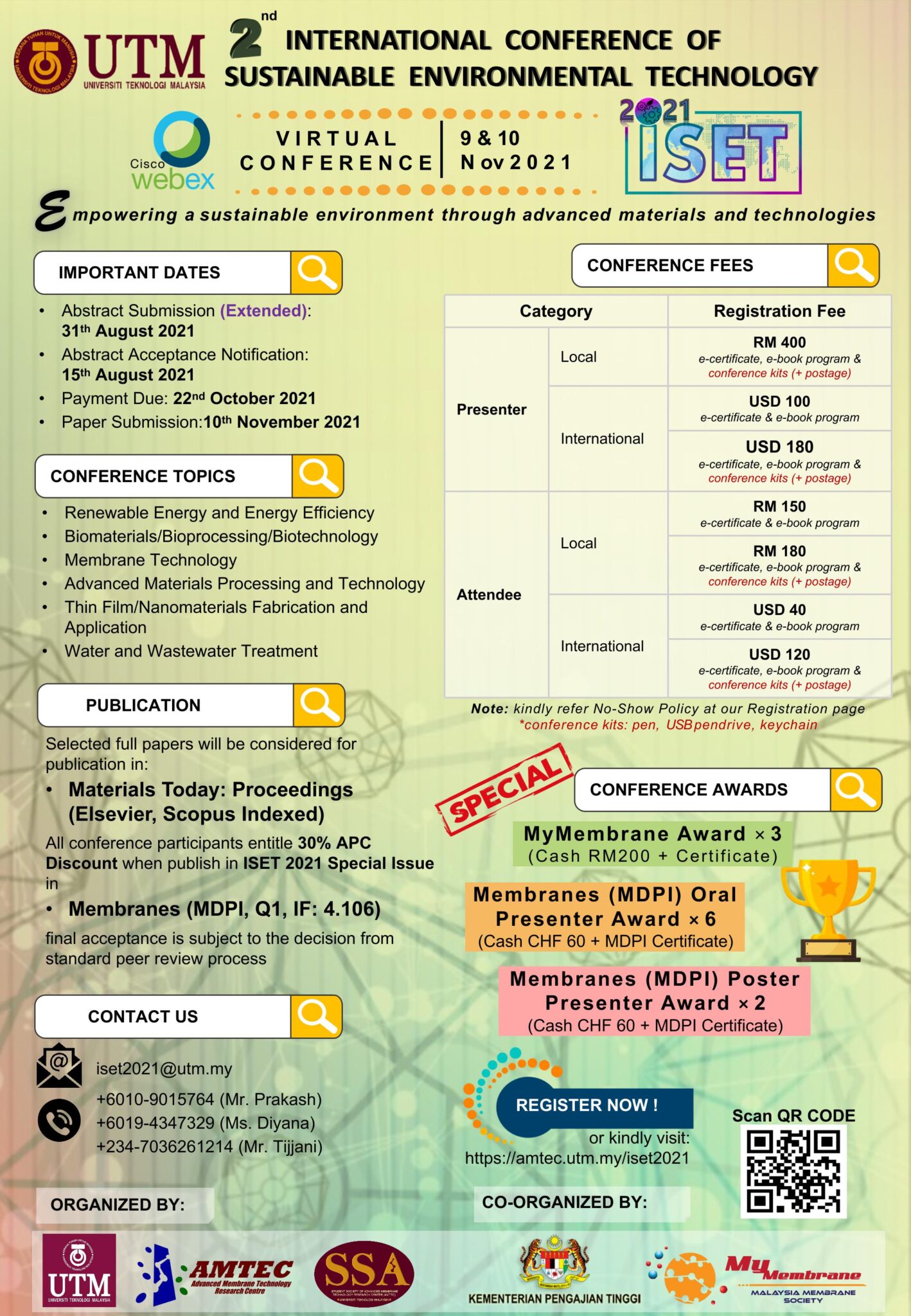 9th-10th November 2021
Ended

Stay up-to-date to our posts!
Majlis Anugerah Persada Cendekia (APeC) 2021 Pusat Penyelidikan Teknologi Membran Termaju yang diadakan di Pulai Springs Resort, Johor Bahru untuk menghargai staf-staf dan pelajar-pelajar yang telah mencapai kecermelangan dalam pelbagai bidang pada tahun 2021. Persada...
Office Hour
Sunday to Wednesday: 8am – 5pm
Thursday: 8am – 3.30pm
Friday and Saturday: Closed
Public Holiday: Closed
Location
Higher Institution Centre of Excellence (HICoE)
Block N29a, Advanced Membrane Technology Research Centre (AMTEC)
School of Chemical & Energy Engineering (SCEE),
Faculty of Engineering
Universiti Teknologi Malaysia, 81310 Skudai Johor
Contact Us
Office : +607-5535624
Email : amtec@utm.my
AMTEC Website by Web Team AMTEC
2022 Copyright © All Rights Reserved