In the past week, a lot of good news has been received. Two are awards at the national level for our researchers and the other are conferences and collaborative meetings. Here are the summary of last week.
INATEX 2018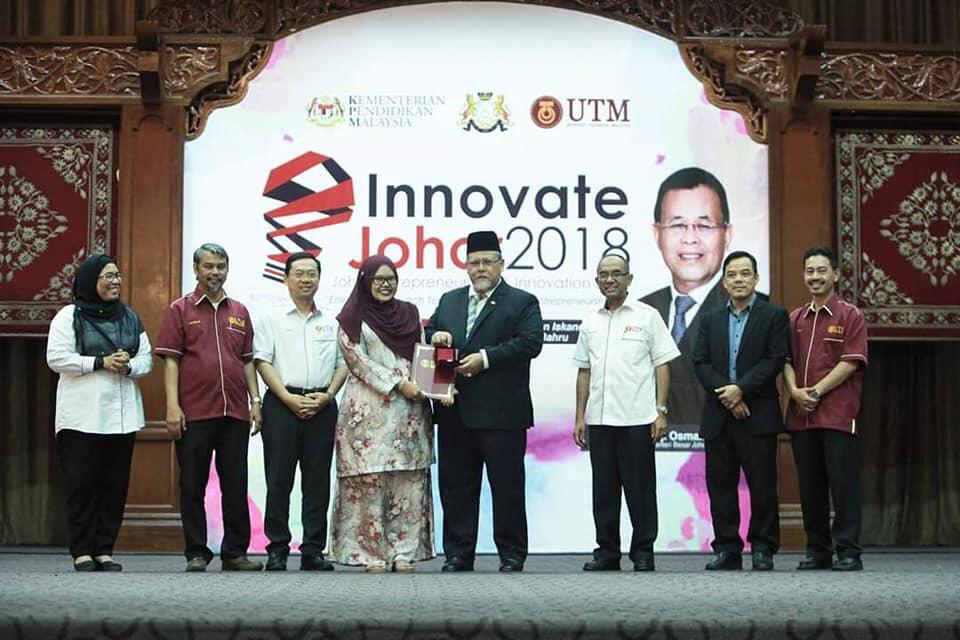 Heartiest congratulations to AMTEC's team on the great achievement in INATEX 2018. Best of the Best Awards, 2 Gold Medals and 3 Bronze Medals and 4 Silver Medals. The awards received as follows:
Dr Norhaniza Yusof : Gold Medal (Best of The Best Award)
Assoc. Prof Dr Mohd Hafiz Dzarfan bin Othman : 1 Gold medal &1 Bronze Medal
Assoc. Prof Dr Juhana Jaafar : Silver Medal
Dr Wan Norharyati Wan Salleh :1 Silver Medal &1 Bronze Medal
Dr Farhana Aziz :Bronze Medal
Dr Goh Pei Sean: 2 Silver Medals
The 11th Regional Conference on Chemical Engineering (RCChE-2018)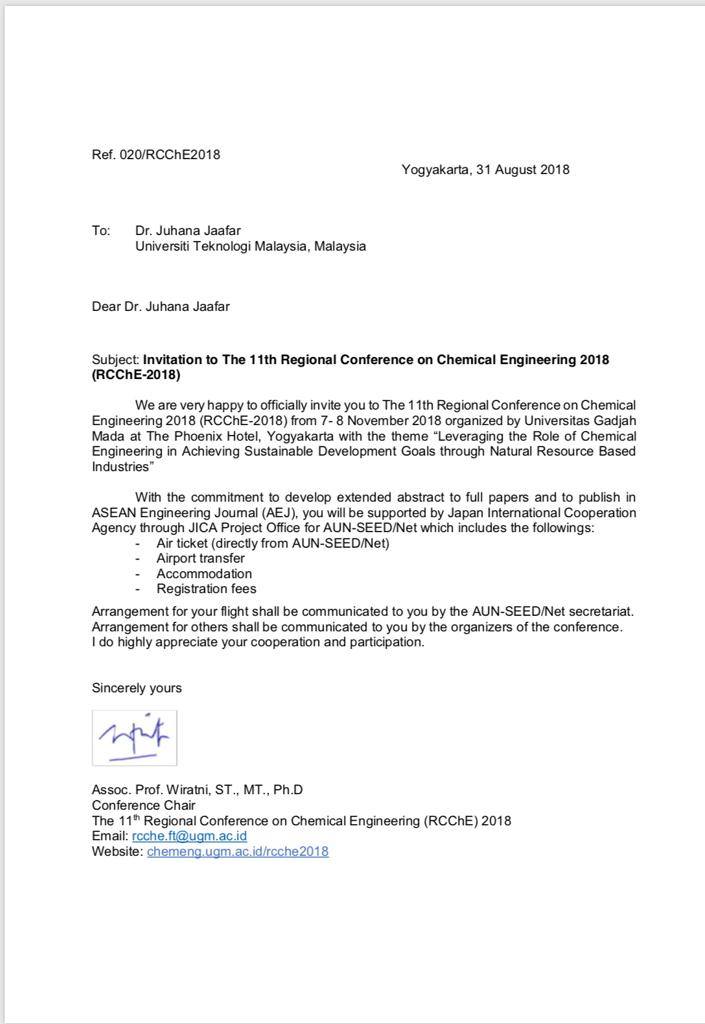 Congratulations to Assoc.Prof Dr Juhana Jaafar for being awarded travel grants to attend The 11th Regional Conference on Chemical Engineering (RCChE-2018) from 7- 8 November 2018 organized by Universitas Gadjah Mada at The Phoenix Hotel Yogyakarta, Indonesia.
The grants are sponsored by Japan International Cooperation Agency through JICA Project Office for AUN-SEED/Net
Malaysian Solid State Science and Technology Society (MASS) Young Researcher Award 2018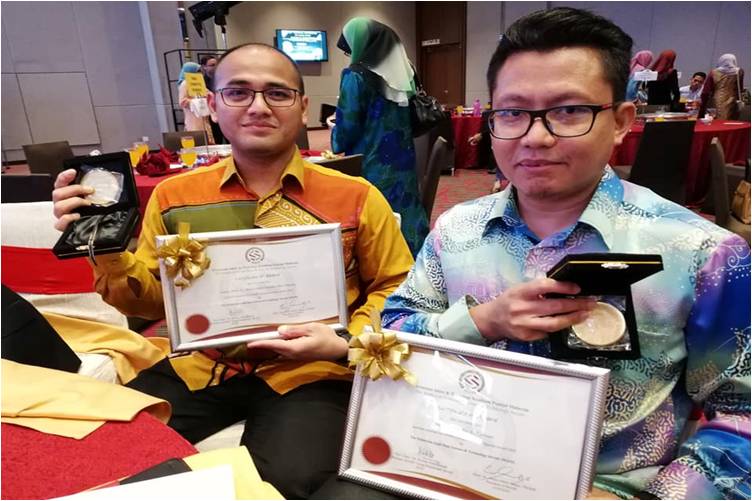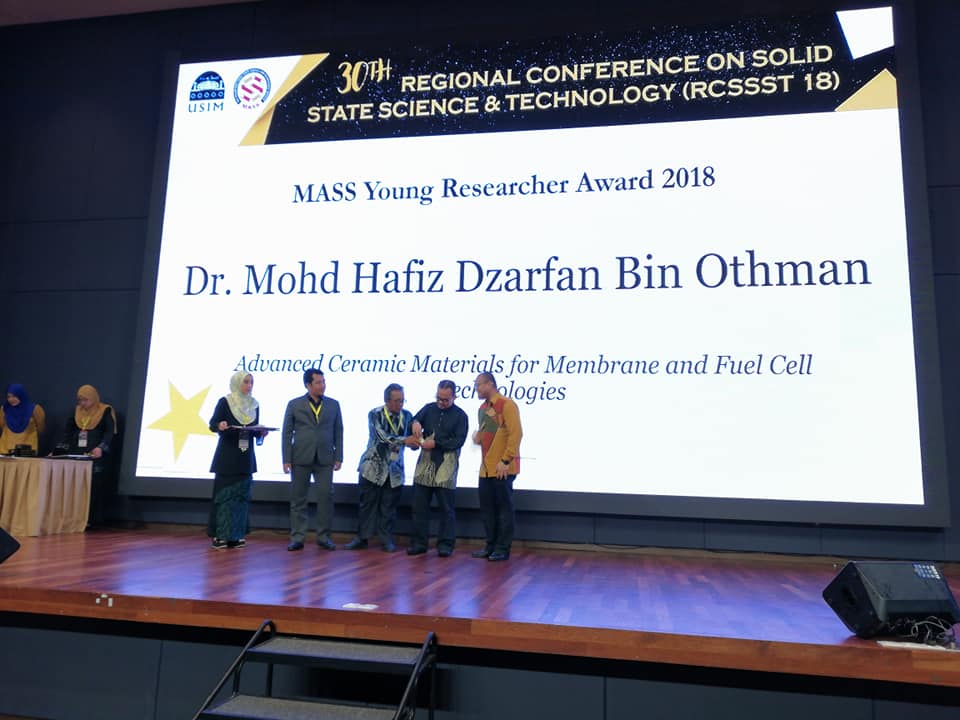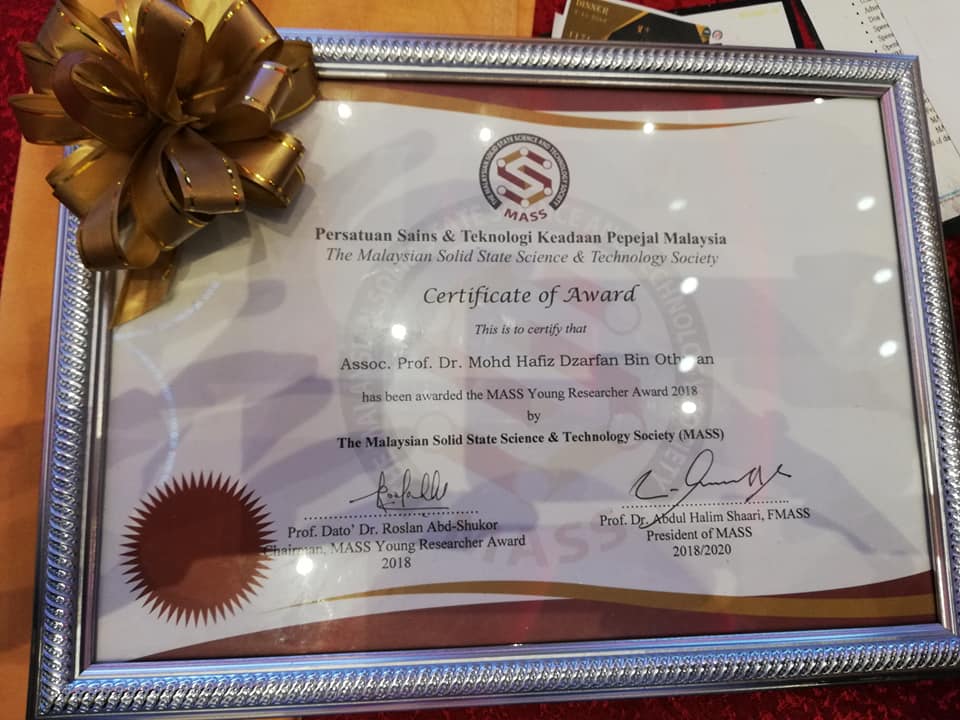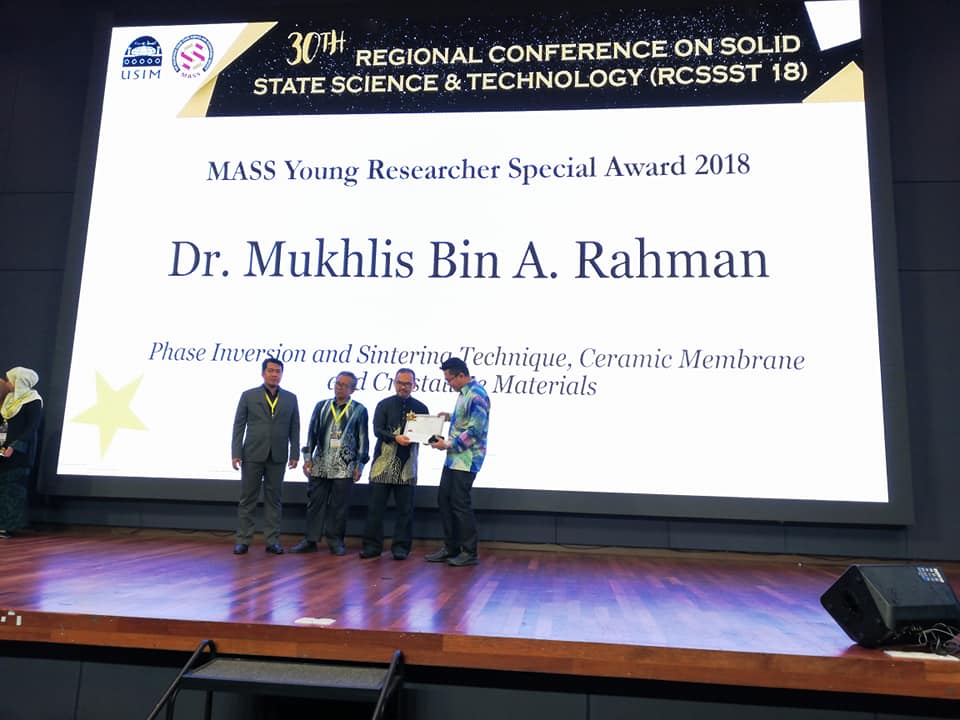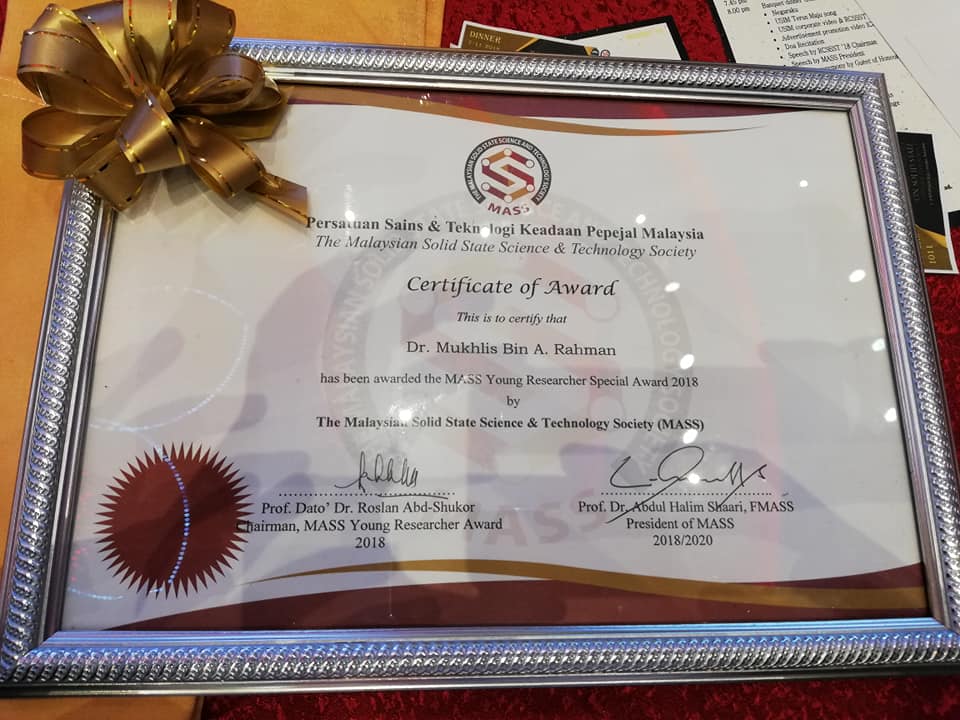 Huge congratulations to Assoc. Prof. Dr Mohd Hafiz Dzarfan Bin Othman and Dr Mukhlis A Rahman for receiving MASS Young Researcher Award 2018 and MASS Young Researcher Special Award 2018, respectively 
Collaborative meeting with SAJ Ranhill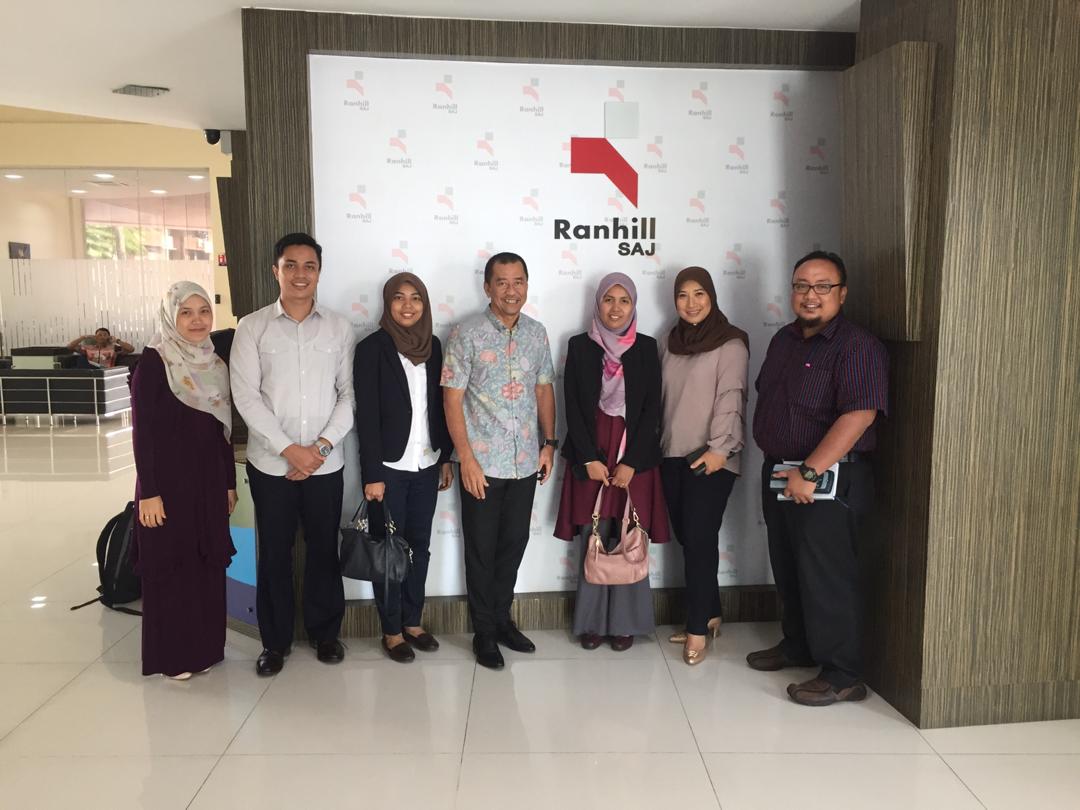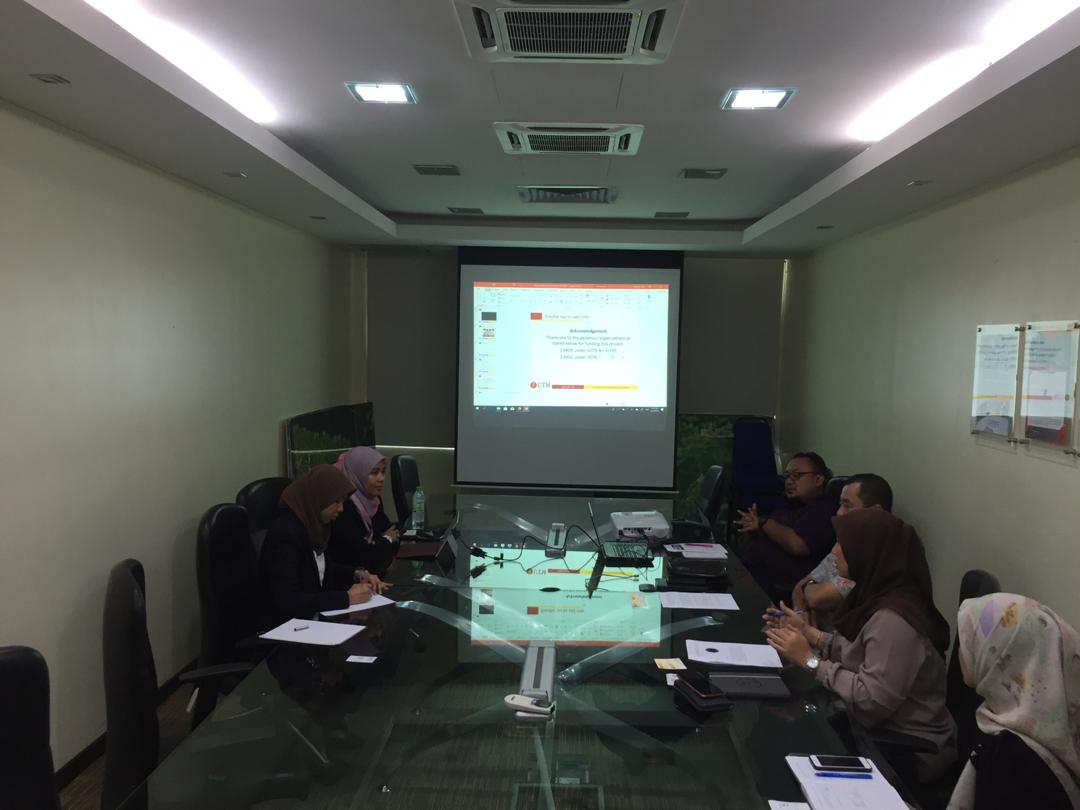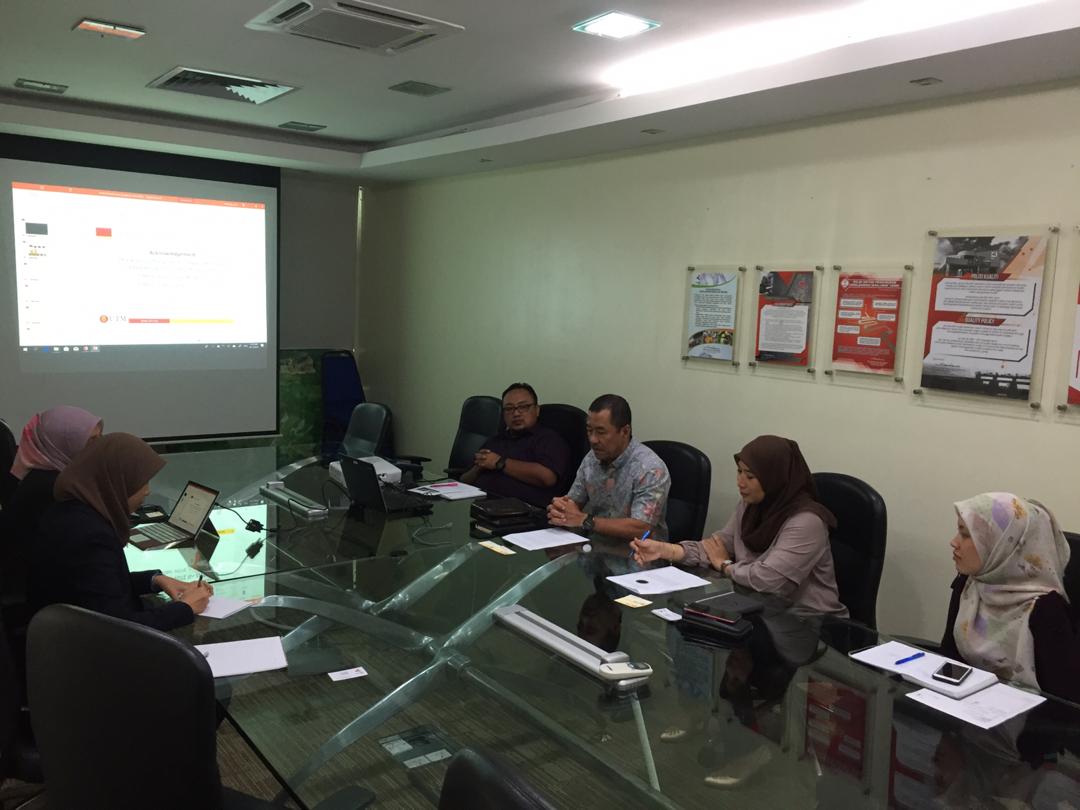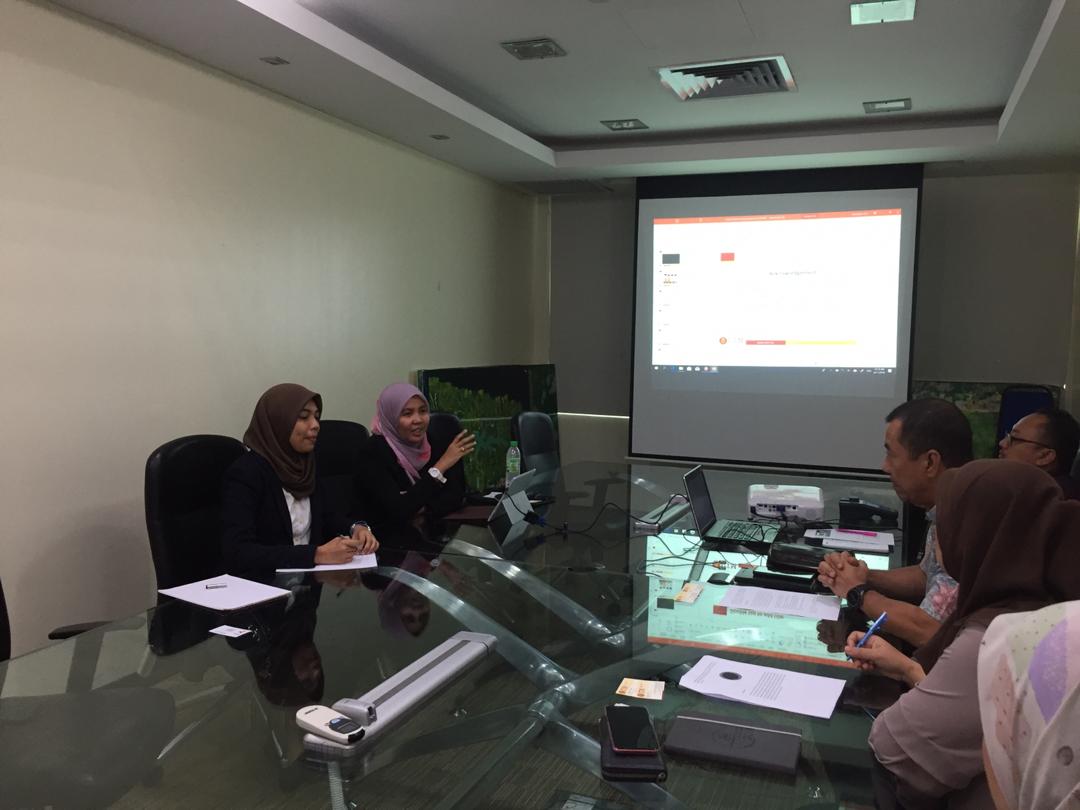 AMTEC members Dr Farhana Aziz and Ms Norafiqah Ismail have attended collaborative meeting with SAJ Ranhill Sdn Bhd in Sri Sembrong Meeting Room at Ranhill SAJ Headquarters,Larkin.