UNIVERSITI TEKNOLOGI MALAYSIA, 4 NOVEMBER 2018 – Industrial Art & Technology Exhibition (INATEX) 2018 is one of the University's program in Research and Development organised by Research Management Center (RMC). INATEX is an R&D exhibition that showcases UTM inventions and inovations 29 October – 31 October 2018 at Dewan Sultan Iskandar (DSI) UTM in conjuction of Innovate Johor 2018. INATEX also acts as a competition for products develop by UTM researchers.
       The purpose of INATEX is to promote the research findings or products to the public by exhibiting the creative inventions and innovative products from UTM researchers. INATEX is also is a platform for UTM researchers to commercialize their research results at a higher level and to form a global network of intellectual partners together with industry. Therefore, researchers should always equip themselves with knowledge and skill and be familiar with the technology and new discoveries in the field of their expertise.
Below are our AMTEC's project leaders who had won the awards from various category in INATEX 2018 :
Our Proud Researcher

Award

Dr. Norhaniza Yusof

– Best of the Best

– Gold

Assoc. Prof. Dr. Mohd. Hafiz Dzarfan Othman

– Gold

– Bbronze

Assoc. Prof. Dr. Juhana Jaafar

– Silver

Dr. Wan Norharyati Wan Salleh

– Silver

– Bronze

Dr. Farhana Aziz

– Bronze

Dr. Goh Pei Sean

 

– Silver

– Silver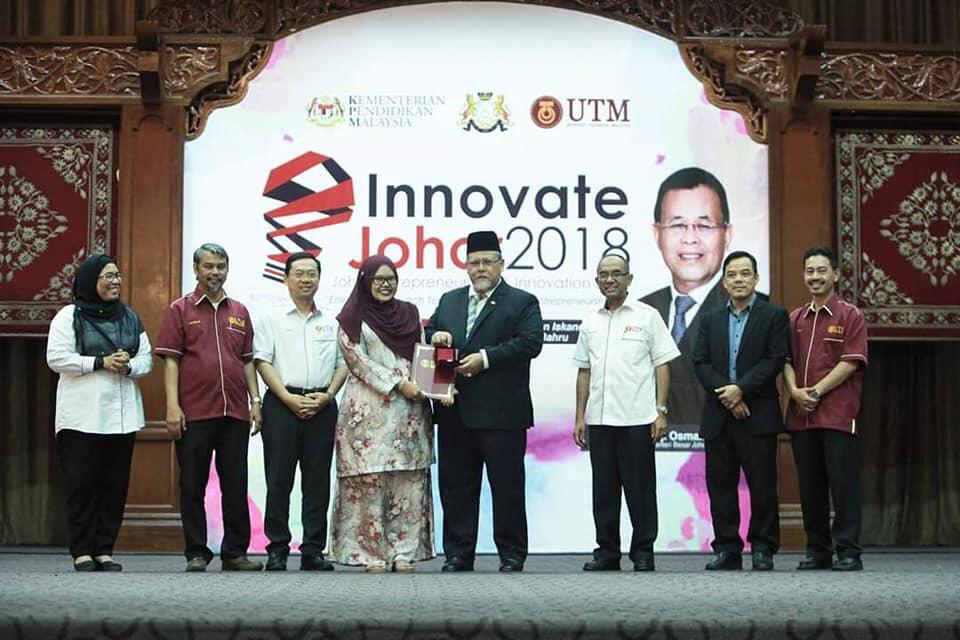 Dr. Norhaniza Yusof receiving the Best of the Best award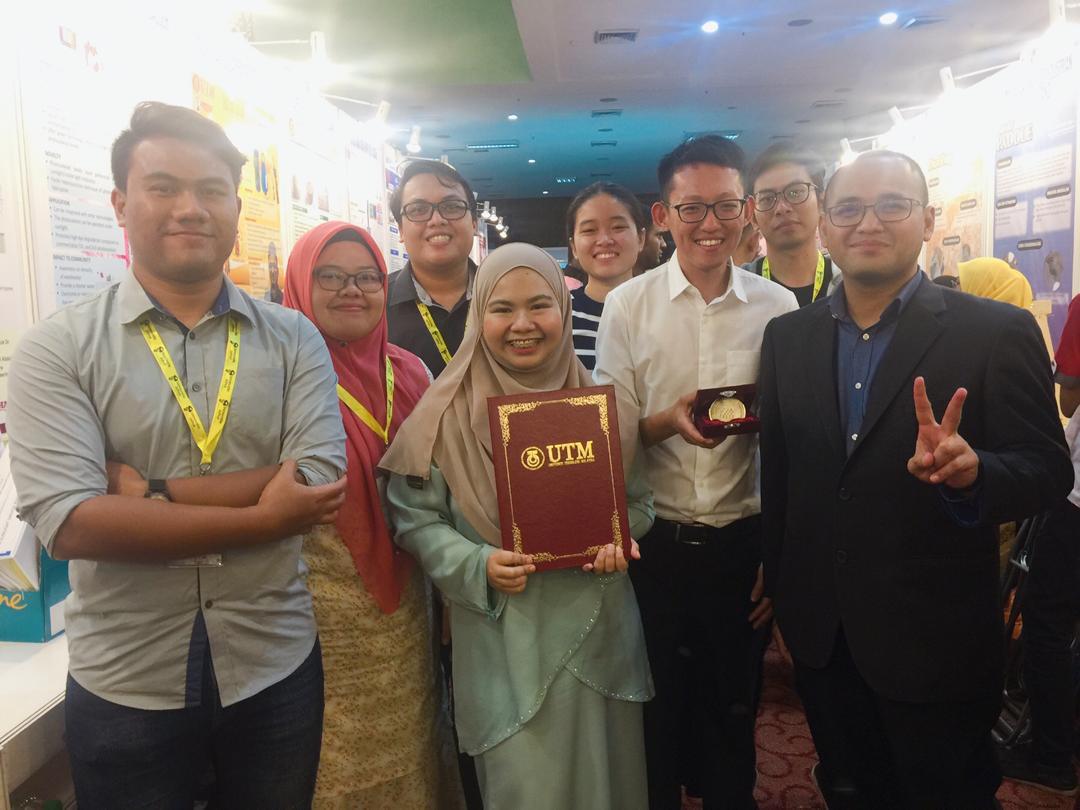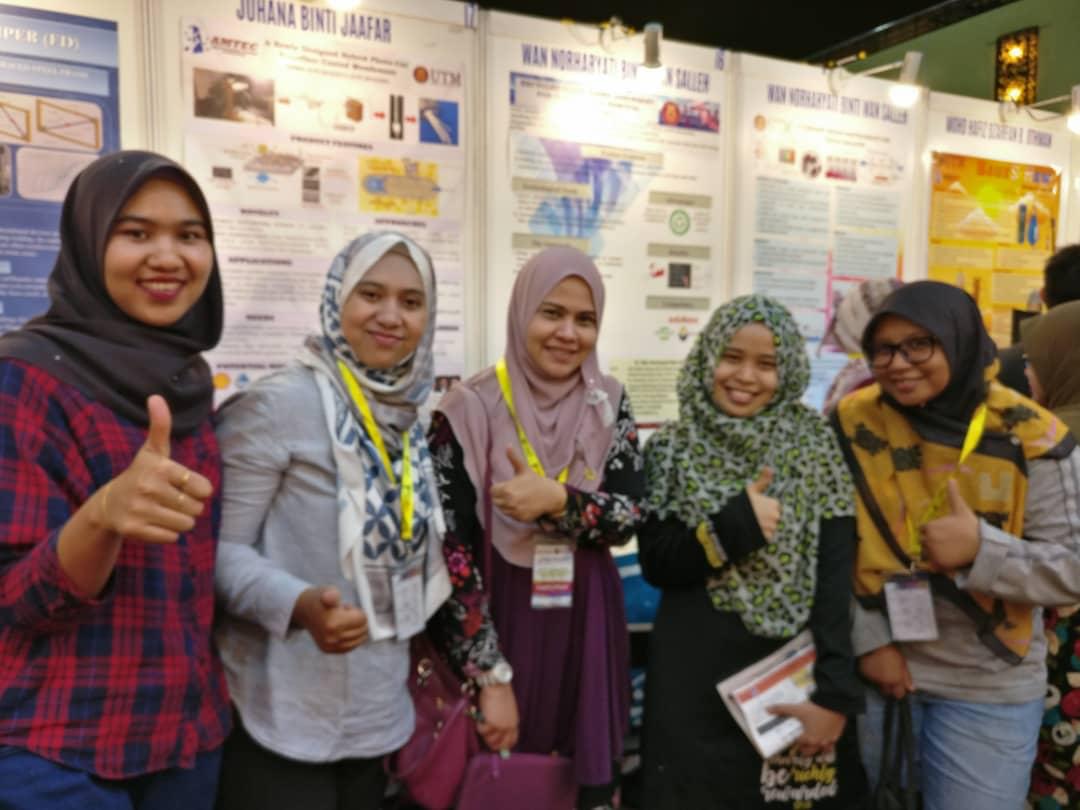 The theme for INATEX : Elevating Communities Through Innovative R&D
| | |
| --- | --- |
| 1. | To promote the latest innovative inventions, products and technologies in R&D developed by UTM researchers to the public and industry. |
| 2. | As a platform for internal assessment for R & D products for competitions at National or International level. |
| 3. | To identify technology or latest products with potential for commercialization. |
| 4. | To provide exposure for UTM researchers on the importance of producing quality research with high standard in order to be accepted by consumers and that can be commercialized to generate income to the University. |
| 5. | To promote a culture of entrepreneurship within researchers by providing basic exposure as a first step towards commercialization of research products. |
| 6. | To promote creativity among UTM researchers through research innovations by combining R & D activities with quality products, the values of aesthetics and ergonomics through the Industrial Art and Design. |
| 7. | To provide a platform for interaction and promoting partnership between UTM researchers and industry for the creation of wealth through innovative R&D and to strengthen beneficial networking between academics, public and industry. |
Heartiest congratulations to AMTEC's team on the great achievement in INATEX 2018. Keep soaring upwards😉
Source : http://rmc.utm.my/inatex/
View the album in our gallery.