Prof. Datuk Dr Ahmad Fauzi Ismail, UTM Vice-Chancellor (Research and Innovation) UTM also Distinguished Fellow AMTEC delivered a plenary lecture in the three-day IRC International Rubber Conference 2018 entitled the Sustainable Water Management for the Rubber Industry at the Kuala Lumpur Convention Center.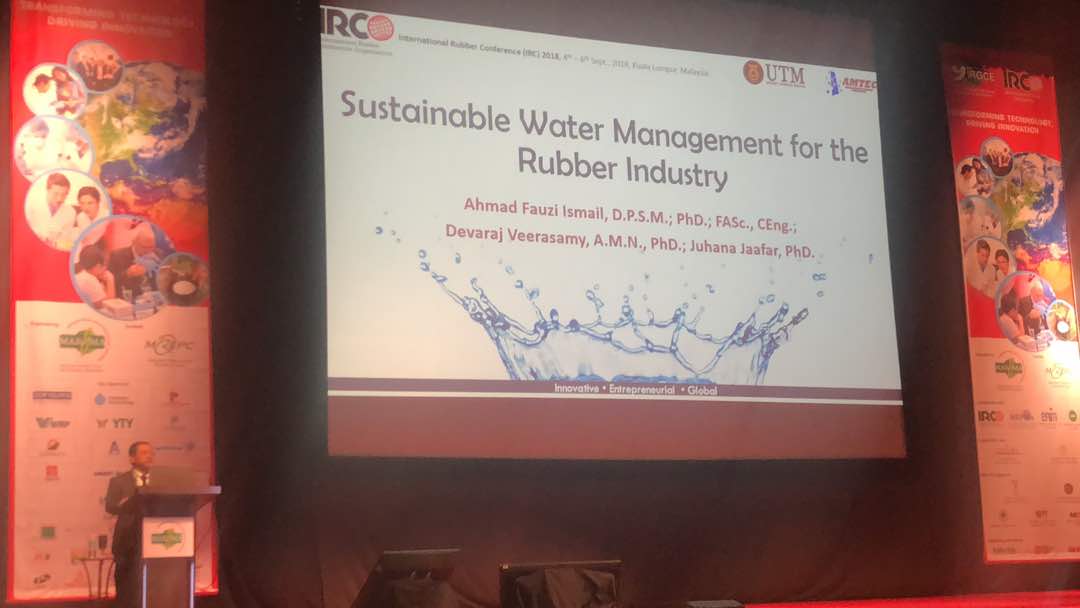 Five  speakers delivered lectures on their respective expertise, some of the expert are J.F. Low Dennis, President of Malaysian Rubber Glove Manufacturers Association, Y. Ikeda, Director of Center for Rubber Science and Technology, Kyoto Institute of Technology.
The inauguration of the conference was officiated by YAB Tun Dr Mahathir Mohamad, Prime Minister of Malaysia.
The International Rubber Conference is held annually under the auspices of the International Rubber Conference Organization (IRCO).
IRC 2018 is organized by The Plastics and Rubber Institute Malaysia (PRIM) with the theme of "Transforming Technology, Driving Innovation"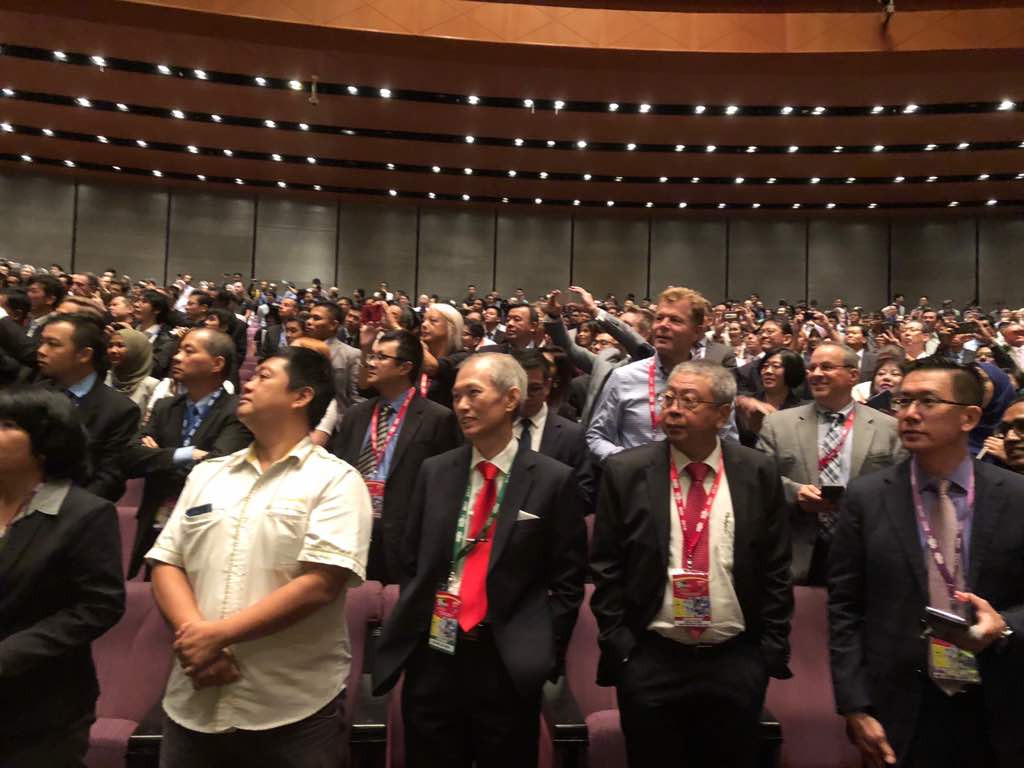 View the album in our gallery.