PALEMBANG, 26 October – Universiti Teknologi Malaysia (UTM) through its Center of Excellence, Advanced Membrane Technology Research Center (AMTEC) has received an invitation for a research collaboration with Universitas Muhammadiyah Palembang (UMP), which is one of the largest Private Higher Education Institutions in South Sumatra, Indonesia. UMP was founded in 1979 under the auspices of the Persyarikatan Muhammadiyah.
The main objective of this collaboration is as a collaborative effort between the two parties in building long-term relationships in membrane technology research in particular. The collaboration will also focus on the program for water treatment commercialization of products and specific consultation projects using membrane technology for future sustainability of raw water sources.
In support of this collaboration program, Senior Research Officer at AMTEC, Ts. Mohd Sohaimi Abdullah was invited to the UMP to conduct the first research collaboration activities by providing training and sharing of technology transfer expertise in the use of membrane water treatment systems using membrane technology. This activity also provided an early exposure to water splitting technology using membrane technology to the academic staff and students who were increasingly being recognized by researchers at the university as a science and technology development tool in the treatment of raw water and wastewater.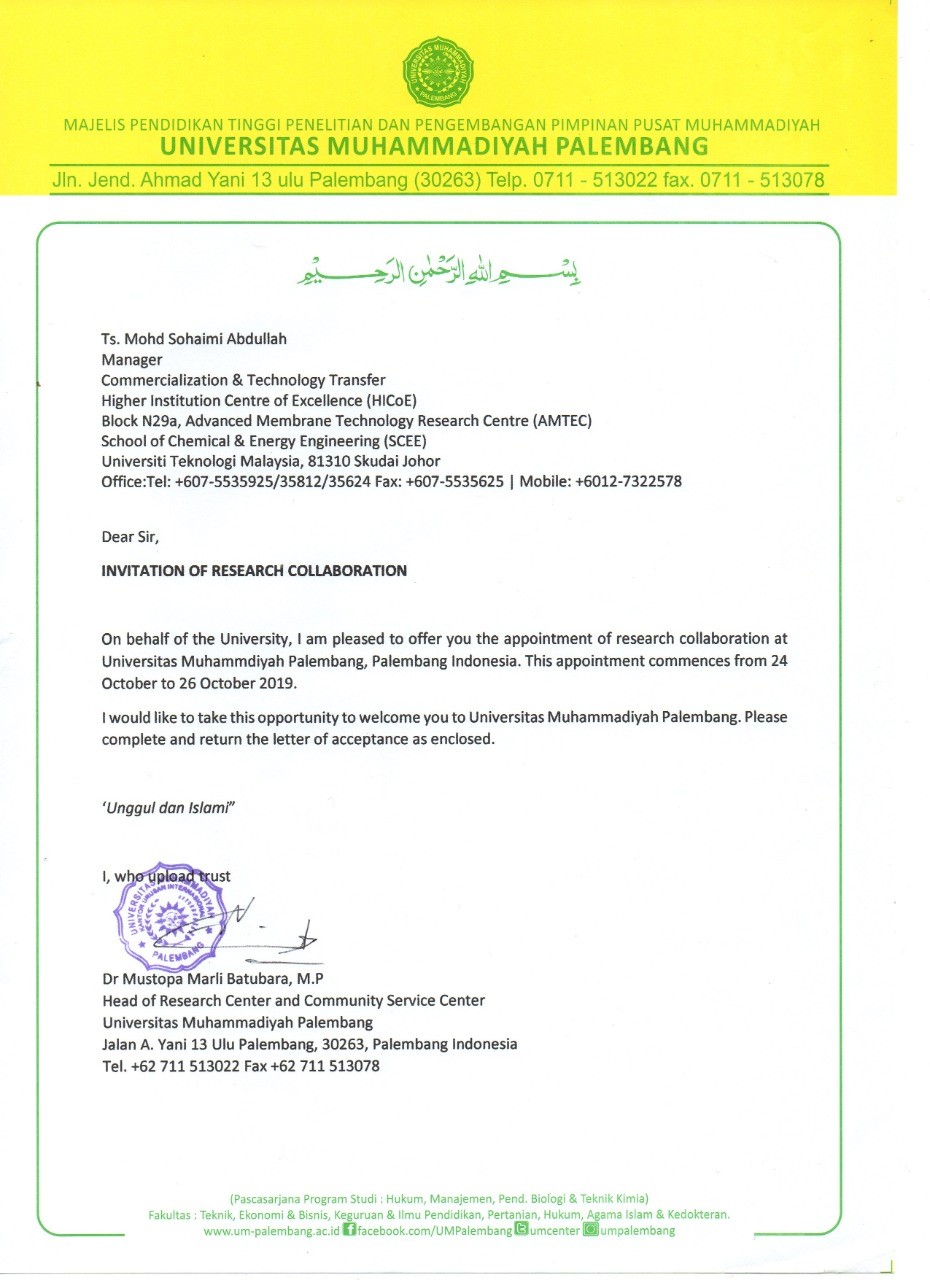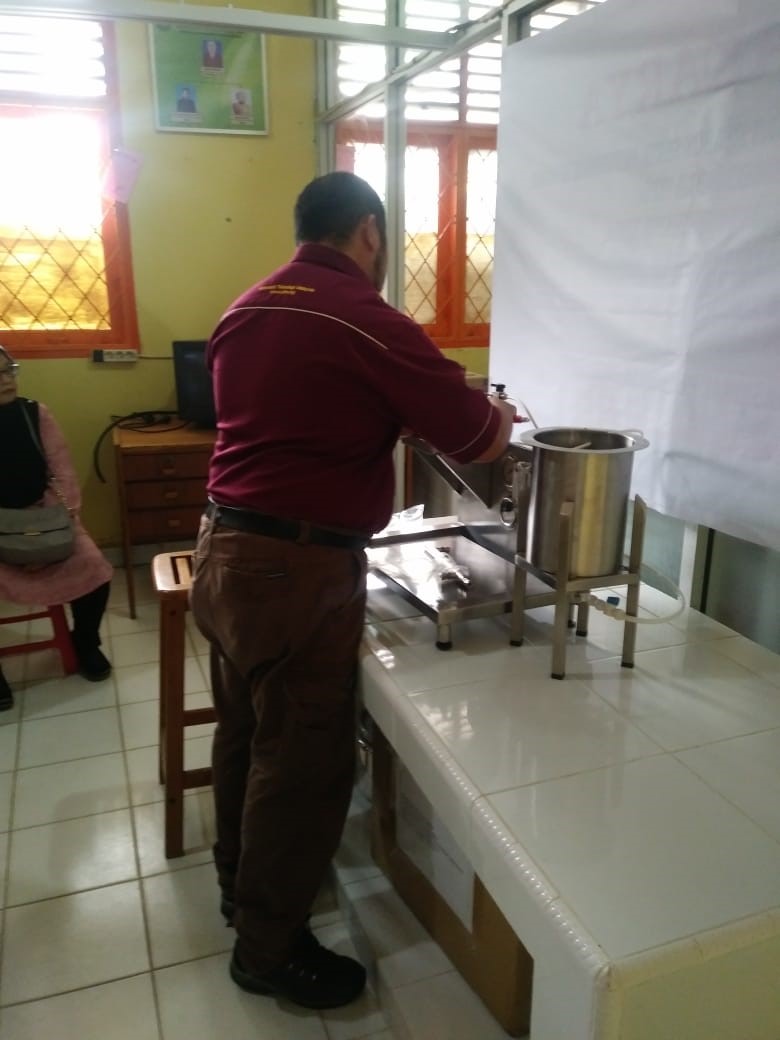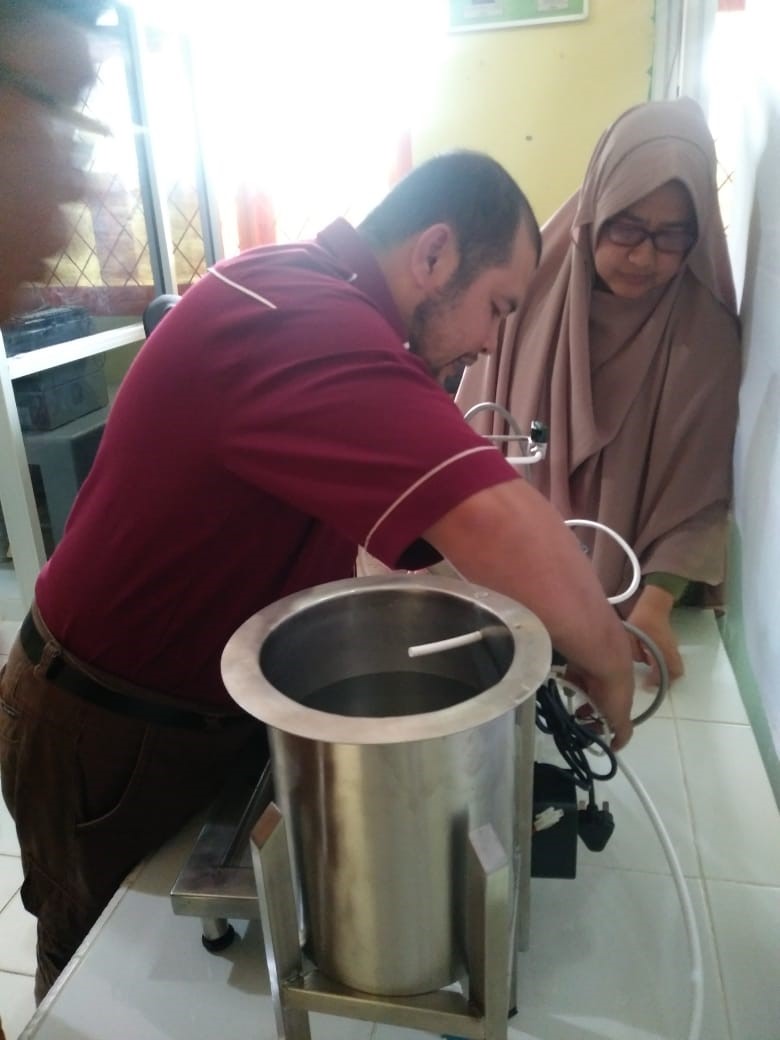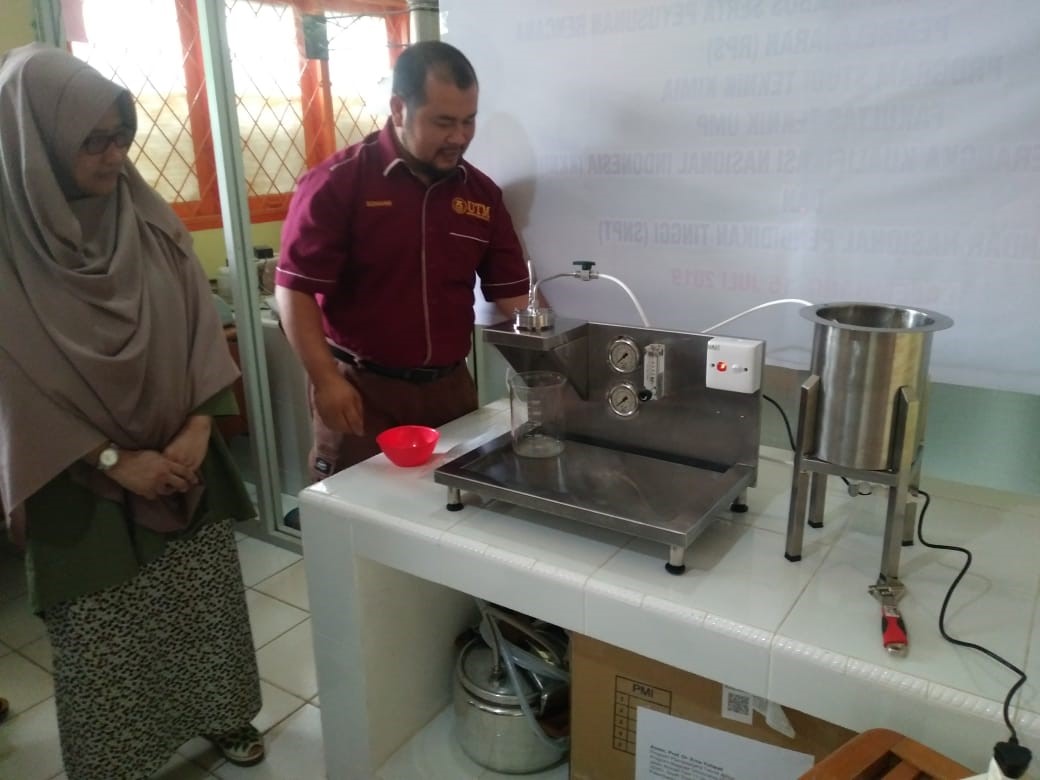 Senior Research Officer, Ts. Mohd Sohaimi Abdullah briefed and trained the water treatment system testing system using membrane technology to Associate Professor Dr. Erna Yuliwati and a graduate student in the Fakultas Teknik, Universitas Muhammadiyah Palembang.