GAS FITTER CLASS I,II & III
Gas Supply Regulations 1997 "Every work on a gas installation shall be supervised by a competent person employed by the Gas Contractor who is carrying out the installation work".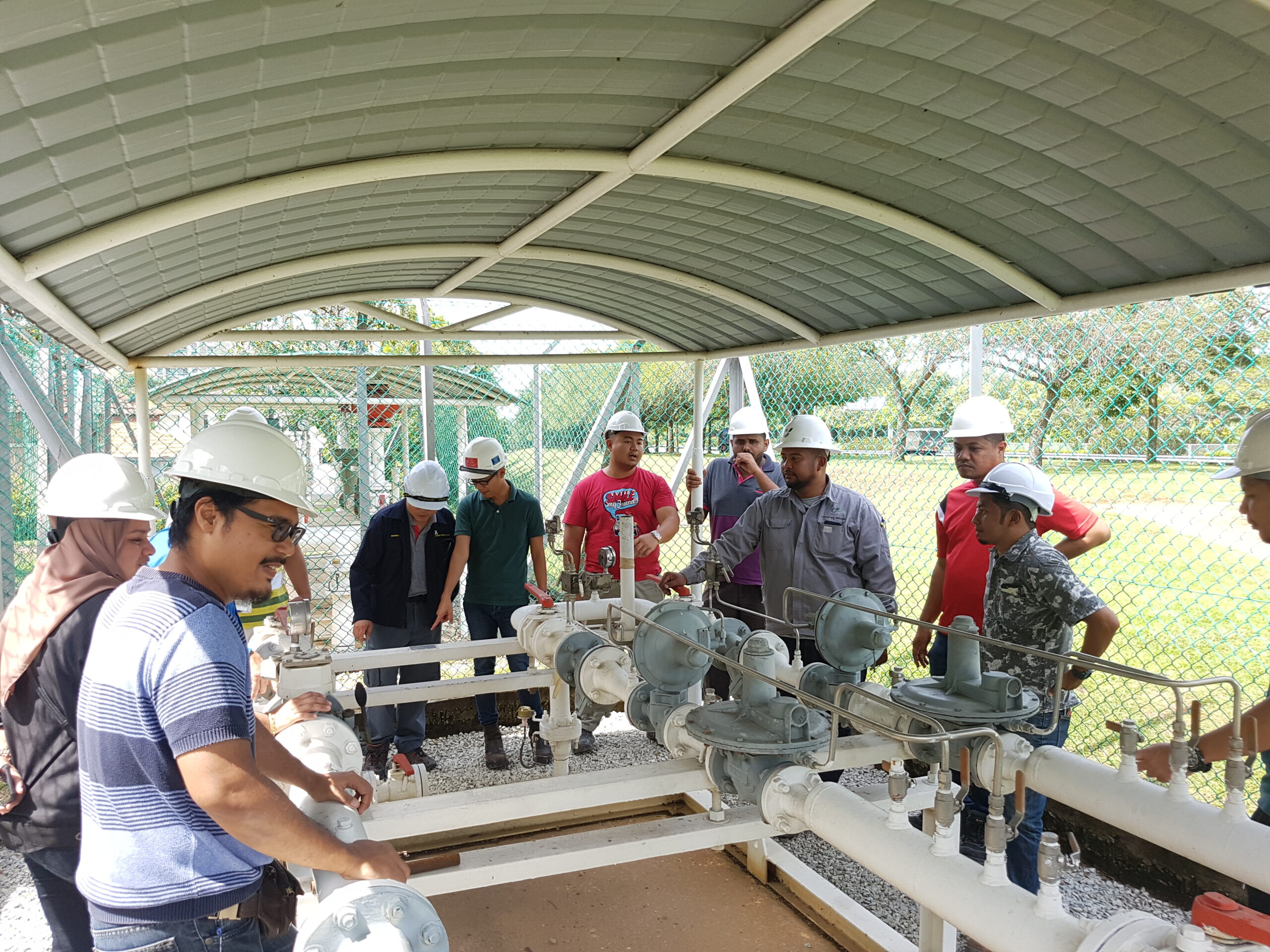 Syllabus has been designed to cater requirements of Malaysian Gas Supply Act (1993) / Gas Supply Regulations (1997).
The course has been organised to prepared candidates for gas competency oral interview by Gas Department, Energy Commission.
Competent Facilitators from university and industry
Complete lecture material in English and Bahasa Malaysia
Full time or Part time basis enrollment
To train local fitters in gas engineering technology on low and medium pressure reticulation system (LPG and Natural Gas) for housing, commercial and industrial areas in line with requirements of Malaysian Gas Supply Act (1993) and Gas Supply Regulations (1997).
of final-year Gas Fitter Class I, II & III students who completed the Course in 2021 were satisfied with the overall quality of their course.
Technicians
Site Supervisors
Gas Contractors with / without registration with PKK, CIDB and
Energy Commission
Future Gas Contractors
Individual involved in the gas industry
Certificate will be awarded to candidates after passing all the required modules and papers and completing all payable fees. The certificate will be issued by Universiti Teknologi Malaysia (UTM) upon the recommendation of the organizing committee.
The minimum entry requirement is at least possess a Sijil Pelajaran Malaysia (SPM)
As per description given by the Malaysian's Act 501:
One year experience in any gas installation
Ability to converse and literate
Age of 18 and above
The course will be on PART TIME and IN-HOUSE basis. Class will be held on Saturdays and Sunday once in every two weeks.
The overall duration is estimated to be four to five months. while for IN-HOUSE basis, the course will be conducted at various locations including Kuala Lumpur, Alor Setar, Kota Bharu, Kuantan, Johor Bahru and Sabah.
Candidates will be informed and updates on the closest location. If the number of participants is sufficient and participants are fully sponsored by a company, course could be conducted at the company's premise.
Participants that fulfileld the attendance requirement will be allowed to attend the module evaluation. The evaluation will be conducted in close book mode and supervised by the Gas Department, Energy Commission of Malaysia.
Participants should ensure 70% attendance during course period for eligiblity of modules evaluation.
NEXT CLASS
GAS FITTER CLASS I (Series 2)
Date : 23 July 2022
Platform : Online Class
Class Schedule : JADUAL KURSUS JURUGEGAS KELAS II SIRI 37 (2022)
NEXT CLASS
GAS FITTER CLASS II (Series 37)
Date : 23 July 2022
Platform : Online Class
Class Schedule : JADUAL KURSUS JURUGEGAS KELAS II SIRI 37 (2022)
NEXT CLASS
GAS FITTER CLASS II (Series 38)
Date : 23 February 2022
Platform : Online Class
Class Schedule : TBA
FITTERS CLASS I
GF1-01 : Piping System for NG & LPG III
GF1-02 : LPG Storage System II
GF1-03 : Pipes Sizing II
GF1-04 : Meter and Regulator Selection II
GF1-05 : Testing, Purging and Commissioning II
GF1-06 : Project Management II
GF1-07 : Corrosion Control
GF1-08 : Codes & Standards for Natural Gas LPG
GF1-09 : Gas Supply Act 1993 and Gas Supply Regulations 1997
Site Visit
Examination : Paper I & Paper II | Project Management
Course Duration: 3 Months (Part Time) | 2 Weeks (Full Time)
FITTERS CLASS II
GF2-01 : Piping System for NG & LPG II
GF2-02 : LPG Storage System I
GF2-03 : Pipes Sizing I
GF2-04 : Meter and Regulator Selection I
GF2-05 : Testing, Purging and Commissioning I
GF2-06 : Combustion Process
GF2-07 : Gas Burner System
GF2-08 : Venting System
GF2-09 : Control System
GF2-10 : Gas Pipe Welding
GF2-11 : Project Management I
GF2-12 : Codes & Standards for Natural Gas LPG
GF2-13 : Gas Supply Act 1993 and Gas Supply Regulations 1997
Site Visit
Examination : Paper I, Paper II, Paper III
Course Duration: 4 Months (Part Time) | 3 Weeks (Full Time)
FITTERS CLASS III
GF3-01 : Properties of Fuel Gases
GF3-02 : Piping System for NG & LPG I
GF3-03 : Inspection, Testing and Purging
GF3-04 : Service and Maintenance of Piping System
GF3-05 : Codes & Standards for Natural Gas LPG
GF3-06 : Gas Supply Act 1993 and Gas Supply Regulations 1997
Laboratory Practical Session
Site Visit
Examination : Paper I & Paper II
Course Duration: 2 Months (Part Time) | 2 Weeks (Full Time)