HAZARD AND OPERABILITY STUDY COURSE (HAZOP)
Hazard and operability analysis (HAZOP) is structured technique to analyze, examine and conduct a risk management. In particular, HAZOP is a systematic method to identify a potential hazard in the work process and determine the operability issues that may lead to unfortunate events. Theoretically, hazardous events are assume to be caused by deviation from design or operating intentions. Identification of such deviations is assisted by a sets of guide words that aids stimulate imagination of the HAZOP engineering team members to Spot a potential hazardous deviation.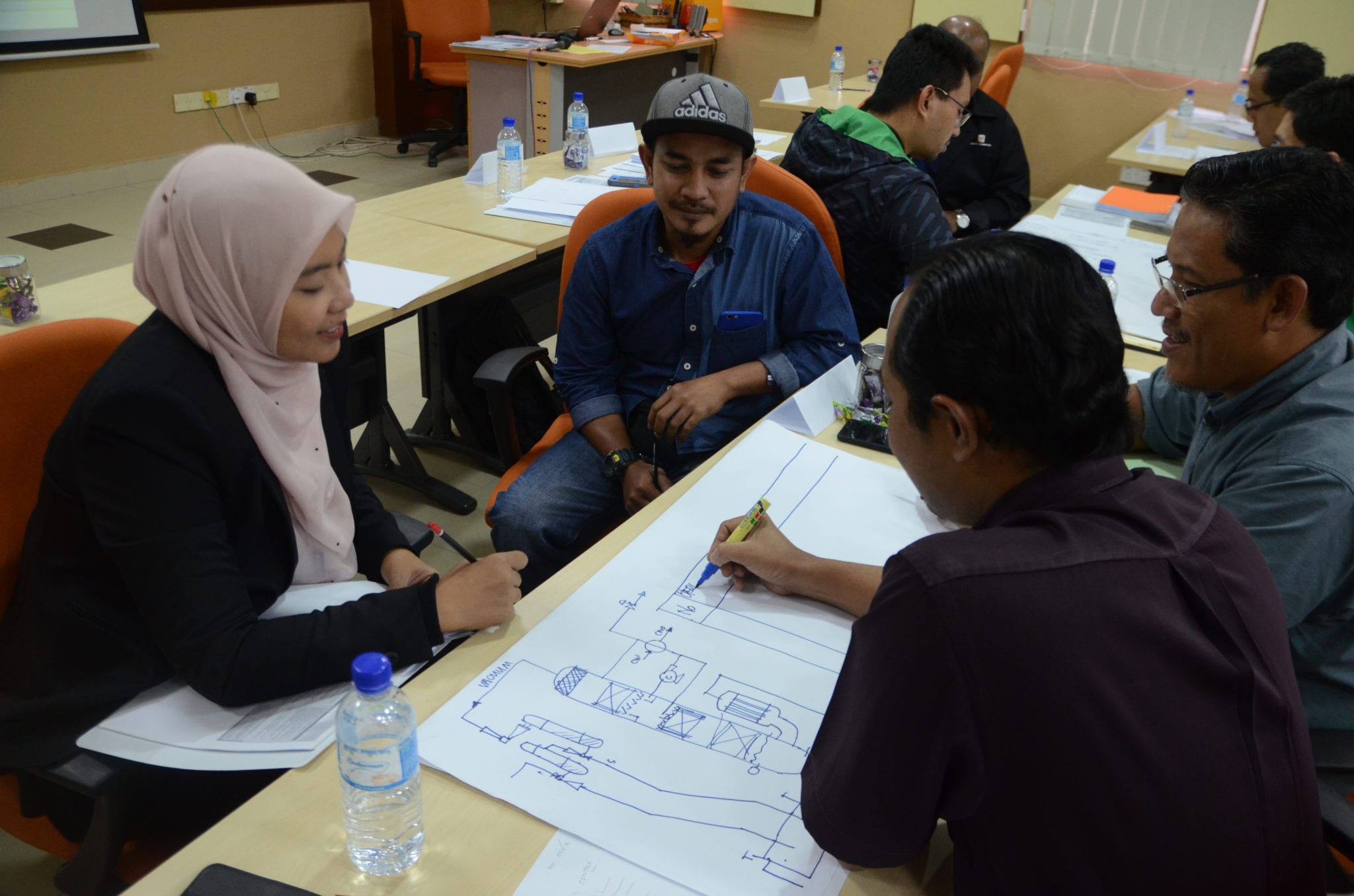 At the end of the course:
To review a process or design for any potential hazard.
To improve the safety of existing facilities.
To be able to do risk assessment for a system.
Guaranteed 10 CEP Point Approved (HRDF Claimable)
Chemical Plant Designer
Plant Manager
Process Engineer
Production Manager
Maintenance Engineer / Manager
Safety and Health Officer
The minimum entry requirement is a Diploma or Degree in any accredited engineering discipline from recognized institution.
This course wil be held in Universiti Teknologi Malaysia, Johor Bahru. The Date will be update on the schedule below. The duration for this classess are 2 Days in Face to Face Classes
HAZARD AND OPERABILITY STUDY COURSE (HAZOP)
Date    :  13 – 14 DECEMBER 2023
Platform :  UTM JB (FACE TO FACE)
Payment and Features : 
Rm1500/Person – (Normal Price)
Rm1800/Person – (HRDC Claim)
CEP: 10 DOSH CEP Points
HRDF Claimable
Day 1 Programme:
INTRODUCTION TO PROCESS SAFETY
HAZOP METHODOLOGY
HAZOP WORKSHOP 1
HAZOP WOKRSHOP 2
Day 2 Programme:
DESIGN REVIEW ON THE EQUIPMENT* DESIGN & CONTROL OPERATION PRIOR TO HAZOP STUDY
HAZOP WORKSHOP 3 (BATCH OPERATION)
HAZOP WORKSHOP 4 (COMPLEX OPERATION)
GROUP WORK PRESENTATION & DISCUSSION