What is Responsible Person?
"Responsible Person" in a premise refers to the individual that holds a licence (Individual Gas Licence) or a user or an occupant, the owner of the premise or an individual with full authority assigned by the user or occupant towards the responsibility in managing the gas pipeline or any gas installation on the premise.
The task assigned for the "Responsible Person" according to the Gas Supply Act 1993 / Gas Supply Regulations 1997 are:
Regulations 62(2) – To ensure that the permanent gas pipeline is clearly identified during the duration of its use.
Regulations 63(2) – If there were or suspected gas leakage occurs on the premise ground, necessary action must be taken to stop the gas supply in order to avoid further leakage.
To cater the needs of the officers by employing a sense of responsibility as well as ensuring gas operation safety and continuous monitoring of gas pipeline system. Responsible person is also required to ensure if there were gas leakage, ensuring all safety standards are followed prior to gas supply and also to equipped them with the ability to manage records.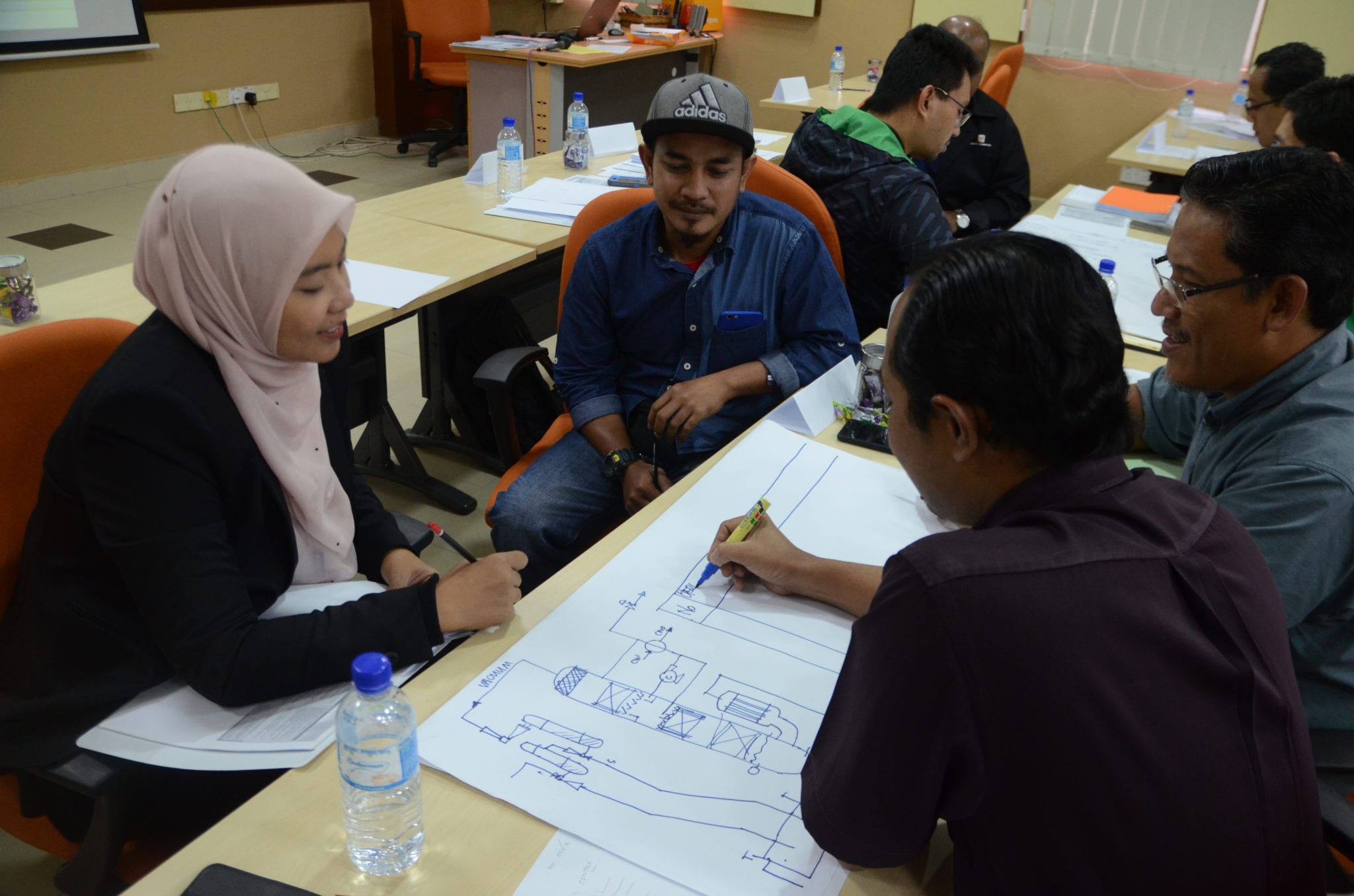 This syllabus was made to comply with the Gas Supply Act 1993/Gas Supply Regulations 1997/Gas Act A1515
The participant will be taught on theoretical and practical knowledge (site visit) regarding the safety and operation of gas system intallation.
A complete set of lecture notes is provided for the participants.
A suitable venue for site visit will be arranged accordingly during the duration of this course.
The facilitators involved are of experienced lectures from UTM and professionals from relevant gas industries.
The course can be made to suit the customer's clients request provided that the number of participants are sufficient and can be conducted at the clients/customer premieses.
Ensure installation is maintained in good and efficient working order.
Ensure safety measures are observed during operation and maintenance work.
Ensure pipeline can always be identified.
Ensure gas shut off when gas leak or escape.
Ensure gas is re-supplied safely after shut-off.
Keep maintenance record.
Attend and assist regulatory inspections.
Implement repairs or alterations as advised by competent person.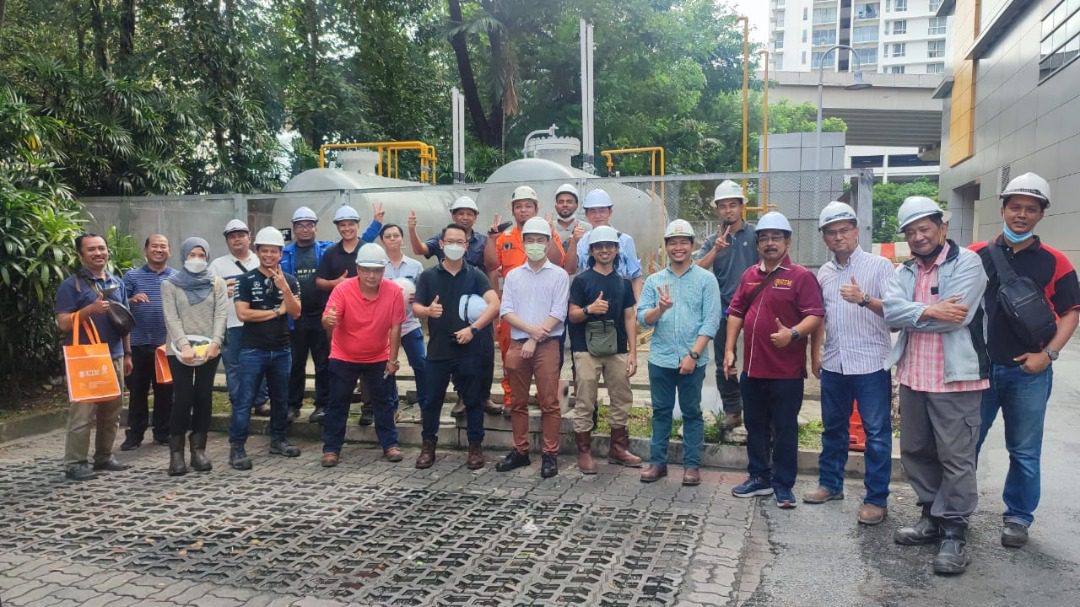 of candidates for Responsible Person whom completed the Course in January 2022 were satisfied with the overall quality of their course.
Technicians
Gas installation operators
Maintenance personnel
Building owners
Consumers
Occupiers
Any person authorised by the consumer or occupier
Licensee of Private Gas Licence
This course is open for anyone from different fields or background that may deemed appropriate for the gas safety in building.
3 Days course located at Universiti Teknologi Malaysia, Kuala Lumpur and Online via Webex
RP-01       : Properties of Gases Fuel
RP-02       : Basic Piping System
RP-03 (A) : Safety Aspect
RP-03 (B) : Service and Maintenance
RP-04        : Gas Supply Act Regulation 1993
RP-05        : Site Visit
Certificate of attendace is fully endorsed by Energy Comission
UPCOMING CLASS (ENDED)
RESPONSIBLE PERSON (147 SERIES)
Date : 21-23 February 2023 
Venue : Face to Face and Online (UTM Johor Bahru)
UPCOMING CLASS
RESPONSIBLE PERSON (148 SERIES)
Date : 14-16 March 2023
Venue : Face to Face and Online (UTM Johor Bahru)
UPCOMING CLASS
RESPONSIBLE PERSON (149 SERIES)
Date : 25-27 April 2023
Venue : Face to Face and Online (UTM Johor Bahru)
UPCOMING CLASS
RESPONSIBLE PERSON (150 SERIES)
Date : 23-25 May 2023 
Venue : Face to Face and Online  (UTM Johor Bahru)
UPCOMING CLASS
RESPONSIBLE PERSON (151 SERIES)
Date : 26-28 June 2023 
Venue : Face to Face and Online   (UTM Johor Bahru)
UPCOMING CLASS
RESPONSIBLE PERSON (152 SERIES)
Date : 25-27 July 2023
Venue : Face to Face and Online  (UTM Johor Bahru)
UPCOMING CLASS
RESPONSIBLE PERSON (153 SERIES)
Date : 28-30 August 2023 (Start Isnin)
Venue : Face to Face and Online   (UTM Johor Bahru)
UPCOMING CLASS
RESPONSIBLE PERSON (154 SERIES)
Date : 25-27 September 2023 (Start Isnin)
Venue : Face to Face and Online   (UTM Johor Bahru)
UPCOMING CLASS
RESPONSIBLE PERSON (155 SERIES)
Date : 24-26 Oktober 2023
Venue : Face to Face and Online  (UTM Johor Bahru)
UPCOMING CLASS
RESPONSIBLE PERSON (156 SERIES)
Date : 28-30 November 2023
Venue : Face to Face and Online   (UTM Johor Bahru)
UPCOMING CLASS
RESPONSIBLE PERSON (157 SERIES)
Date : 26-28 December 2023
Venue : Face to Face and Online   (UTM Johor Bahru)