TRIZ Training Workshop Series 2023
TRIZ is the Russian acronym for the "Theory of Inventive Problem Solving". TRIZ is a systematic approach for understanding and solving any problem and a catalyst for innovation and invention.
TRIZ Level 1 Professional Certification Workshop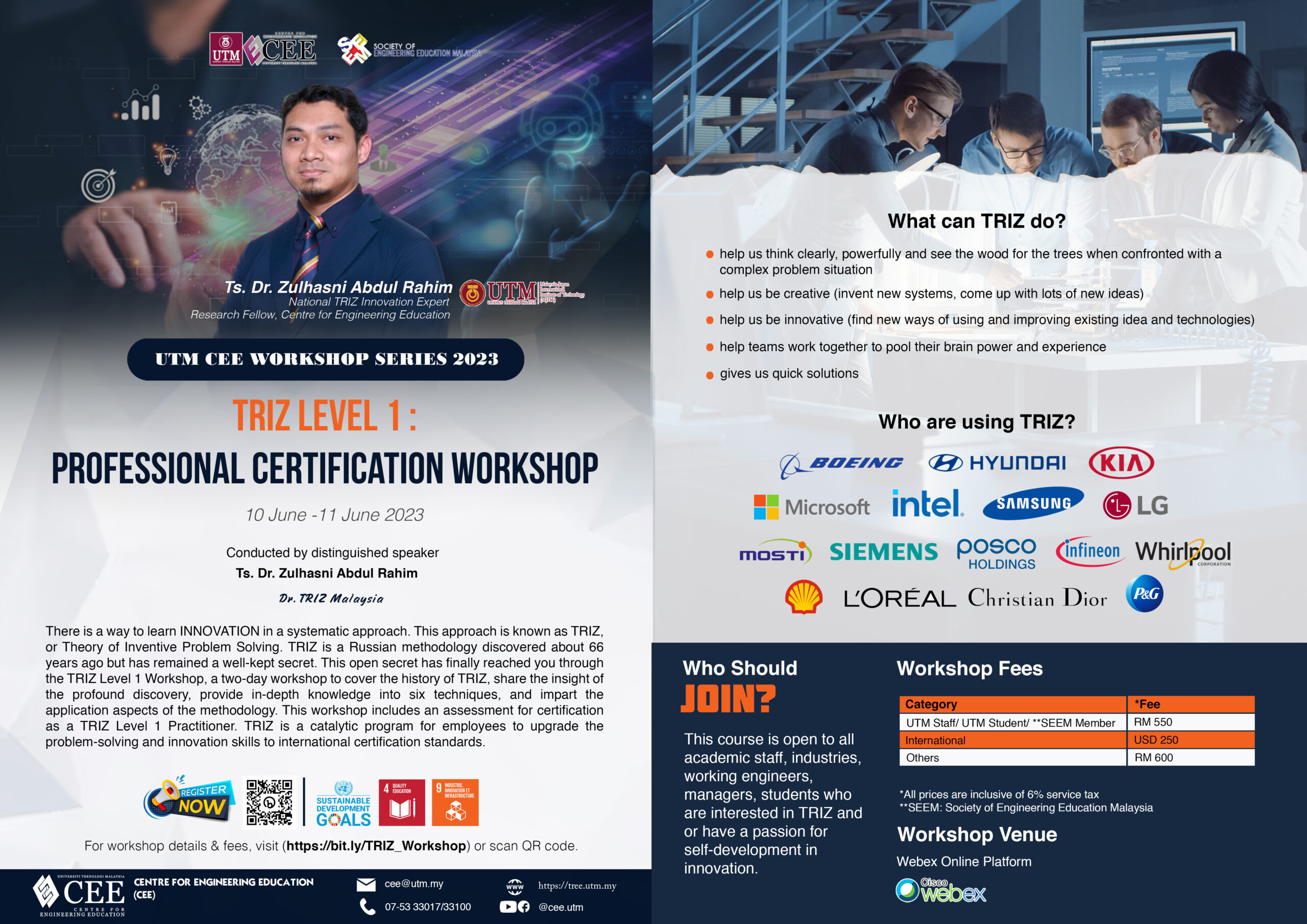 Date: 10 – 11 June 2023
Venue: Online Platform (Cisco Webex) 
Innovation is an important skill much needed in the new economy. With competition becoming increasingly intense, innovation is no longer a "nice-to-have" skill, but a "must-have". There is a way to learn INNOVATION in a systematic approach. This approach is known as TRIZ, or Theory of Inventive Problem Solving. TRIZ is a Russian methodology discovered about 66 years ago but has remained a well-kept secret. This open secret has finally reached you through the TRIZ Level 1 Workshop.
The Malaysia TRIZ Innovation Association (MyTRIZ), in partnership with the International TRIZ Association (MATRIZ), will facilitate a two-day workshop to cover the history of TRIZ, share the insight of the profound discovery, provide in-depth knowledge into six techniques, and impart the application aspects of the methodology. This workshop includes an assessment for certification as a TRIZ Level 1 Practitioner. TRIZ is a catalytic program for employees to upgrade the problem-solving and innovation skills to international certification standards.
WHO SHOULD JOIN? 
This course is open to all academic staff, industries, working engineers, managers, students who are interested in TRIZ and or have a passion for self-development in innovation.
WHO ARE USING TRIZ?
TRIZ is recognised as one of the most powerful methods for innovation. It is embraced by many corporations, namely Siemens, Samsung, Intel, Whirlpool, LG, Christian Dior, Boeing, Procter & Gamble, L'Oreal, KIA, Hyundai, etc.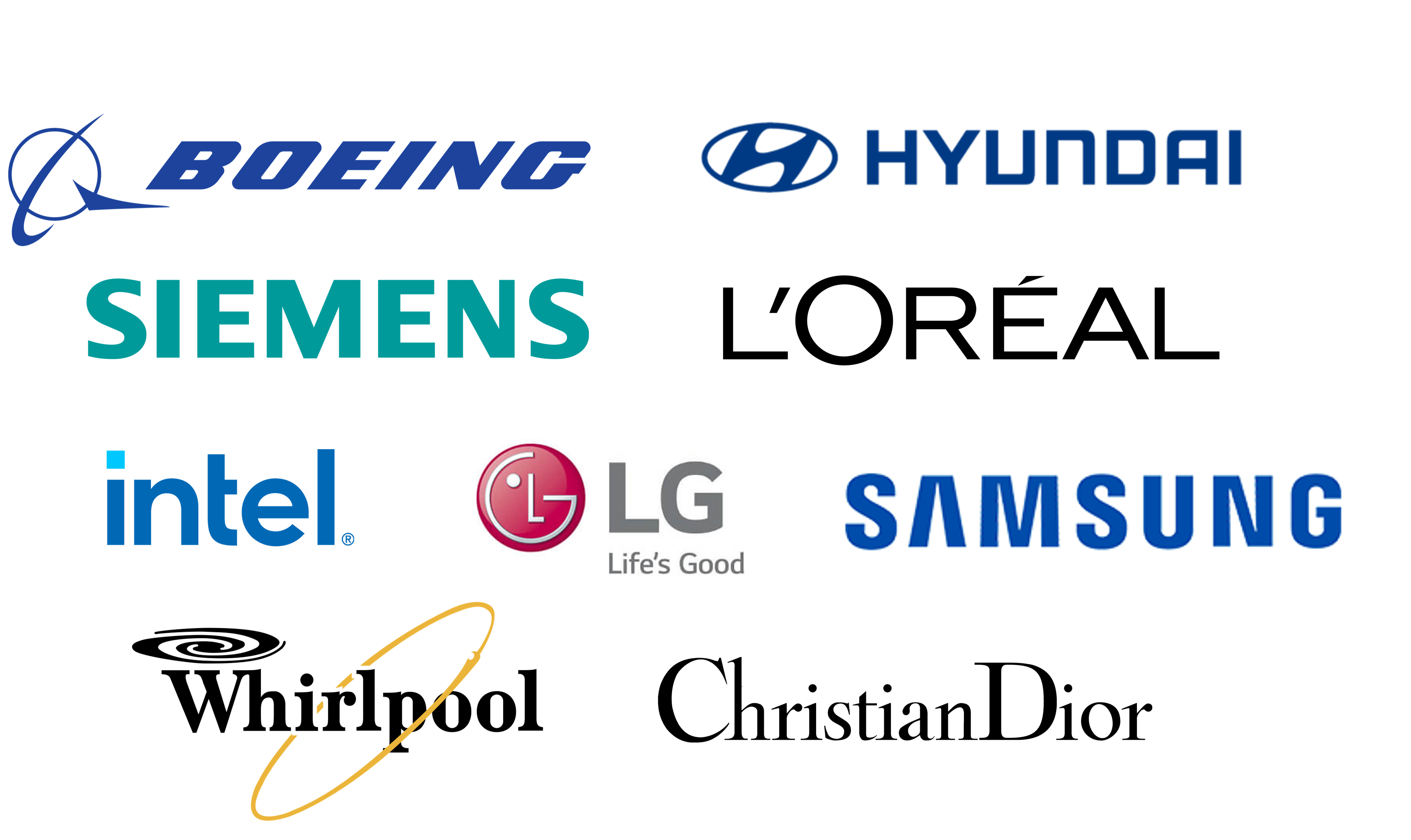 REGISTRATION & FEES
| Category | Fee |
| --- | --- |
| UTM Staff/ UTM Student/ SEEM Member | RM 550 |
| International | USD 250 |
| Others | RM 600 |
*All prices are inclusive of 6% service tax
**SEEM: Society of Engineering Education Malaysia
To register, please fill in the registration form by clicking the button below:

Deadline for registration and payment : 1st June 2023
Should you have any inquiries, contact:
Ms. Wan Akmal Izzati: wa.izzati@utm.my