RCEE 2020 Schedule
RCEE 2020 will take place on 29-30 September 2020 virtually via Whova.
Kindly note that all events and times are subject to change. Check back regularly for the latest schedule and details about conference events. The times below are local time in Kuala Lumpur (GMT/UTC + 08:00 hour).
Pre-conference workshops will be held on 28 September 2020 and Post-conference workshops is on 1 October 2020.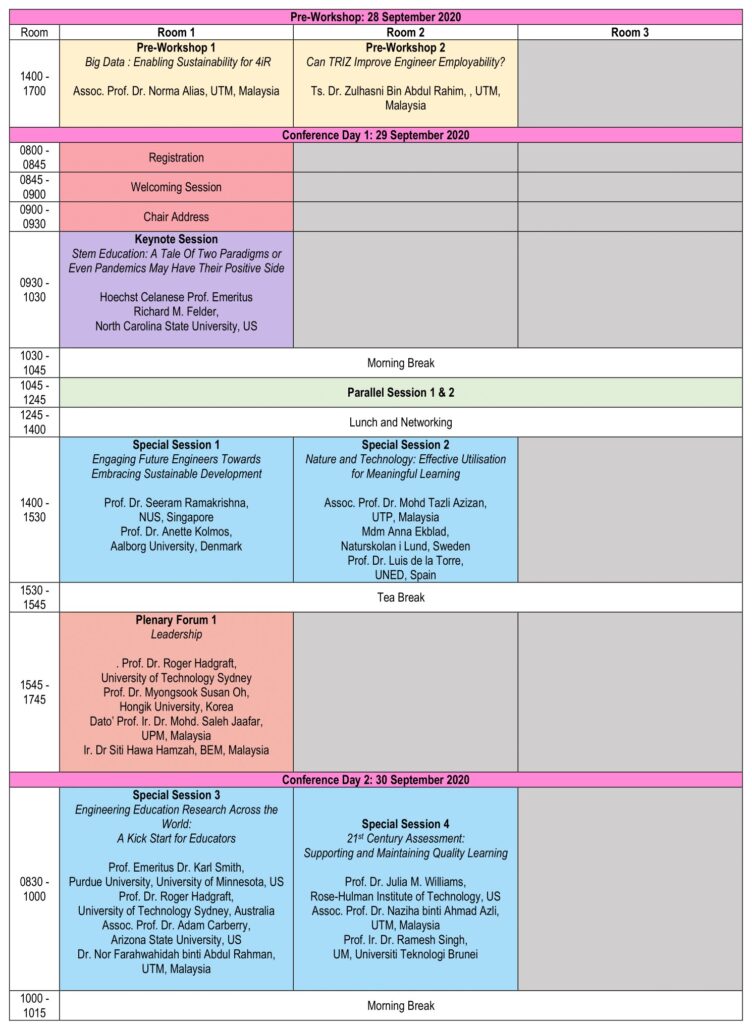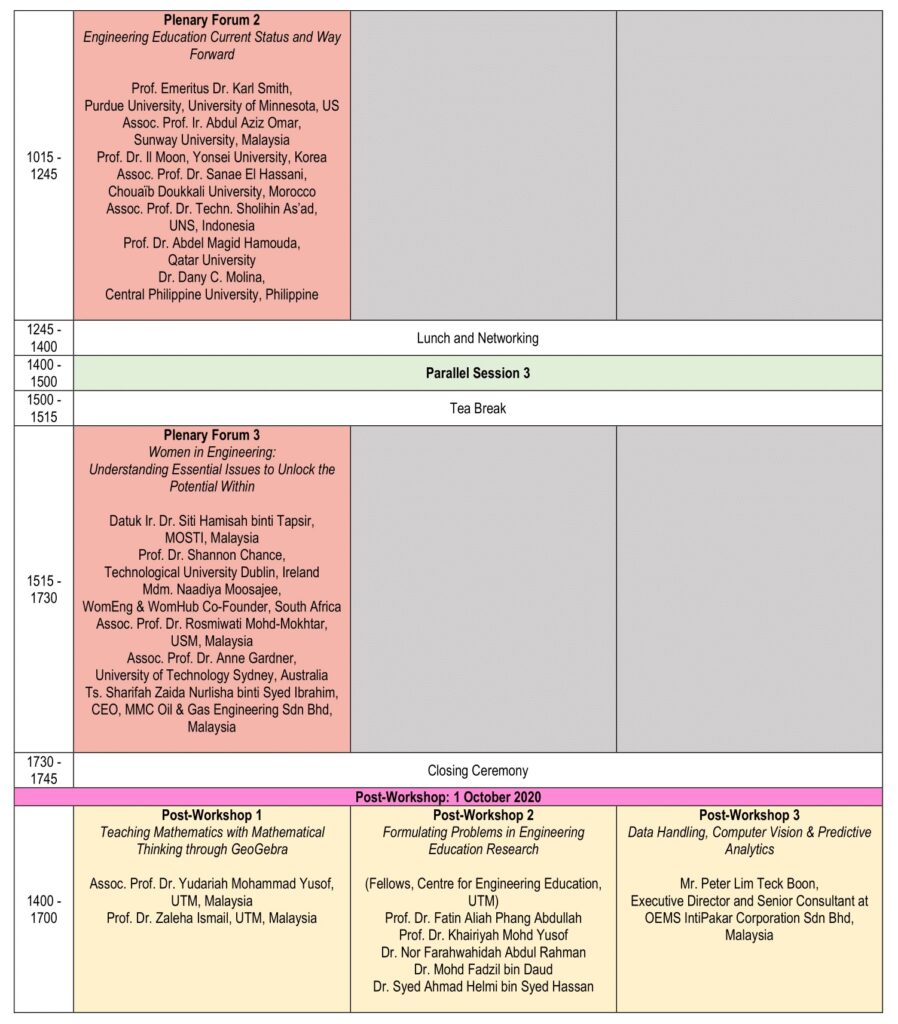 Download your copy here
For RCEE presenters, you may refer your presentation schedule here:
Parallel Session Schedule
All participants (presenter and non-presenter) need to join Whova App. All the announcements and sessions' link are provided in the Whova. Refer the guideline here: Whova RCEE Attendee User Guide