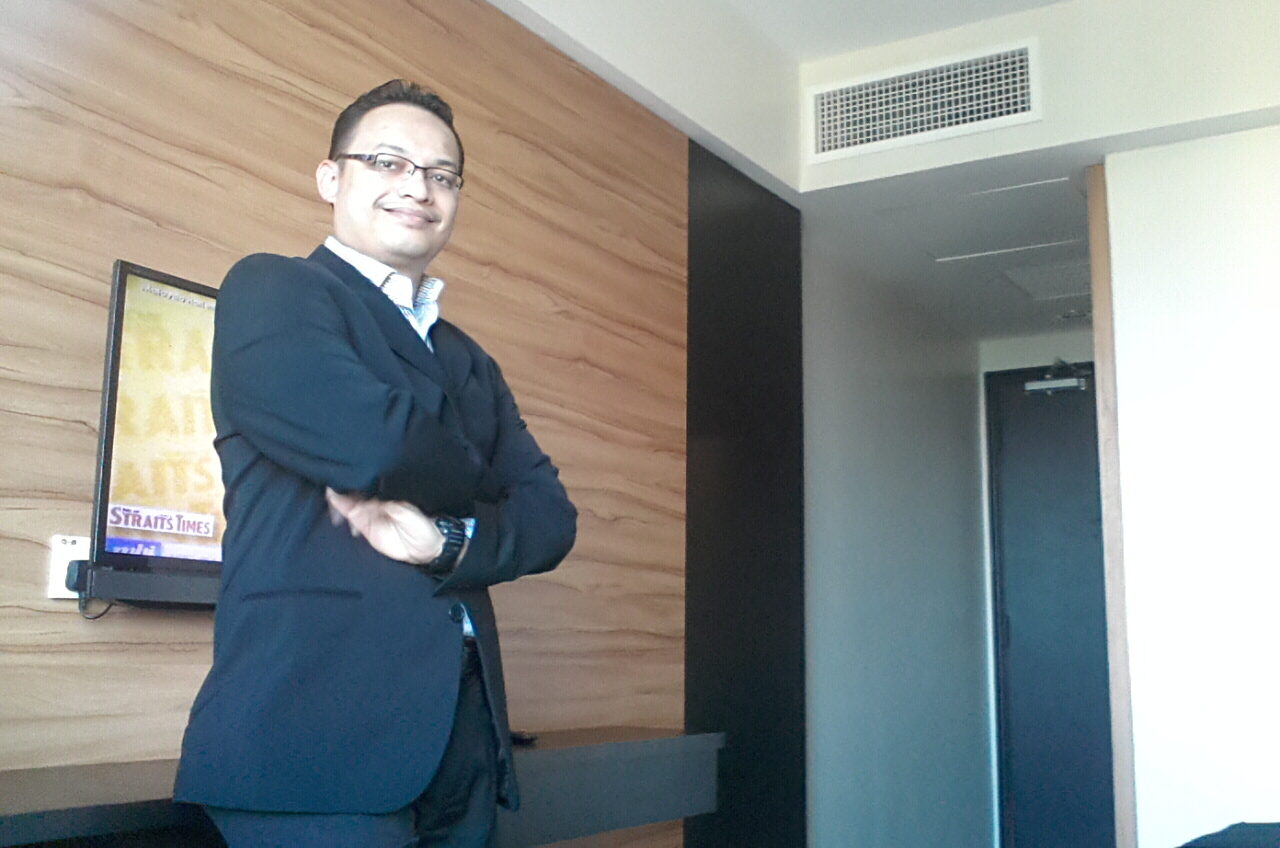 Ir. Dr. Ts. Zaki Yamani Zakaria
Zaki Yamani Zakaria acquired his first degree in Chemical Engineering from University of Bradford, UK in 1999; Chemical Engineering Master Degree & PhD from Universiti Teknologi Malaysia (UTM) in 2004 and 2013, respectively. He was previously a practicing chemical engineer in the oil & gas; and oil fats & industry. He is presently the Director for Centre for Engineering Education UTM and an academic staff for School of Chemical & Energy Engineering. He has actively been involved in engineering education since 2014 in the area of Active Learning (AL), Cooperative Learning (CL) and Problem-Based Learning (PBL). Dr. Zaki has been involved in numerous AL, CL, PBL courses and workshop as co-trainer and facilitator since 2017. He is also an Editor for ASEAN Journal for Engineering Education (AJEE) and a member of Society of Engineering Education Malaysia (SEEM), besides once in a while delivers talk related to Engineering Education Experiential sharing.
Prof. Dr. Khairiyah Mohd Yusof
Khairiyah Mohd Yusof is the founding Director of CEE.  She is currently the President for the Society of Engineering Education Malaysia and Board Member, Academy of Professors Malaysia and had held positions as Vice President (International Federation of Engineering Education Societies, 2012 – 2018) and Board Member representing Asia (Research in Engineering Education Network, 2012 – 2017).  A practitioner and researcher in scholarly engineering education practices, she has shared her work locally and globally throughout Malaysia and various countries in Asia, Australia, Africa, Europe and North and South America.
She is on the Editorial and Advisory Boards of journals, such as the ASEAN Journal of Engineering Education, Journal of Engineering Education, Journal of Education for Chemical Engineers and European Journal of Engineering Education.  She leads various funded engineering education projects, such as the Consortium Grant on Teaching and Learning for 4IR (MOHE), Crafting Problems for Learning Control Engineering (Mathworks Inc. USA) and an Engineering X project on Enhancing the Quality of Engineering Education (Royal Academy of Engineering).  Khairiyah received several awards, including the 2018 IFEES Duncan Fraser Global Award for Excellence in Engineering Education, the 2017 Student Platform on Engineering Education Mentoring Award and the 2015 Frank Morton IChemE Global Award for Chemical Engineering Education Excellence.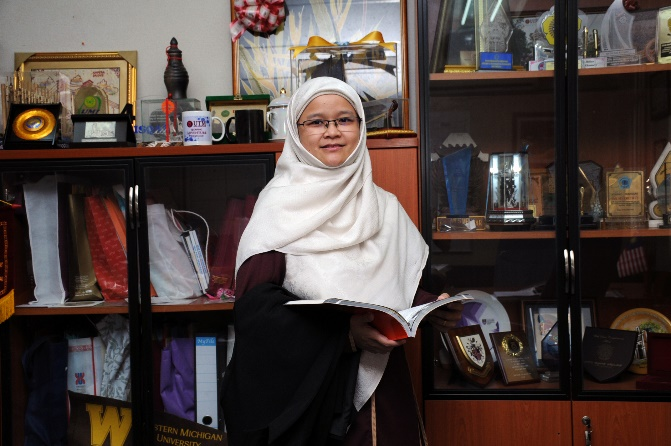 Prof. Dr. Fatin Aliah Phang
Prof. Dr. Fatin Aliah Phang is a fellow at the Centre for Engineering Education (CEE), Universiti Teknologi Malaysia (UTM) since 2011. She was also the Academic Manager of CEE between 2011 and 2013. She joined UTM in 2003 as a Tutor and later continued her study in the field of Physics Education and graduated with a Phd in Education at the University of Cambridge, UK in 2009. Now, she is a Professor at the School of Education, Faculty of Social Sciences & Humanities, UTM, and currently she is the Chair of the School of Education. Her research areas are Physics Problem Solving, Metacognition, Environmental Education focusing on Low Carbon Society, STEM Education, Educational Research (Qualitative) and Engineering Education. She has widely published and led research projects in STEM Education, Environmental Education and Engineering Education.
Dr. Mohd Fadzil Daud
Mohd Fadzil Daud is a senior lecturer at the Faculty of Mechanical Engineering and is now attached at the Center for Engineering Education (CEE), Universiti Teknologi Malaysia, Malaysia. He received his PhD in Engineering Education and facilitates academic affairs at the center. He has been teaching Engineering Design subjects for undergraduate programme for the past twenty years. Teaching and Learning Computer Aided Design (CAD), Engineering Design Education and STEM education are his main research interest. He has published few books on CAD and several journal and conference papers related to Engineering Education.
Expertise: Engineering Education, Engineering Design Education, 3D CAD Education, Design Thinking
Experience in EE: Since 2012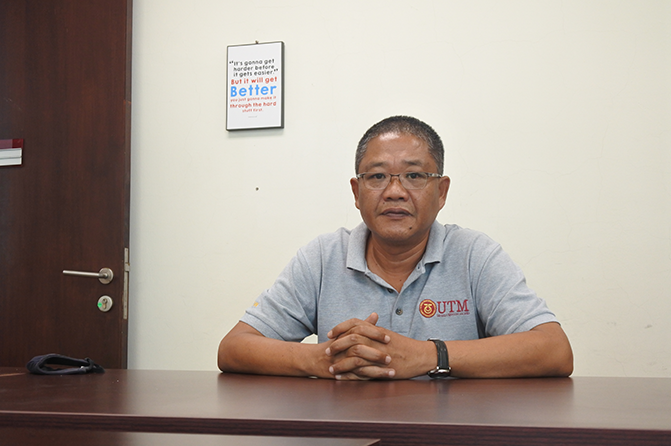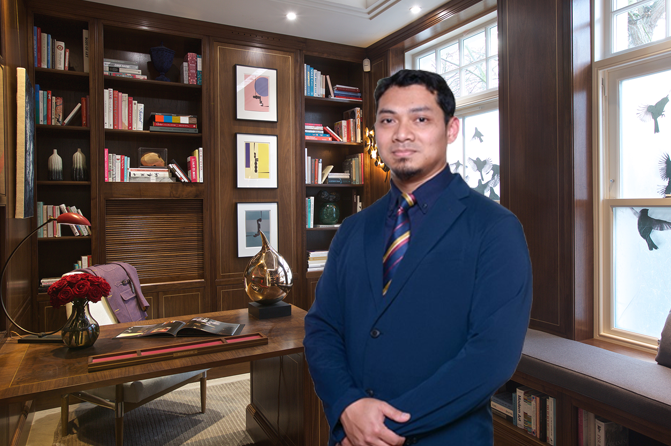 Ts. Dr. Zulhasni bin Abdul Rahim
Zulhasni is one of the prominent national experts in high value innovation domain called TRIZ, a Russian acronym for Theory of Inventive Problem Solving. With background of more than 15 years in the industries. Starting 2017 at UTM-MJIIT, he is passionate and dedicated to support Malaysia in developing high value innovation culture by introducing TRIZ in national textbook curriculum, under subject Rekabentuk dan Teknologi. With a lot of publications on TRIZ extraordinary research findings, he also utilized his industrial expertise on the research topic of Industry 4.0. He has been known as subject matter experts in Industry 4.0 by various government agencies and ministries such as, MOHR, MIMOS, JPK, JK, MOSTI, MOE, MPC, MITI, MIDA, etc. Zulhasni able to show great impact in academic and also industries by achieving more than RM 13 millions of cost saving per year with his research project. He also owned several research projects that amounted up to RM 500 K, and the most interesting project is developing prototype for COVID19 rehabilitation system. Furthermore, he is also the Chief Executive Officer for Sustainable Industrial Revolution and Innovation (SIRI) Sdn. Bhd., which is a successfully consulting spinoff company that initiated from commercializing a UTM's research outcome.
Dr. Nurzal Effiyana Ghazali
Nurzal Effiyana Ghazali received her Bachelor of Engineering in Electrical (Telecommunications) degree from Universiti Teknologi Malaysia (UTM) in 2007. She received two Master of Engineering degree, which is from Shibaura Institute of Technology in 2010 and UTM in 2011. She started working as a Senior Lecturer in School of Electrical, Faculty of Engineering after received her Ph.D in 2016 from UTM. She is currently a research fellow at UTM Centre for Engineering Education (CEE) and an Assistant Honorary Secretary, Society of Engineering Malaysia (SEEM). She is a practitioner in scholarly engineering education practises and involves as facilitator in Outcome Based Education (OBE), Problem Based Learning (PBL) and Student-Centred Learning (SCL) workshops locally and globally. She is a reviewer for Education for Chemical Engineers and ASEAN Journal of Engineering Education journals. She is also one of the UTM's Future Ready Educator (FREE) Support Group Leader. Due to her dedication and commitment in teaching and research, she has won awards related to education such as Teaching Award and Blended Learning Award.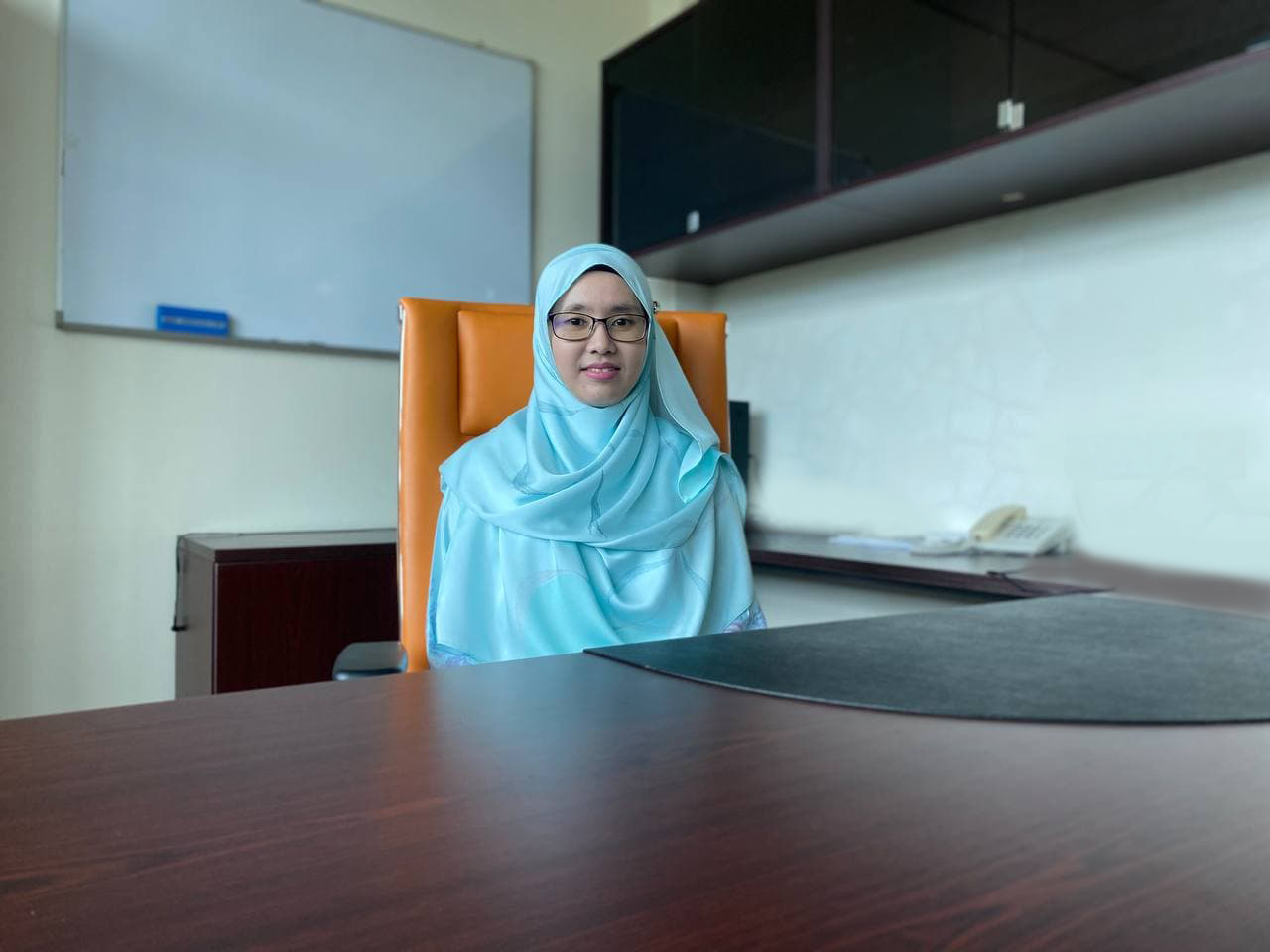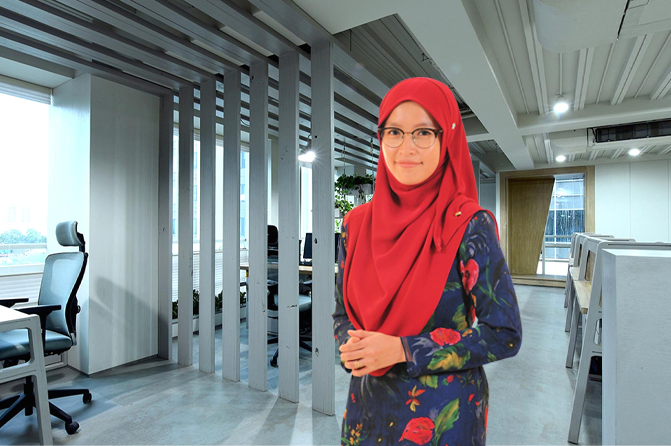 Dr. Nor Farahwahidah binti Abdul Rahman
Dr. Nor Farahwahidah is a senior lecturer of Physics Education and Coordinator for postgraduate studies in Physics education at School of Education, Faculty of Social Science and Humanities, UTM. She begin her career as a tutor in 2010 and currently hold the position as a senior lecturer. She completed her Master of Philosophy and Doctor of Philosophy in Physics Education and specializing in the field of Scientific Epistemology/ Nature of Science at the age of 30. Currently, she is a research fellow at Centre of Engineering Education UTM.
Her research interests focus on the norm of practices and policy decision making in science education. This explains her dedication with the study of epistemic perspective on science in general and in physics in particular. Adding to this, she examines science discourse, teachers' agency when talking and constructing knowledge, students' agency in developing their own understanding and the norm of the current practices to provide an explanation about the enculturation of scientific practices at school in Malaysia.
Research interest:
1. Teaching and learning processes in Science, Technology, Engineering and Mathematics (STEM) field for primary, secondary and higher education level.
2. The role of educators in improving the learning outcome after engaging with policy reform.
3. Integrating philosophical perspective such as critical theory in conducting thorough and rigorous qualitative analysis.
4. Researching on the role of epistemology for Science, Technology, Engineering and Mathematics (STEM) field.
Beside this, she is highly trained as social science researcher with data collection, analysis and interpretation of quantitative and qualitative data. She has been working in multidisciplinary research as social science scientist with CETal, University Teknologi Petronas, Johor Education Department, SWM Environment, Iskandar Regional Development Authority that studied industrial practices and policy decision making. Her methodologies are descriptive and inferential statistics, thematic analysis and critical discourse analysis.
Dr. Mahyuddin Arsat
Mahyuddin is an Associate Fellow at the Centre for Engineering Education since 2020, and he is also a senior lecturer at School of Education, Faculty of Social Sciences and Humanities for almost two decades. Currently, he is appointed as the Representative of South East Asia of the Governing Board of the Research in Engineering Education Network (REEN). He also has been appointed as a Post-Doctoral Fellow at the Education University of Hong Kong. He completed his Philosophy Doctorate (PhD) degree from the Aalborg UNESCO Centre for Problem Based Learning in Engineering Sciences and Sustainability under the Auspices of UNESCO, Aalborg University, Denmark in 2016. He is an editorial board member for Journal Sains Humanika since 2018. Currently, he has been actively involved in promoting the concept of Sustainability and Education for Sustainable Development in faculty and university levels. He also has high interest on research related to ESD including in the context of engineering education and technical & vocational education, innovation of teaching and learning, application of green engineering design and research that focusing to the impact of engineering activities towards local community and environment.